Lifestyle
Staycation With Kids At Great Wolf Lodge – End Summer With A Bang
Aug 17, 2020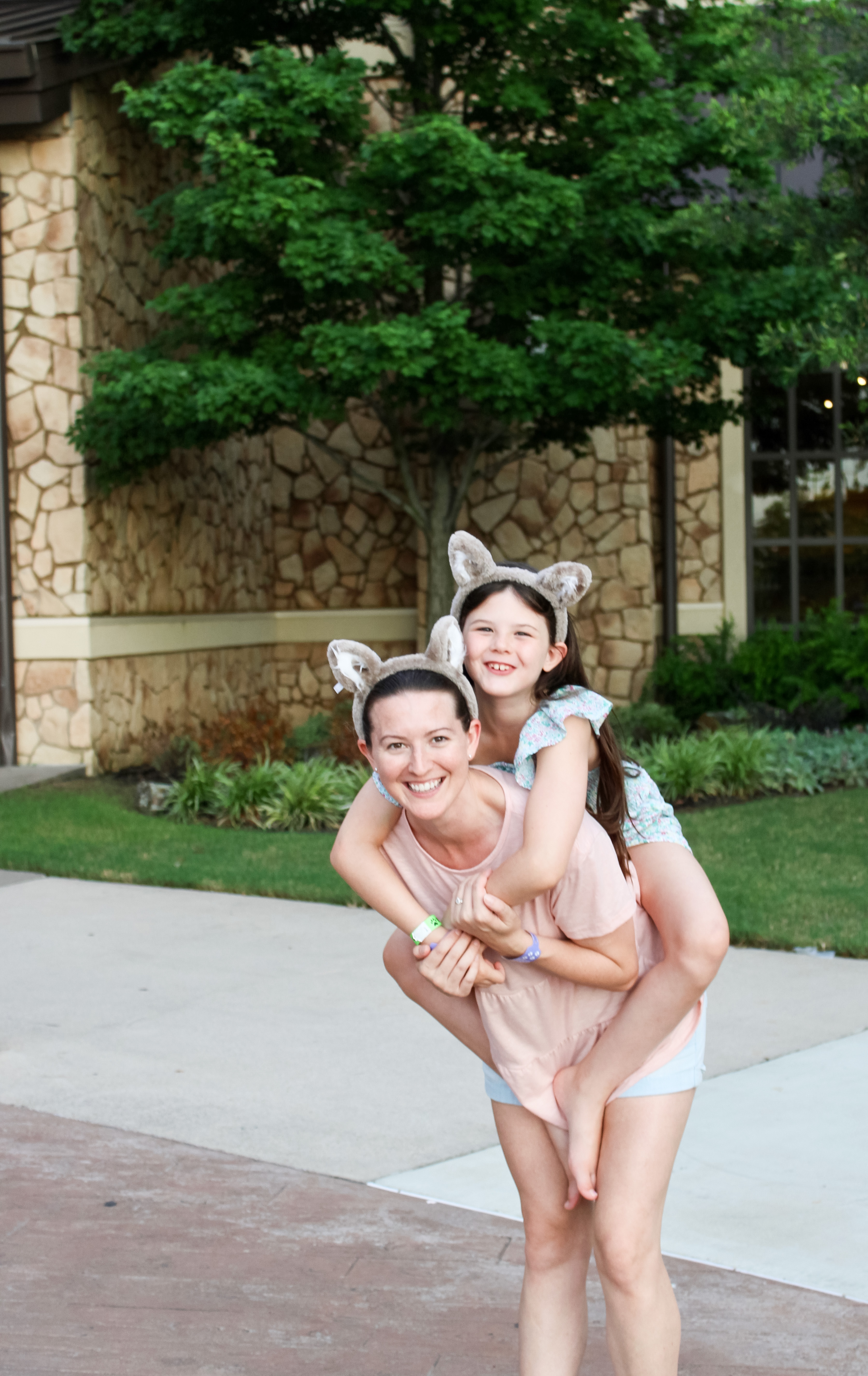 Several of you have asked about our family trip to Great Wolf Lodge this year. How was it? How long should you stay? Etc.
Our staycation at Great Wolf Lodge was wonderful. The entire place is cashless so you don't have to take your credit card with you. They give you a wristband to use for charges and it doubles as your room key. We stayed inside of the Wolf Den (it was an adorable, themed room). Audri had the BEST time in there. She was so cute talking to every character on the wall and pretending it was her secret fort.
Our staycation Agenda: 
Check in – social distancing and disinfecting were enforced
Indoor water park – due to the limited guest count, we were able to ride the big slides several times without much of a line, and we got the Best Water Gun for more fun.
Story time – Audri was thrilled to talk to Wylie
Dance party – The girls had a blast dancing in the tree house and cutting loose past bedtime.
Food – we ordered pizza, brought our own snacks, and ate at the main restaurant.
Magic Quest – Audri didn't want to stop because she was enjoying herself so much. This is great to do as a family during swim breaks or late at night. Averi fell asleep in her beloved baby carrier.
Starbucks / gift shop / check out
CLICK THE ARROWS TO VIEW a few photos from our time together:
WHAT I WORE during our KID FRIENDLY STAYCATION:
My babydoll peplum shirt was an amazon find. It's SO comfy and easy to throw on with the kids. It comes in over 20 colors. Grab it for only $18 here
Audri's Romper: sold out but a very cute and similar choice for fall here
My one piece swimsuit. The high neck coverage is great for leaning over playing with the kiddos. Classic cut and color. Grab it here
My blue top sold out. Other cute ones from the same brand here
High waisted skirt that is sustainably made. I wear this skirt with feminine blouses, vintage tees tucked in or tied up in a knot, as well as sweaters and turtlenecks. Grab it on sale here
Peep the photos below from a few years ago at Great Wolf Lodge. Audri was so small and we didn't have Averi yet!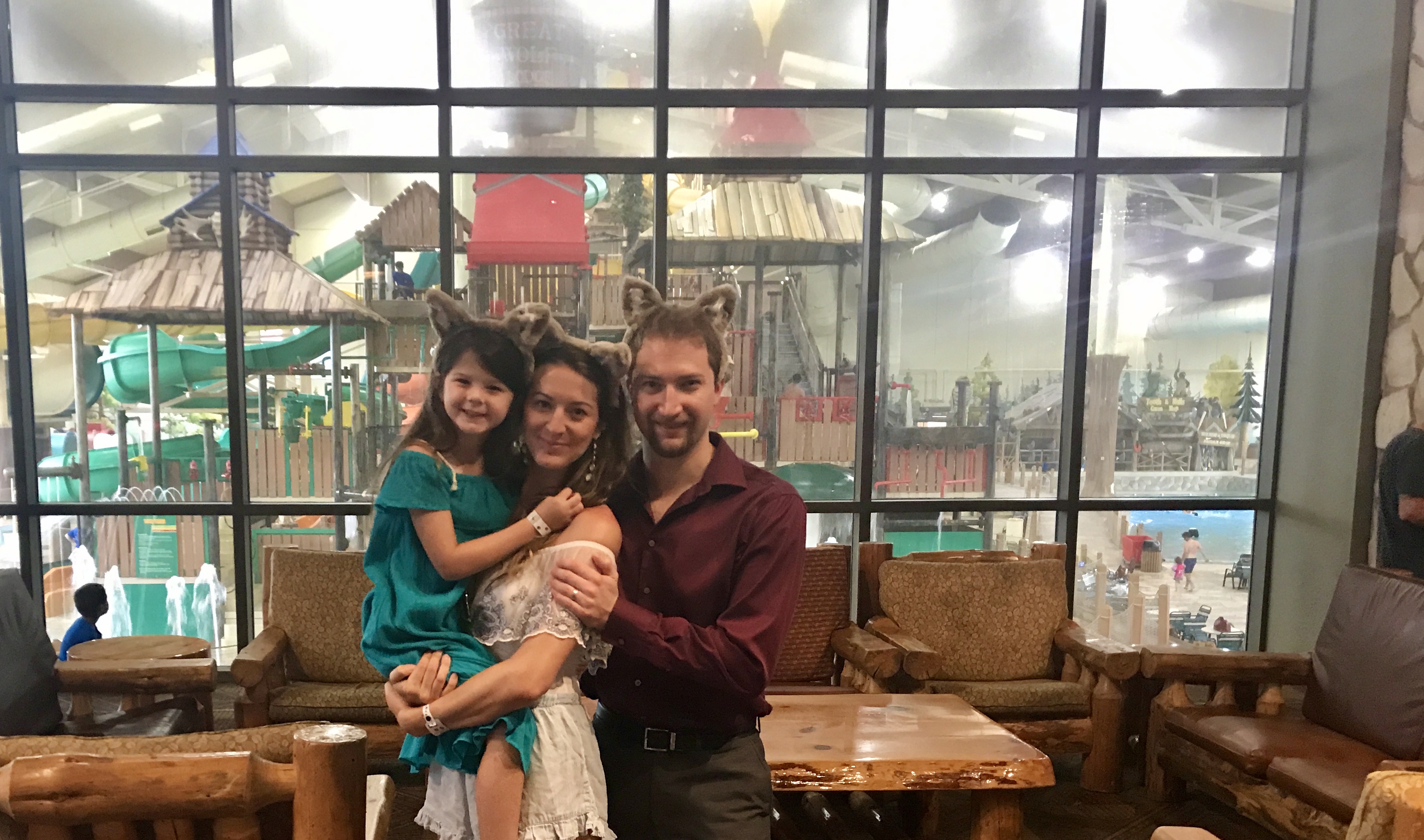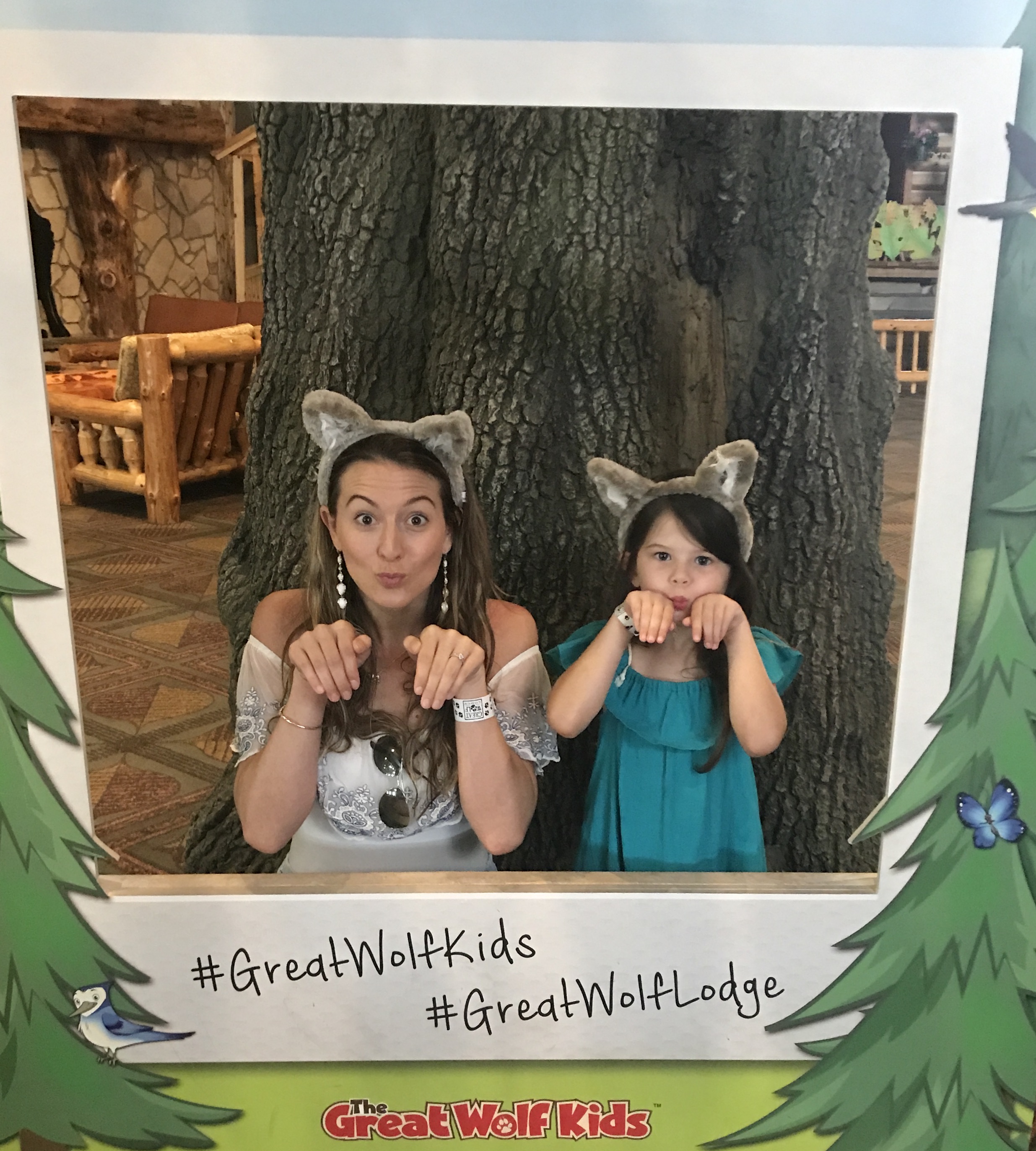 One last thing….the facility was very clean. Several staff members walked around disinfecting 24/7. Everyone wore masks and they restricted how many guests were allowed at once. We felt safe and enjoyed our time as a family of four. Have you ever been to Great Wolf Lodge? Did you like it? Lmk!
You may also like