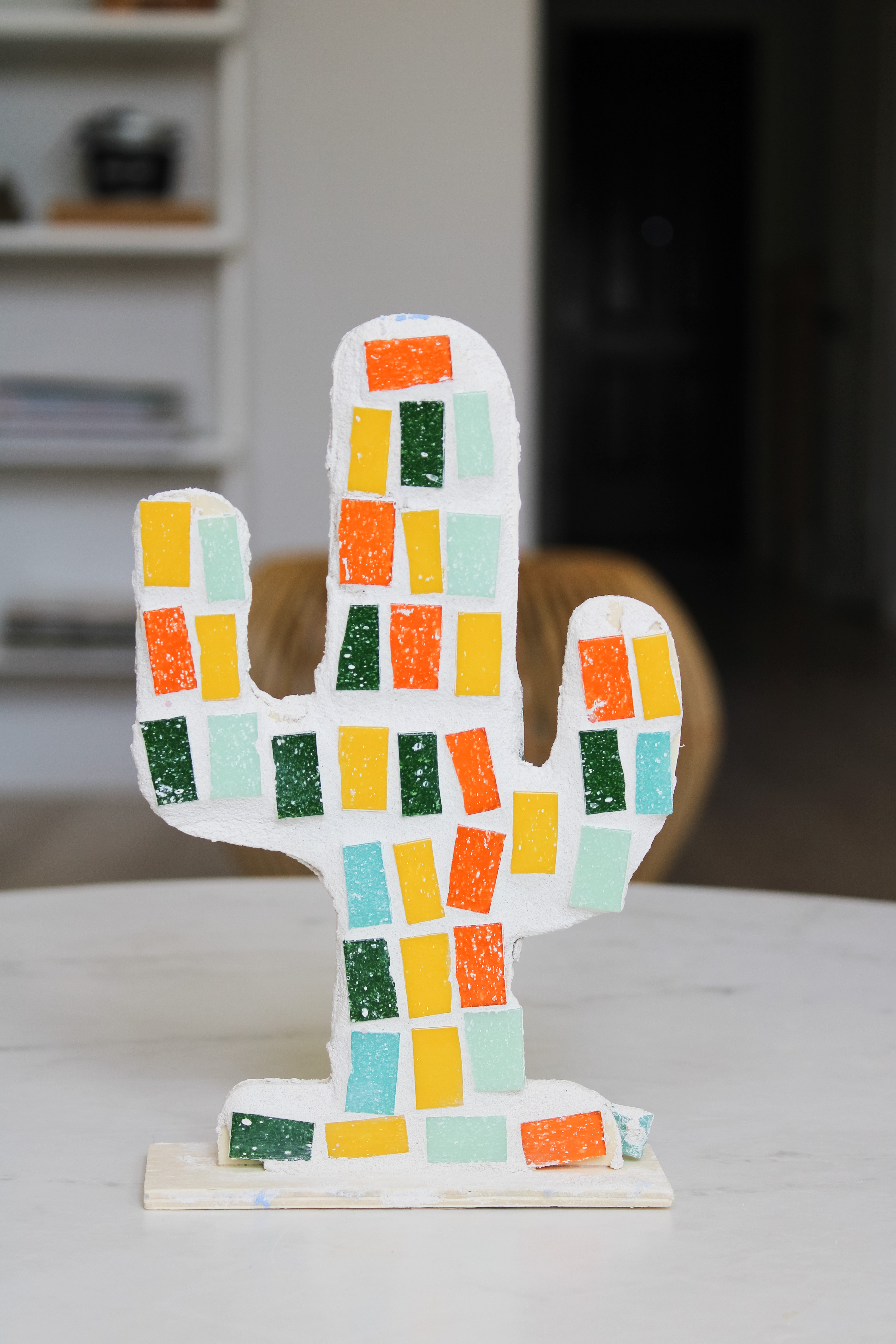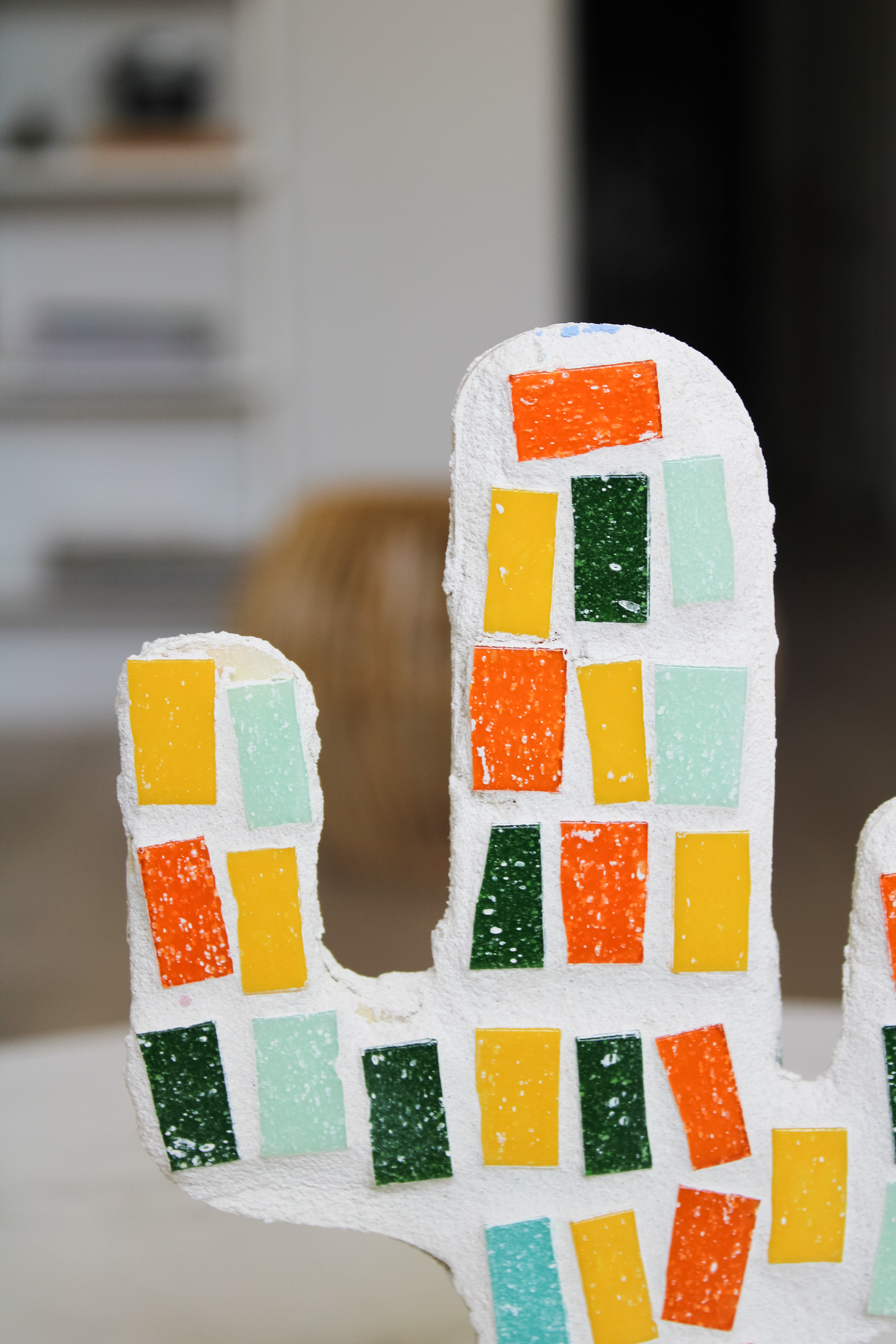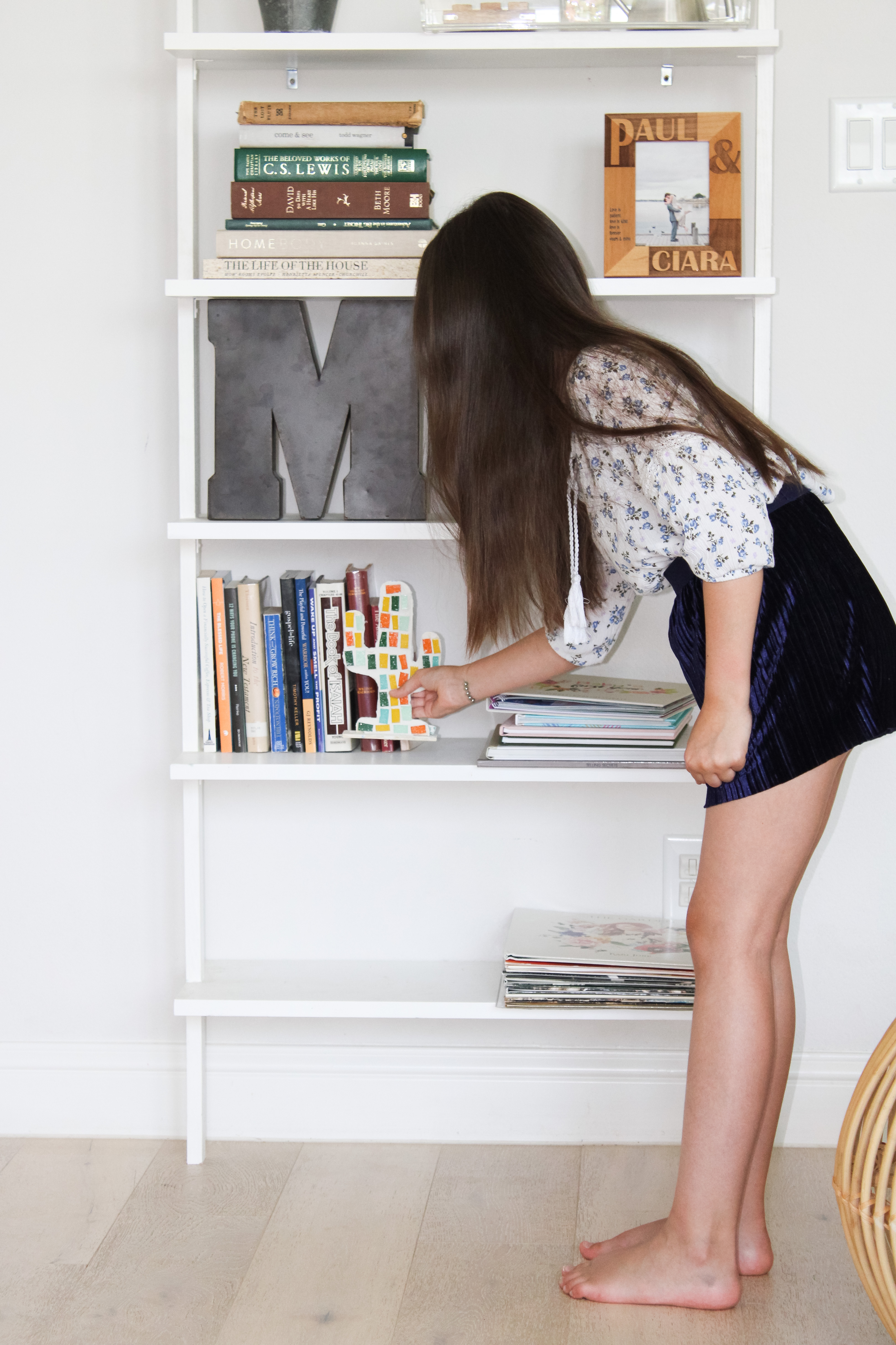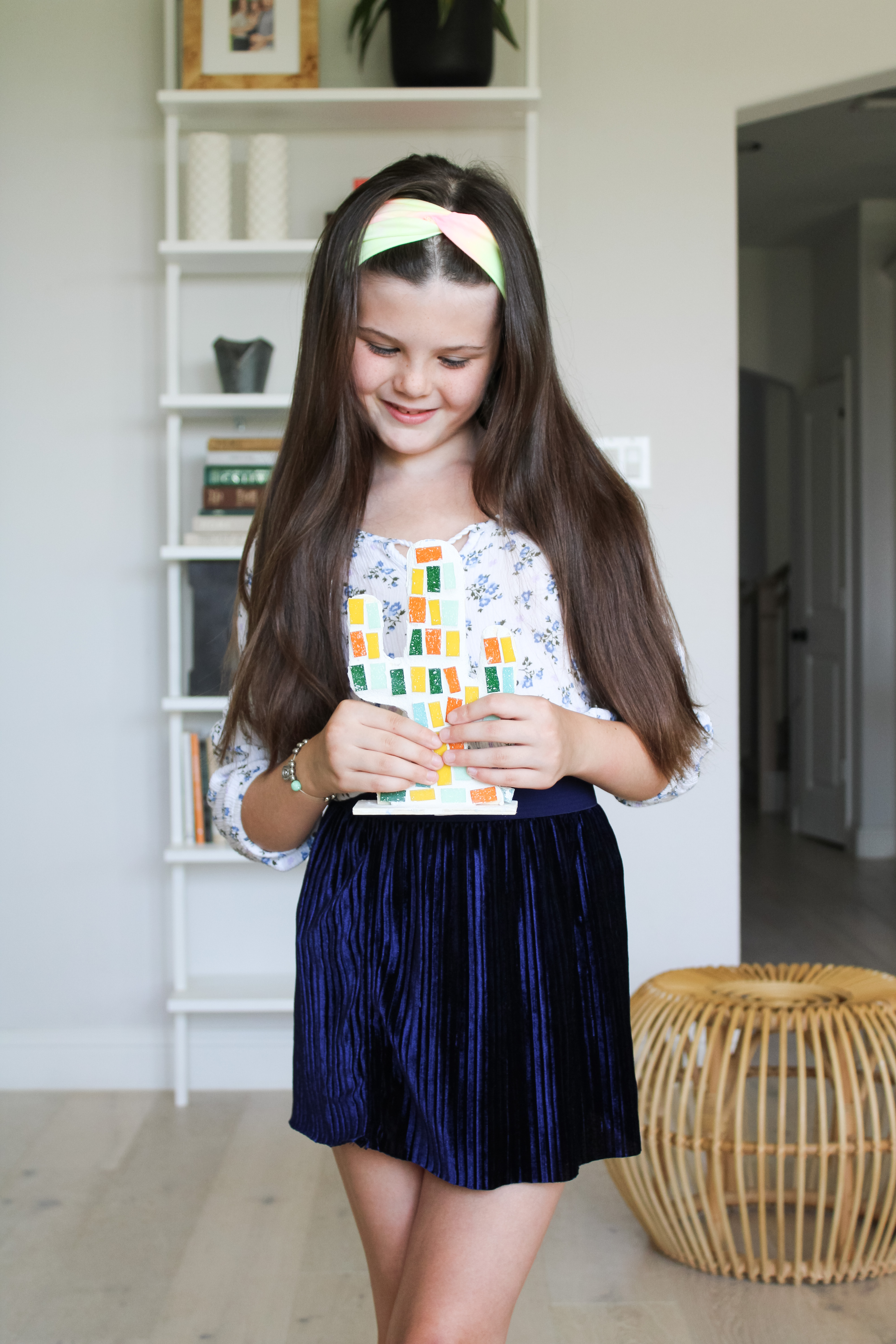 Things You'll Need:
Plaster
Gloves
Glue
Washcloth
Instructions for diy home decor catcus project:
Set up all of the mosaic tiles how you want it to look on one side of the cactus
Glue the tile to the cactus one by one
Let it dry overnight
Do the same thing to the other side
The next morning apply plaster to one side
Smooth through all of the cracks with washcloth or wipe
Do the same thing to the other side
Let that dry overnight
Wipe off any excess plaster from tiles
Enjoy your new art piece!
Audri wanted to decorate one of my bookshelves with her art. I love the southwest look of it, but what makes it really special is that her sweet little hands made it all by herself.
If you have any questions (or want to try this for yourself) let me know below! Have a great day!
You may also like