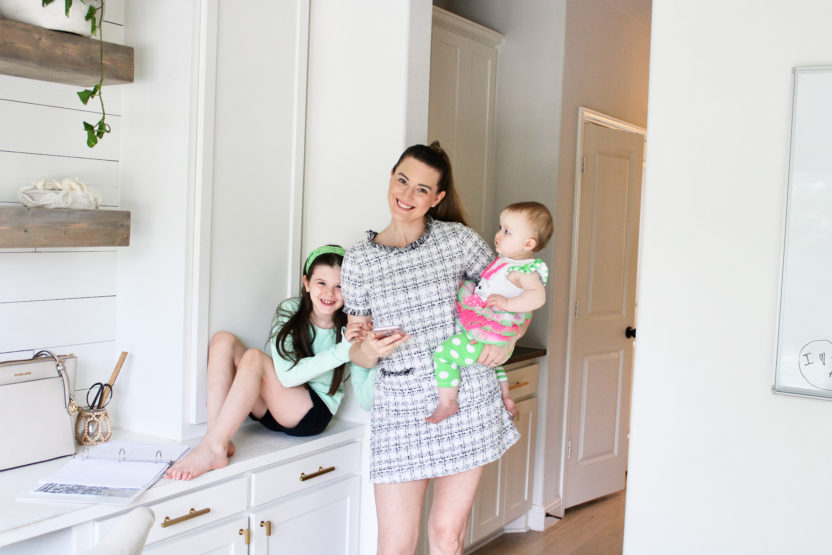 How do I work from home with kids and get stuff done, you ask?
That, my friend, requires tenacity, patience, quick decision making skills, and a solid schedule.
There are women around the globe who are sheltered with their family nanny (or a set of grandparents) who can watch the children. That's not the case for most of us right now. That's certainly not the case for me. I've never actually had a nanny. Or a housekeeper. Or an assistant. It's always been up to me. And my family and I sort of prefer it that way.
But, I still have to work, and it's still a challenge. And I'm guessing that's the case for you… since you clicked on today's post. Fortunately, I've been working from home for a few years now, so I've got things semi organized.

How To Work With Kids At Home
Believe that productivity is possible. Know and accept that perfection is not. That one is tough for me…
Treat your children's needs before your to-do list. This requires planning and delayed gratification on your end, mama. Get up, feed the kiddos a wide variety of breakfast items so they stay full longer. Their bodies will be nourished and they will be much happier in general (especially if you're feeding them greens, fruits, and proteins). Here are a few of my favorite items to help me with meal planning/cooking:
Set them up for success. Create a small to-do list for them (or encourage them to make one if they are old enough). Ask them to help with one chore (even if that looks like feeding the family pet or something small). It's scientifically proven that if we do one chore in the morning, we are more likely to be productive for the rest of the day. Our brain rewards us for not procrastinating.
Give them a project to work on. Use a tarp, set up the paints, take the time to invest in their project. They will feel loved, cared for, and challenged. Every kid needs a goal to work toward during the day. Encourage them by planning one new project ahead of time. Here are a few ideas from Audri's school: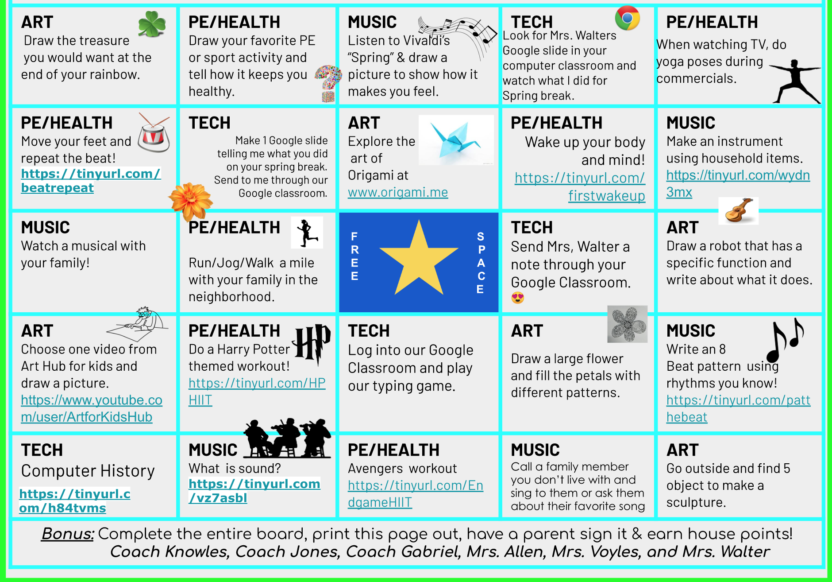 Prioritize their physical health. Give them lots of water throughout the day. Make sure you give them a children's multivitamin. And a Goli gummy. Try to avoid junk food. All of these things (plus cooking real foods) will help regulate their moods.
Create a system for homeschool. I made a fun, colorful binder out of things I already had on hand, and included all of her passwords, codes, and software instructions for school. Each Monday, I print out recommended paper, mazes, school calendar ideas, and other fun things Audri can use for learning. She feels independent and responsible for something because of this binder. I also write one character action item (from the below image) on the whiteboard per day. Once she accomplishes this goal, I give her a reward!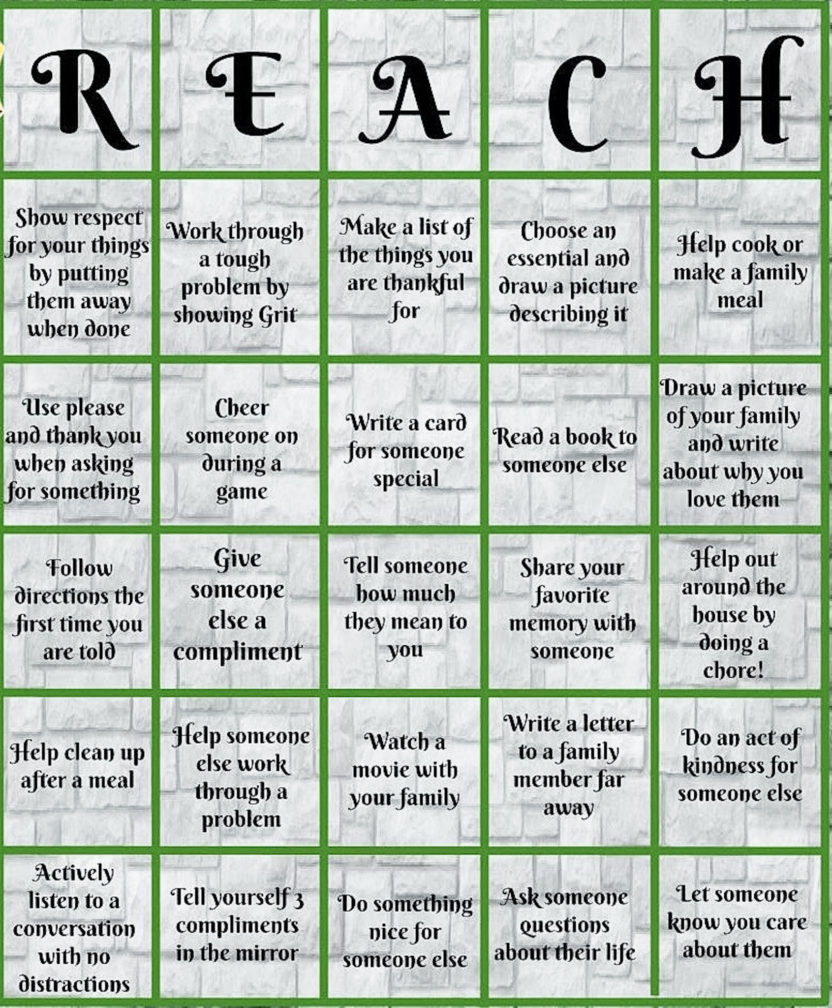 Get dressed and ready for the day. I'm wearing a $33 dress I found here.
Stick to a strict schedule. If you have multiple children (or a baby) set up two batch times in your day to grind. This is important and valuable time for you. Don't spend it on Facebook or TikTok or watching that cooking show. Use that time to work instead. It's not going to be perfect (or anywhere near perfect) but you can move the needle forward. If you have a conference call with your co-workers at 1pm, try to put your baby down at that time for a nap. If you have older children, explain to them that you are unavailable at these times 9-10am and again from 1-2pm. Your children are strong and inclined toward routine. They will feel balanced and acclimate to your schedule. The goal here is to be proactive rather than reactive.
Remember, you set the tone. If mama is anxious or angry or short-tempered, the children will be also. If you are impatient, focusing on what's going wrong or yelling rather than talking or explaining, don't be surprised when your children began imitating what they see. The work needs to be done regardless. The children need to be taken care of. Might as well have a positive (ish) attitude about it all. Don't forget to laugh, enjoy the circus, and document this crazy time!
Do you have any specific questions about how to work from home with kids? Let me know by leaving a comment in the space below and I'll try to help you out personally! As always, thanks for stopping by!