Motherhood
Mother's Day At Home Celebration + Gift Ideas
Apr 23, 2020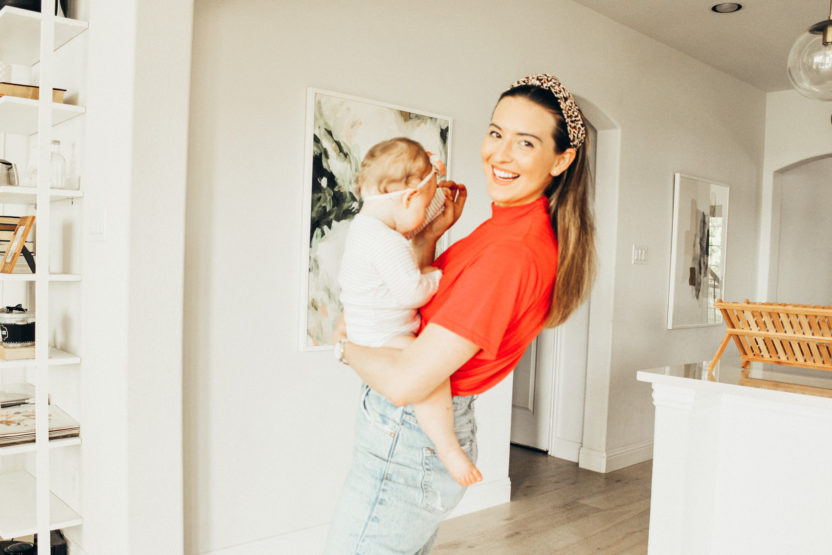 Mother's Day might look a little different this year, but it can still be a day that is full of joy and love.
A Mother's Day at home celebration can be as elaborate or minimal as you (or your spouse) would prefer. Some mama's like alllll of the attention this day brings, while others appreciate something low key.
You Can Steal Some of My Mother's Day At Home Celebration Ideas For Yourself Or Loved One:
Backyard Picnic
Scavenger Hunt
Spa Day
Dining Table Brunch
Tea Party
Bike Riding / Finding A New Trail
Decorate The House
Breakfast In Bed
Surprise With Gifts And Homemade Cards
Dance Party
Alone Time With Zero Responsibility
Getting Dressed Up And Take Family Pictures With Your Cell Phone
Make A New Music Playlist
Binge Watch A Favorite Show
Bake Together
I asked a few ladies what they would like this year for Mother's Day and this is what I got in response:
Mother (age 35):
A meal delivery service would be nice! Especially if my husband cooks it!
Mother (age 60):
Time with loved ones is my favorite, but I have always wanted something like this for picking my flowers.
Mother (age 29):
A spa day would be wonderful. Like a whole revamp! Mani, pedi, the works!
One of my friend's is gifting her mother (age 50):
A nice pair of earrings and soft loungewear.
Mother (age 60):
A new tea pot for my cabinet display would be great!
I put together a few items that I believe will be perfect for any mother, any age. Grab a gift before they sell out:
If you're reading this post the week of Mother's Day and don't have the time (or the budget) to order any of the above gifts…try these practical suggestions instead:
recipe binder: gather tried and true recipes and place them inside of a decorative binder. These can be handwritten, printed out emails, clippings from a magazine, printed screenshots from your favorite cooking show, etc. If you have the time, you can divide them into drinks, appetizers, salads, main dishes, side dishes, and desserts. My mother, and mother in law, have gifted me recipe binders, and they are wonderful to have on hand. It's both practical and sentimental. You can see one of my recipe binders in this blog post. If you aren't very crafty, you can order one. This binder is ready to go (all you have to do is add recipes).
beautiful, framed note. This is a simple and thoughtful gesture for the mom who has everything. Work on your calligraphy by handwriting your mother a special something and placing it inside of a frame. You can even bake your note (for a small amount of time) to get that aged feel/look to it. Here's an example of a handwritten letter I baked and gave to my mother on my wedding day.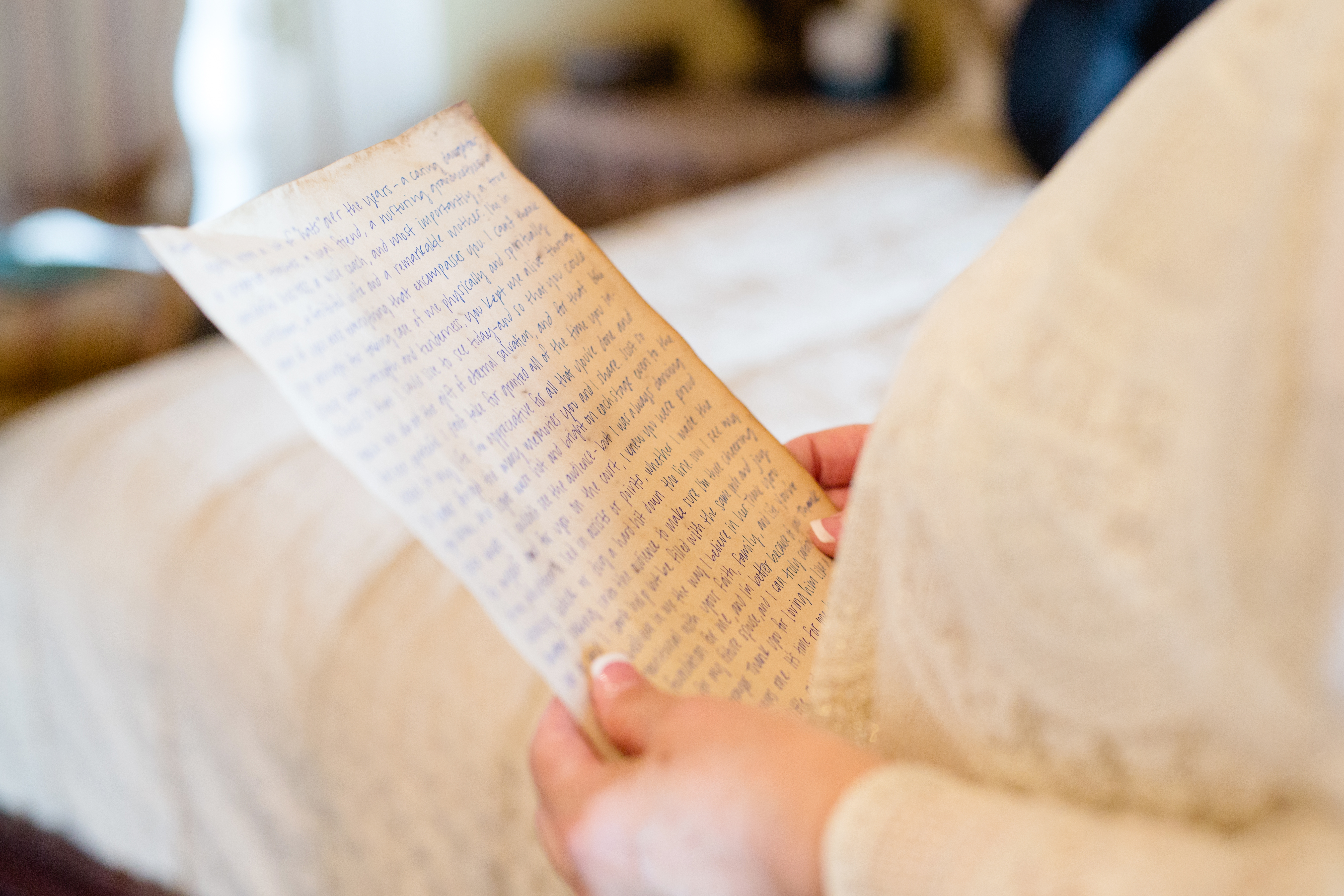 long distance brunch basket: if you can't be with your mother this year, you can at least leave a little something sweet on her doorstep. Include items that you would typically eat for brunch together inside of a basket and voila! The items inside the brunch basket will vary depending on your mother's tastes, but here are a few ideas: muffins, fruit, jam, quiche, lunch meat roll ups with cream cheese, orange juice, etc. You can add a single bud vase and flower for presentation or lemon cookies for dessert.
If you have any questions or comments, let me know!