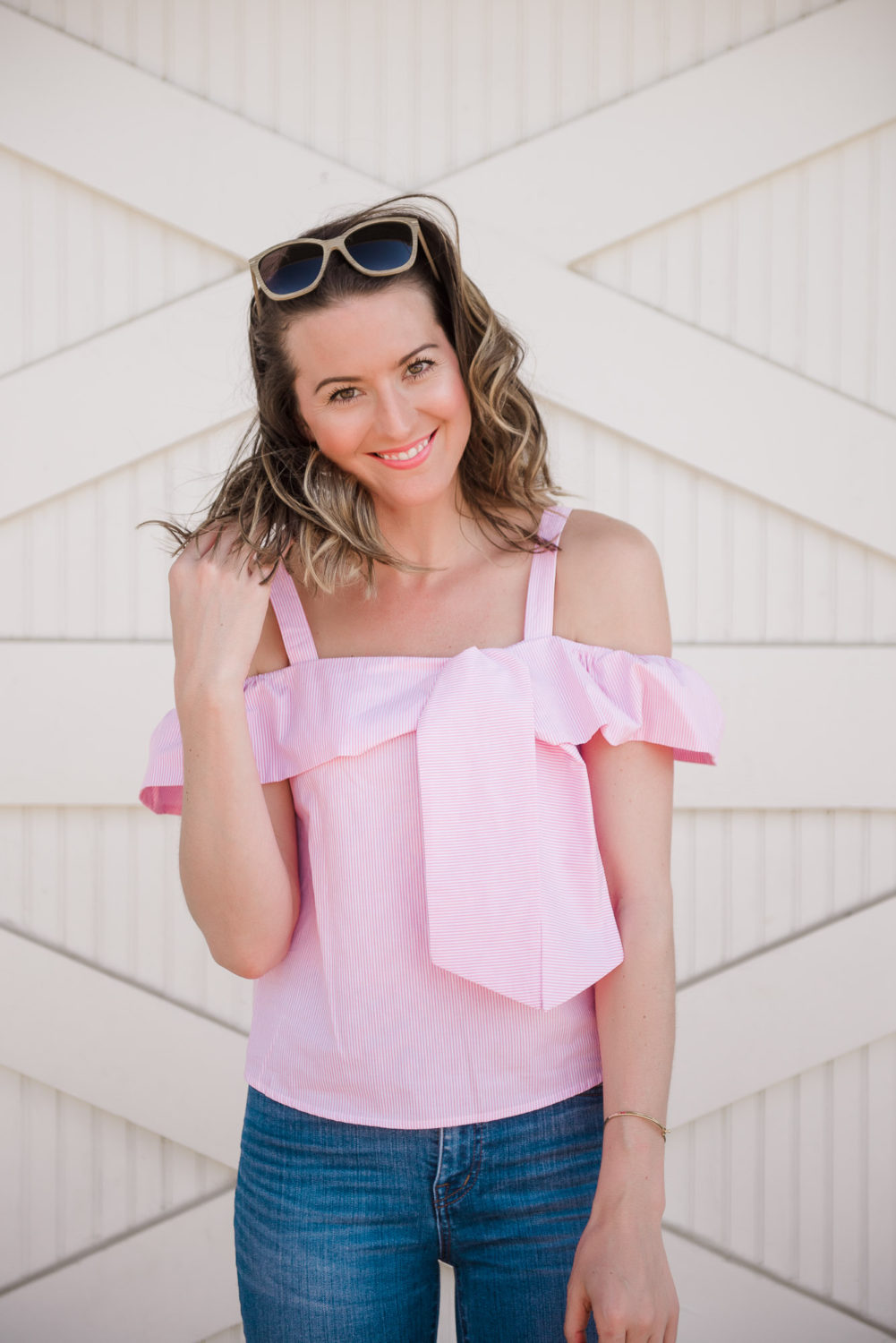 Because I consider you a friend, I'll let you in on a little secret of mine…
I'm transitioning into slow fashion. I know it will be a process, but I'm compelled to act on my values.
I often introduce you to brands who are changing the world for the better, giving back in their local communities, or literally saving lives with their proceeds.
And I do that because they inspire me so much!
Why?
Because they are LIVING out their passions, morals, and deeply-rooted value systems.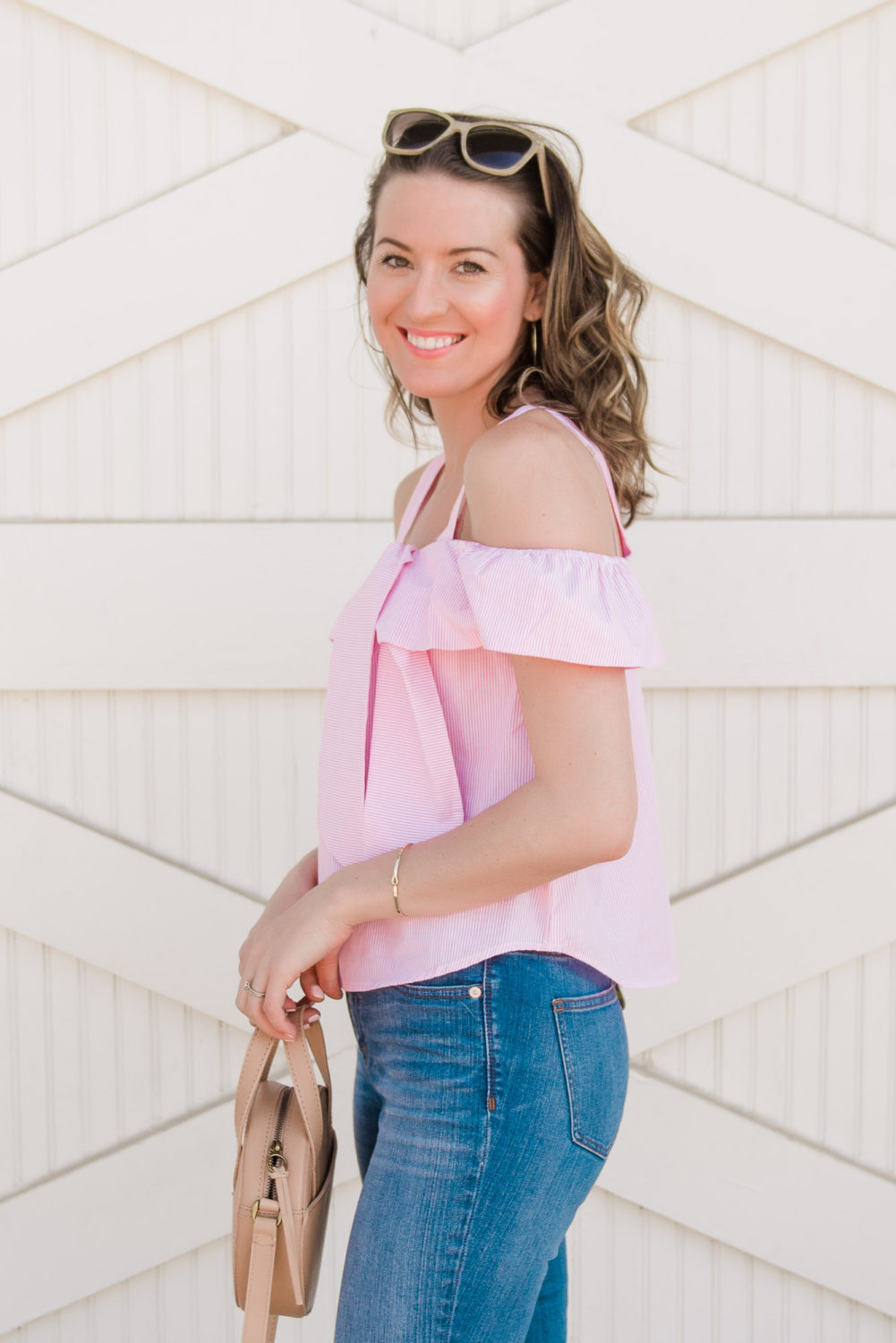 If you've been reading my little space of the Internet for some time now, you know what my values are. You know what's important to me.
For the most part, I think I do an okay job at living out my belief system regarding spirituality. I don't impress my views onto anyone, but I do talk about God openly with anyone willing to listen.
When my unsaved friends are in a lot of trouble, I'm the first one they call.
I don't say that out of pride. I'm thrilled that they know I truly won't judge them. They know I will love them with outstretched arms when they've hit their personal "rock bottom"…
That I'll try my best to love them like Jesus did.
They usually just want me to explain a little bit more about my faith anyway…
And I'm happy to share that, because it's what I value. It's the biggest part of me. It's what defines me and gives me reason to exist.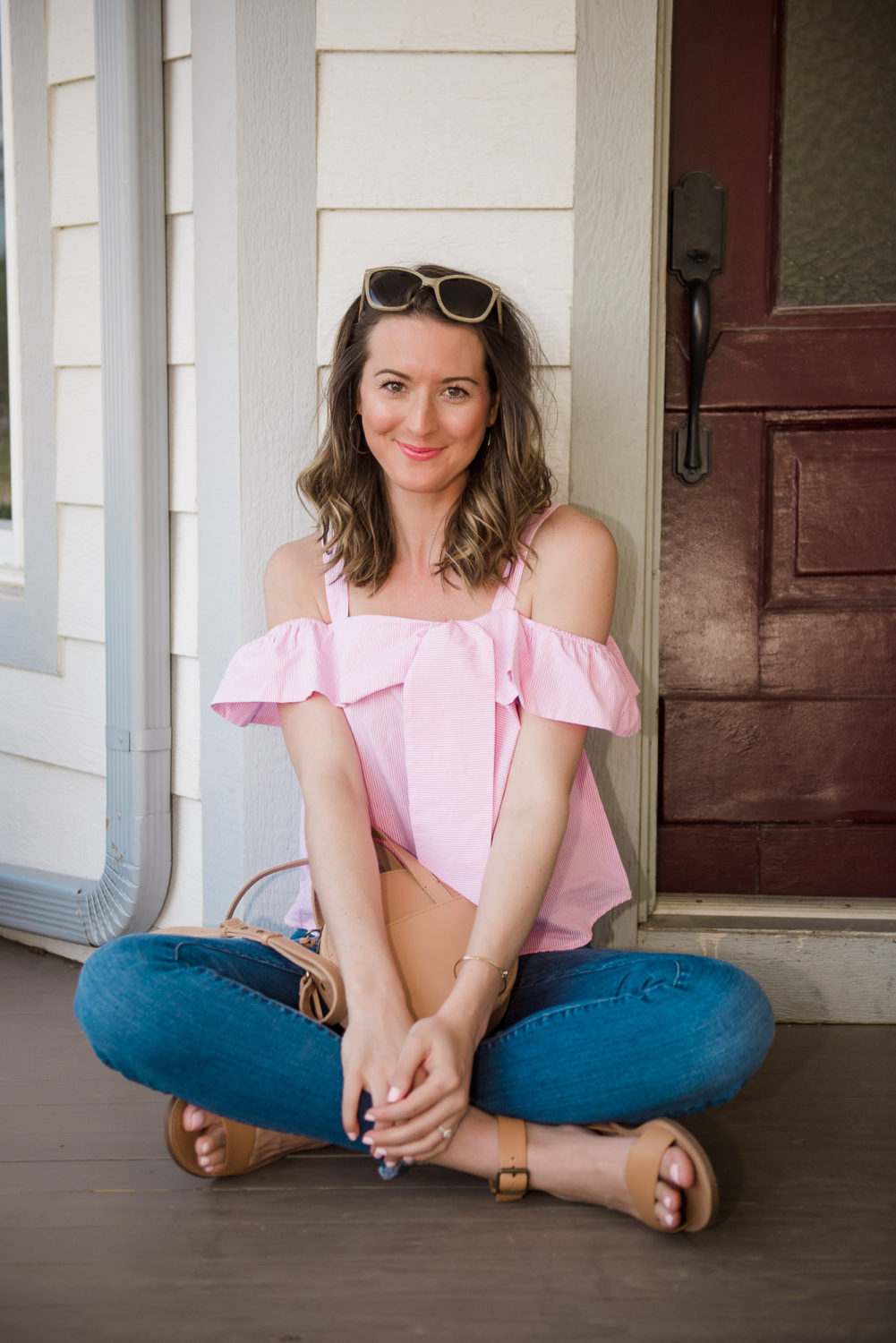 And I also feel like I do a good job when it comes to LIVING out a healthy lifestyle.
I really do use only natural and organic products, I cook nutritious meals almost every night, and I exercise every few days.
Speaking of natural…I wore these natural and sustainable sunglasses in an older post. You can read it here.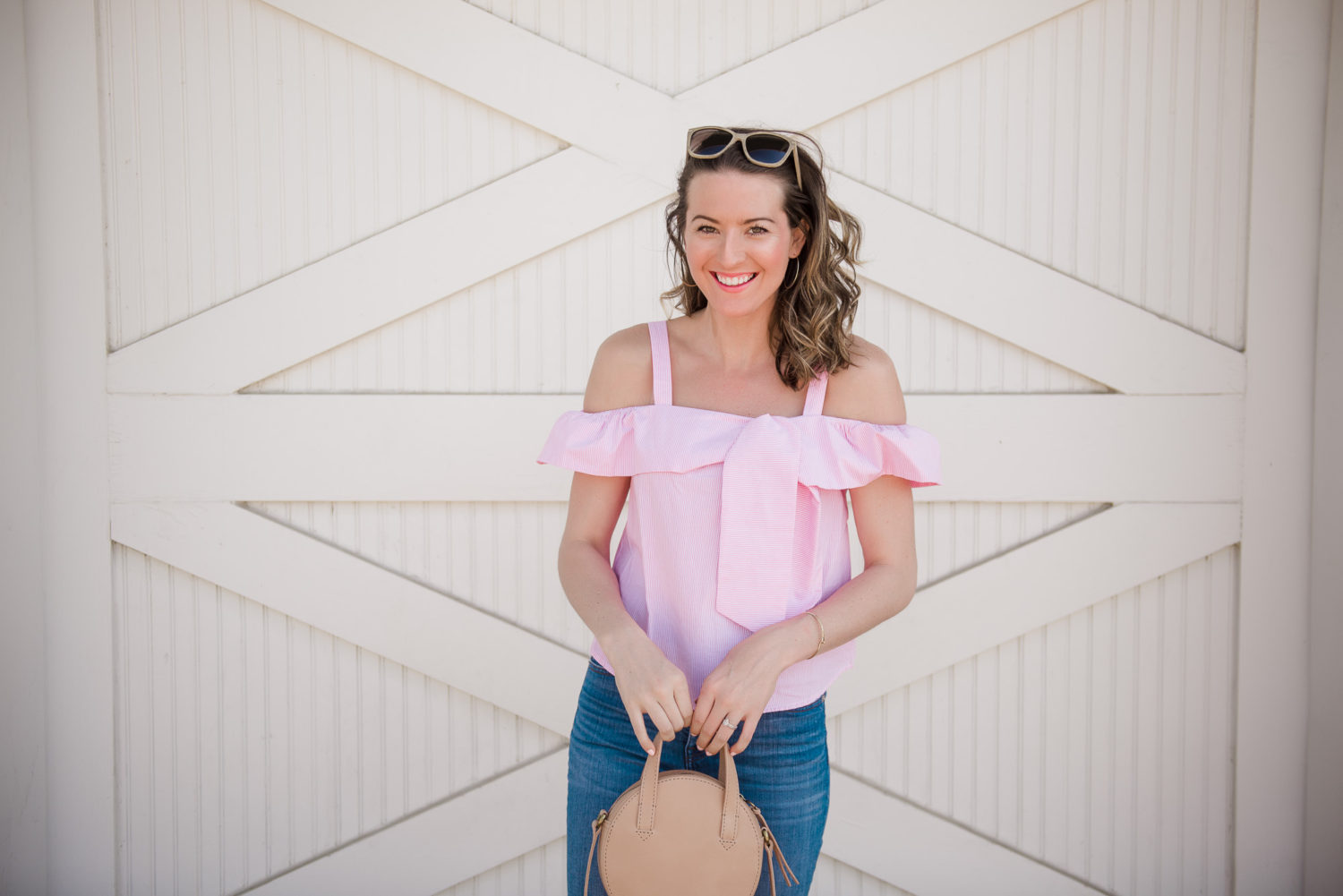 But when it comes to LIVING out my values with the material things I buy (especially clothes)…
thats a different story.
So this week I'm selling the clothes I currently own on my Instagram stories.
This is just a way to publicly practice what I always preach, "Prioritize our planet."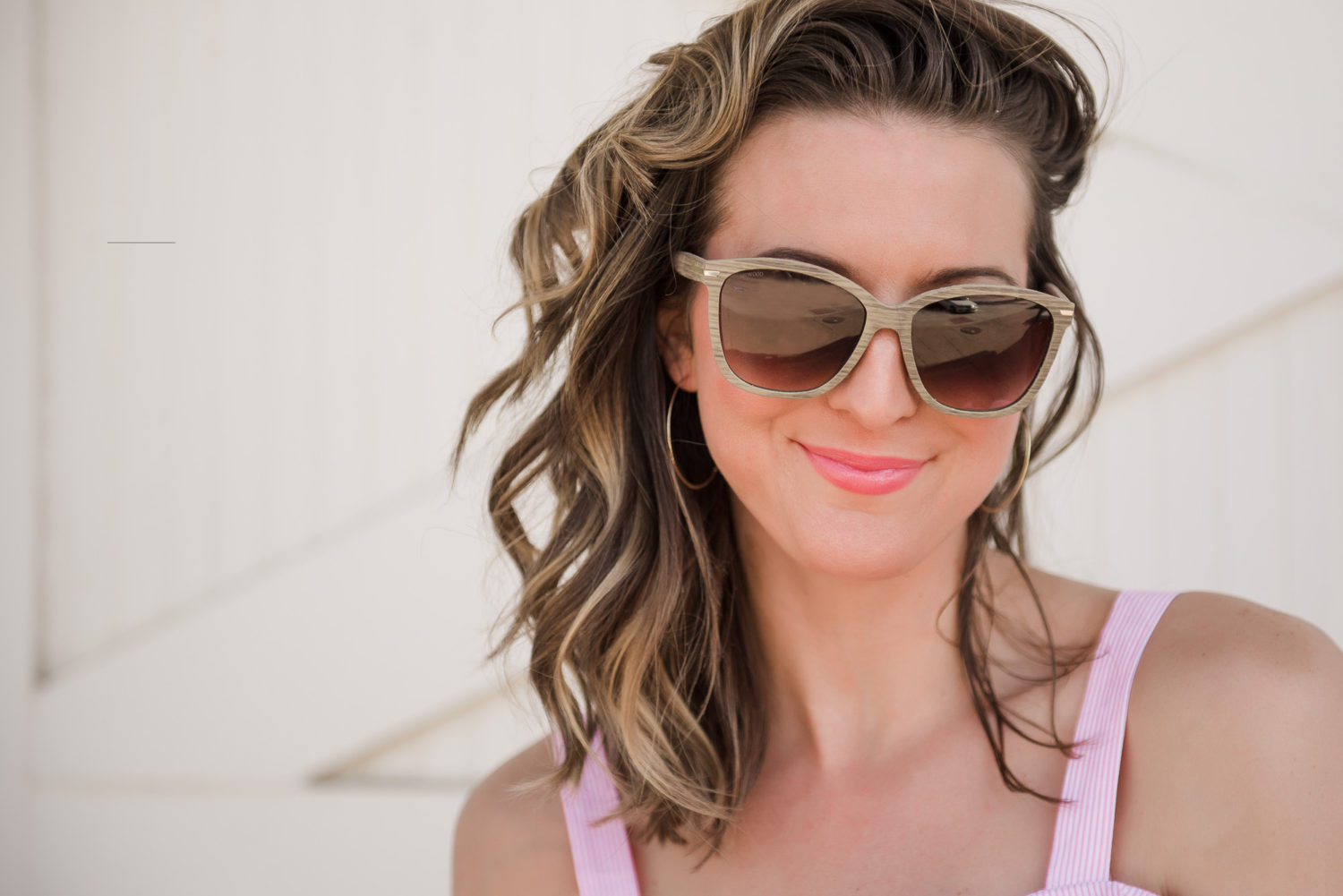 I realize my decision to transition from fast fashion to slow fashion actually matters.
That in the 90s, fast fashion started to take off and it's taken over the industry completely.
Back then, consumers had two or four seasons to shop.
Now we have 52 seasons, which means we are able to have something new every single week from our favorite retailers.
Slow fashion is self-explanatory.
It's considering how much we consume and literally taking it slower.
Thinking about the garments and how they negatively and radically impact our planet.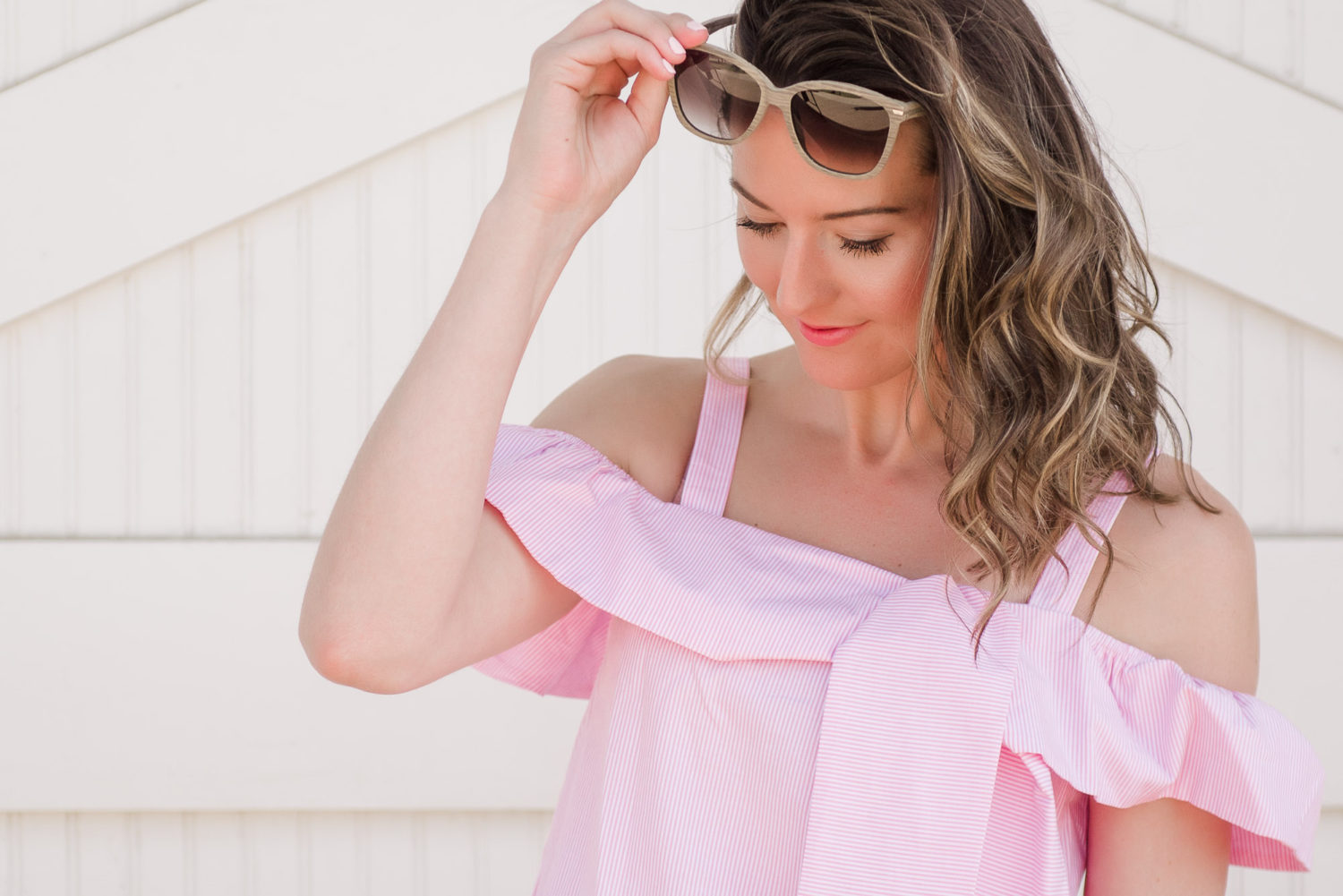 I will continue this transition with transparency so that you can see the hurdles – and the victories – that come with a slow fashion lifestyle.
But I will not impress this newfound value onto you.
If you want this pink top and you think you will wear it all Spring and Summer for the next two or three years, click on the image below with a smile.
If you see a staple piece in the store that you've had your eye on, grab it while it's on sale.
This slow fashion mindset will be a way to check MY heart. A more conscious way for me to shop.
As always, thank you for stopping by – I love you!