Lifestyle
Paul's Golden Birthday
Sep 29, 2018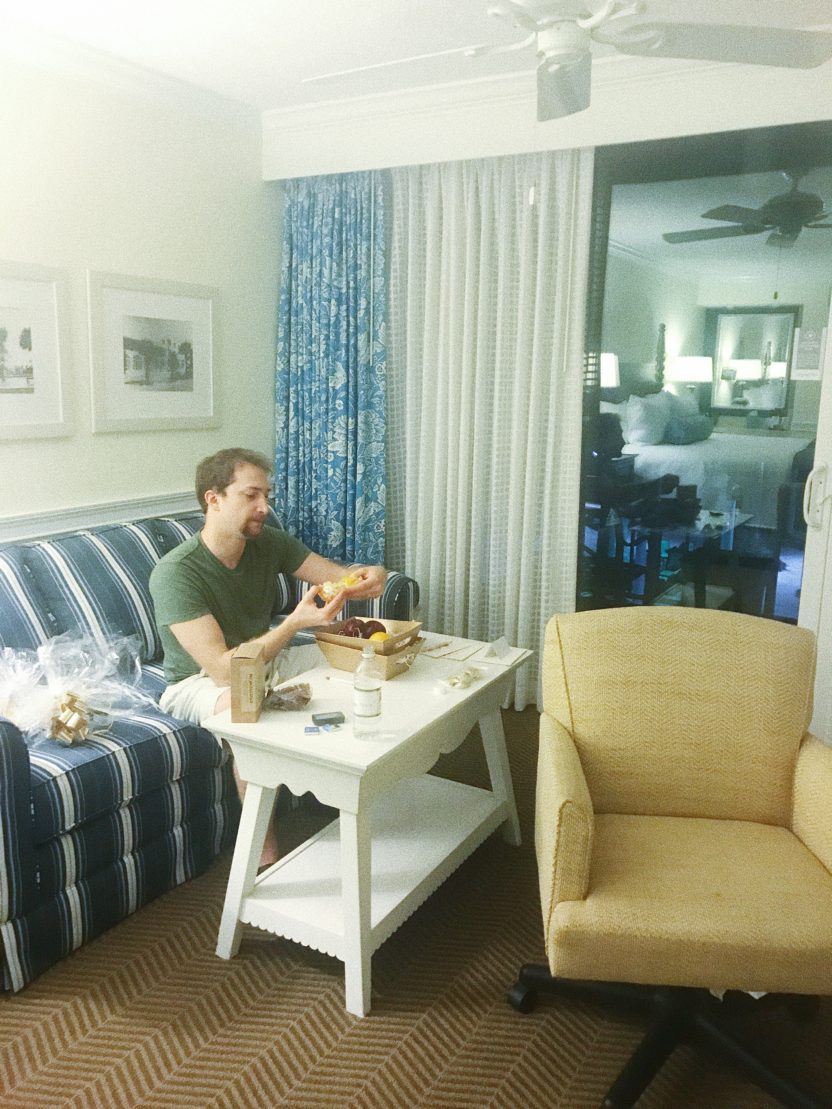 My husband turns 30 years old (on the 30th) so this post is dedicated to him and his golden birthday!
This month, his parents hosted a brunch at their place. I didn't get many pictures but here's a cute one. He was a champ sporting that hat 😉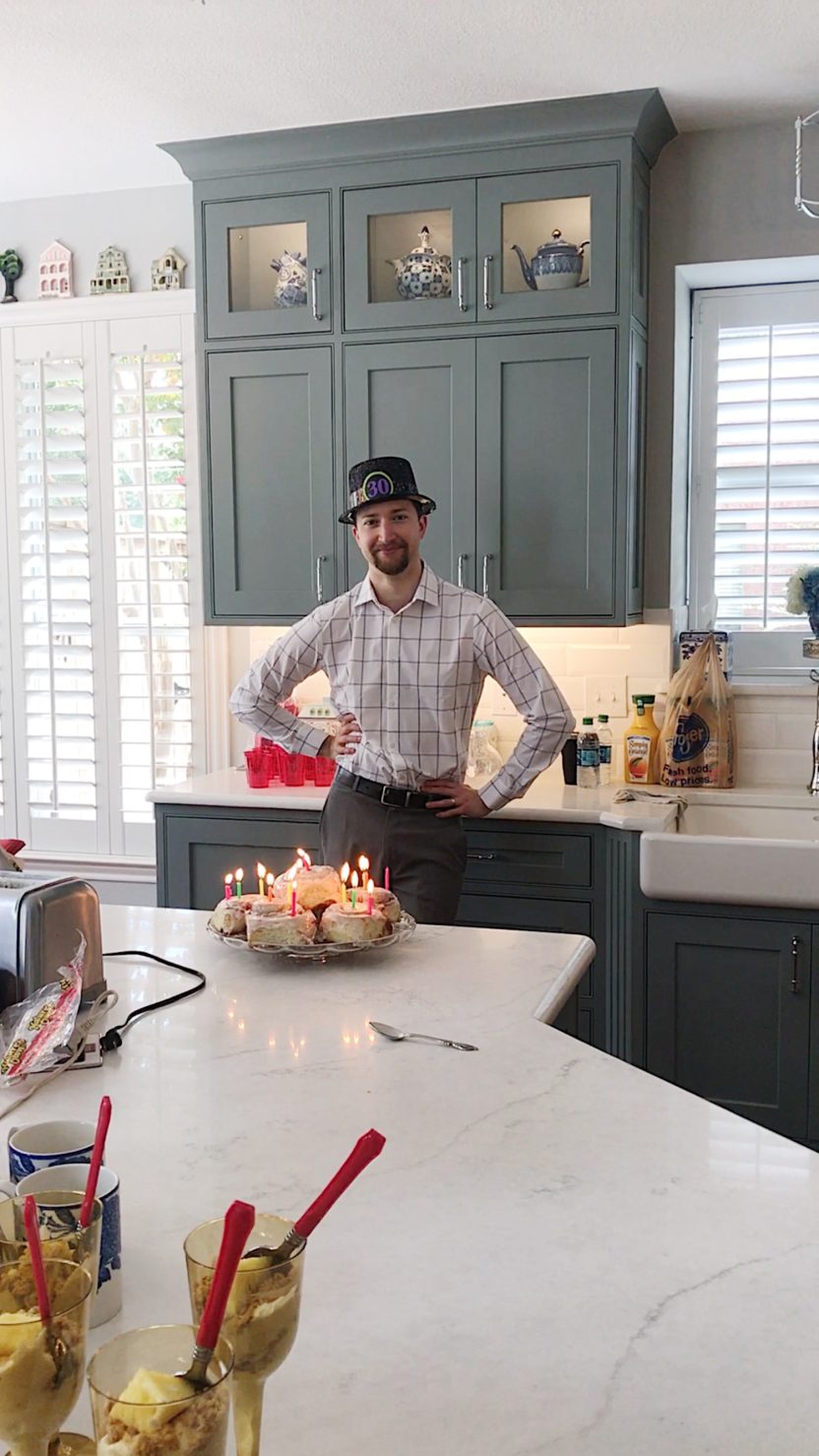 Audri's card below says, "I love you papa with all my hert. love, Audri. U tall man, but a special man." haha where do kids come up with this stuff?!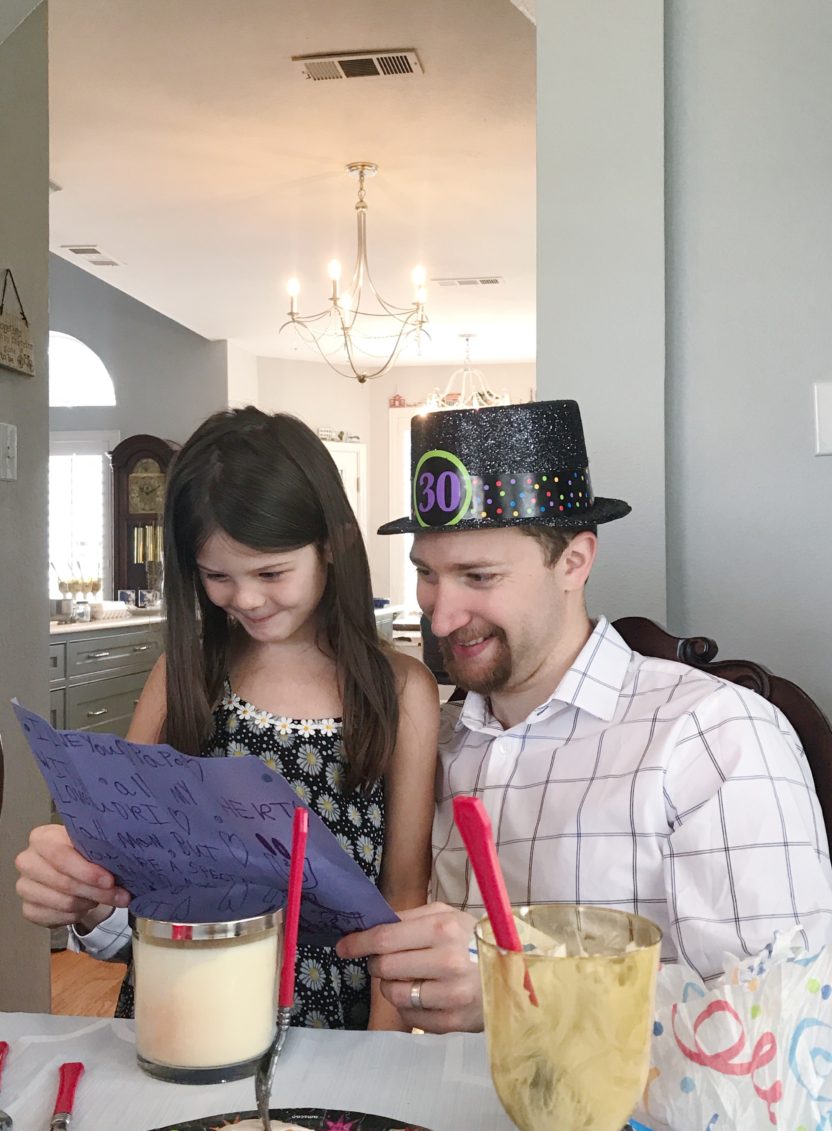 Later this month, I surprised Paul by setting up a paintball game between a few of his friends and it was a success!
Those purple camouflage pants are his "lucky paintball pants" 😉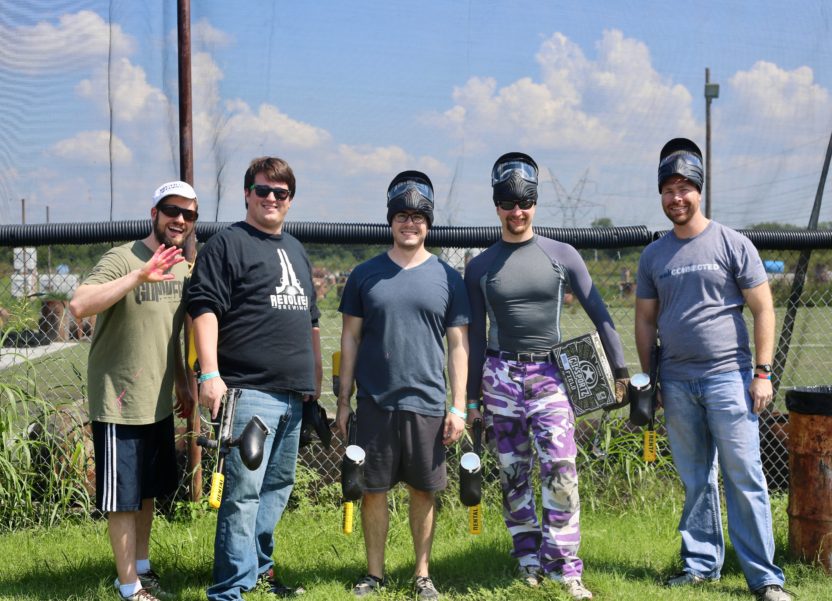 To end Paul's golden birthday, we're spending a few days on a romantic getaway together courtesy of The King and Prince Beach & Golf Resort.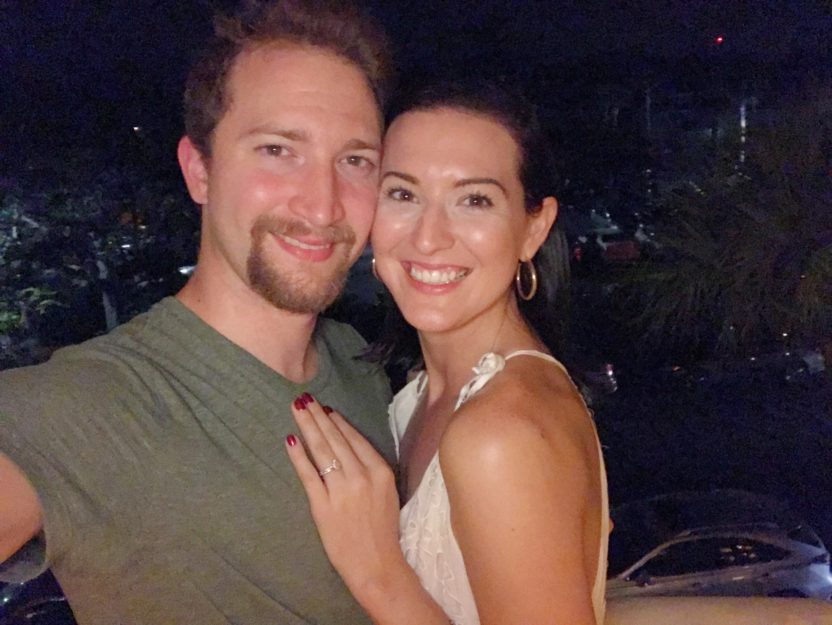 We arrived last night and danced the night away to live music! This place is gorgeous but I'll tell you all about the trip next week!
For now, I'll write this letter to my husband for his golden birthday:
Paul baby, you're sleeping soundly in our fluffy, white hotel bed as I'm typing away, sipping decaf coffee, overlooking the water.
I hope you know how much you mean to me.
This sounds elementary, but I'm grateful that you were born 30 years ago. God was thinking of little ole' me while knitting you together in your mother's womb. What an unmerited, unmatched blessing. Thank you for being such a humble gentleman in a world that tells you to be a prideful, exploitative man's man.
Thank you for being loyal when society tells you to have options. Thank you for never settling for less when it comes to your dreams. Thank you for laying hands on our family in prayer, making sure we're in church on Sunday, and keeping your eyes set on Jesus. Thank you for running to the store when I'm craving an orange and we don't have any left. Thank you for putting Audri first.
Thank you for never staying mad at me for longer than 30 seconds (even when you spend an hour putting Ikea furniture together the wrong way because I'm too stubborn to admit I didn't read the directions). Thank you for learning to love a large house animal even though you aren't a dog person.
Most importantly, you are truly the best husband and father I could have imagined and I'm forever grateful to God for the gift….of well….you.
But those reasons aren't why I love you.
I love you because you're mine.
Without conditions, without expectations, without reservation.
Happy 30th birthday, my prince. I love you more every day.
You may also like