Recipes
The Healthiest Juice To Drink Before A Long Day At Work
Sep 22, 2018
If you follow me on Instagram, you might have seen pictures from this local cafe in my stories. I've been a regular for the past two years at Salubrious, because it's extremely good. Plain and simple.
I usually order avocado toast and a large Evergreen smoothie but the owner recently introduced me to the Oh My Greens juice and I'm hooked.
I had to tell you about it, because after drinking one of these bad boys, I felt amazing and ready for the long work day.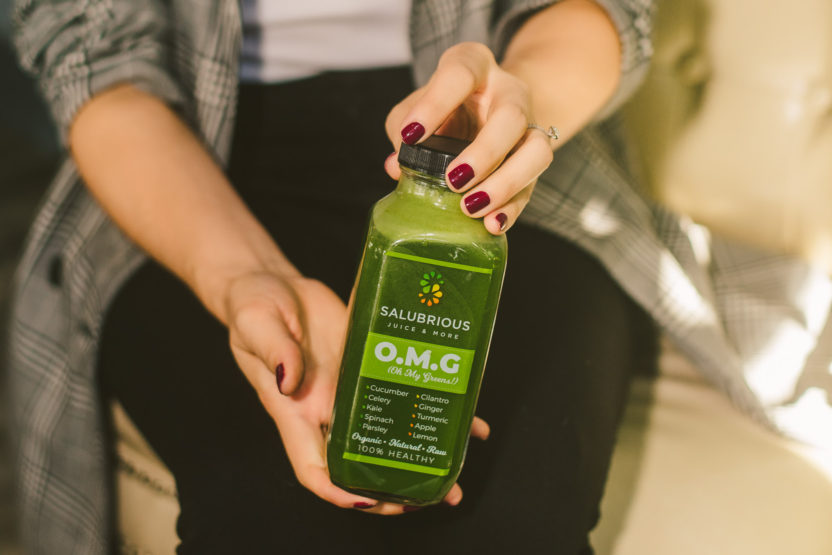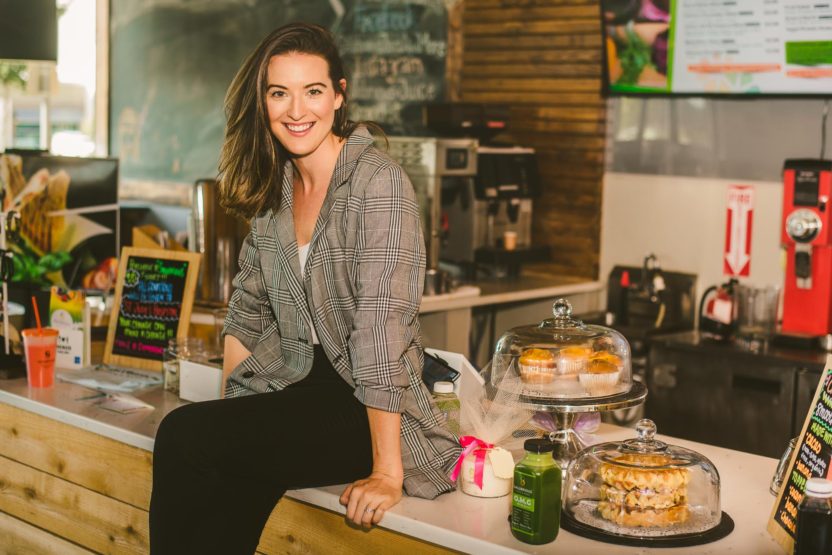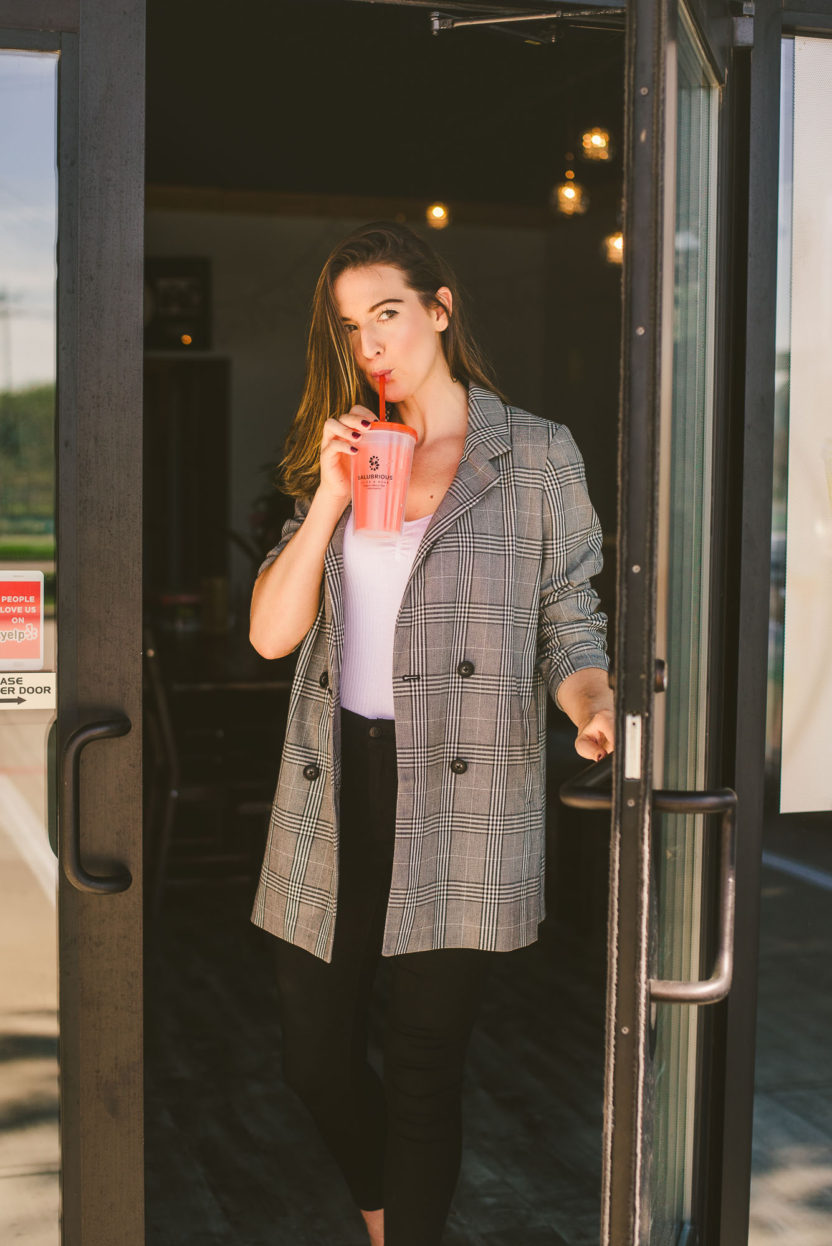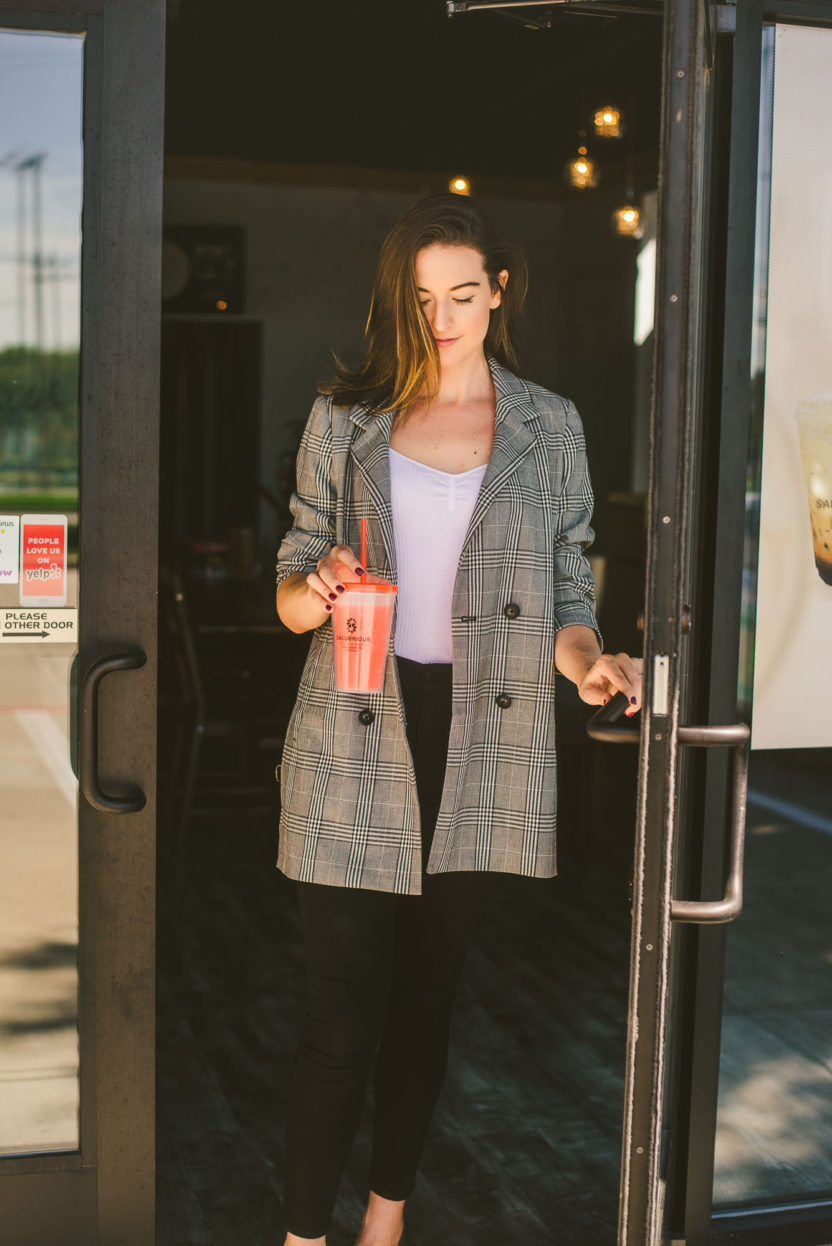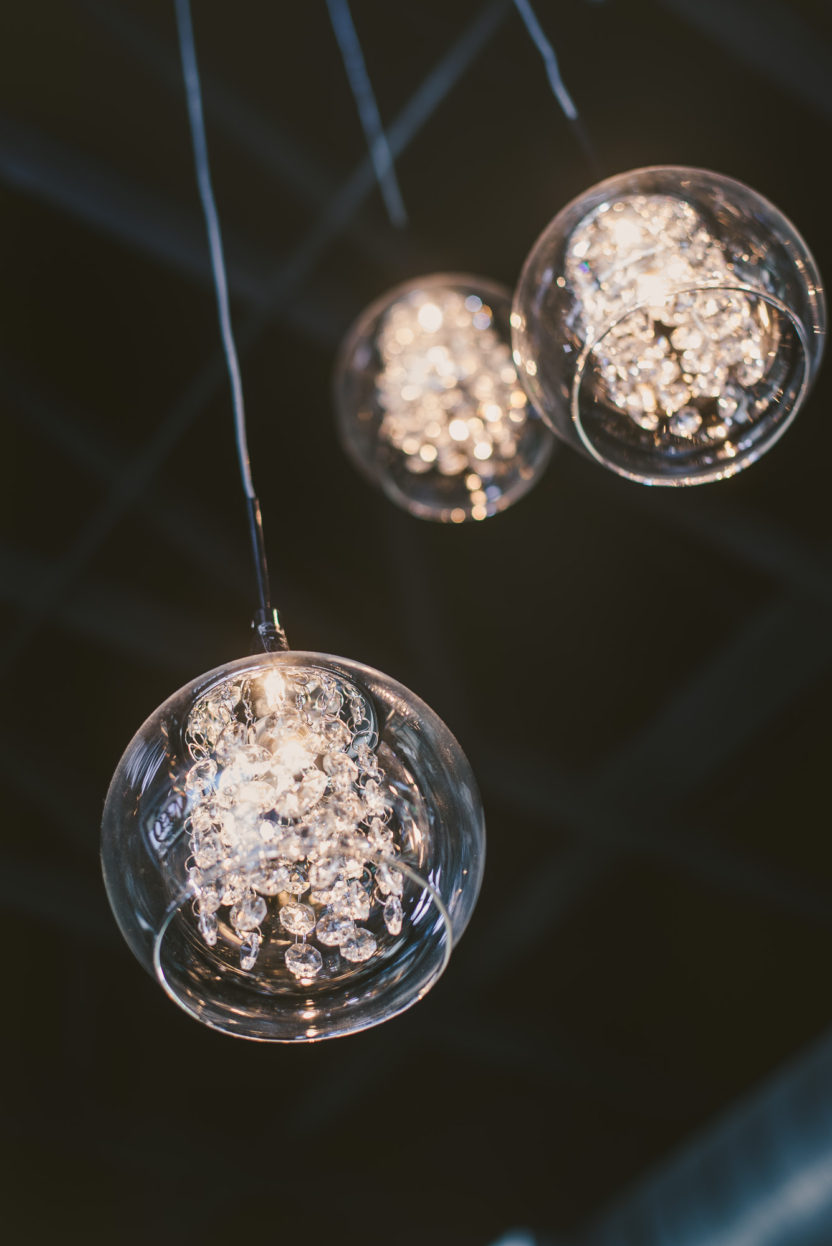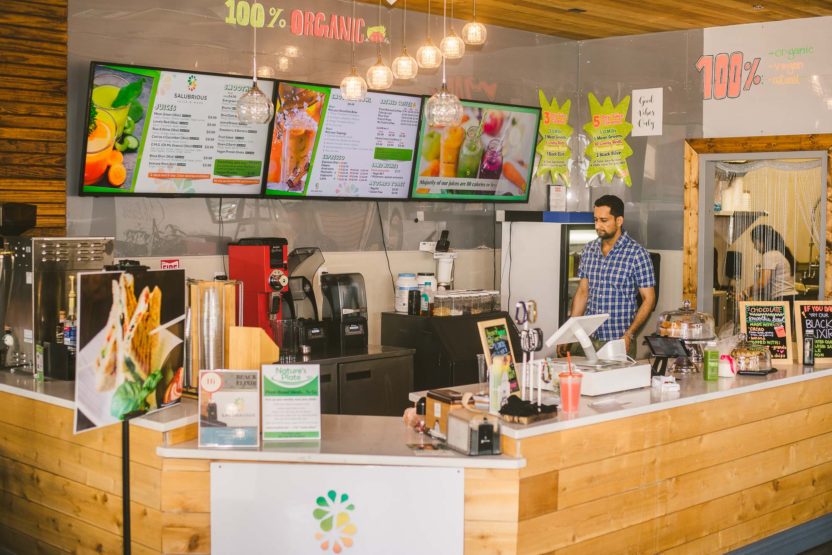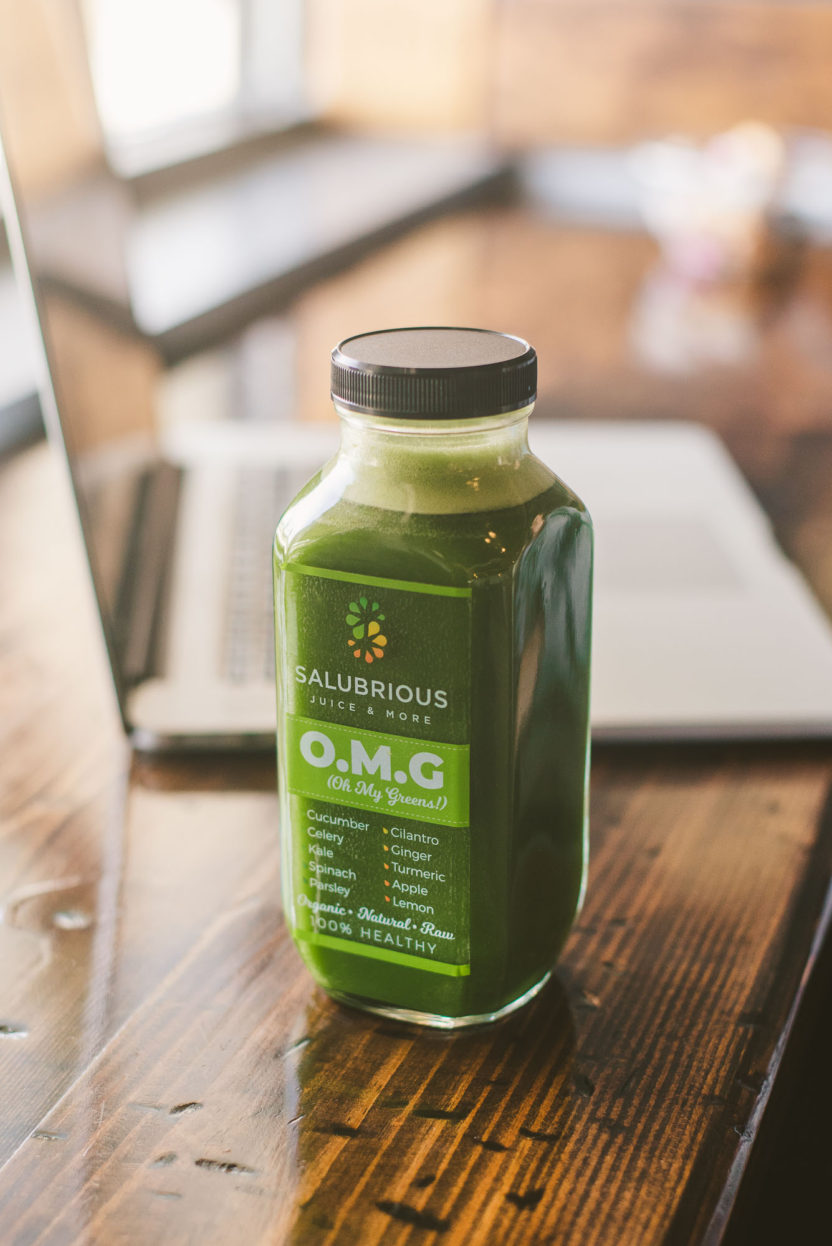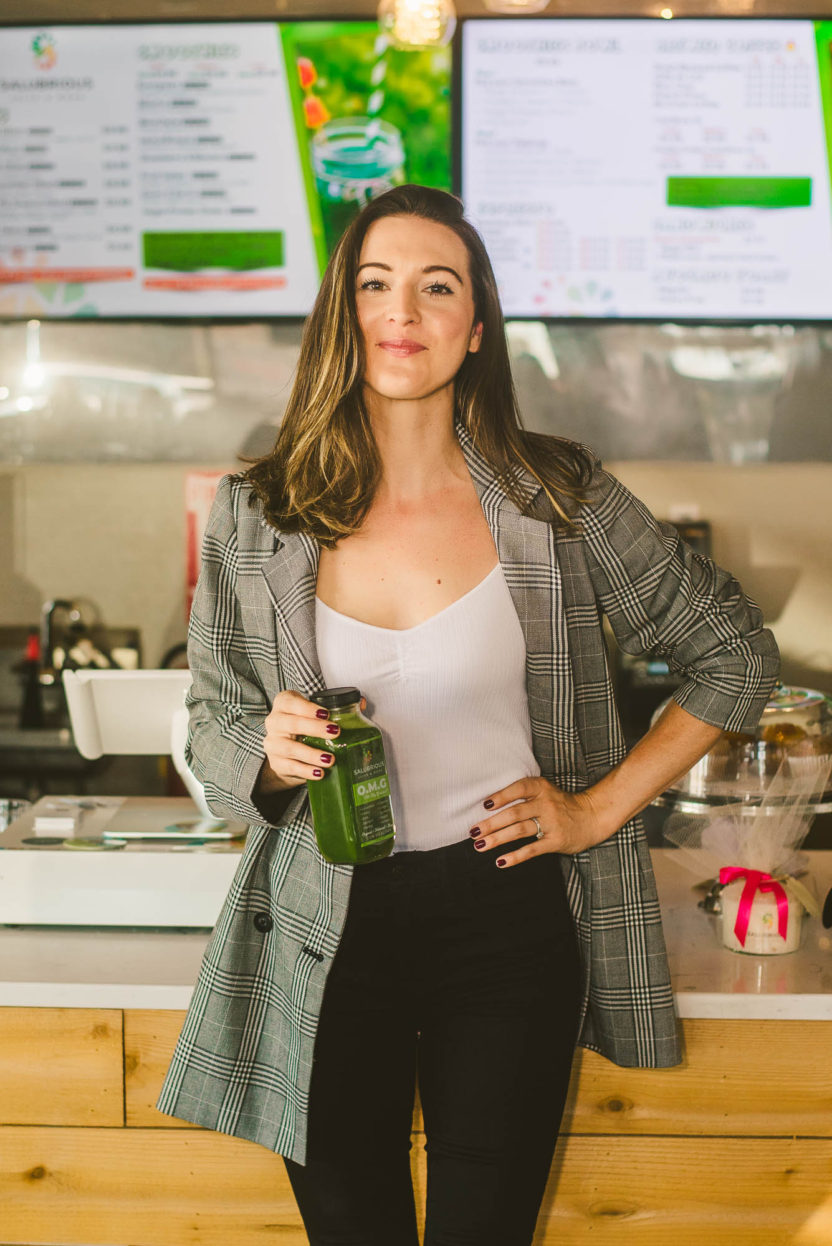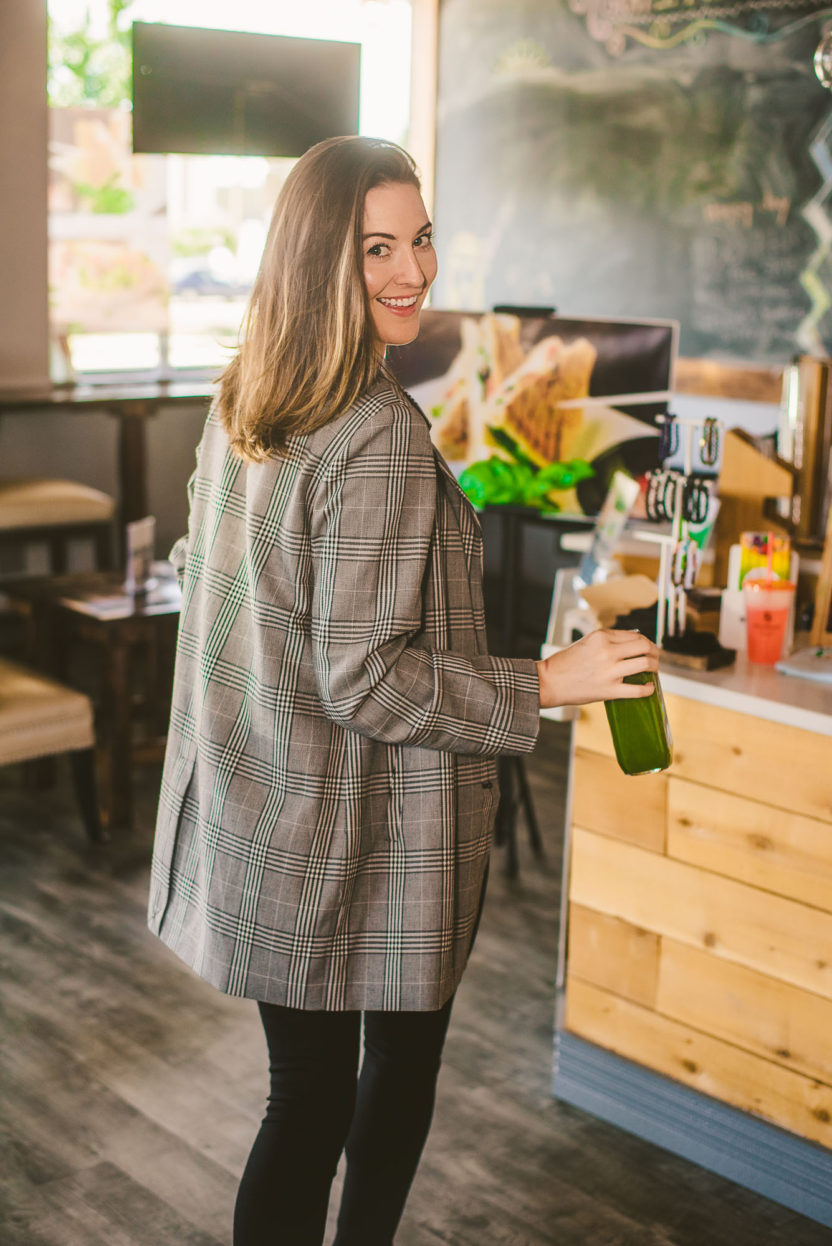 I am mildly obsessed with everything Salubrious does and believe they are the best juice bar + coffee shop around.
I've spent time in their kitchen and have seen the fresh, organic, hand-crafted products come to life firsthand.
(notice the behind the scene shots below where I clearly take myself too seriously)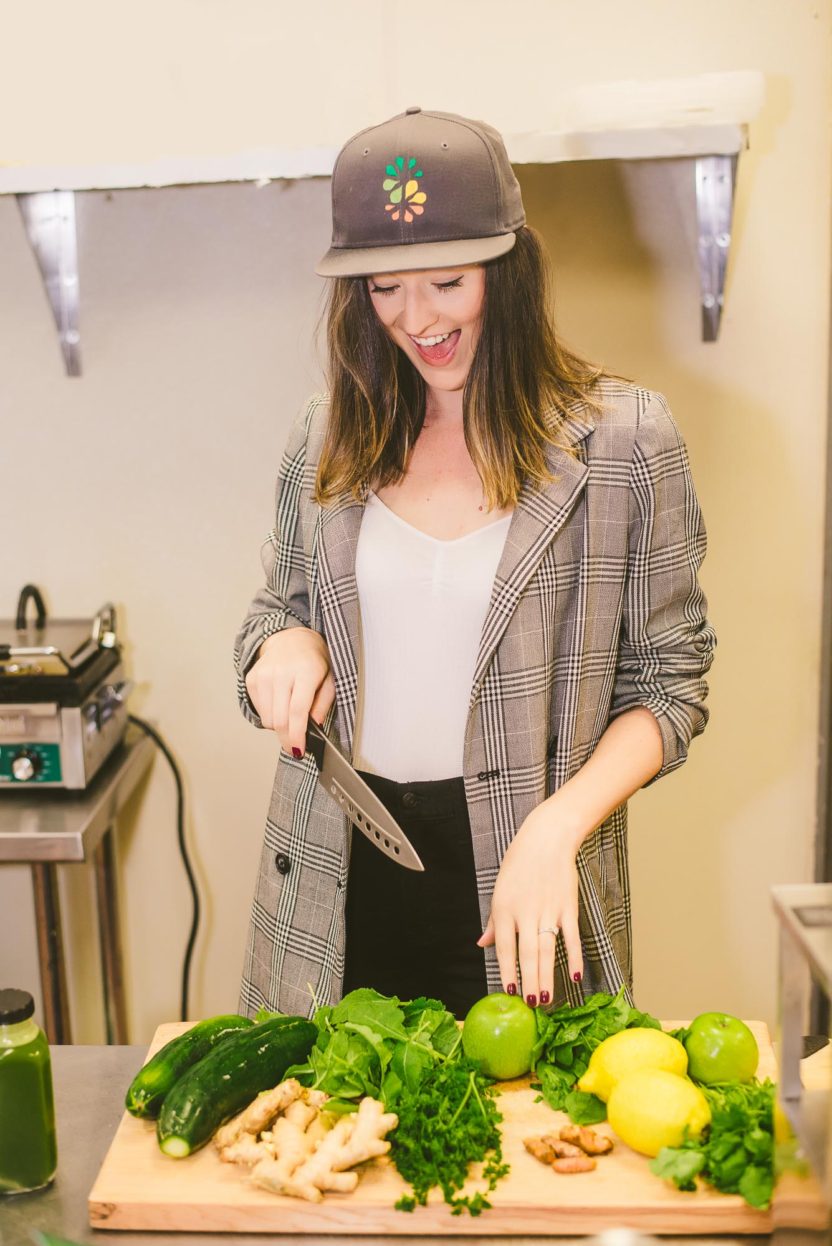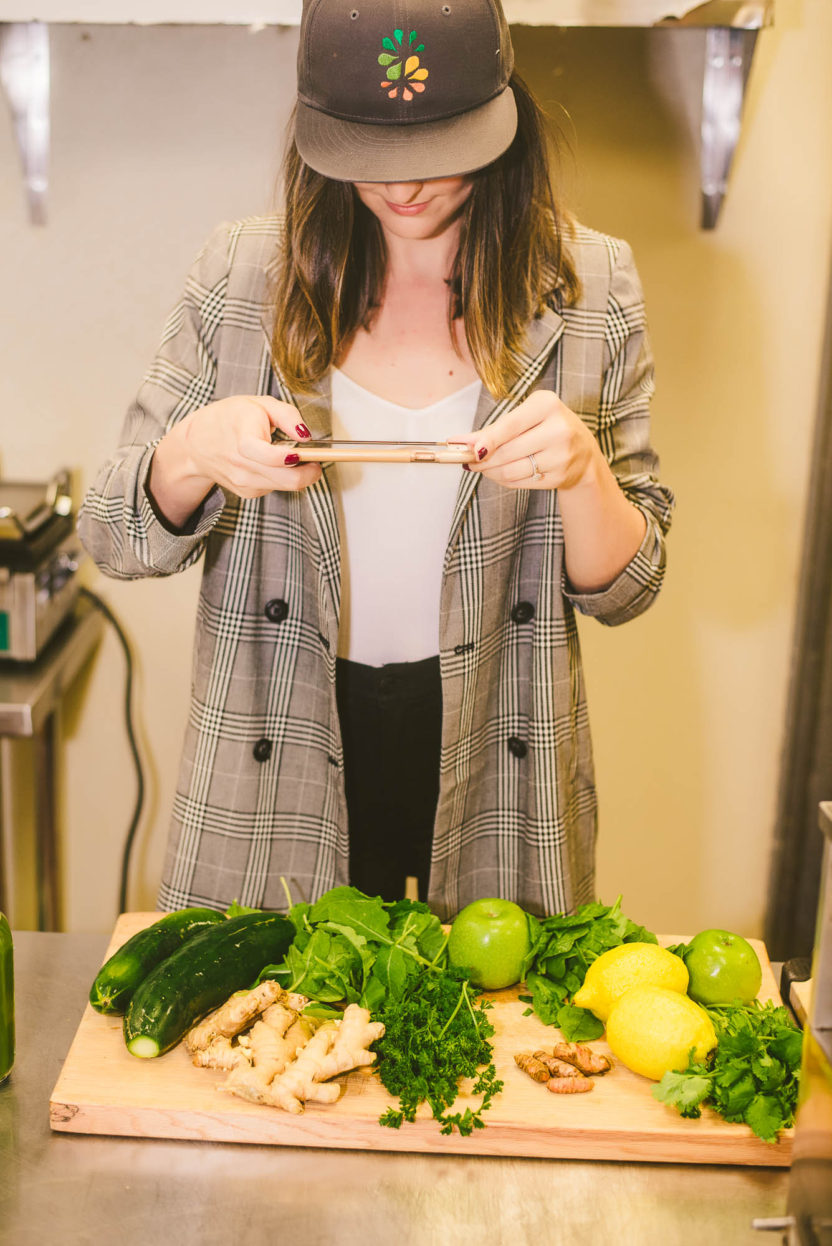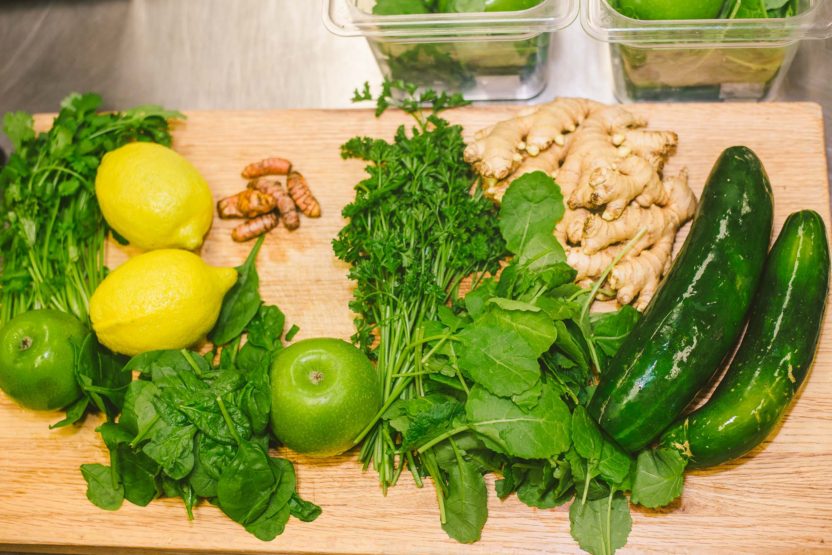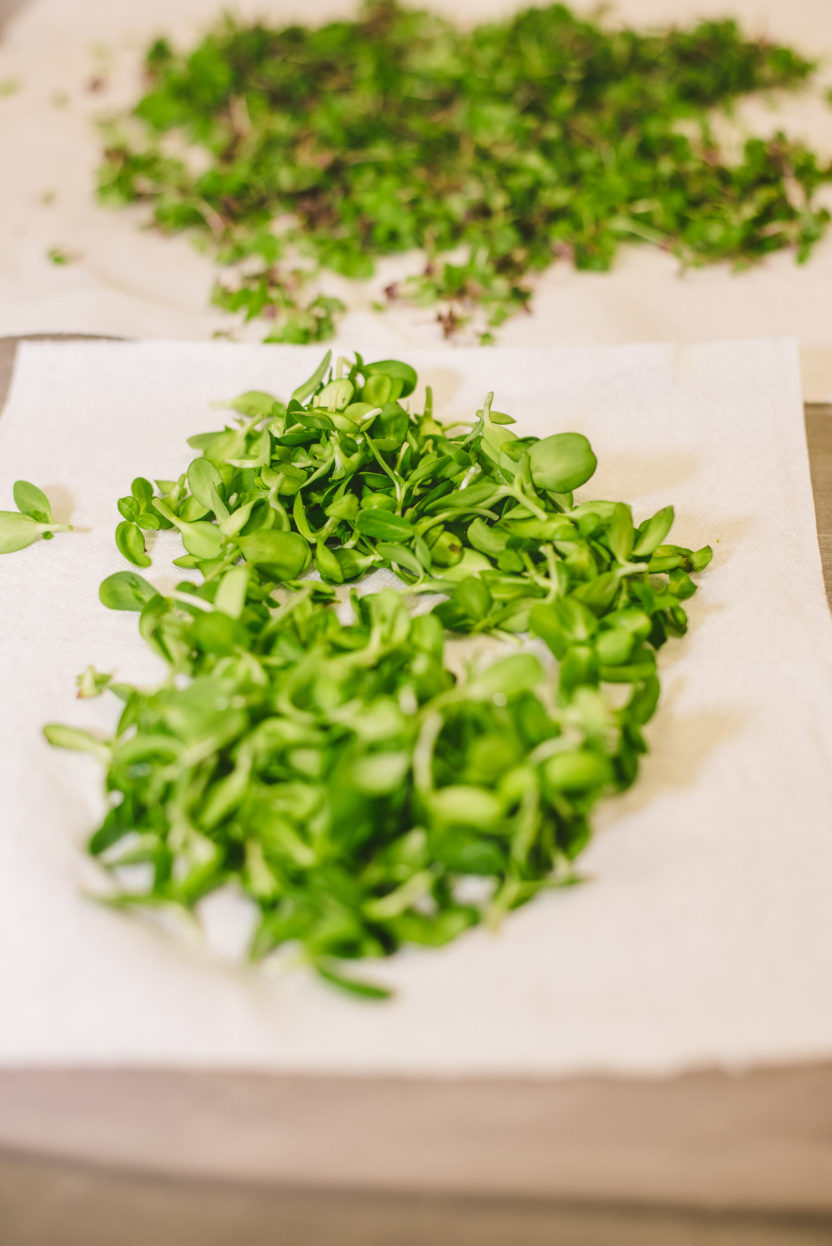 I'm a huge fan of intuitive eating. I trust that my body knows which nutrients it's missing and I honor that hunger.
More than anything my body craves vitamins, fiber, and antioxidants.
Maybe that's why the Oh My Greens drink makes me feel like Wonder Woman. 
Or maybe it's because it's the only drink containing this many super ingredients in one:
kale – protein, fiber, vitamin a c and k, folate, omega-3 fatty acid, potassium, calcium, and zinc.
spinach – potassium, magnesium, carotenoids, folic acid, iron, vitamin c, b6, b9, e and k
parsley – reduce the risk of certain cancers, improves immune system, protects blood vessels
cilantro – protects your brain, support heart health and vision, helps lower anxiety, helps remove harmful heavy metals, balances blood sugar, vitamin a
cucumber – antioxidants, lower blood sugar, vitamins and minerals, promotes hydration and regularity
celery – vitamin a, k, and c, folate, potassium, dietary fiber
green apples – copper, manganese, fiber, vitamin a, c, e, b1, b2, b6, potassium
turmeric – anti- inflammatory, antioxidant
ginger – reduce muscle soreness or pain including menstrual pain, anti-inflammatory, reduces nausea, lower cholesterol, can improve brain function in elderly women
lemon – improves skin quality, aids digestion, helps prevent kidney stones, vitamin c
In my opinion, it's the healthiest drink in the world.
These gracious people have offered to give you a 10% discount on your total purchase anytime you come into the Frisco location! You just have to mention my name or blog at checkout.
If you're not really into green juices or smoothies, try their iced lattes (discount still applies)!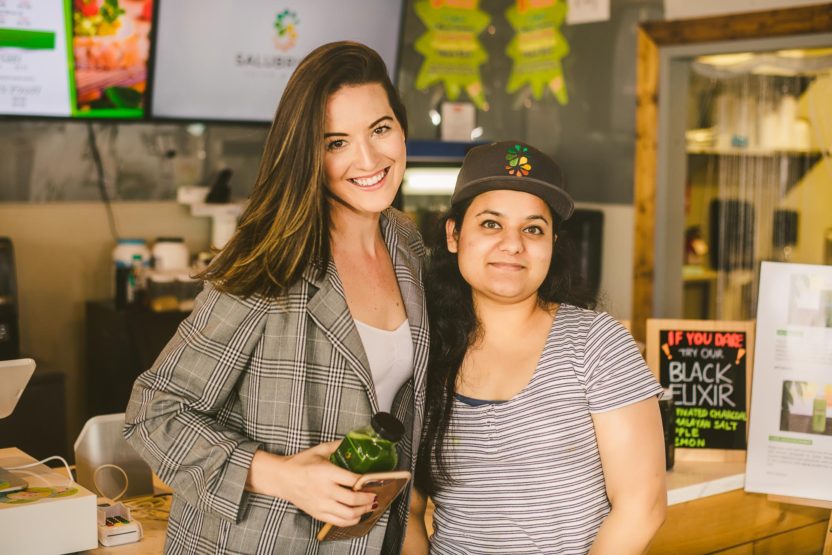 In partnership with Salubrious. As always, all views are genuine & products are truly loved! Help support the brands who support VeiledFree, so I can continue to bring you quality content. Thanks for stopping by my little world changers! #sponsored