Fitness
What I Got For My Birthday
May 24, 2018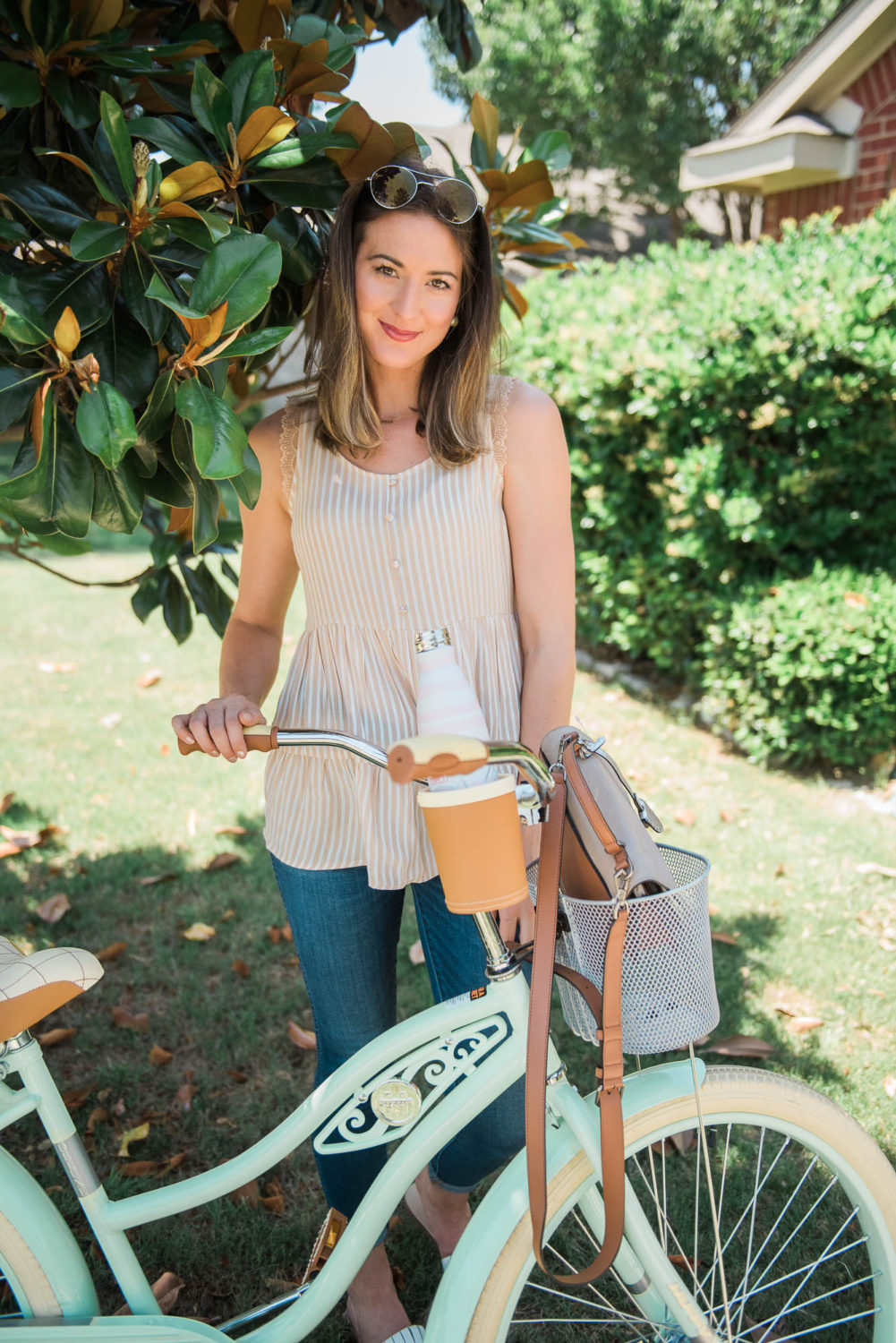 As I've gotten older, my birthday has become less about surprise and more about practicality.
My husband, my brother's family, my in-laws, and my parents always ask me what I want for my birthday. I normally say something like,
"Hmmmmm, nothing really! I have everything I want already, maybe a gift card or take me out to eat…?"
But the past three years I've said the same thing, "I would love an inexpensive bicycle that looks vintage." And I guess they thought I was joking because no one got it for me… for three years….hahaha
Until 2018! Maybe the third time truly is a charm!
 Anyway, my new bicycle brings me joy and I thought I would blog about it to encourage you to buy one asap.
I highly suggest riding instead of driving a car to anyone out there looking for some fresh air!
I try to take a ride every day for at least 20 or 30 minutes (usually in the morning before it gets to hot or late in the evenings when Paul is reading to Audri).
Riding my bicycle makes for super easy exercise and it rejuvenates my soul.
This bike from Wal-Mart was $130 I think…you can find it on Amazon 
here
.
 I love it so far and – so does another girl down my street – because she has the same exact one. And both of our dogs are named Zoey….maybe we should become friends?
😉 Here are two other vintage style bikes I love below. Click on images for pricing and product info:
I'm leaving for a beach vacation with Paul for our wedding anniversary tomorrow and I'm so excited for quality time together! See the resort we're staying in by scrolling down to the bottom of
this post
.
Thank you for joining me today! I love you and I hope you have a wonderful Memorial Day weekend!
You may also like