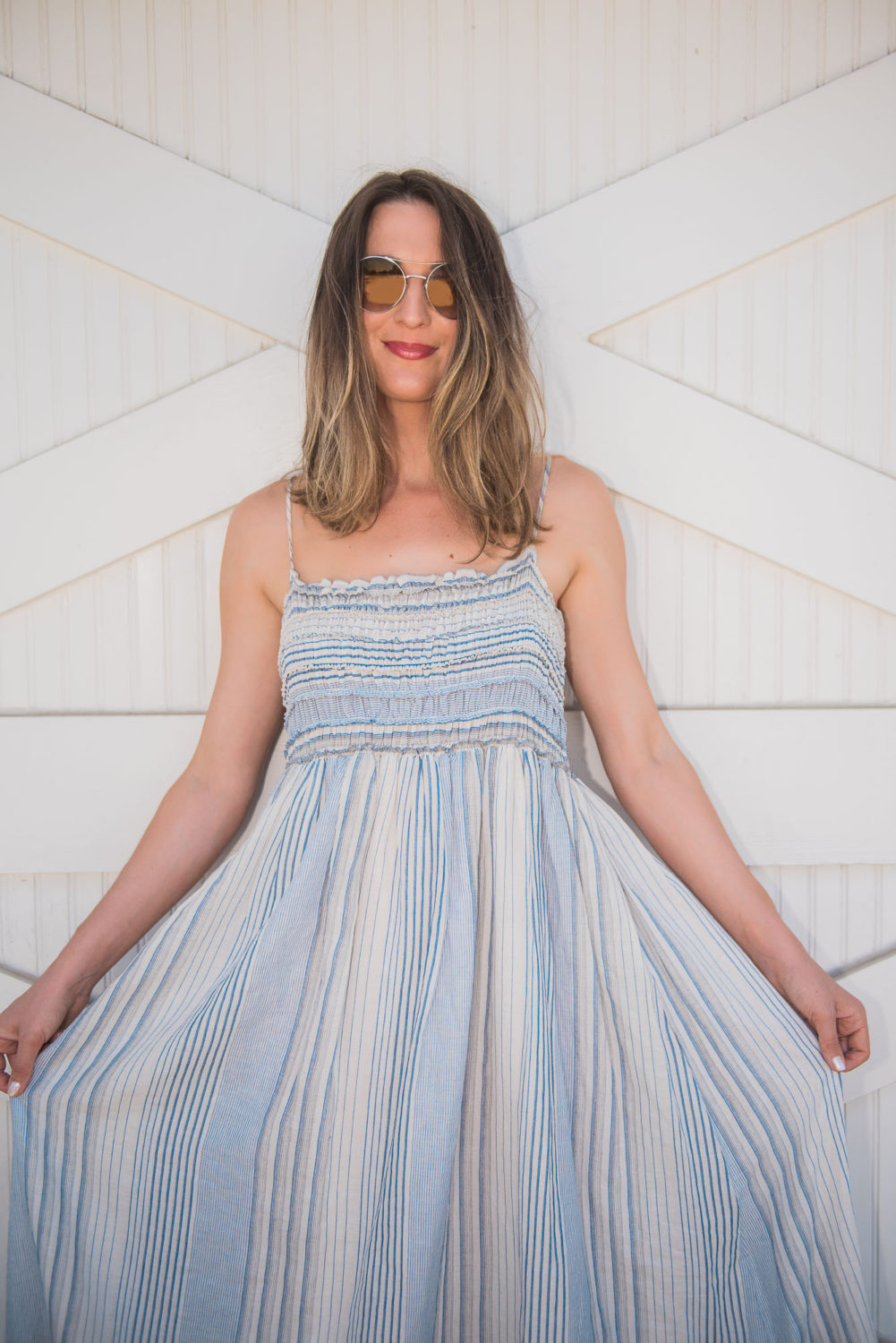 This weekend Paul and I celebrated our wedding anniversary in Hilton Head, South Carolina and love was in the air! You can see pictures from Instagram
here
.
Romantic love, agape love, and self love were all a part of the equation thanks to the beach…
and this amazing hotel.
I was sad to leave but I realized something on the last day….
Self love didn't have to stop just because my vacation did.
I don't want to live a life where I'm excited for Friday, Saturday, and Sunday! I want every day to be equally as rewarding, meaningful, fulfilling, and fun!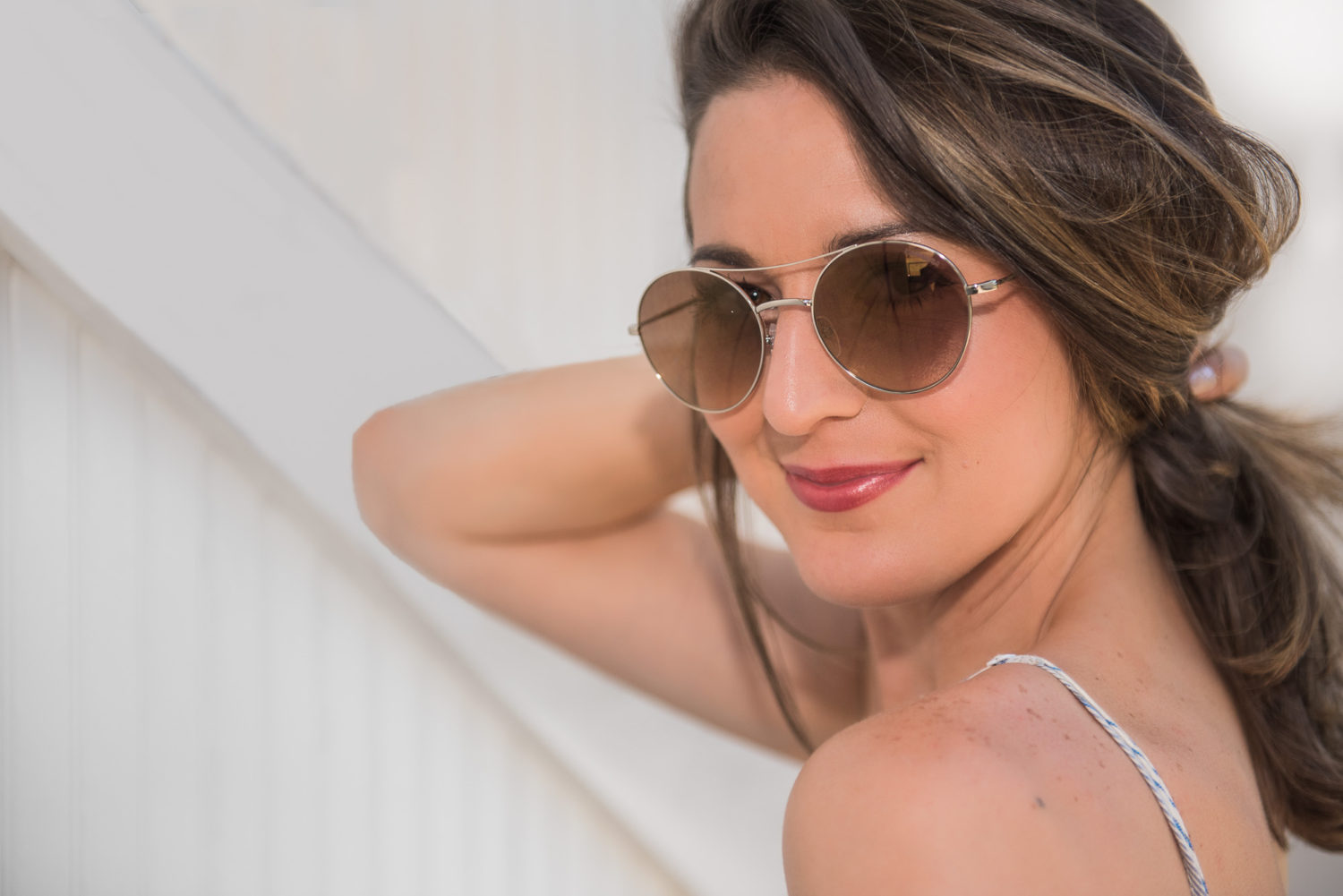 I know that won't happen 100% of the time but it's a good goal! 🙂
Let me make a disclaimer – when I think of self love – I don't think of it is as a replacement of love from God or others.
I think of self love as a bonus. An add on. A way to keep my sanity.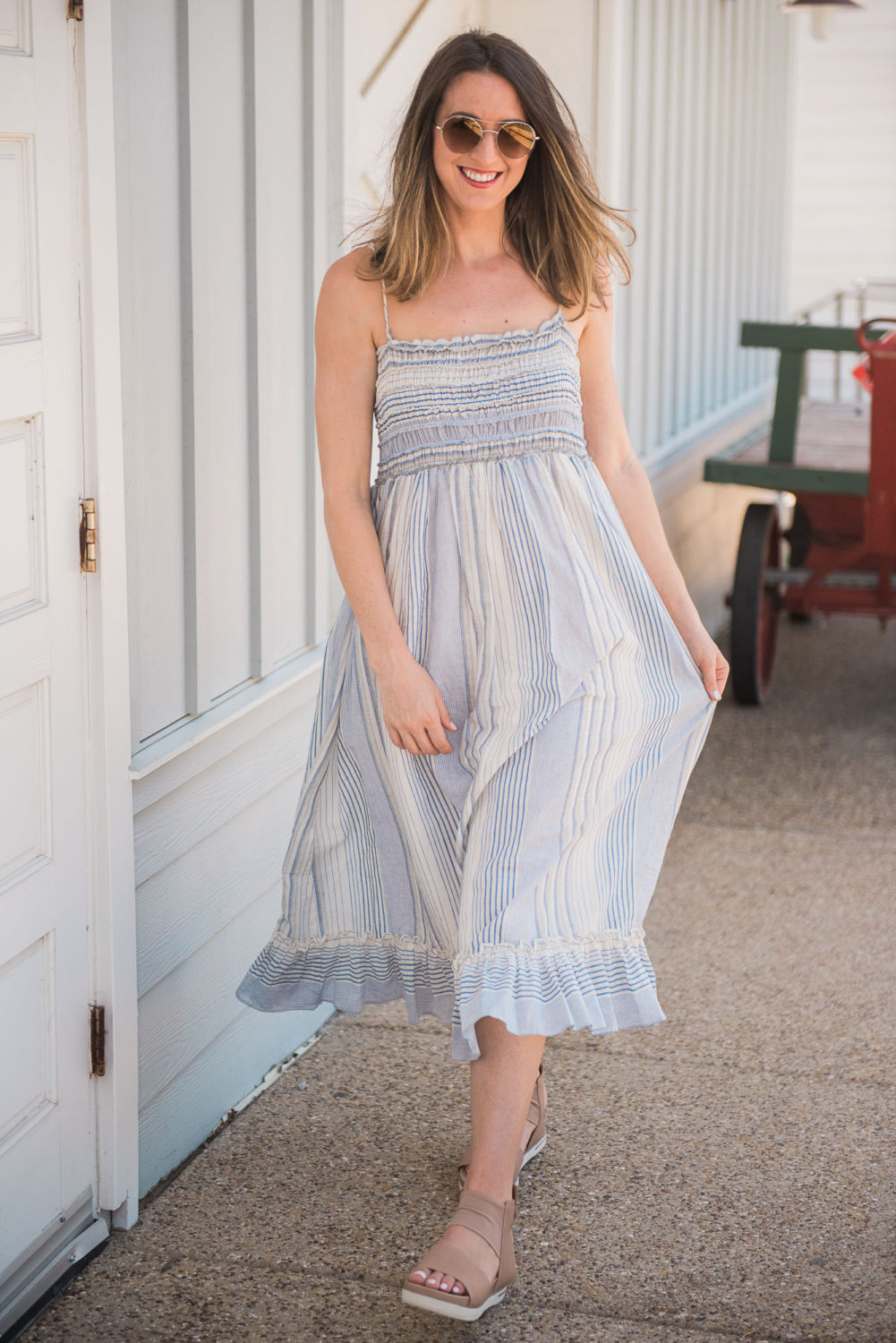 Here are a few ways I recommend practicing self love:
1).
Make a mental switch
: If I have an insecure day where I'm thinking only critical thoughts about myself or others, I replace them with positive affirmations. I literally take that thought captive and give it up to God.
(sometimes I even make a physical gesture where I throw my negativity up and release it…and it feels great).
2).
Get physical
: There's no way around this one…exercise is important. Even if it's thirty minutes a day, just stay active where you can feel your heart racing. Not only does it keep your body healthy, but it actually keeps your brain healthy and happy!
3).
Find your thing
: This can be a hobby that brings you joy (for me it would be dancing). This could be a fresh bouquet of flowers, snuggling with your pet, finally going on that adventure, or trying a new product.
I have been using this product for renewal for a few years now.
It's my fall-back product. My go-to. The tried and true.
Why?
Because it sets my makeup to last throughout the day, it refreshes me around 3pm when I reapply, the vitamins and minerals are great for my skin, and it's certified organic so I could eat it and be fine 😉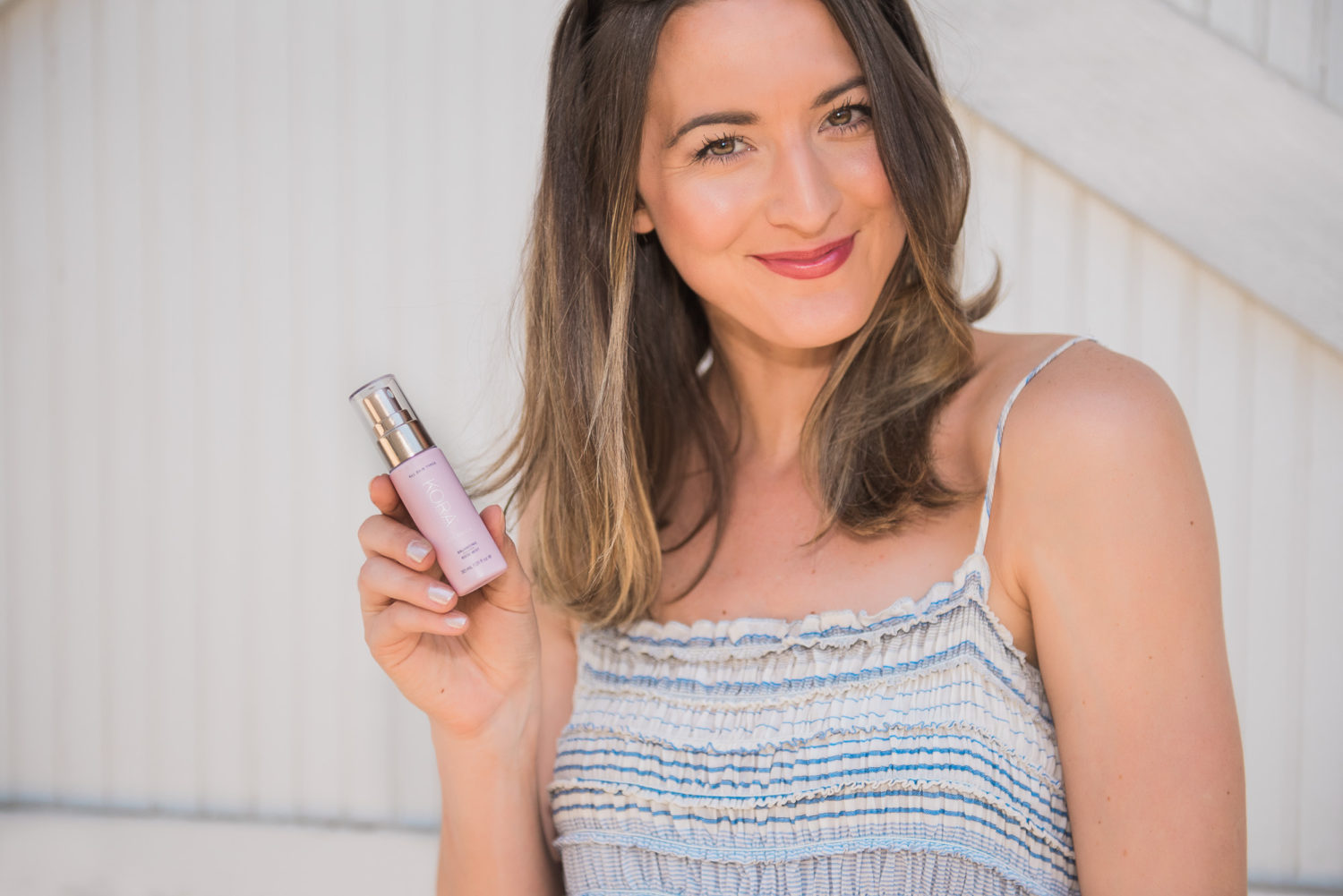 Above all, it works. I can physically see and feel the difference!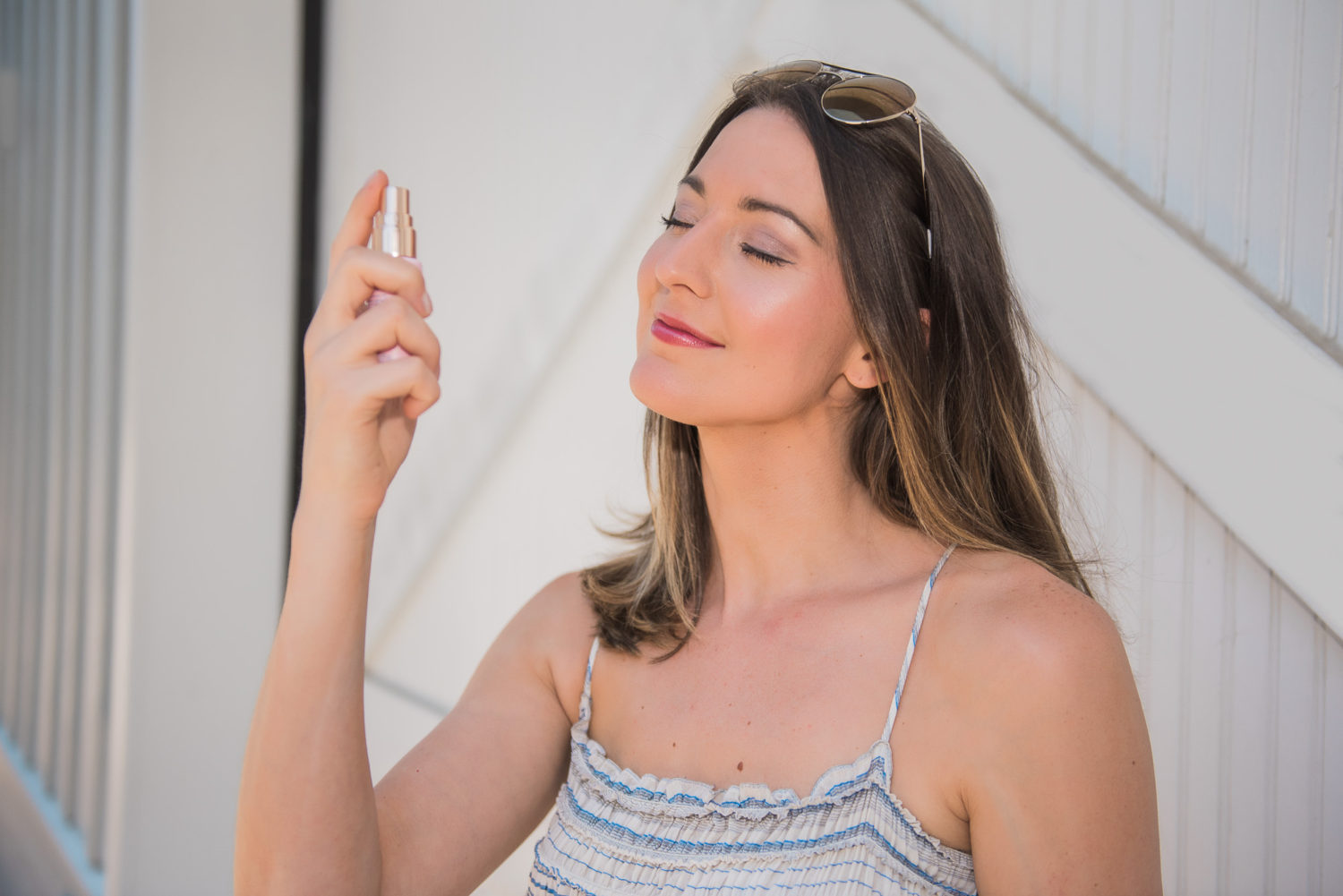 Click on the image below for specific details on how to use it:
Remember, intentionality is vital to healthy living so give yourself permission for self love!
In this post
 – I give you my exact schedule that keeps our family healthy in between the daily work grind. Love you guys! Have a great week!