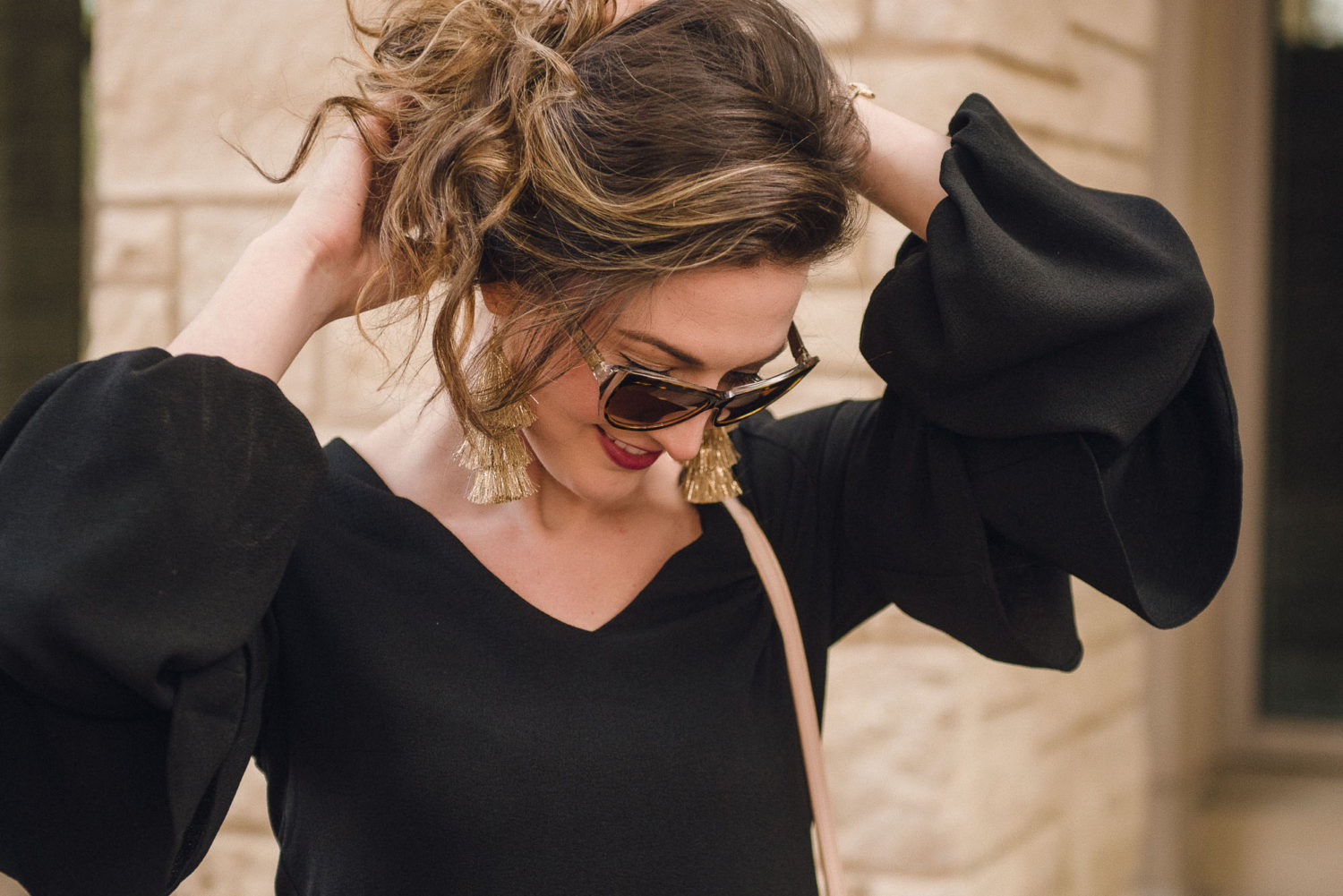 What to wear to church for Good Friday, you ask?
Great question!
I found this gem a few weeks ago and think it's a fun version of the classic little black dress. Plus it's comfy! 🙂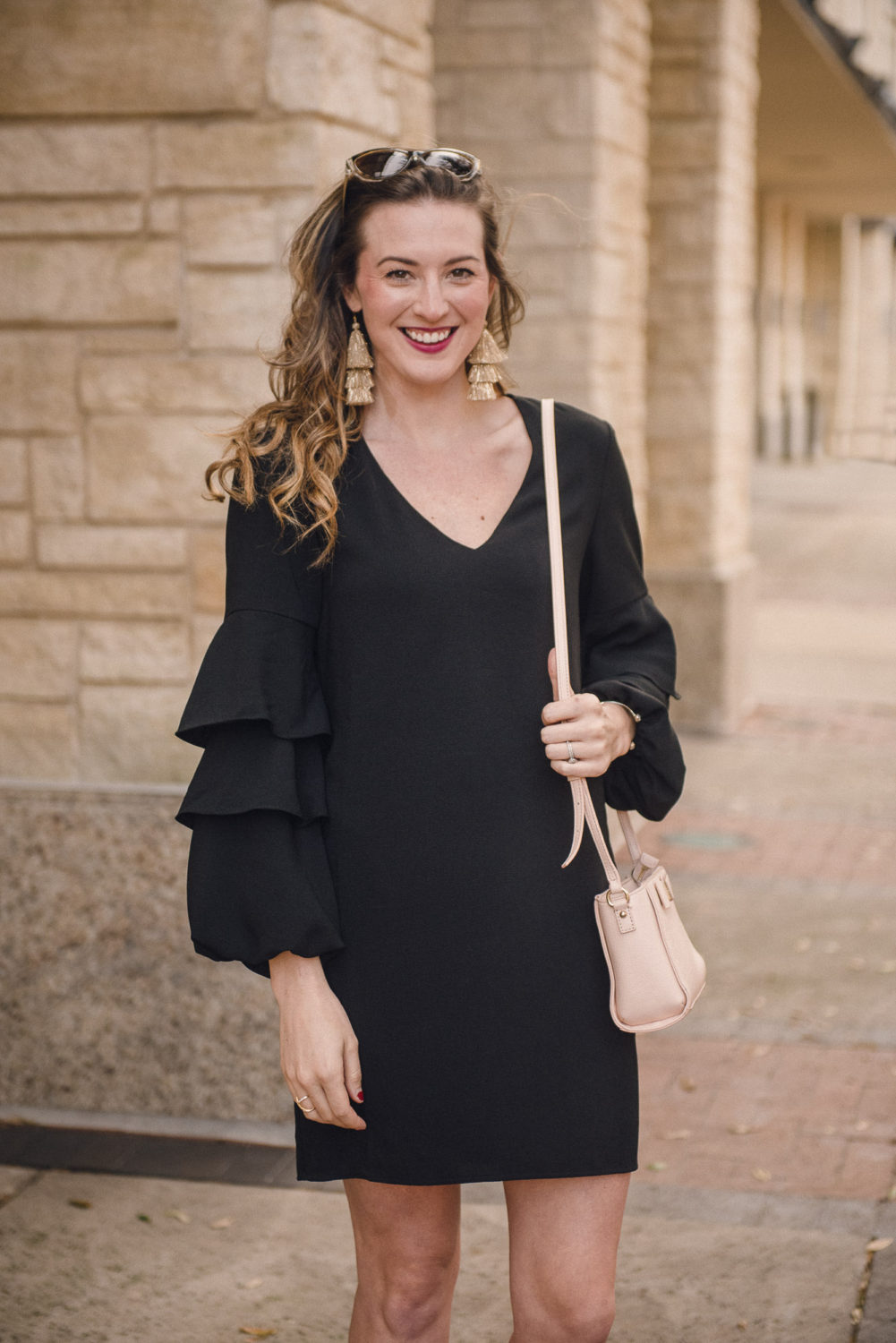 Let me preface by saying I go to a very laid back church. There's no dress code and zero expectations are put on how any of us should dress or look.
I typically wear a maxi dress or jeans and heels – but I've worn these overalls before and I didn't get kicked out – so truly anything goes! 😉
If you attend church that requires formal attire (or allows casual attire) this dress is perfect for either. I can't get enough of these feminine bell sleeves.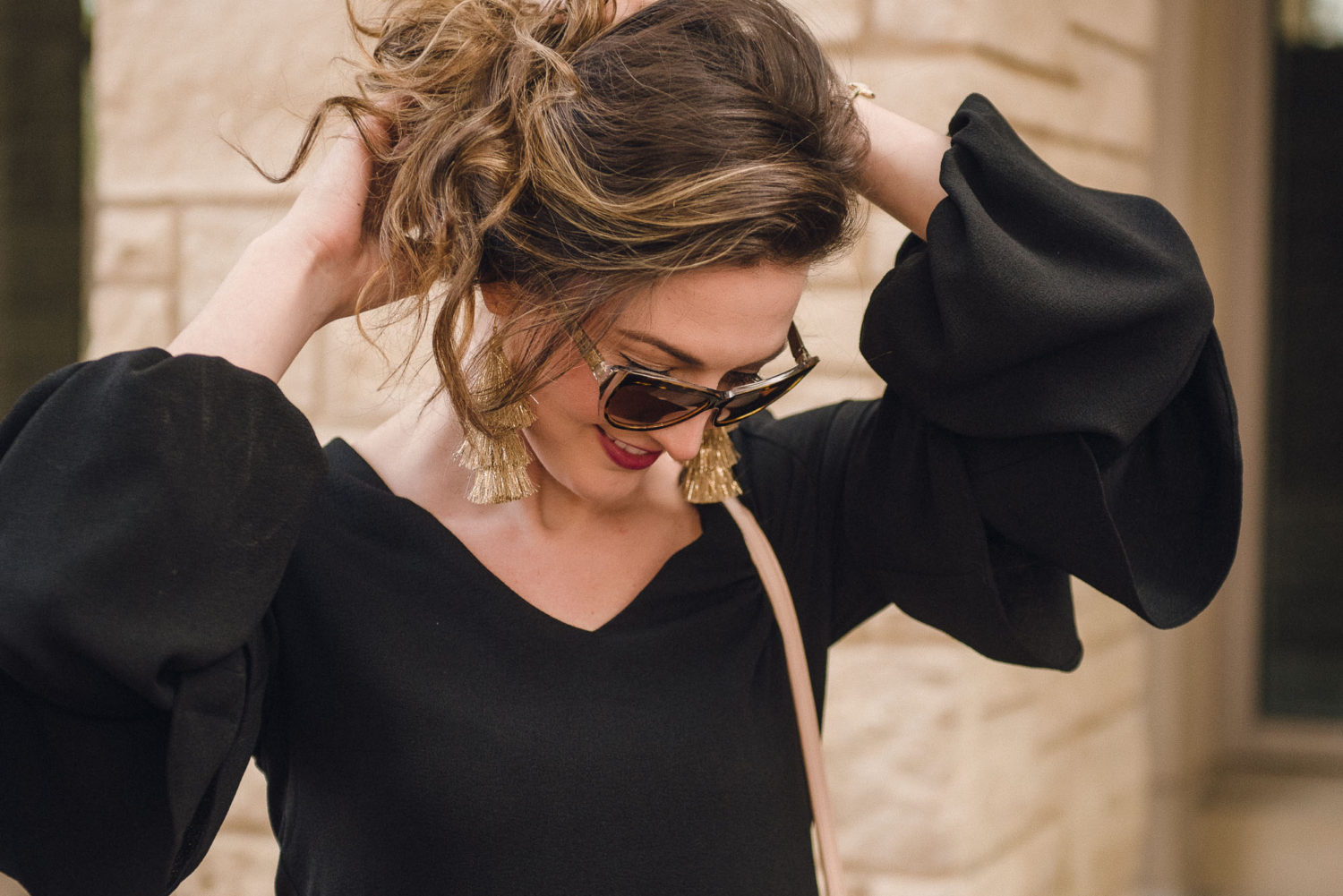 Shop My Post:
Reasons Why I Love This Dress:
Length is appropriate (even while wearing heels).
Quality is great so it's not see-through.
Not too heavy.
Leaves plenty of room to breathe in (or eat a big lunch)!
Doesn't show wrinkles when I stand up after a long event.
Goes with any accessories.
Works for a lunch, wedding, funeral, date outfit, etc.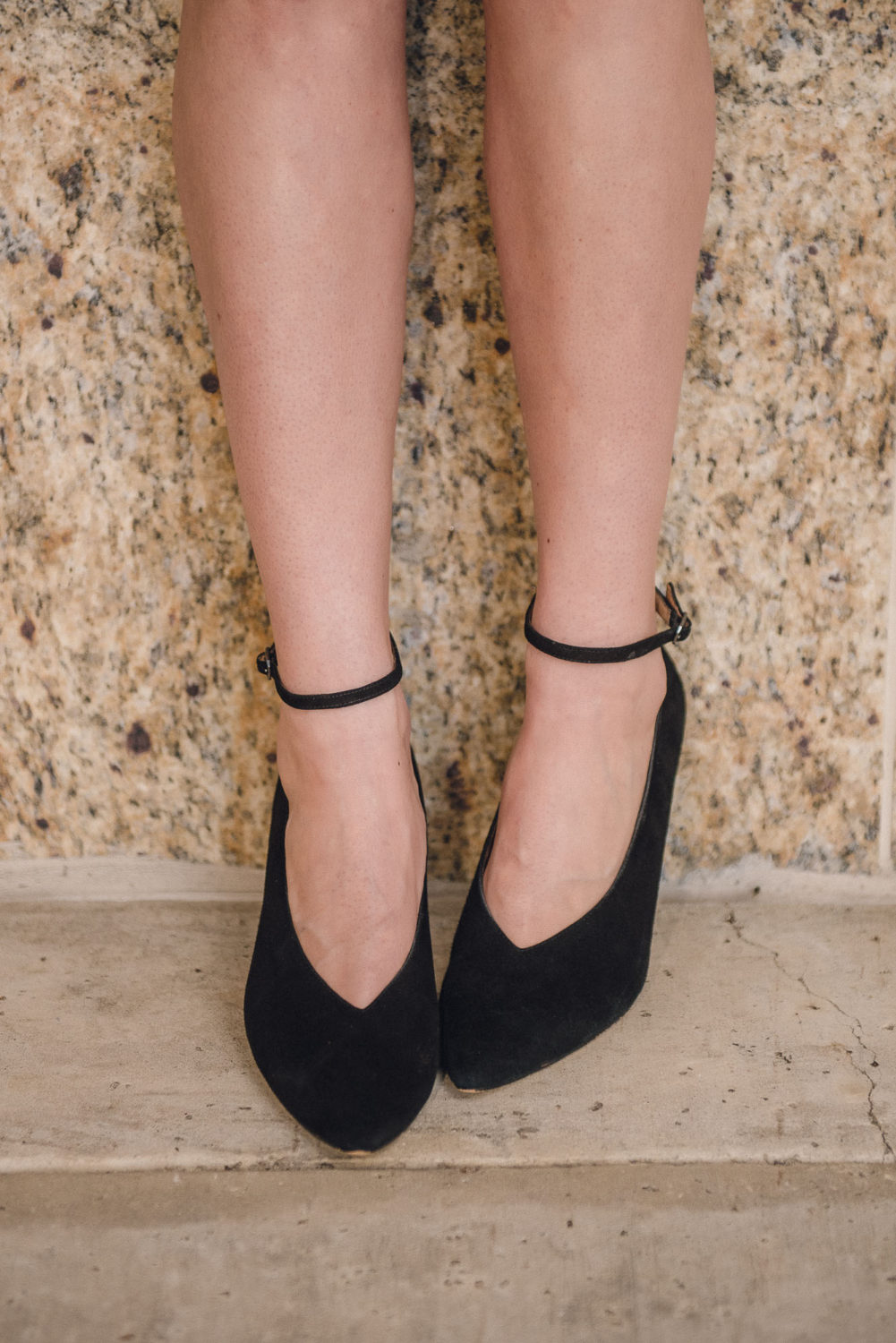 Black for Good Friday is always a great choice, because it's representative of Christ's death on the cross.
Black is worn out of honor and reverence, just like at a typical funeral. I want to reflect on the details I've studied over the years about the death of Jesus and mourn properly.
But I also incorporate a fun accessory like my gold tassel earrings, because I can't help but celebrate at the thought of His resurrection!
I'm pretty sure I'll be attending a different church with my in-laws this year, but I haven't decided yet! It's still two weeks away…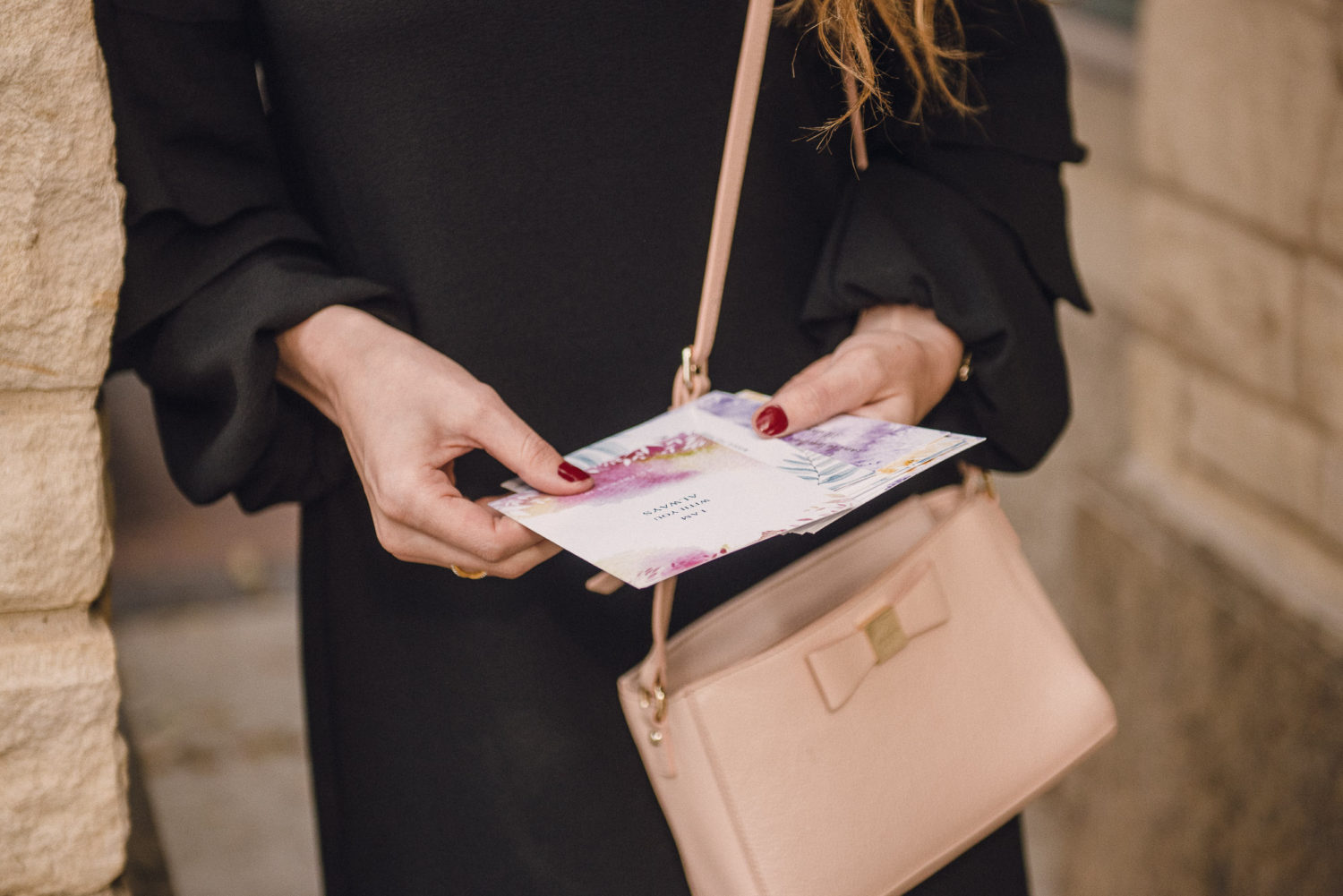 These little cards came in this month's Faithbox and I thought they were really pretty for spring, and appropriate for this occasion.
I will definitely place the pink one inside of a frame in my office, and will give away the rest to friends and family!
You can buy the entire deck of cards for only $5 here.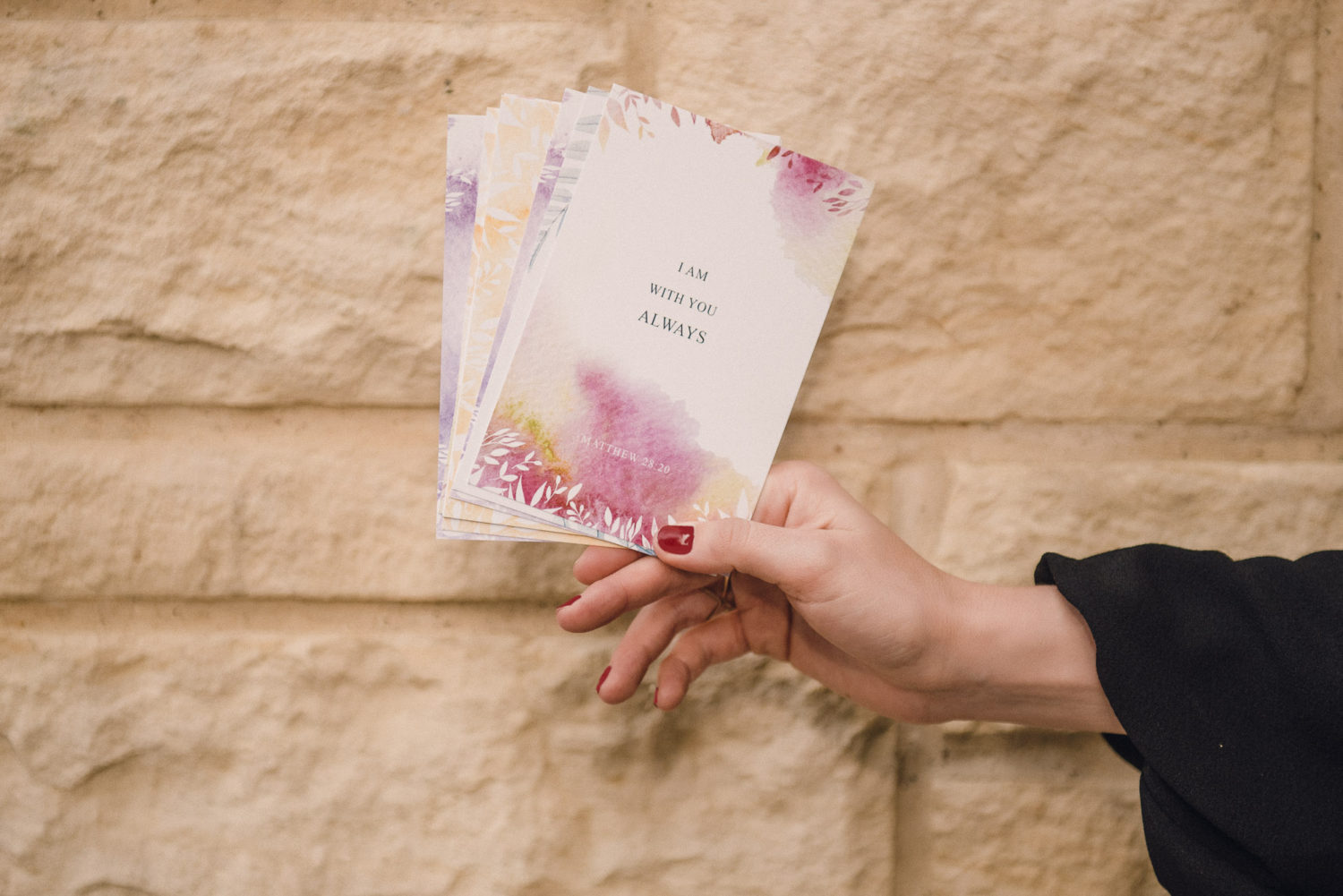 photography: Bryan Grayson
Shop My Picks – What To Wear To Church For Good Friday:
How do you celebrate Good Friday? What do you wear to church? Do you podcast from home and play worship music? Do you meet up with your extended family and go to church together?