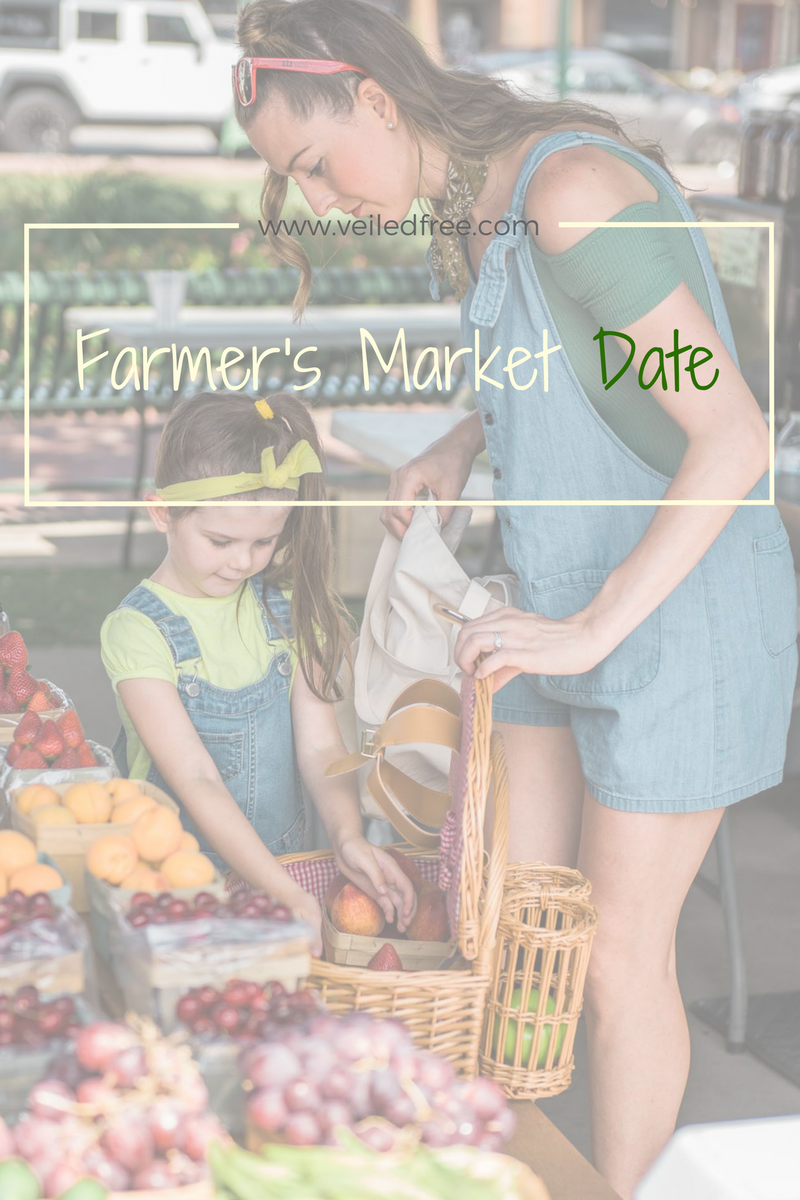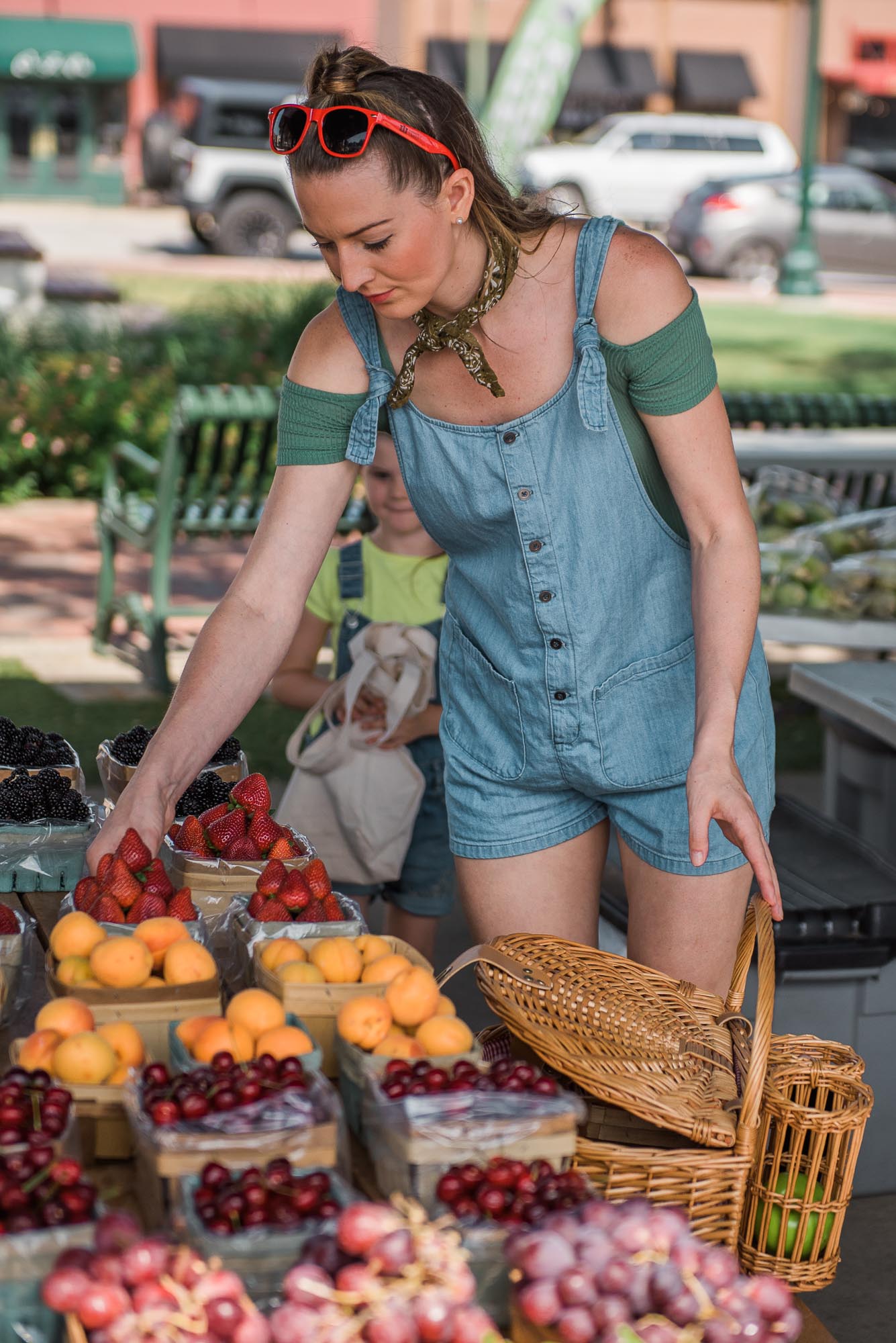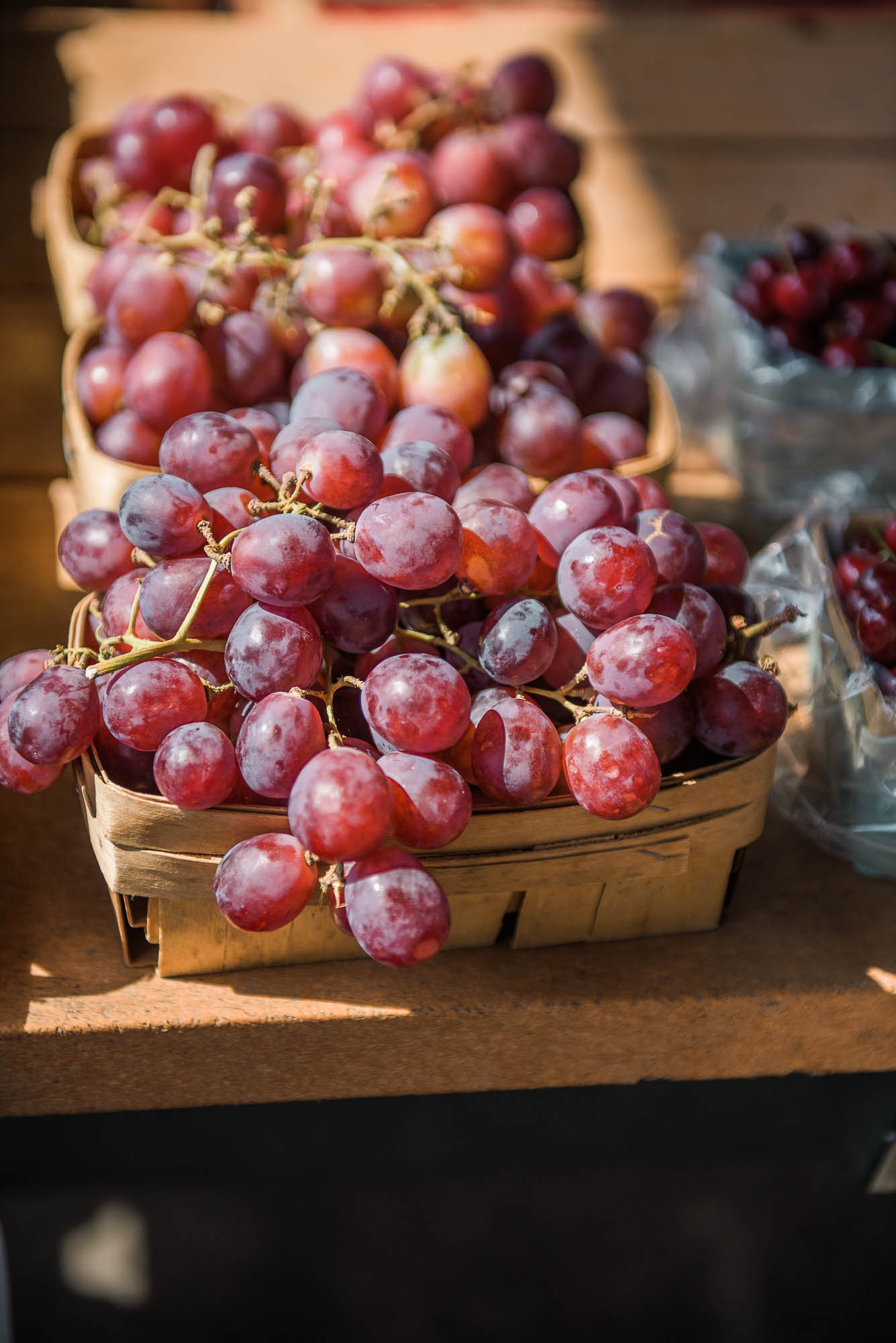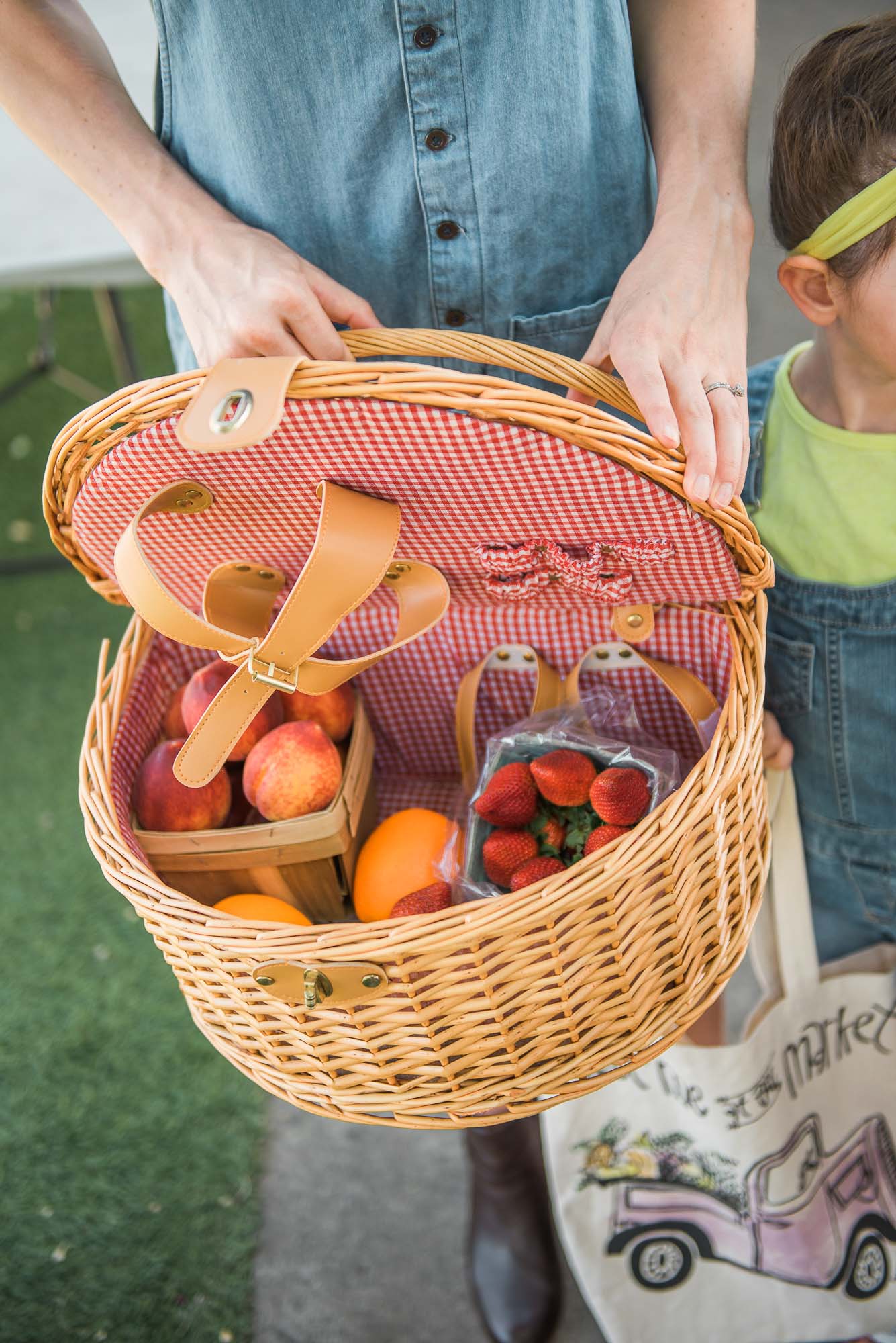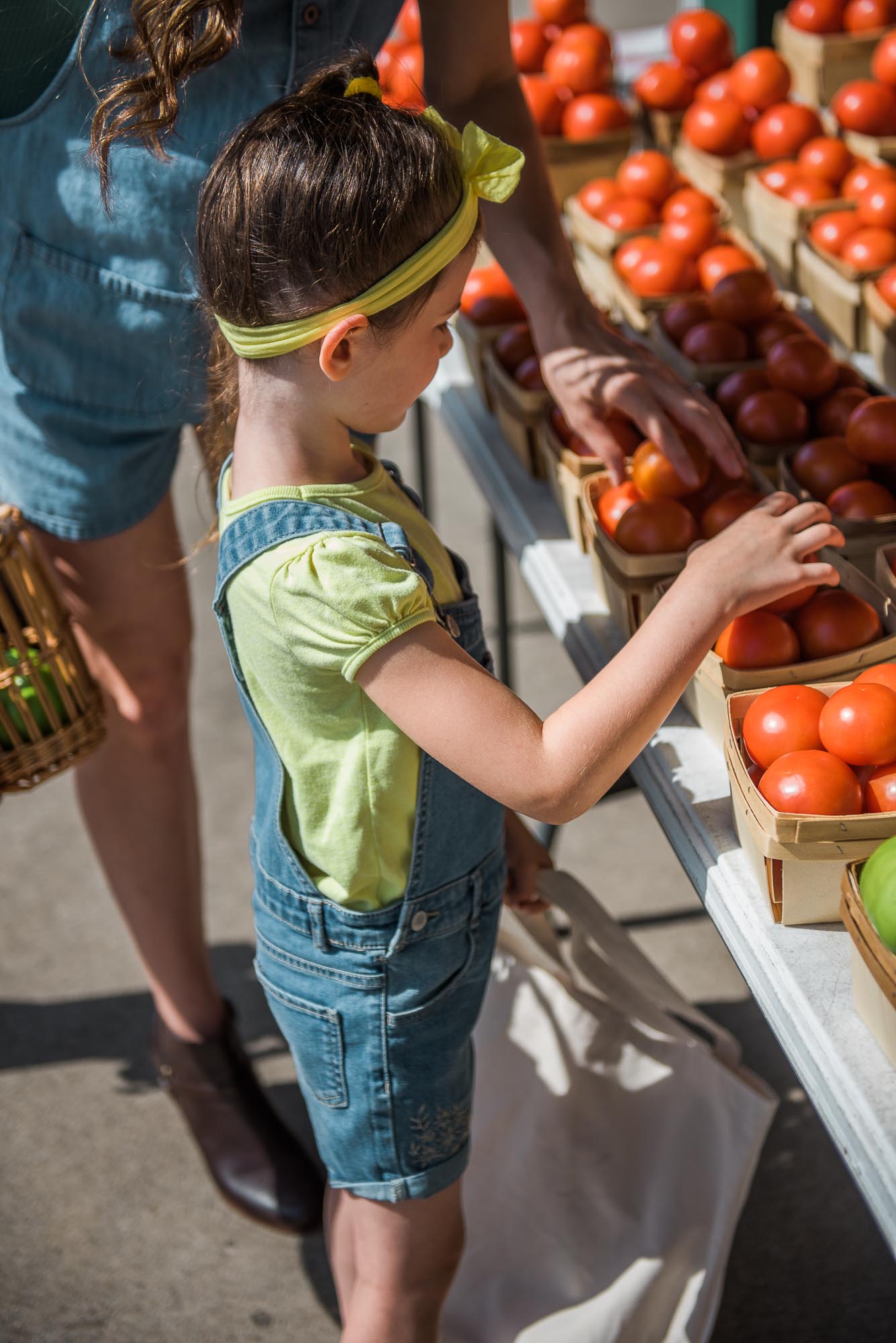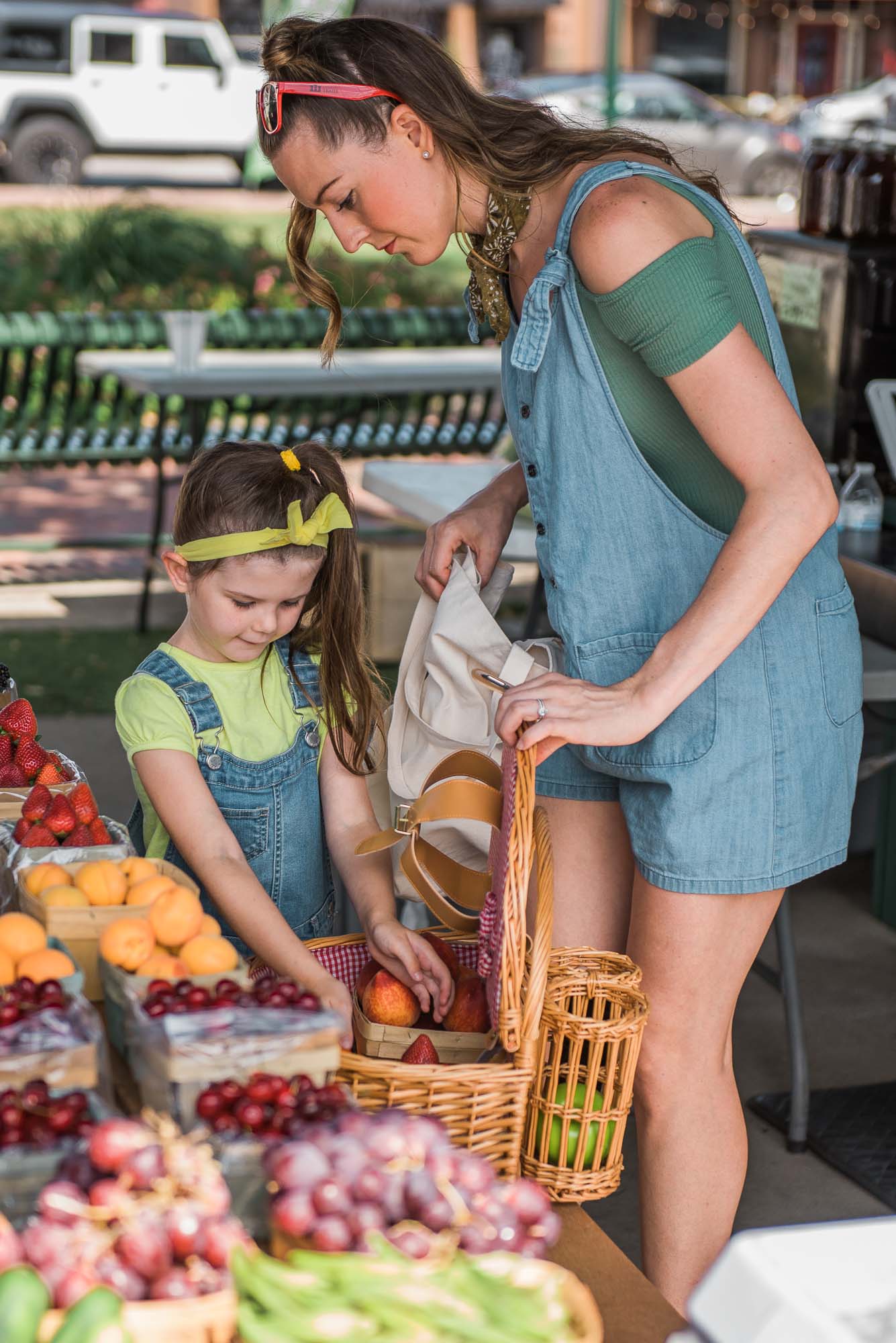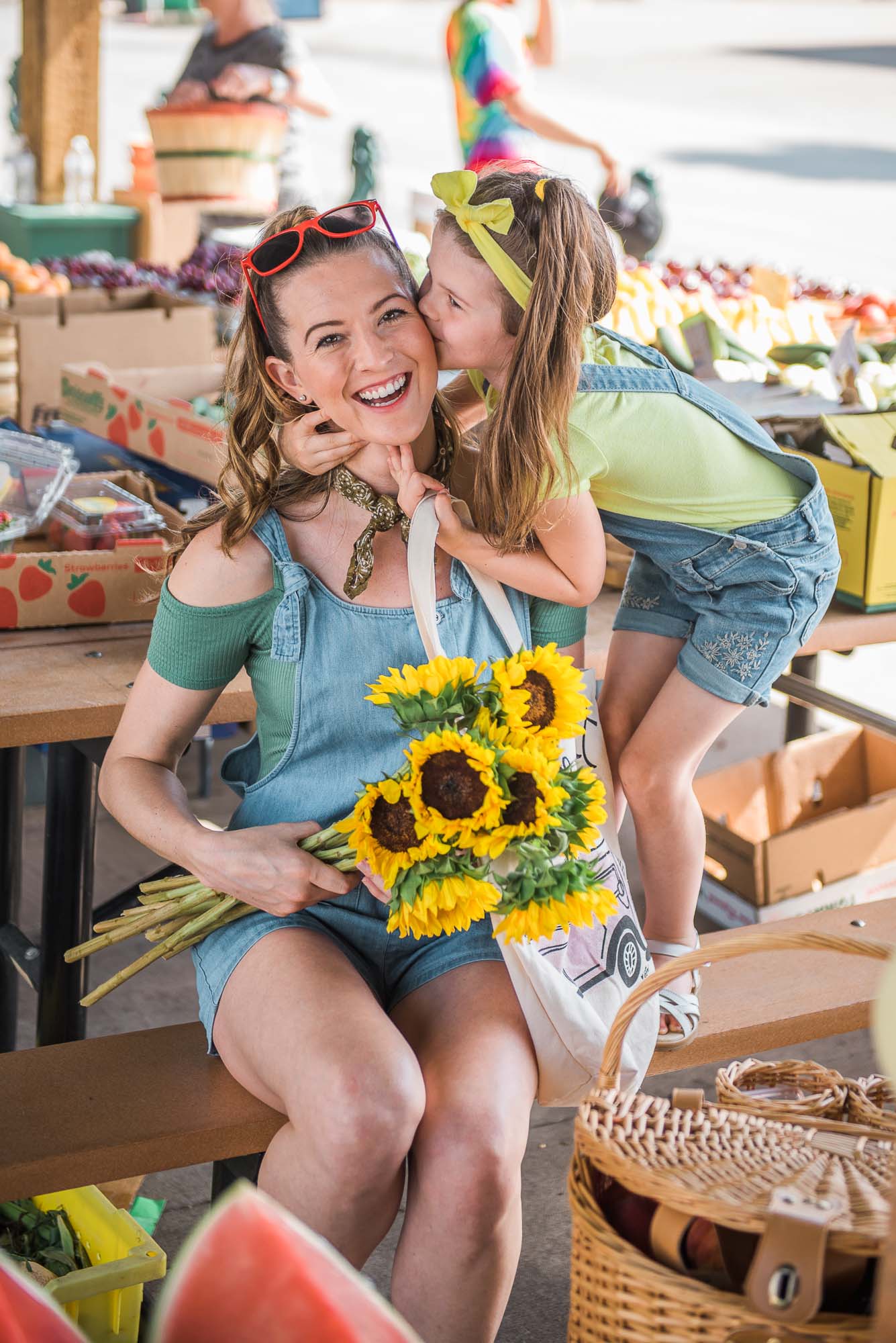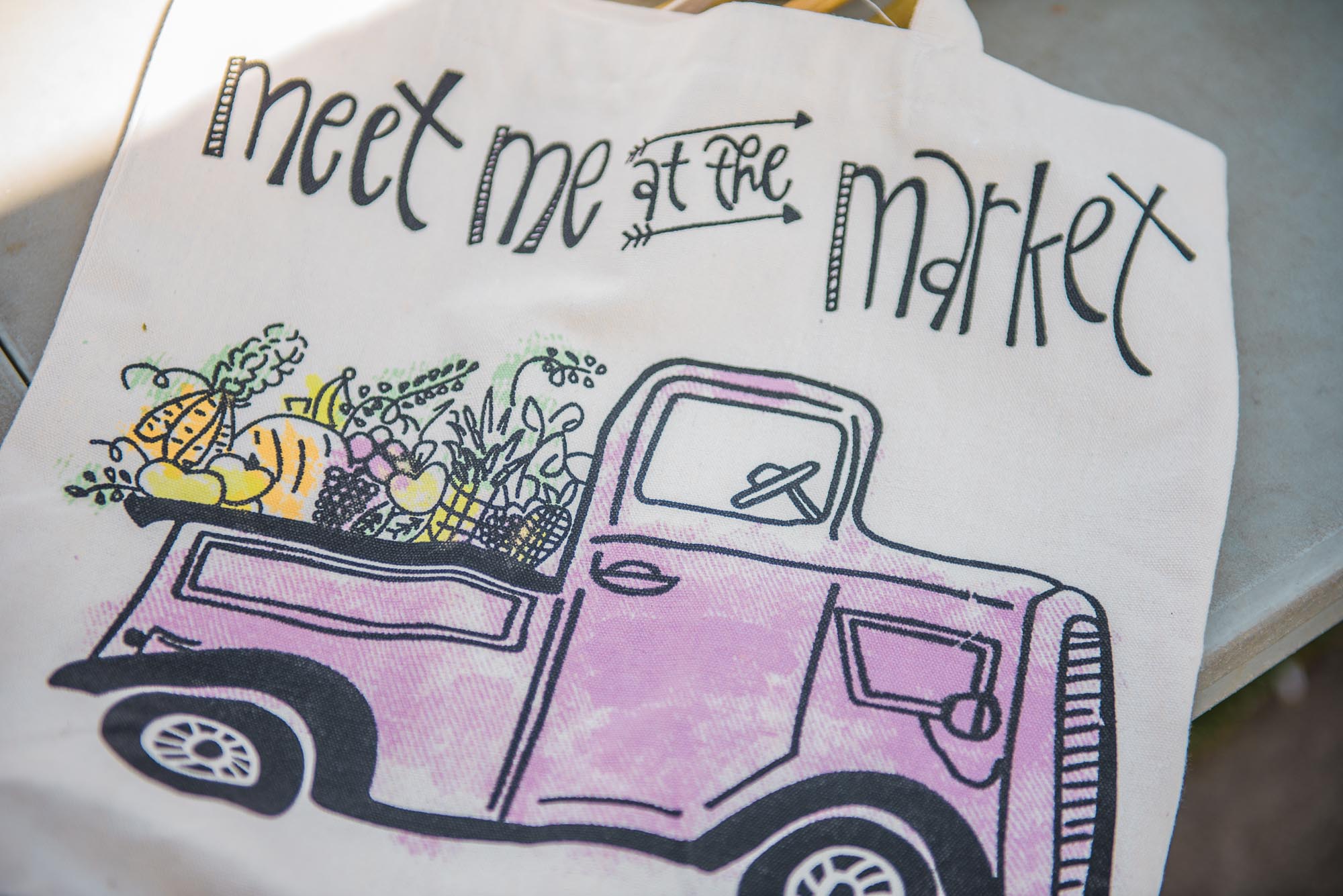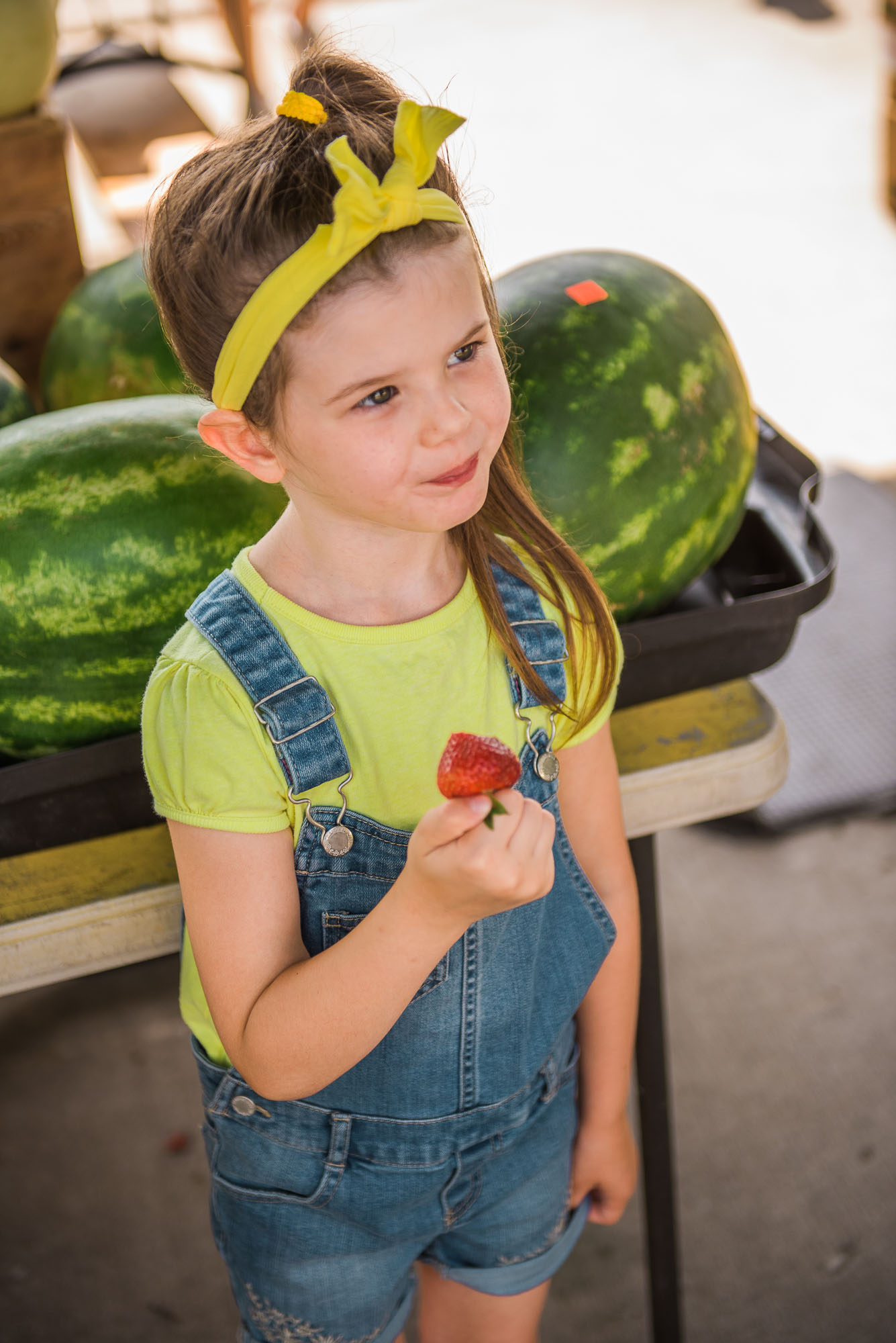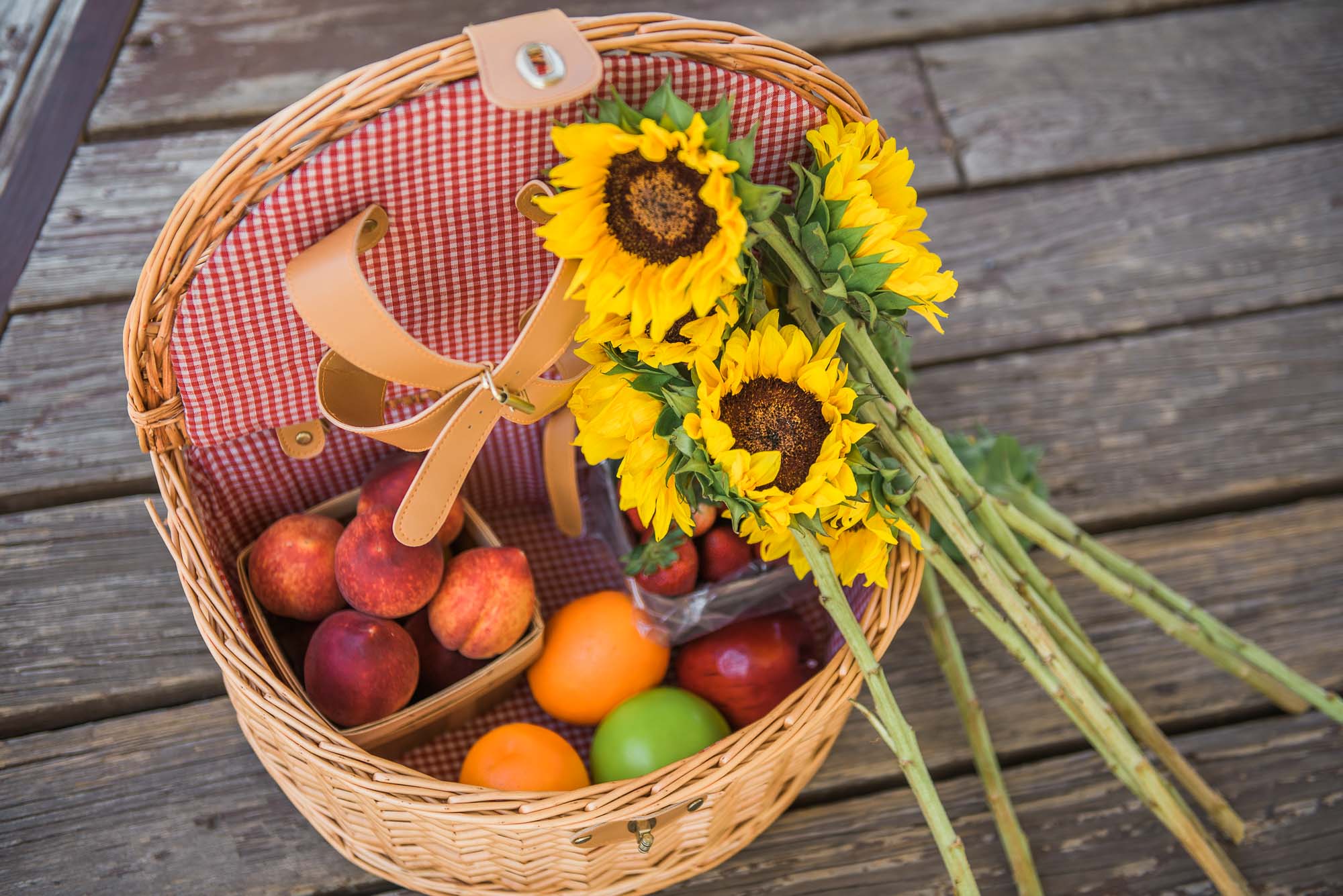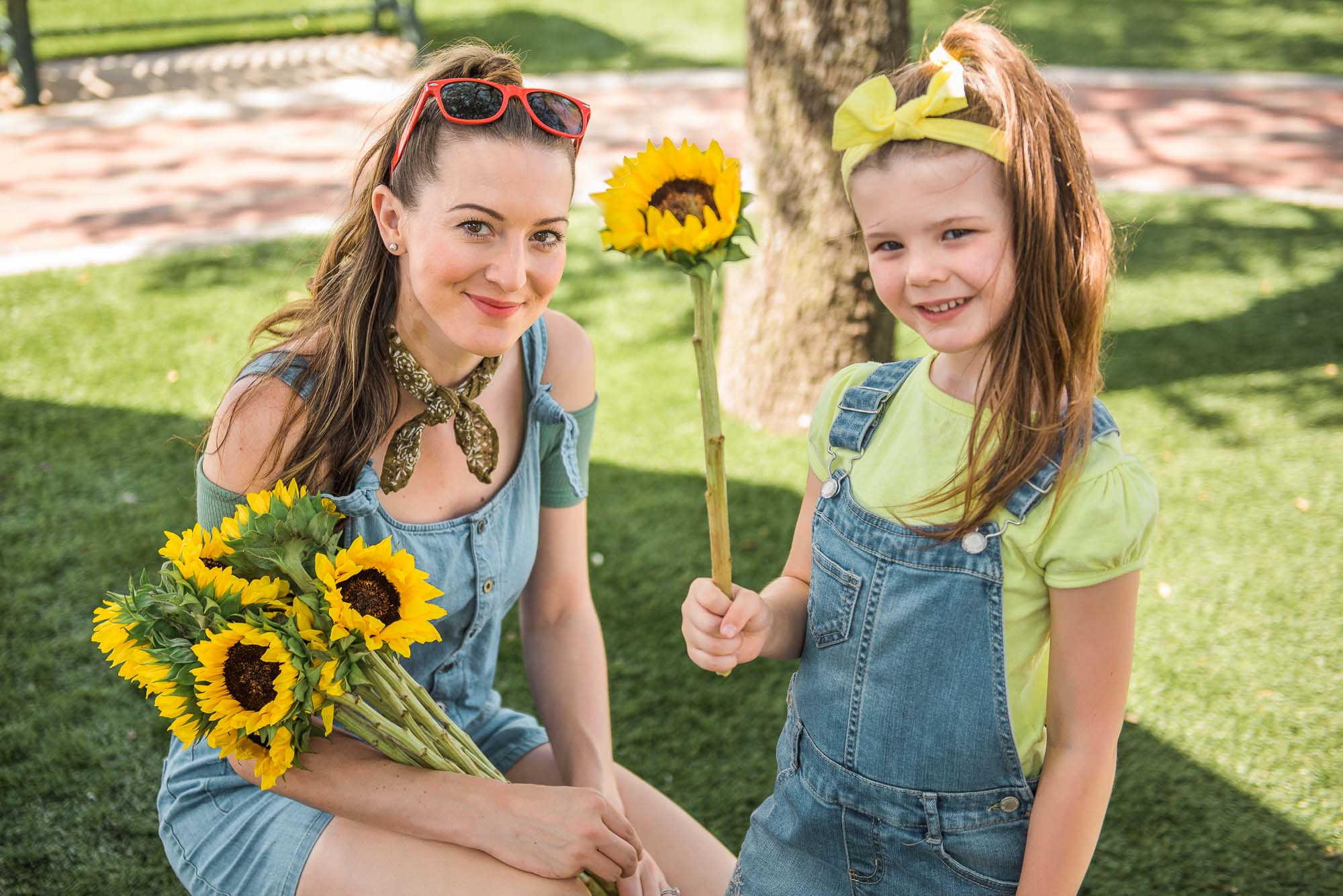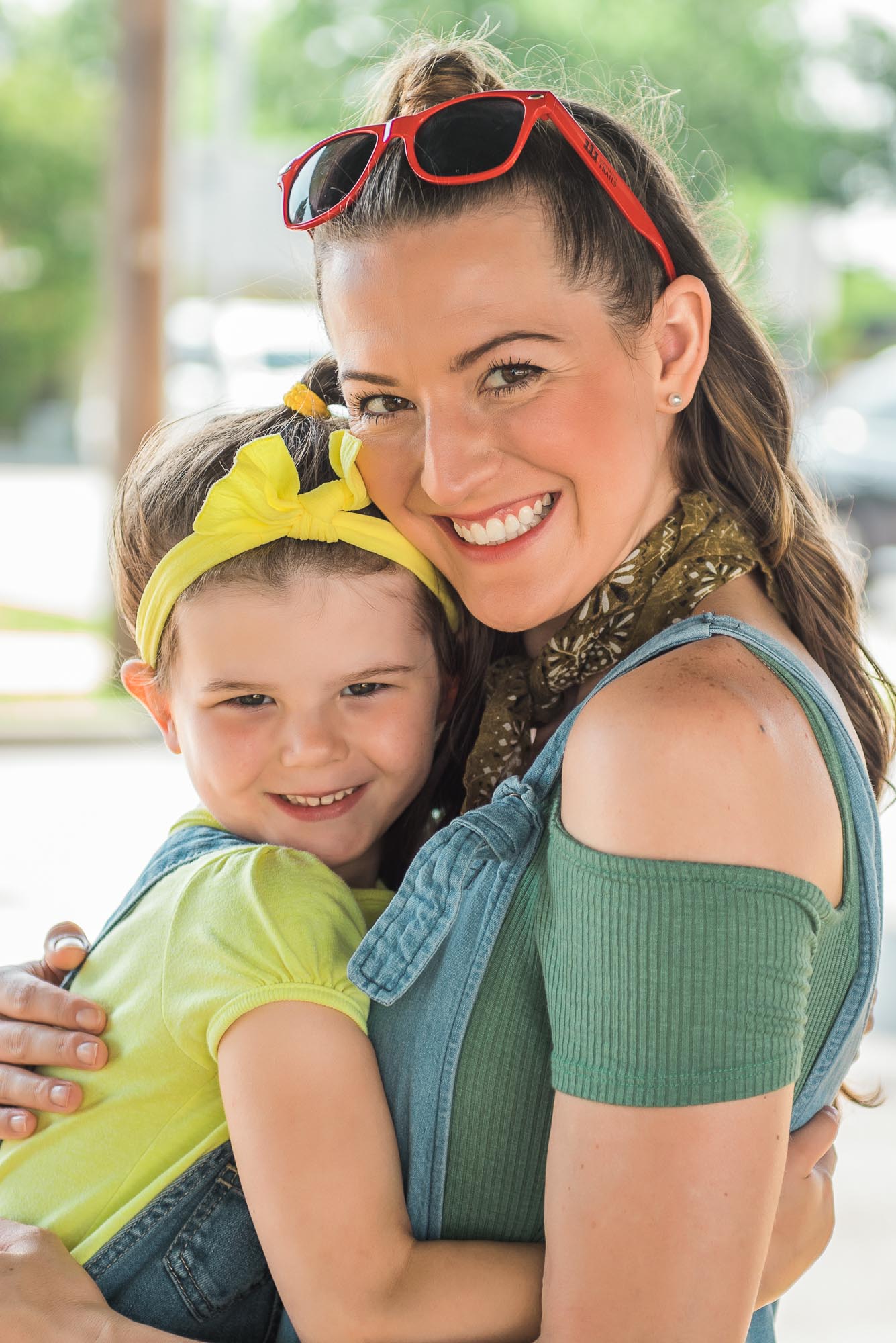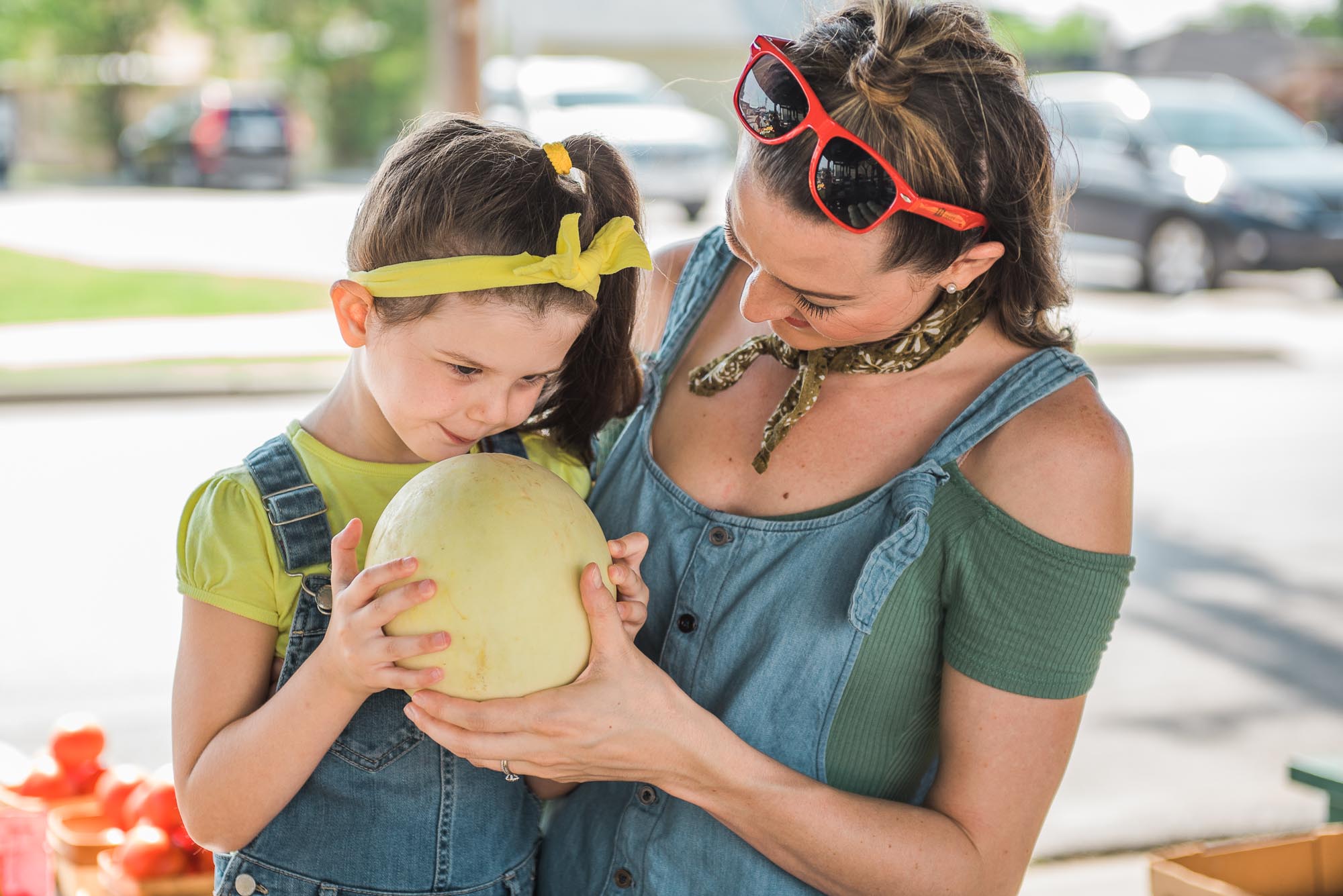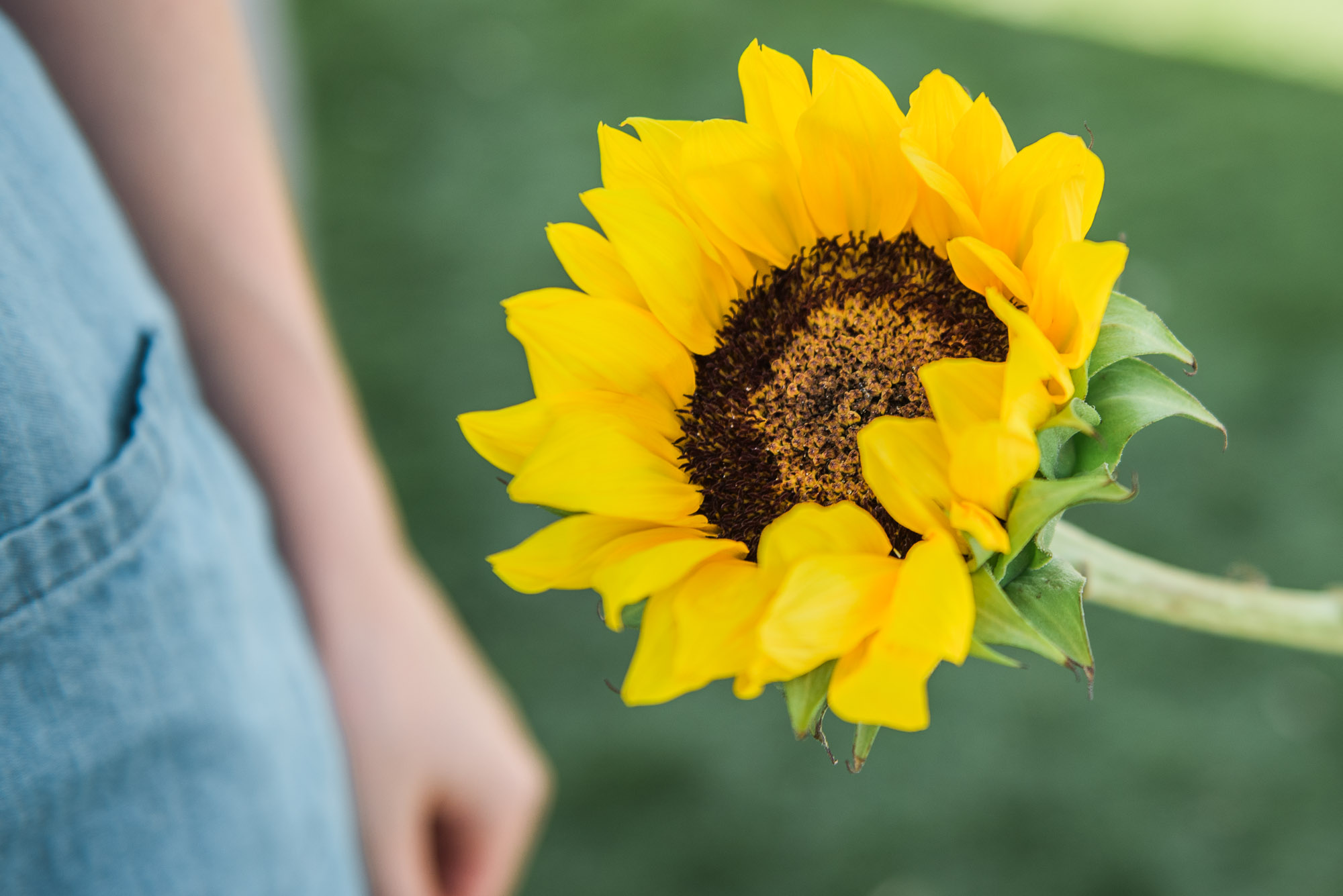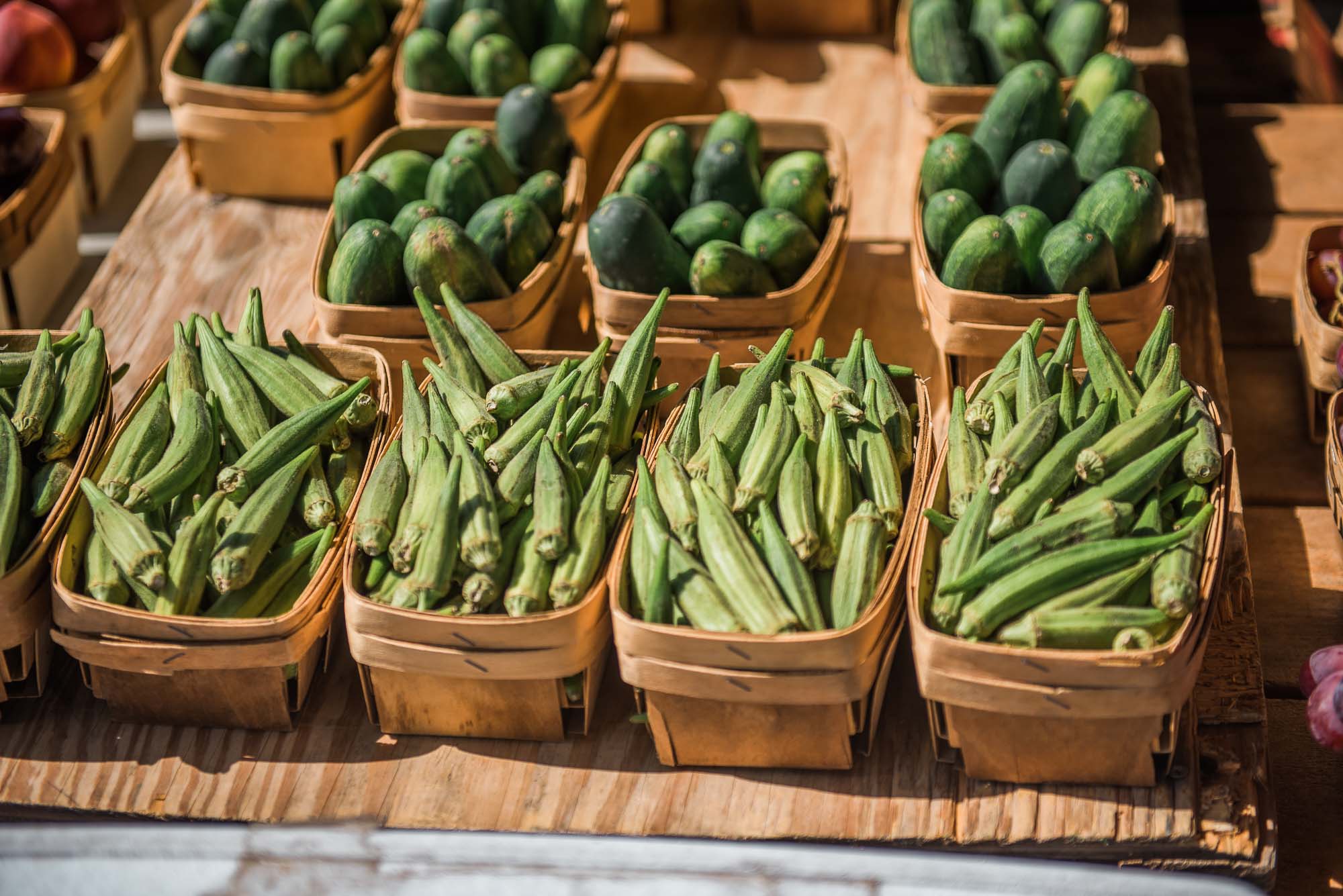 photography: Bryan Grayson
Farmer's markets are one of my favorite ways to begin the spring and summer months.
There's nothing better than local, organic, ready-to-eat fruit  and fresh air to kick off my weekend.
We usually stick to the farmer's market in downtown Dallas, but we like to try little markets from time to time to see what's local to that city. This market had the cutest gazebo which made for a great picnic spot after all of that hard work! 😉
Audri calls these trips "mommy/daughter dates" and actually looks forward to grocery shopping with me!
If your child dreads the grocery store – or you're simply looking for markets near you – here's an updated directory:
https://www.ams.usda.gov/local-food-directories/farmersmarkets
Fun products to take on a farmer's market date are below – just click on the picture and it will take you to more information:
Also…..a stranger tried to buy my sunflowers to give to his wife as a gift haha! I offered them for free, but he absolutely refused. Soooooo random!