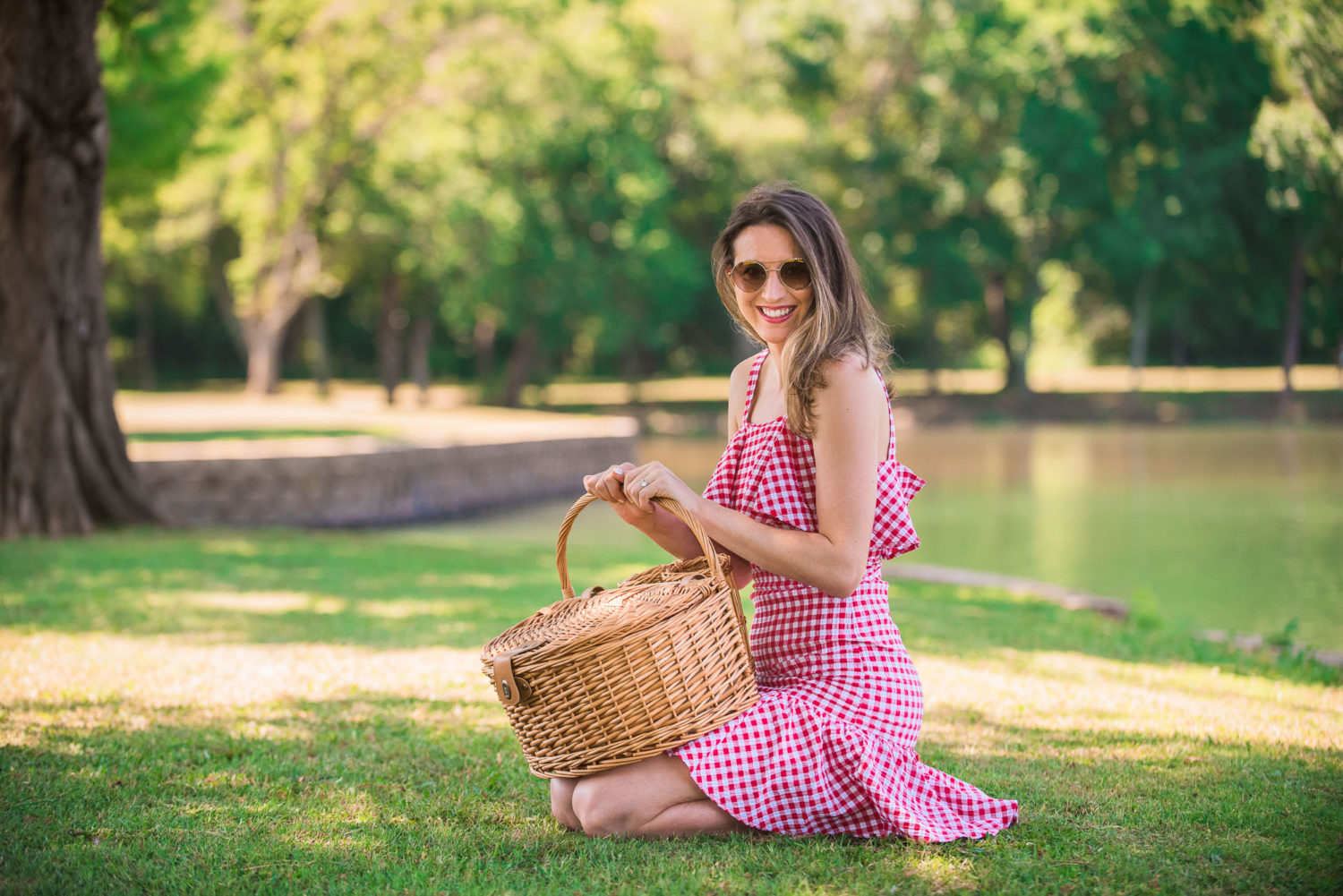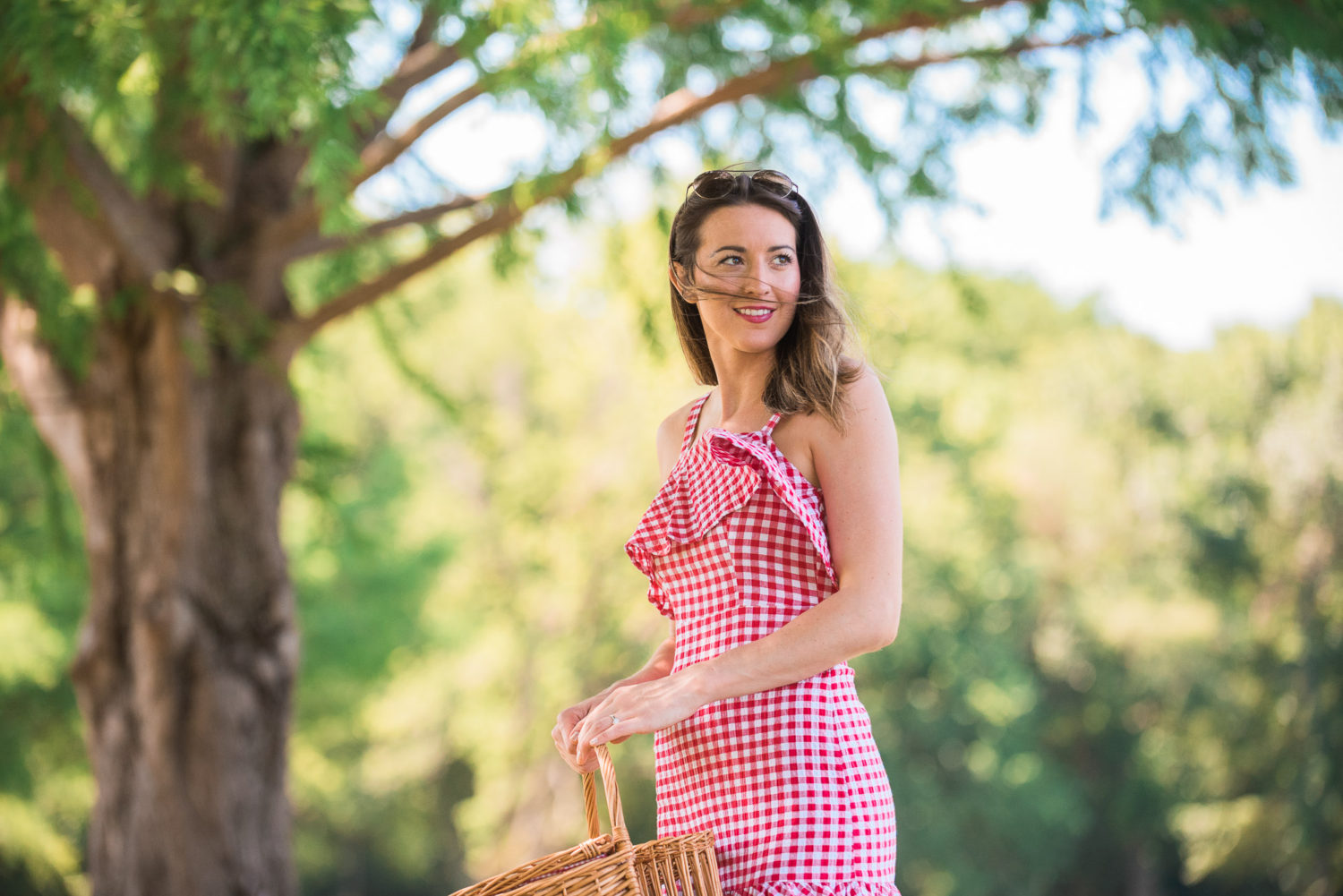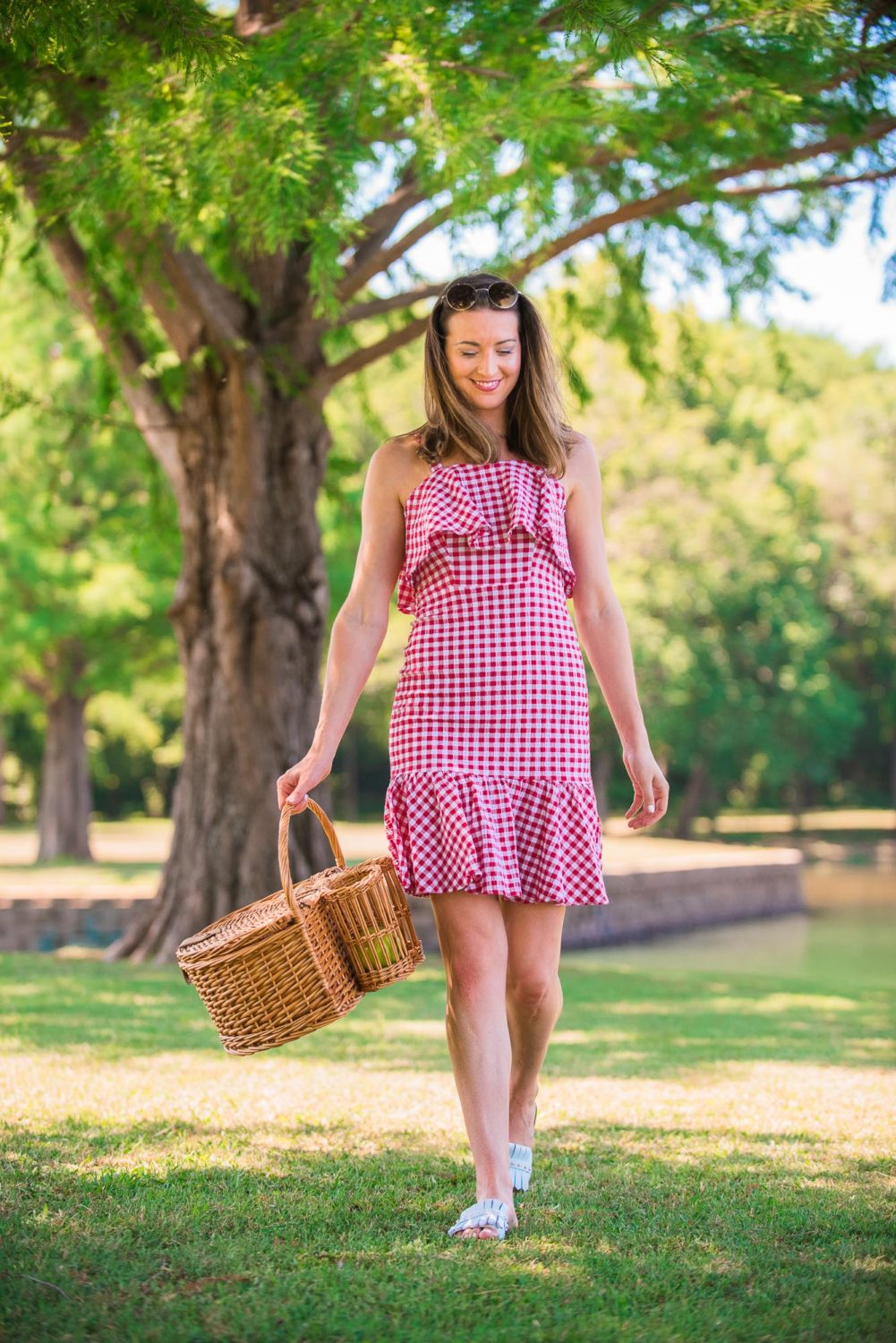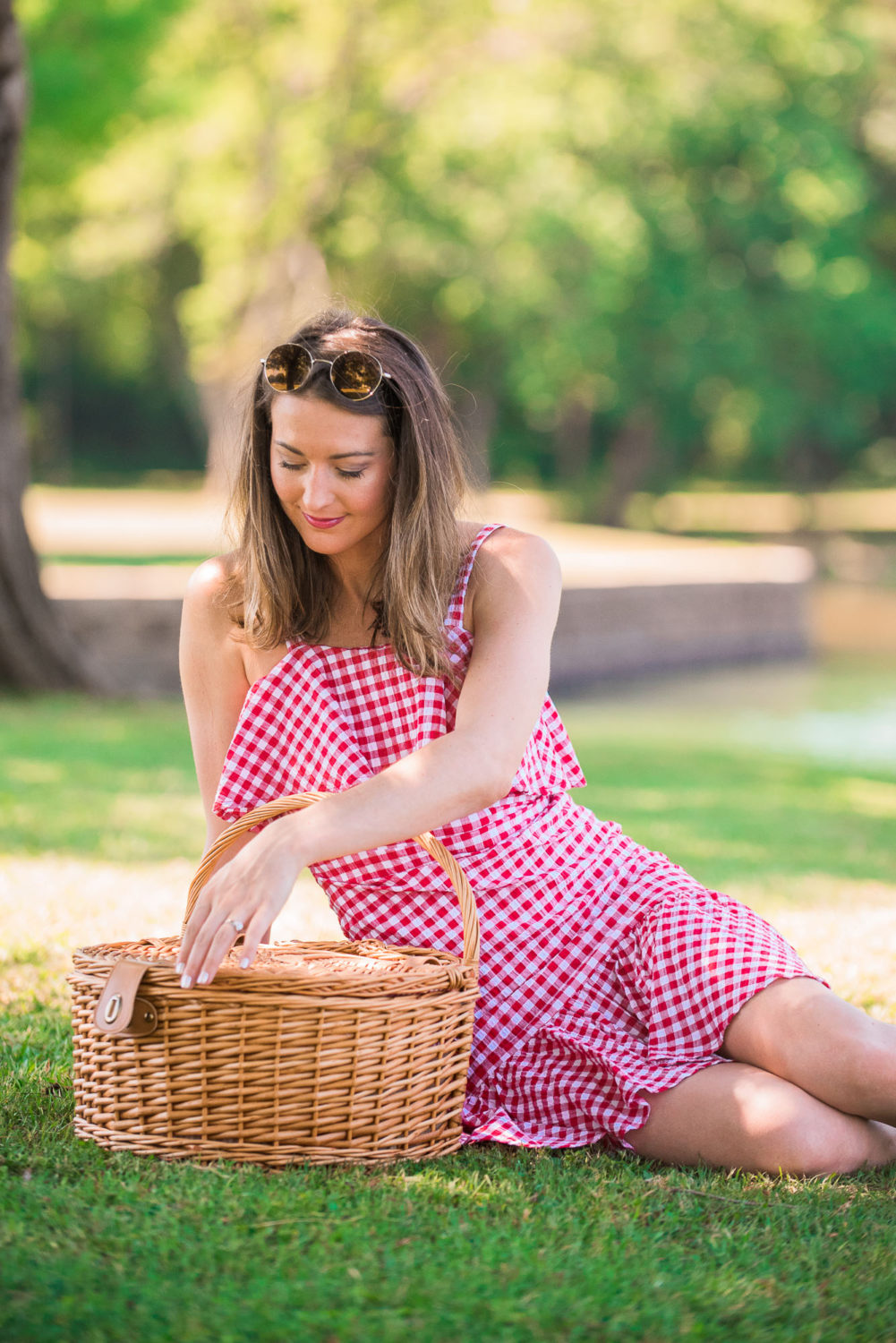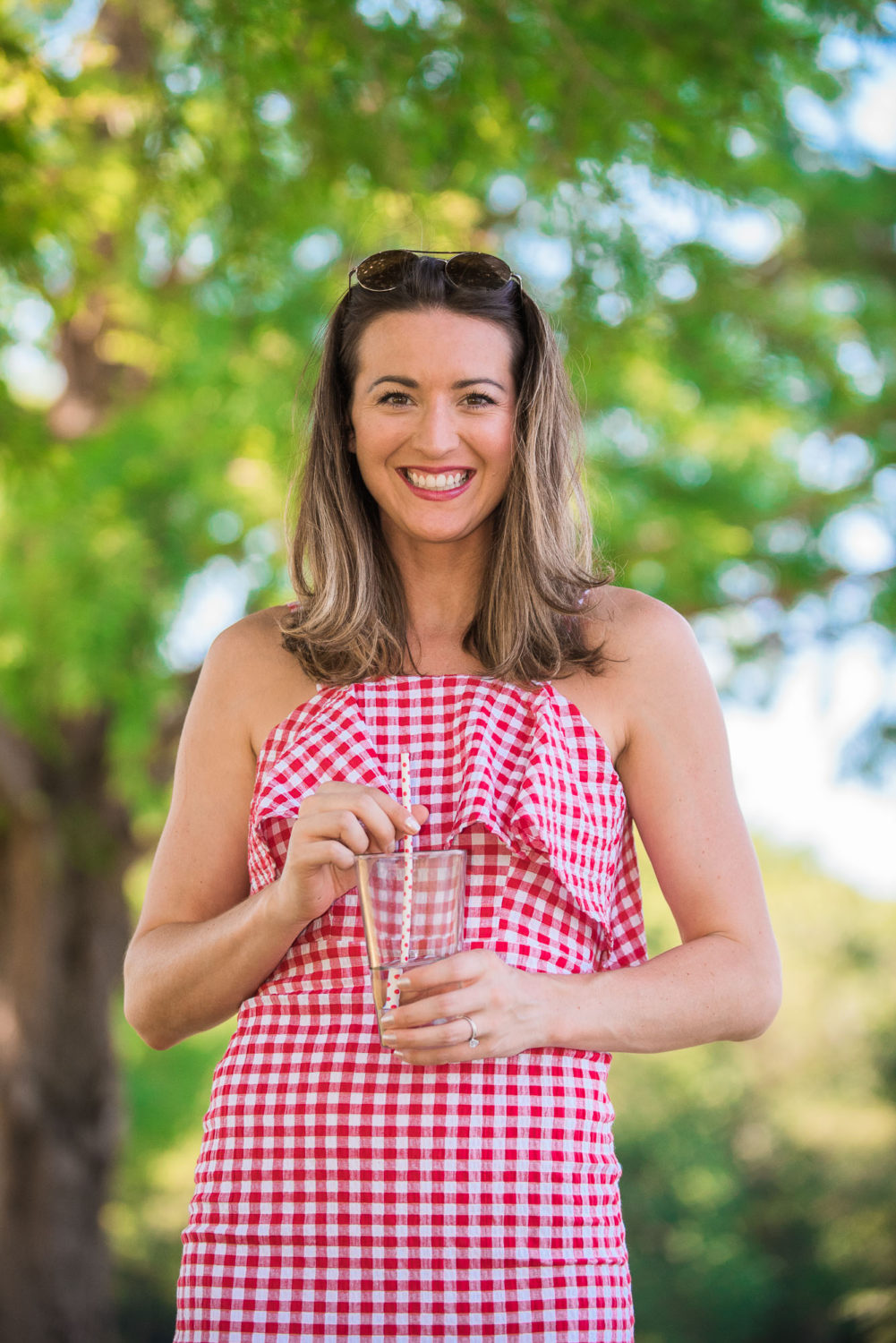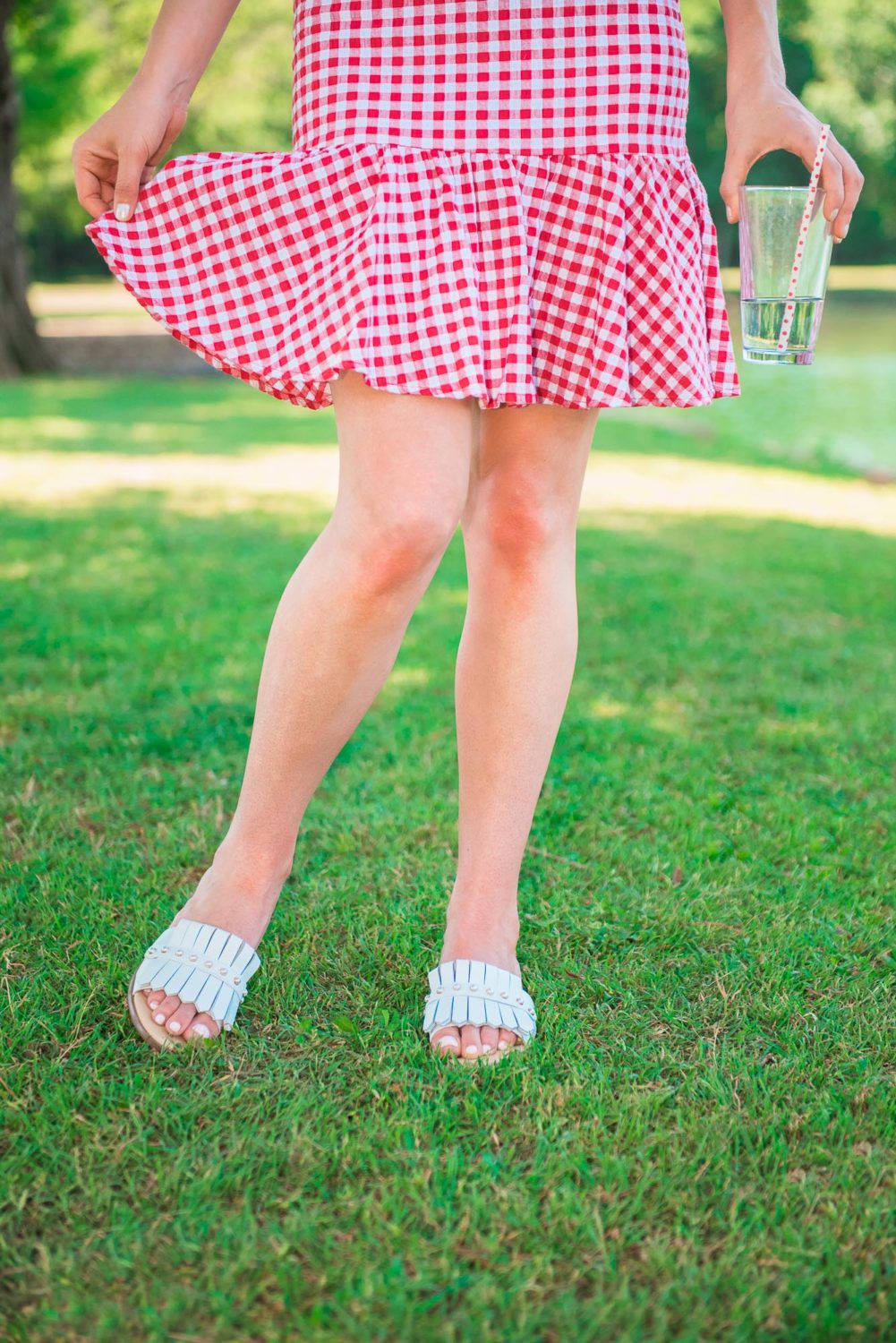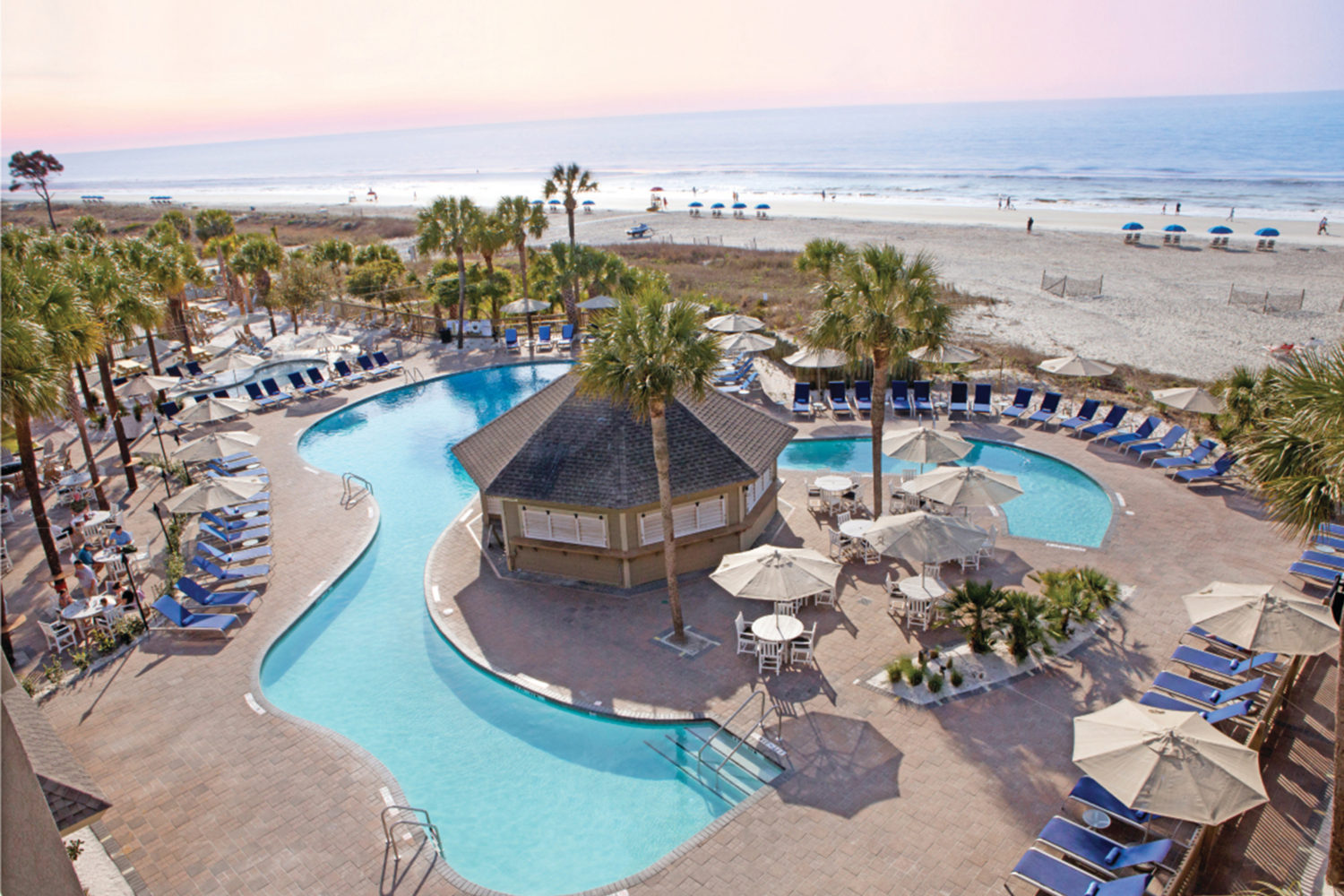 Memorial Day is a time to honor our veterans.
…..and it also happens to be my wedding anniversary. 
Before Paul and I got married, we would spend Memorial Day at a local event listening to good music, and end the afternoon by relaxing together on a picnic somewhere off of the beaten path. We would pack a blanket, food from Eatzi's, these biodegradable utensils, and two crafted root-beers. I always wore something red, white, and this year is no exception. I'm going with a red gingham ruffled dress and pearl embellished sandals. I couldn't find my exact dress to link, but I gathered my favorites from around the web and included them below for you. Click on any of the images at the bottom of this post for sizing and pricing info.
This year we will be picnicking on the beach in South Carolina for Memorial Day/ our wedding anniversary, and I couldn't be more excited!
We will be staying at the Beach House in Hilton Head and have high hopes about our time there. I research quite a bit before I book a hotel, and this resort has been placed among the "Best Top Ten Places To Stay In The South" by the Traveler Readers' Choice Awards. Hopefully it lives up to the hype and the trip advisor reviews.
Paul and I are planning on running a 5k the morning of Memorial Day, and relaxing on the beach the rest of the day!
You may also like