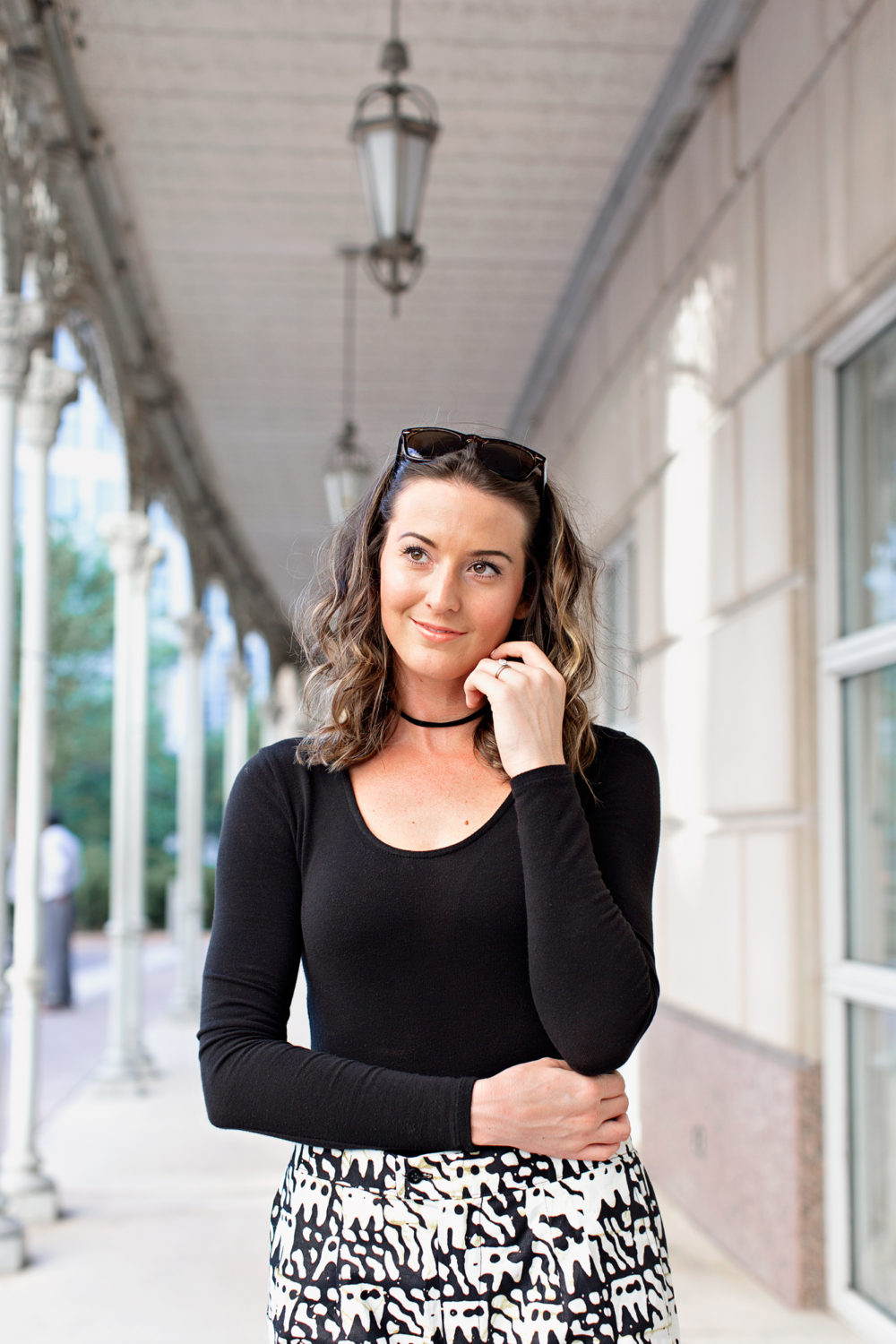 I found the coolest pair of cropped, wide-leg trousers and had to tell you all about it.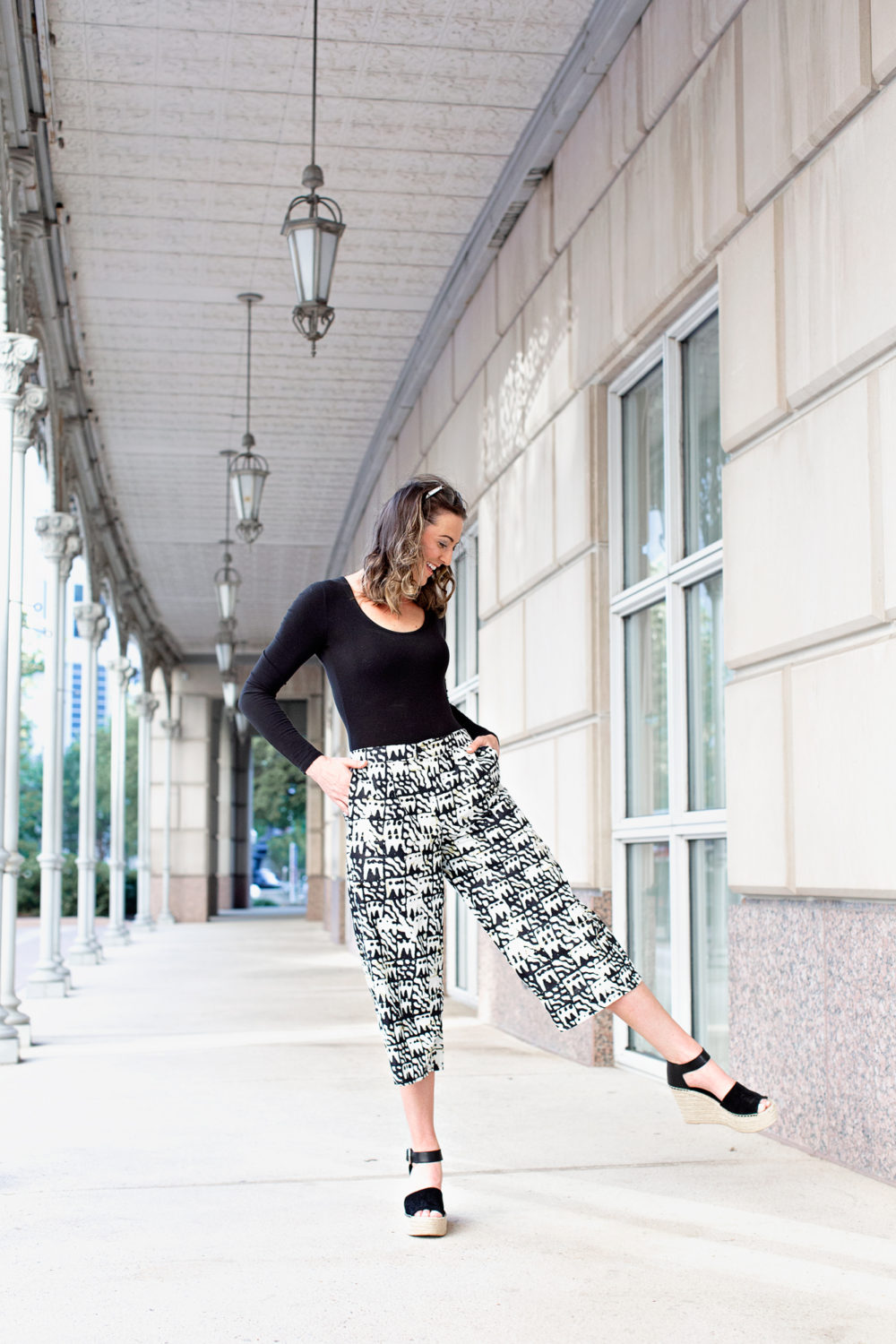 Since receiving these, I've worn them three times (once with an off-the-shoulder sweater, once with a white bodysuit, and once with my blackbody suit as pictured).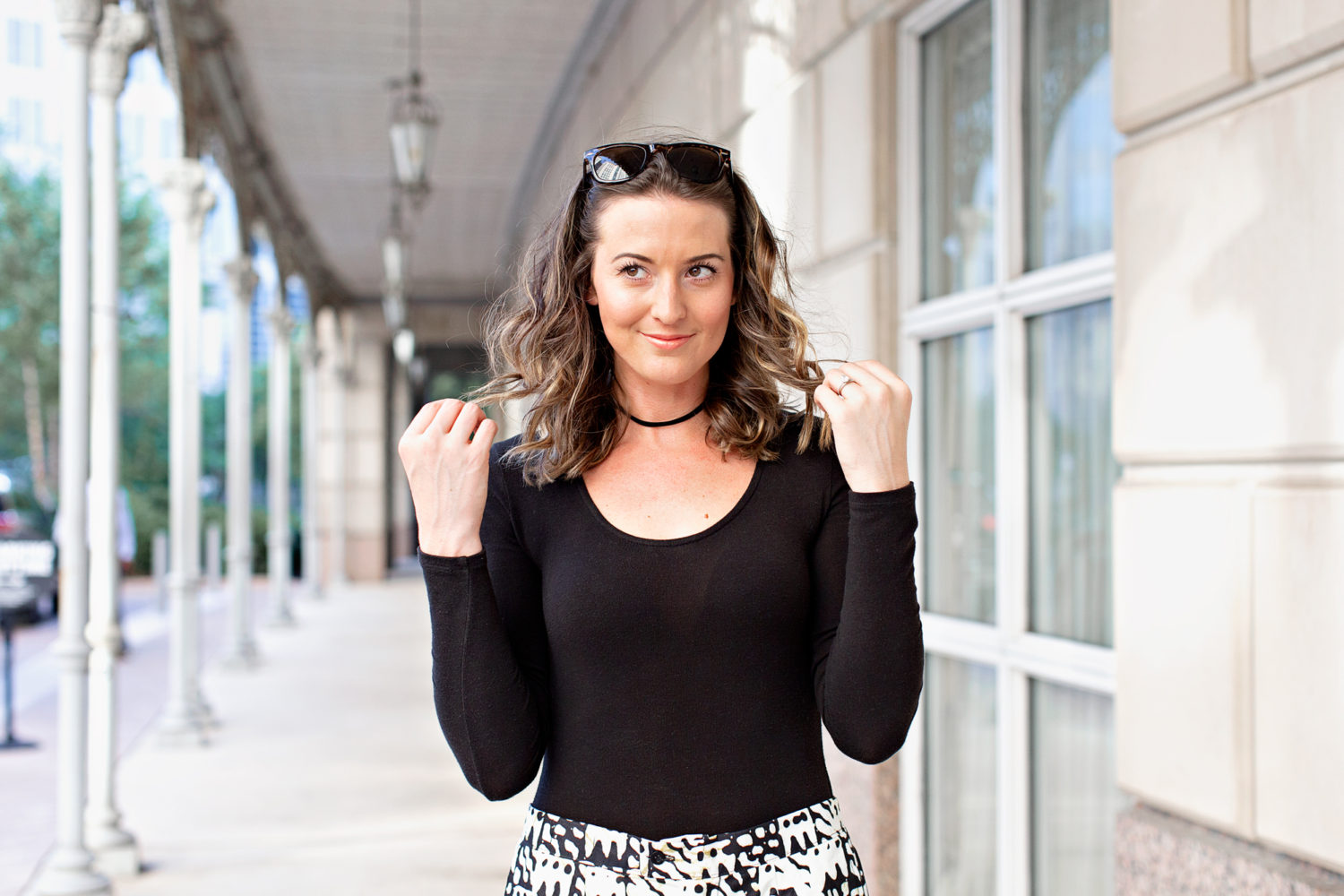 What I Like About Them:
They come in sizes ranging from 0-20 (XS-2XL). This is nice, because most US clothing labels stop at size 14.
They have pockets! 🙂
The waist fits right at my belly button which hides the troubled tummy area and accentuates the hourglass shape.
The are much lighter/thinner in person than they appear online. I expected them to make me sweat in this Texas heat, but I was gladly proven wrong.
They are much more FUN than a boring pair of trousers!
They were handmade in Rhwanda and the workers were compensated fairly! Yay for ethical clothing!
They were designed as a part of a pre-sale model.
 
Pre-sale model just means my item was made upon purchase.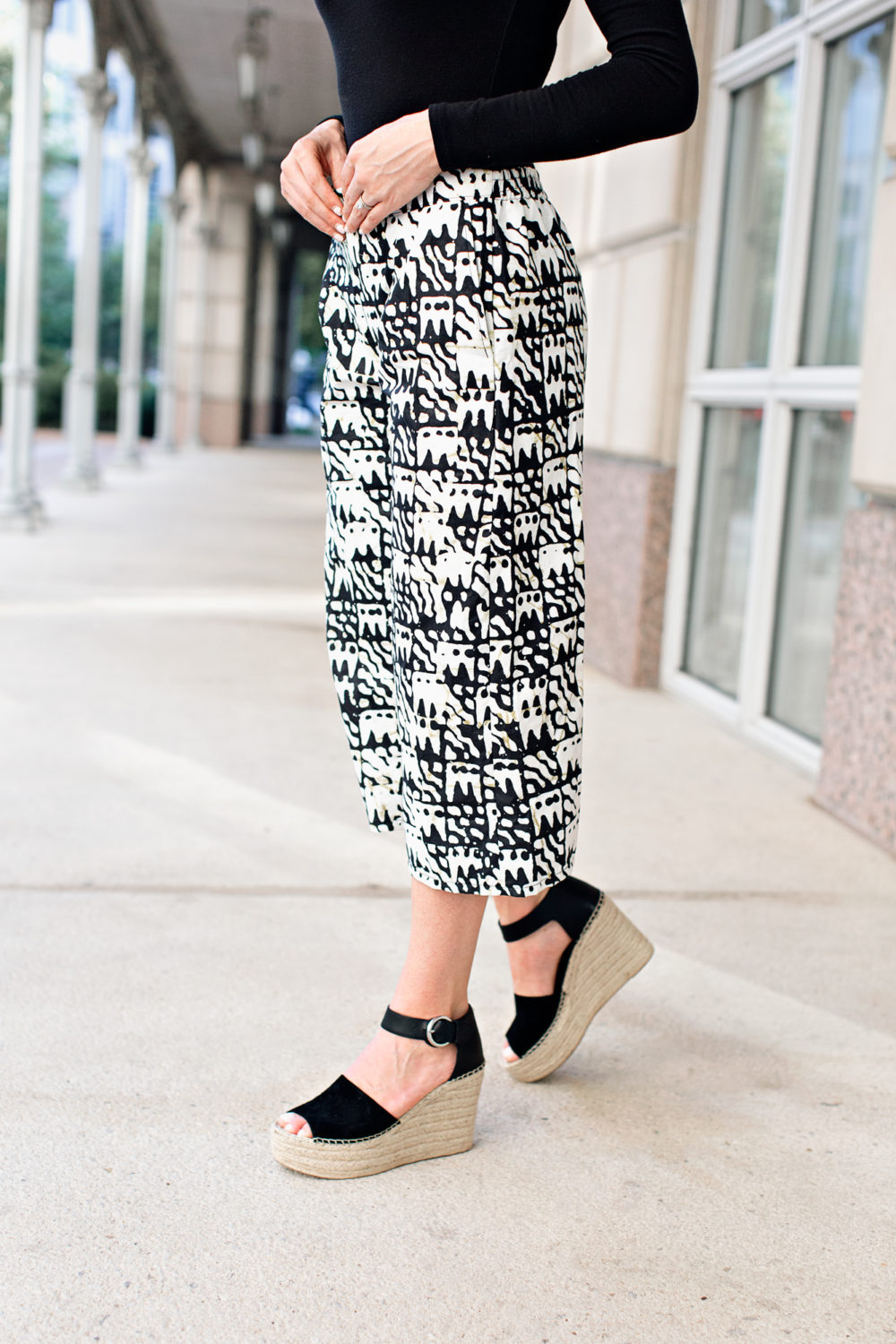 Trove
creates clothing this way to really figure out what consumers want. They want to know which products are more popular and can be brought back season after season after season.
Much like a beloved capsule wardrobe with your favorite staple pieces!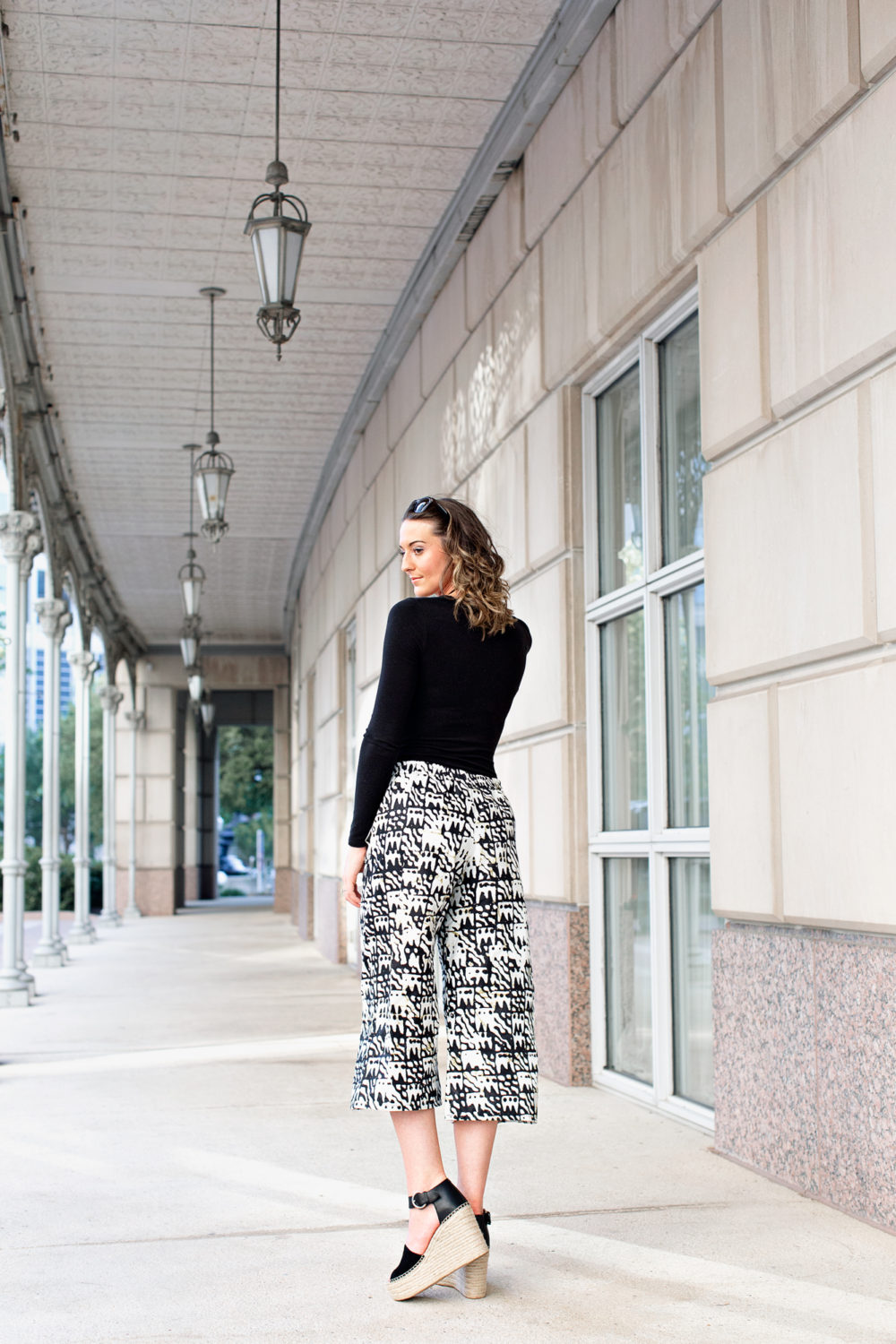 Trove's pre-sale model not only saves them time and money, but it also helps offset the likelihood of unused inventory (which makes up a big part of landfills)…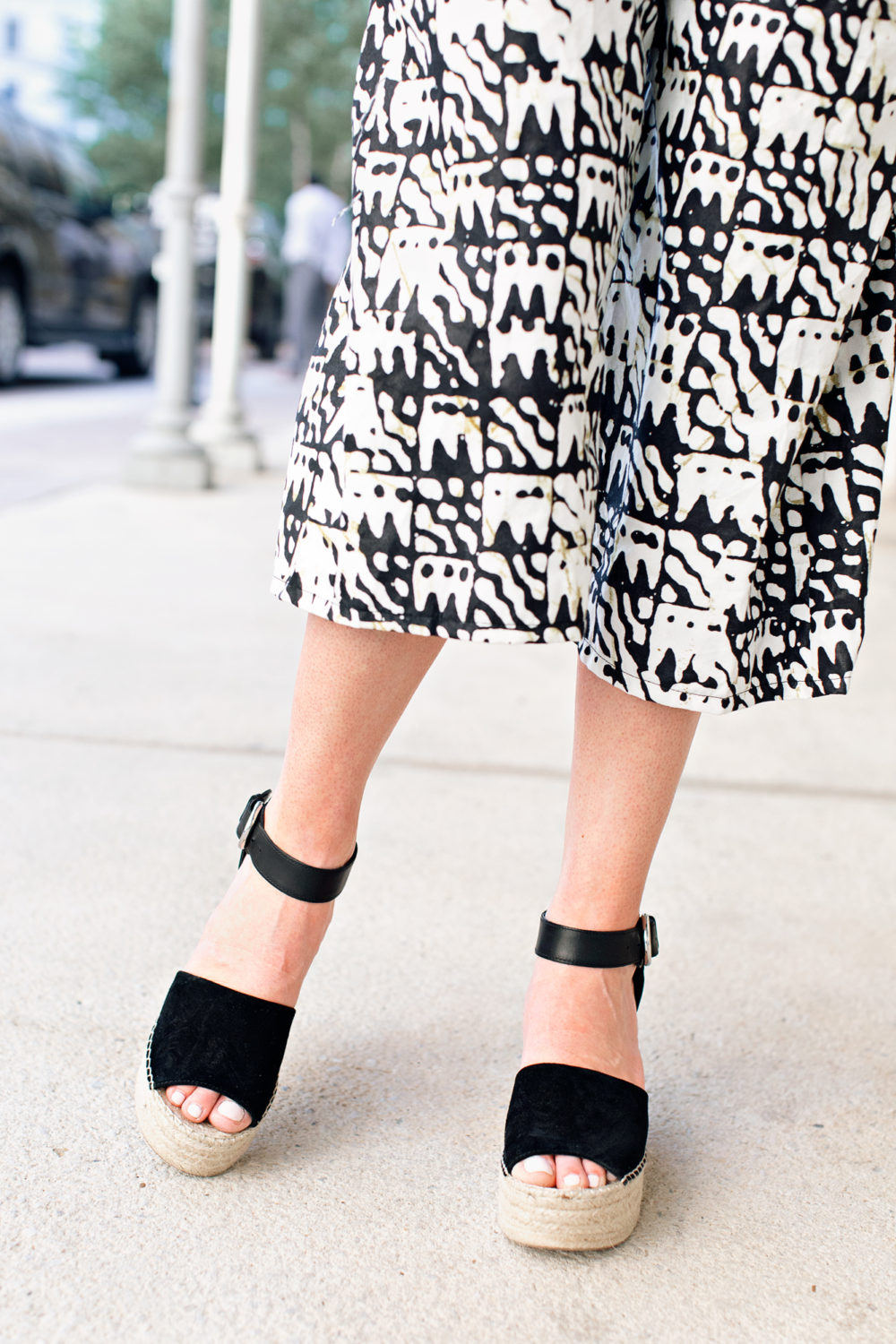 If you're intrigued – and would like to follow this pre-sale model when ordering clothes online – but don't really like my cropped pant, no problem….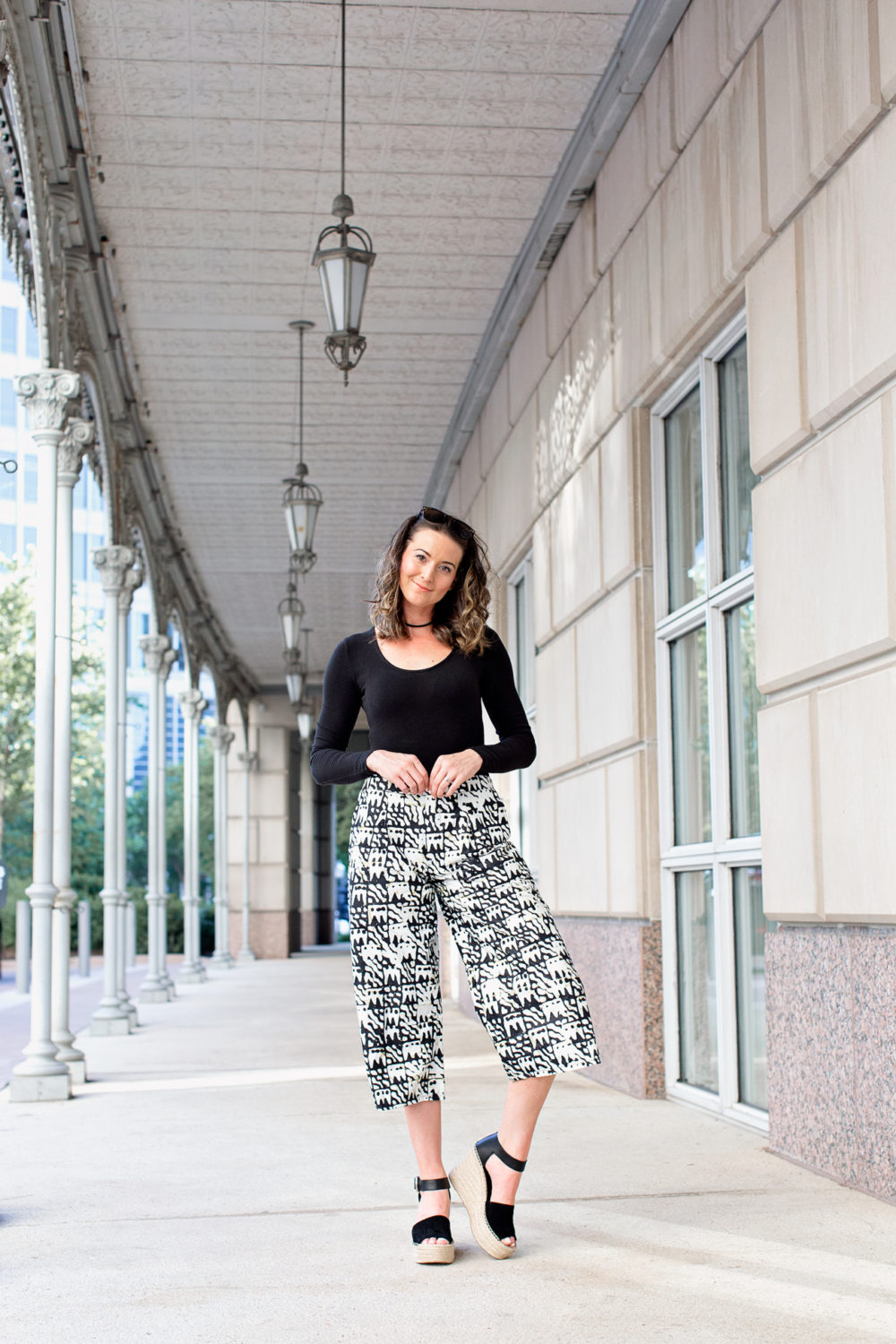 You can find other options in their store that are just as fun!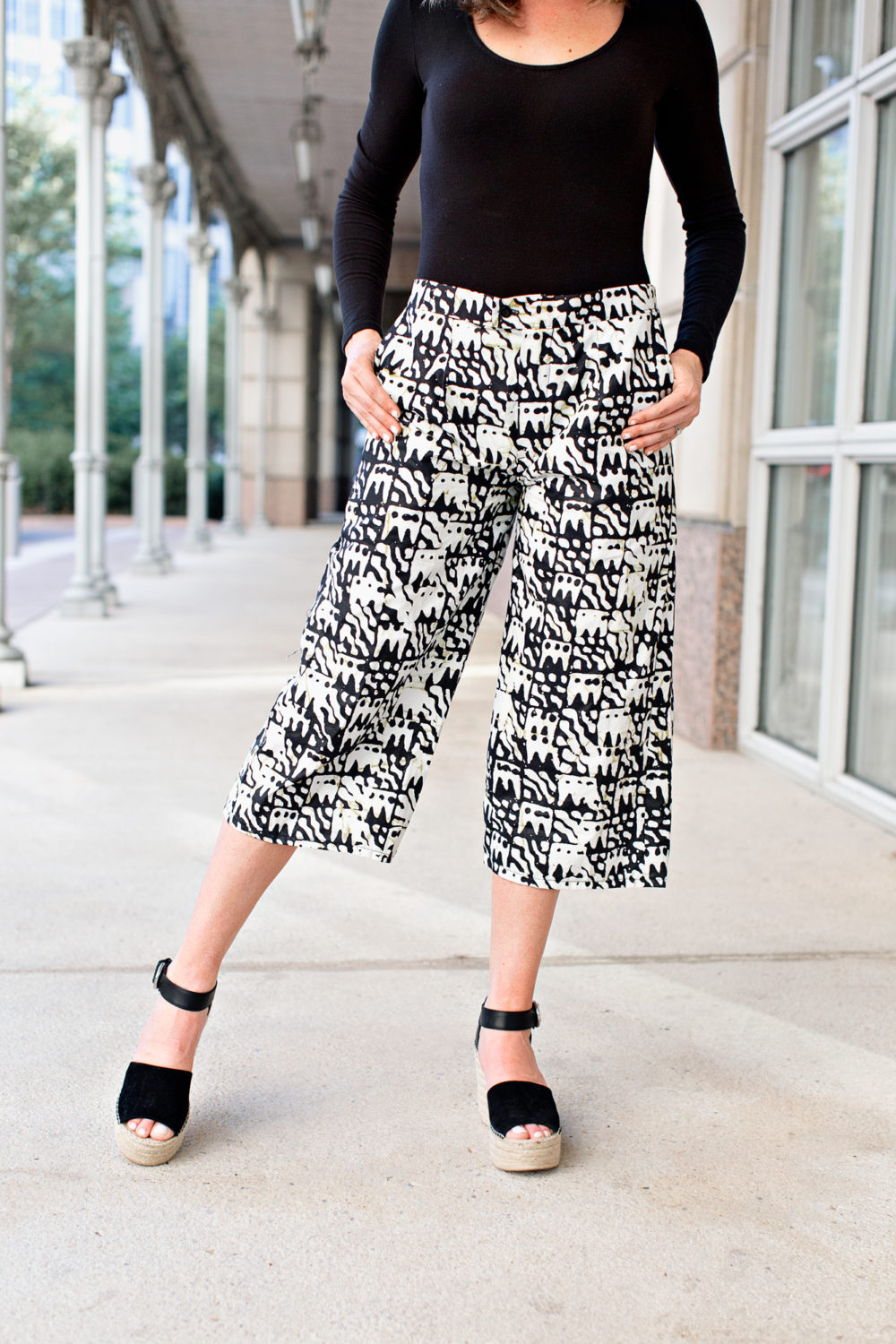 I personally recommend this beautiful and comfy, cotton t-shirt dress in effortless, muted, neutral colors. You can read more about the size chart and fit
here.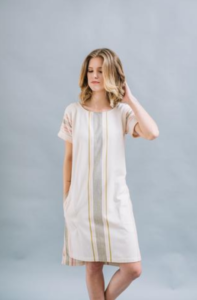 Supported by Trove, LLC. As always, all views are genuine & products are truly loved! Help support the brands who support VeiledFree, so I can continue to bring you quality content. Thanks for stopping by my little world changers! #sponsored