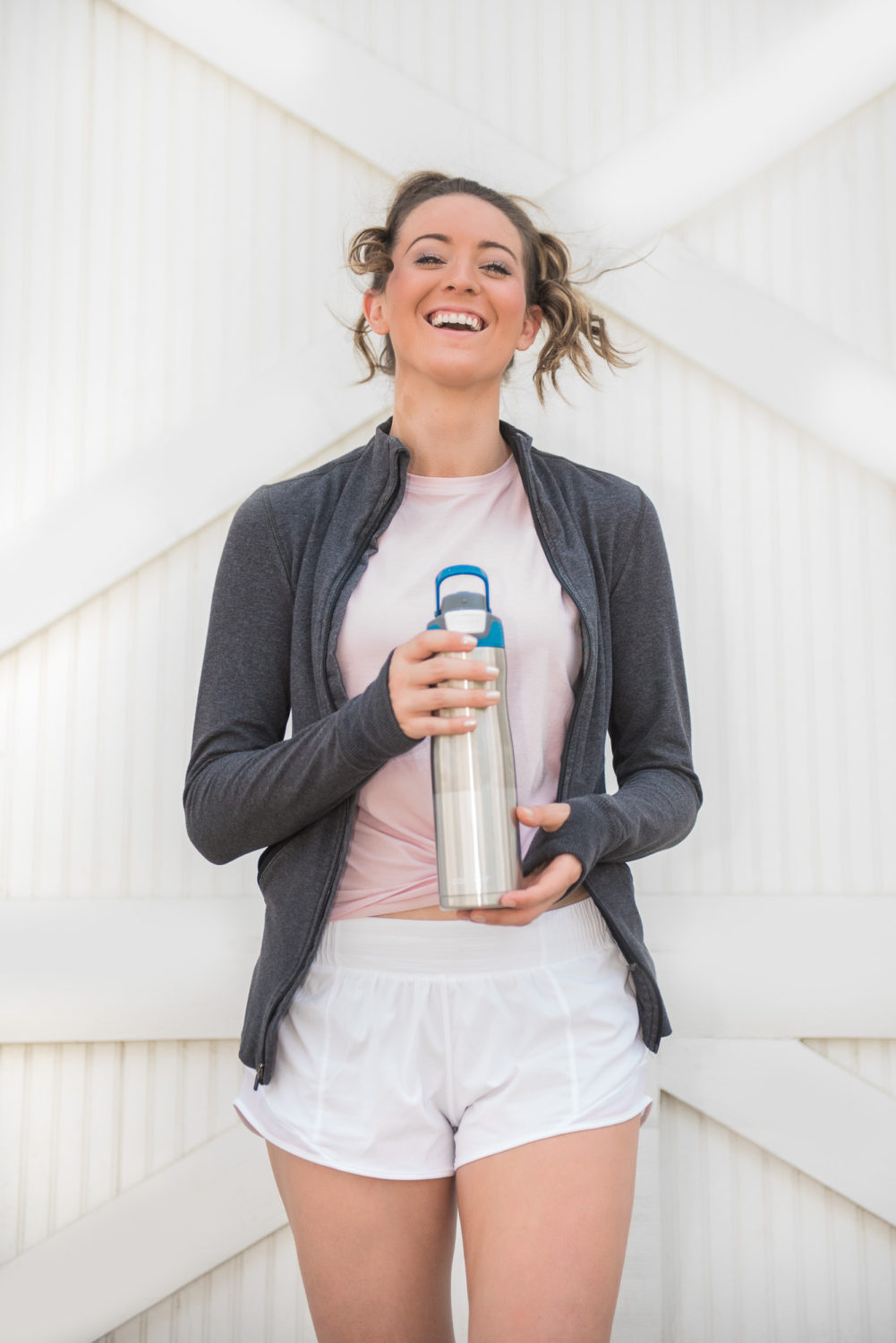 "No runner wins a race when she's looking at the starting line. She must look to the finish."
I read this today and wanted to share it with you.
I thought it was a really simple/beautiful motivator for my physical well-being and my spiritual well-being!
Obviously, a runner needs to keep her eyes up during a race to win, but I thought this was so relevant to the race I'm running with God.
Because I believe in God, I live for Him, but sometimes I don't see the finish line clearly.
I wallow in my past and burden myself with memories of who I was and what I've done.
I've criticized myself numerous times, and have often wondered why God would ever use me.
But today, I choose to fix my eyes on the finish line! I choose to fix my eyes on Jesus, because living with Him in Heaven is the ultimate prize!
It reminds me of this verse from Hebrews 12:
"Since we are surrounded by a great cloud of witnesses, let us throw off everything that hinders and the sin that so easily entangles. And let us run with perseverance the race marked out for us,  fixing our eyes on Jesus, the pioneer and perfecter of faith. For the joy set before him he endured the cross, scorning its' shame, and sat down at the right hand of the throne of God. Consider him who endured such opposition from sinners, so that you will not grow weary and lose heart."
So, if life feels heavy for you today friend, I encourage you to do these four things.
Let go of the burden of your past pain and regrets.

Don't let shame torment you anymore.

Accept God's calling on your life.

Face it fearlessly and start living it out……today!
Click the Image to Shop My Water Bottle:
Click the Images to Shop My Favorites:
In partnership with Contigo. As always, all views are genuine & products are truly loved! Help support the brands who support VeiledFree, so I can continue to bring you quality content. Thanks for stopping by my little world changers! #sponsored
You may also like