Faith
I Walk by Faith – Not by Sight
Jan 15, 2016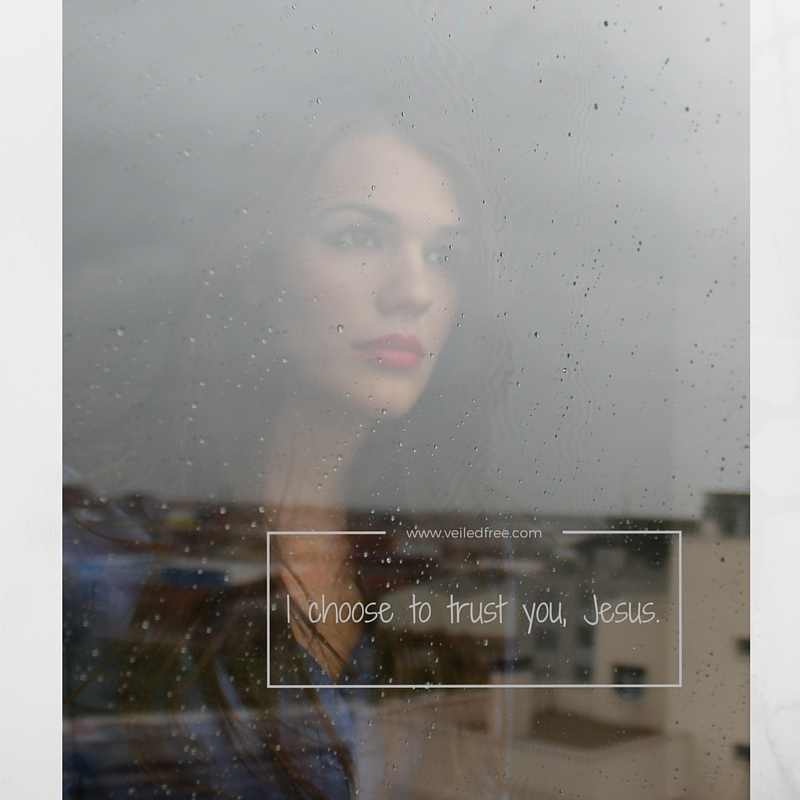 If you're sticking with our new year's resolution to read the "good book" from cover to cover – CONGRATULATIONS. You are among the 8% of the population who hasn't given up on their resolutions!
This also means that you will recognize this text from today's reading in Matthew 9! It's an AWESOME accumulation of instances where Jesus physically healed the masses from illness and disease across several towns while He preached the gospel!
Some of the passages get descriptive about His miracles – like the time He delivered a demon out of a man who was mute, He raised a little girl from THE DEAD, He healed a bleeding woman, and He gave a paralyzed man the ability to walk.
The thought sends chills down my spine. I mean, Jesus didn't have modern medicine, he just spoke or thought or touched and lives were changed forever.
So what's the common thread here? Other than we worship a miraculous Saviour?!
Each of these individuals chose to walk by faith. 
Why did Jesus choose to heal the paralyzed man with just his voice, "Get up, take your mat, and go home."  Because the man had faith Jesus would heal him.
Jesus touched the hand of the little girl and she arose from the dead. Why? Because her mother had faith that Jesus would heal her.
Why did the woman who continuously bled for 12 YEARS stop bleeding? Because she whispered, "If I only touch his cloak, I will be healed." She had faith that Jesus would heal her.
What about the blind men? Did they just miraculously get healed because they were in Jesus' line of sight? No. They followed him shouting, "Have mercy on us Son of David!"
And the same for the man who was possessed. He could not talk, but he was brought there by someone out of faith.
After meditating on this, I'm like okay I see your point…….
So today I just want to soak up the mighty power of my Jesus.
I want to be comfortable with never being able to comprehend his beauty, knowledge, authority, complexity, or the plans He has for me. "I choose to walk by faith not by sight." Corinthians 5:7