Mental Health
How To Make A Vision Board (and why you need it)
Feb 15, 2018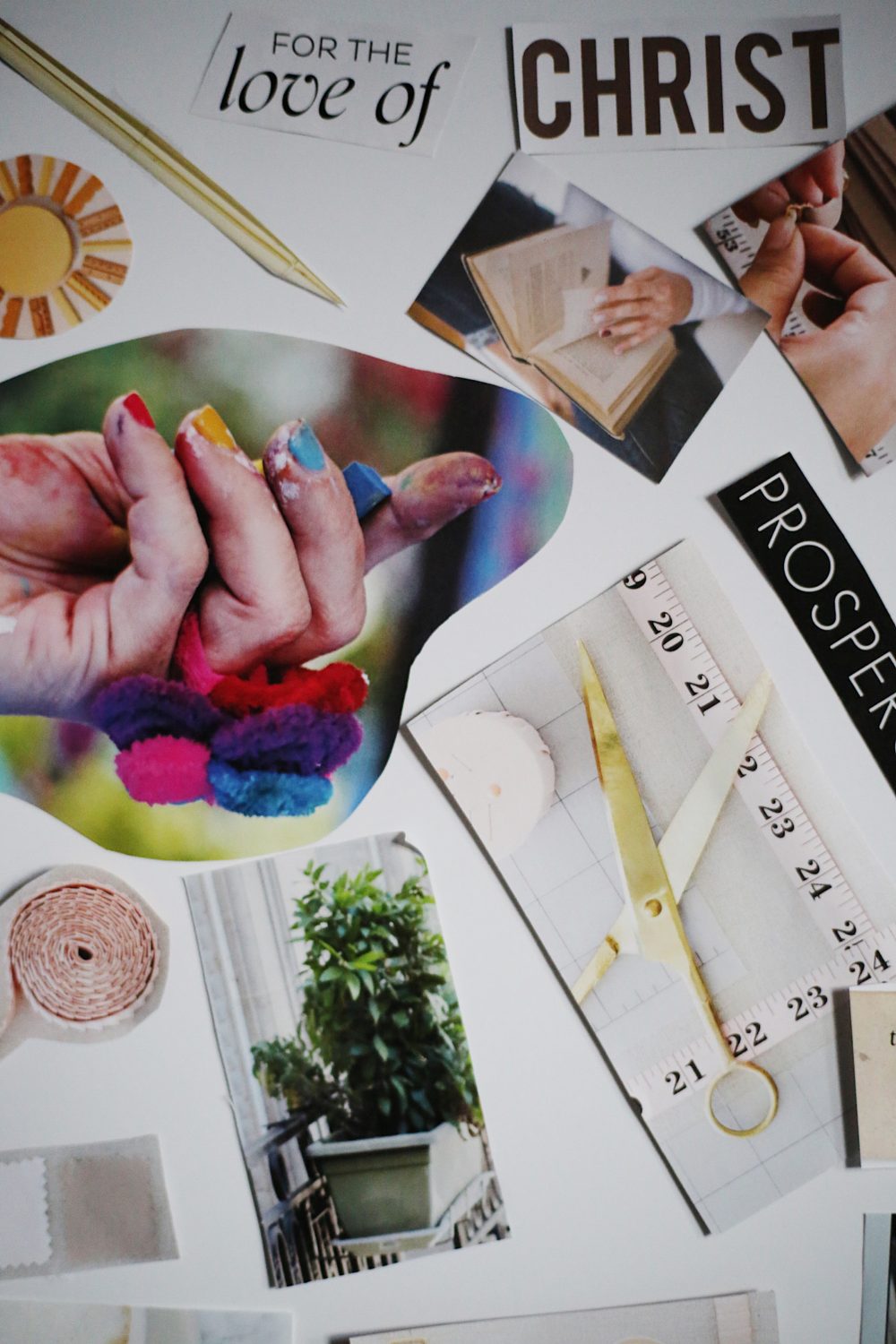 It's no secret I'm a huge advocate for dream chasing and pursuing God-given talents.
It's makes me happy to think about all of the incredible women out there. You have such potential and I want you to believe in your passion and pursue it!
I know some of you are thinking, "I don't really have a passion or a calling. Even if I did, I wouldn't know how to get started. I'm not very creative."
So here's where the vision board comes in…
It's an illustrative display of your goals, aspirations, words, images, centering around you and what you love.
It can be personal or professional. Mine is a mix of both.
When creating my vision board for 2018, I didn't overthink it. I put a lot of time into it, but I didn't criticize myself. What I want out of life and what motivates me is instinctual. And it's different than what you want.
Not all of us have the same end goal or the same pathway to a life we love. And that's the fun of it!
Vision Board Ideas
What makes you smile?
Where do you want to be, experience, and see this year?
What are the things/people you love?
What do you want to accomplish this year?
What is your "why" – find that out in this recent post of mine.
If you could design a day that you LOVED, what would it look like?
My images/text focus on a wide variety of things. I would call it a lifestyle vision board. It dosen't have a beautiful theme to it. It's halfway busy and bright, halfway cozy and toned down. Because that's what makes me…me.
The left side is focused on my professional life and the right side is more personal.
Vision Board Planning
Invest in magazines that catch your eye as you flip through the pages
Create a Pinterest board called "2018 Vision Board" and pin away
Cut out words and images that embody you, your preferences, your focus, personal growth, finances, etc
Vision Board Example
My vision board is made out of physical imagery and text. I like creating the vision board with magazines, newspapers, books, etc. I am a very tangible person. I like things I can touch and feel just as much as I like idealizing.
If you prefer to keep your vision board on Pinterest or in the cloud, that's your choice!
Hanging mine in the office really inspires me. Visualizing my dreams every day helps me live it.
If you have a vision board (or want to make one), let me in the comment section below! 
You may also like