Fashion
Off-The-Shoulder + Statement Earrings
Mar 15, 2016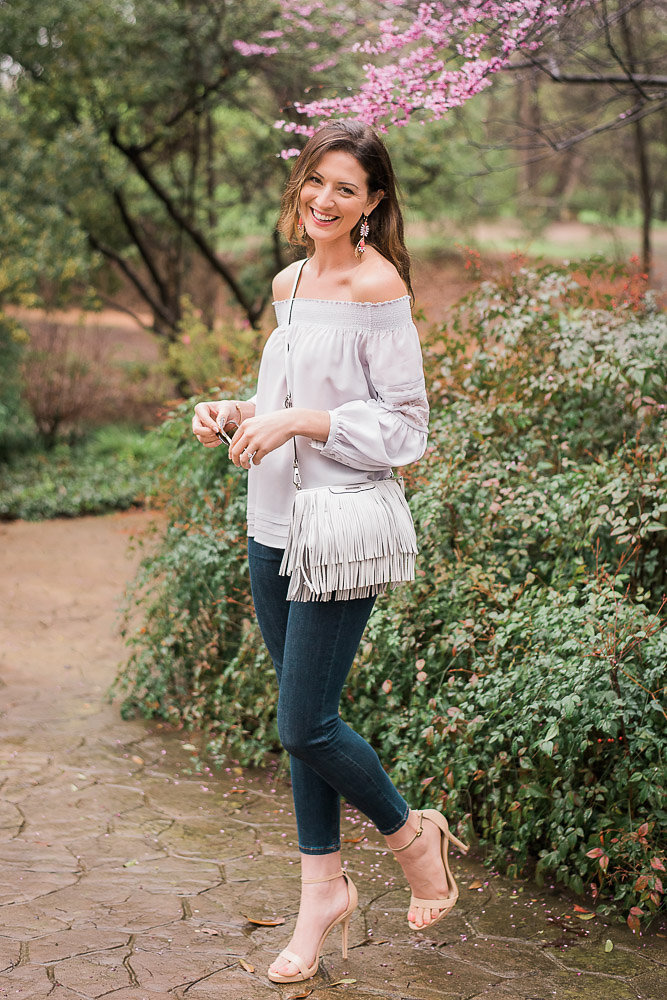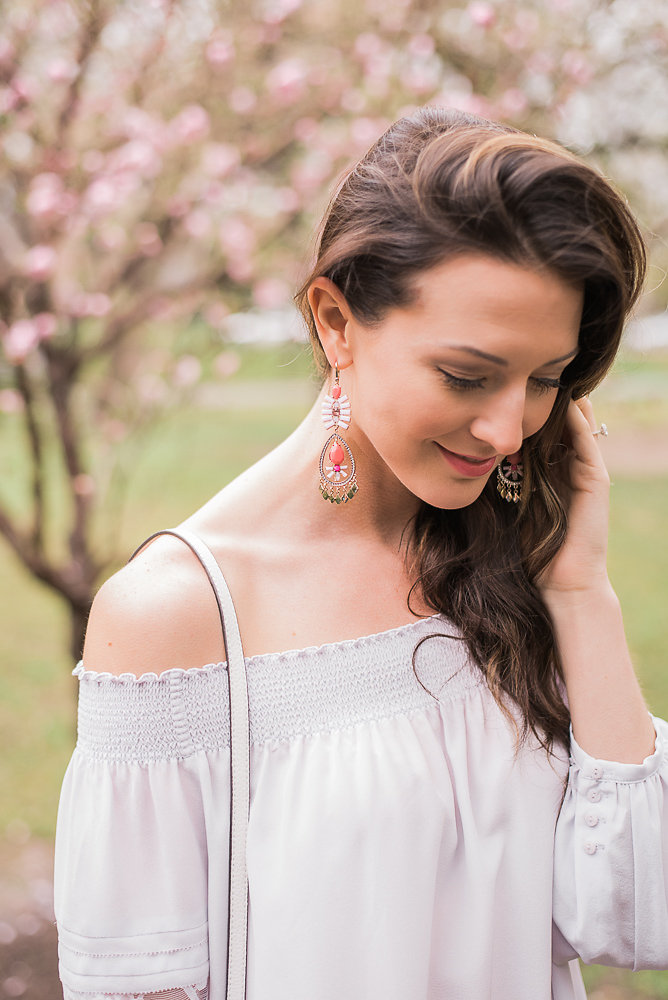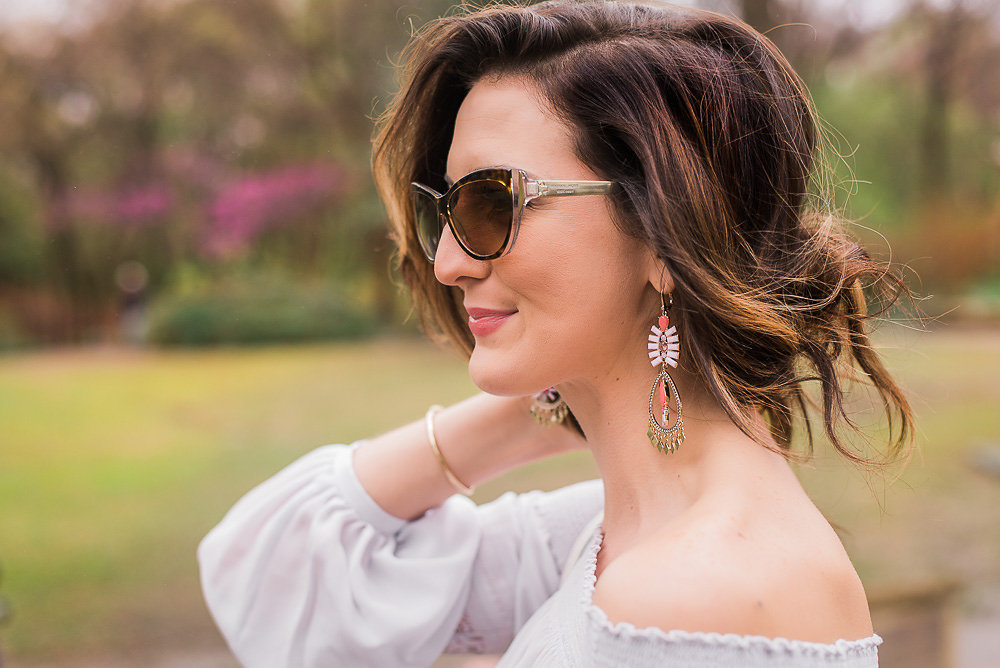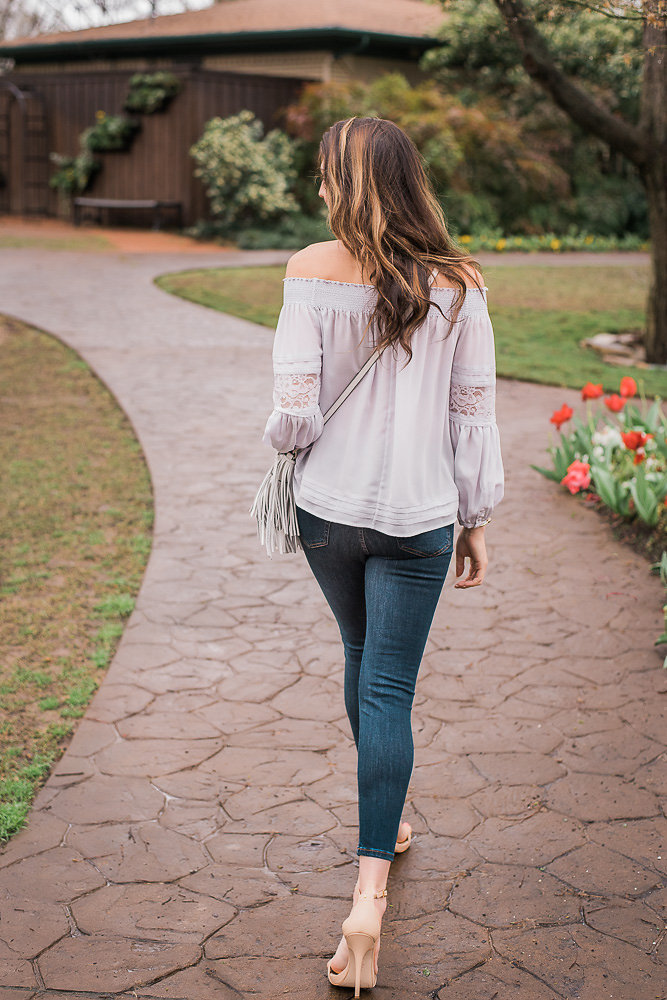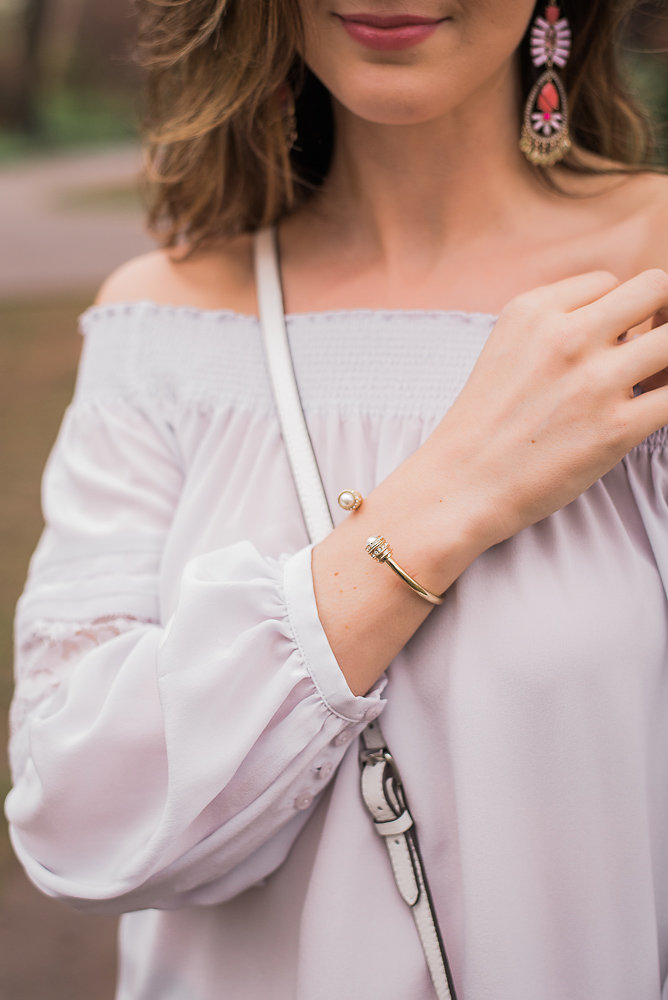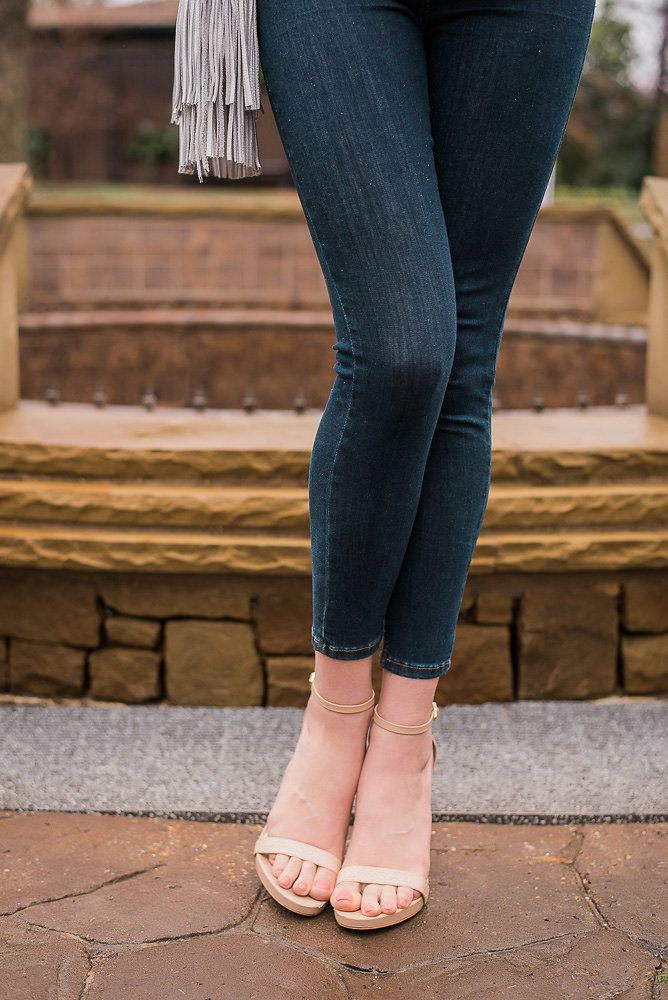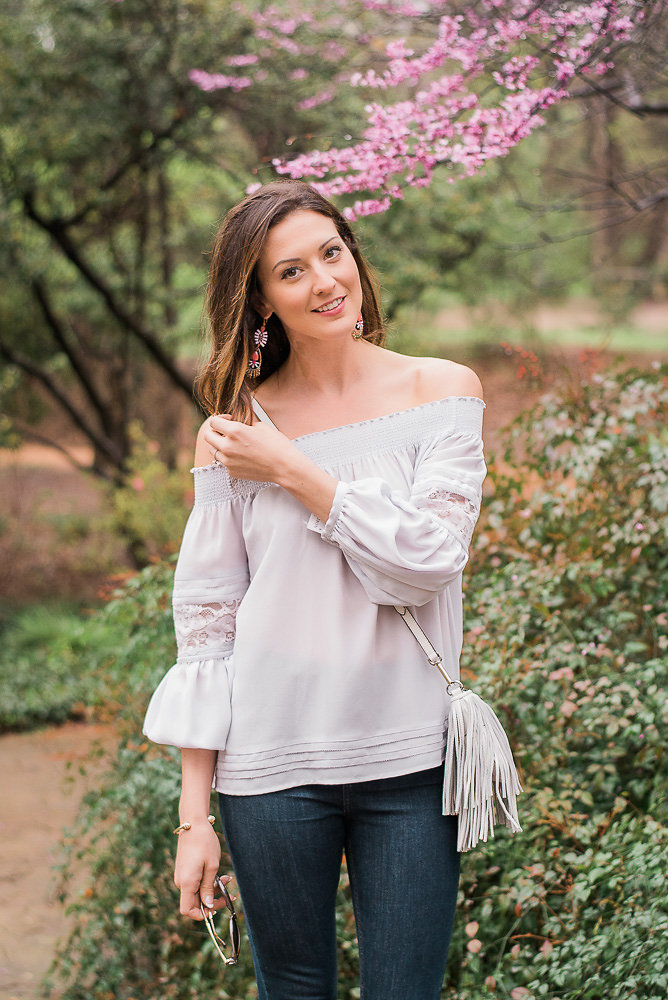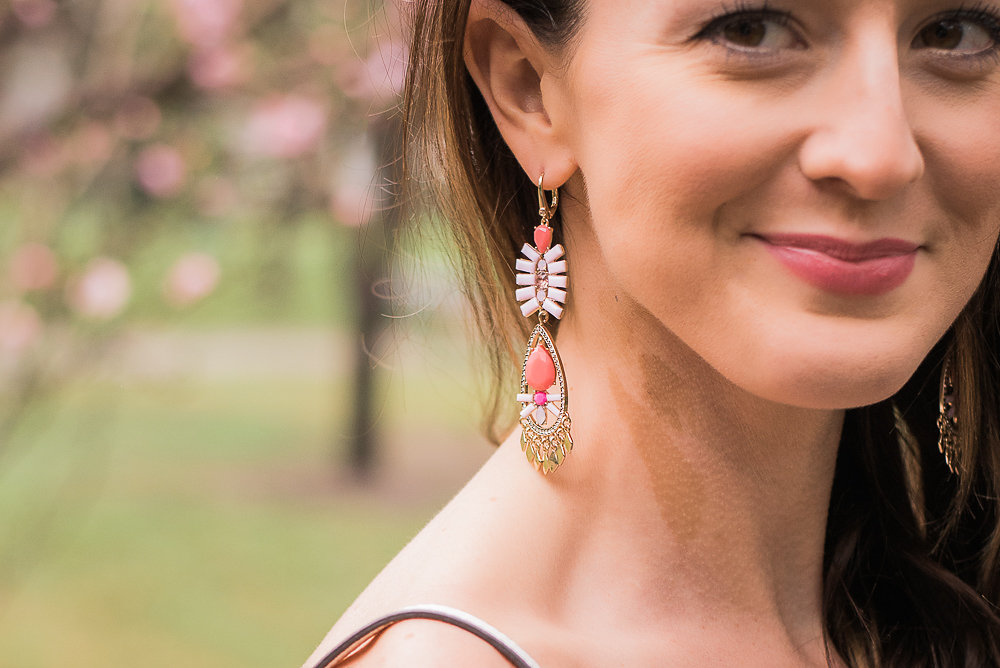 photography: Bryan Grayson
Off-The-Shoulder tops are still on trend, and I'm pretty happy about it.
This trend is adorable and will be here for awhile. There's something so feminine and romantic about it. It's flattering but it doesn't cling to all of the body parts we try to hide, nor does it show too much.
Recently, I've seen a lot of beautiful off-the-shoulder tops……but they're cropped. When paired with a full midi skirt or a floor-length skirt, this could look very polished. But some days, I just want to wear jeans, so the long hemline on this blouse is a huge plus.
This is last season's Olivia Palmero. Her prices range anywhere from $60-$500 so it caters to every kind of shopper out there.
Statement earrings are a simple way to incorporate some "fun" into an off-the-shoulder top. It adds color and texture. I'll be wearing more off-the-shoulder pieces during the Summer with shorts. 🙂
I linked my favorites below!