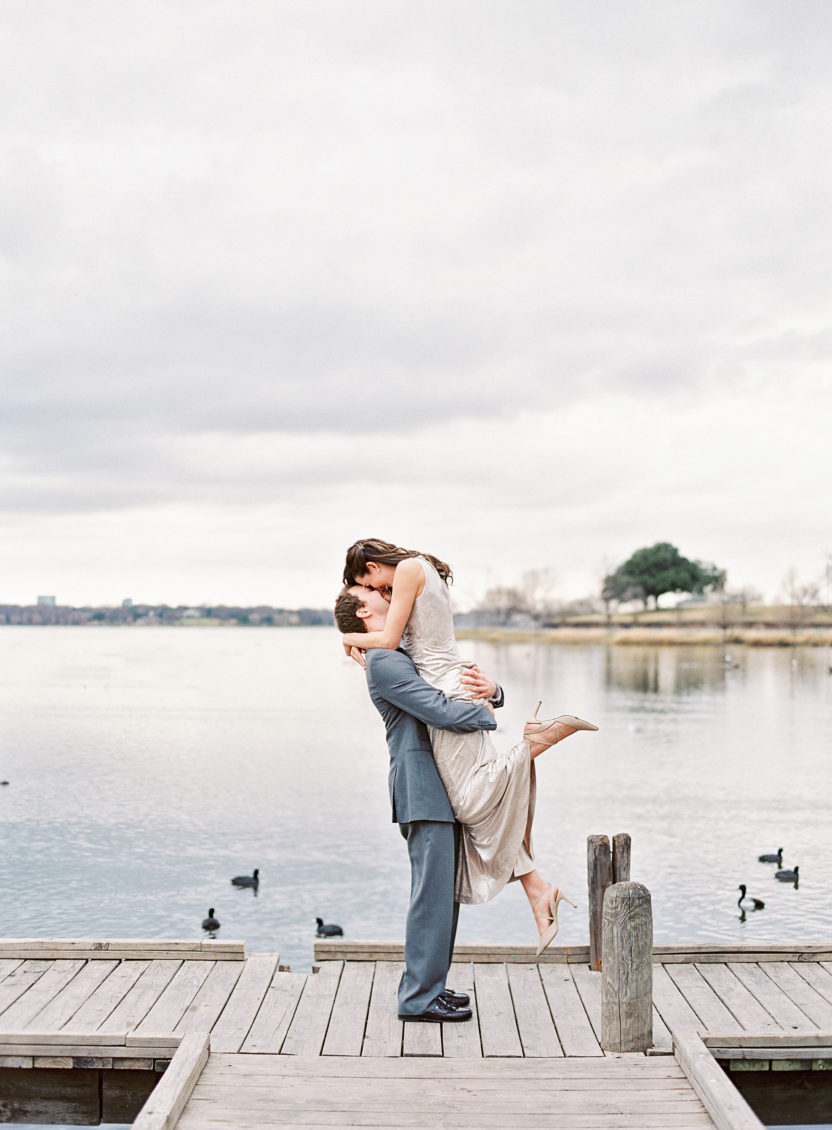 Engagement photos are so fun!
You certainly don't have to schedule an engagement shoot, but most wedding photographers offer this in their package anyway. You can use them for your wedding website, online registries, save the dates, framed decor for the wedding day, programs, favors, thank you cards, etc.
Paul and I took engagement photos on Valentines Day this year (very timely I know) and we had a blast with it! The day was a success and now we have very special photos to cherish forever! So, I thought I should pass on a few do's and dont's for making the most out of your engagement photos:
DON'T
bring too many pictures and ideas from Pinterest. it's okay to have one or two photos you want to replicate but I suggest emailing your photographer ahead of time
dress exactly alike. you aren't twins attending your first day at elementary school. 😉
forget your eyeliner at home (I know – that's really specific – but that's because I did this haha). instead, place a bag inside your car the day before and fill it with touch up makeup, mouthwash, a comb, and props.
wear a lot of jewelry or paint your nails a crazy color. The photographer will take a few ring shots and the focus should be on the engagement ring itself.
DO
act natural with your partner. if you're being genuine – your chemistry and body language will show in the photos.
take a second outfit to give versatility. i suggest one formal outfit and one casual. i also suggest dressing in a timeless fashion instead of what's currently trending.
choose your location based on what type of couple you are and what you're wearing. if you're a bookworm couple, get a few subtle shots in front of your favorite library. if you don't actually collect vinyl records at home, don't have them in your photos. just be true to you!
For our casual outfit, Paul and I chose a picnic setting because this is our most popular date option. If we have the time and the weather is nice, you can guess where we'll be. Outside near a body of water, barefoot, listening to John Mayer, and nibbling on fruits and sandwiches. The quilt we are sitting on has sentimental value, because my great-grandmother, Agnes, made it for me before she passed.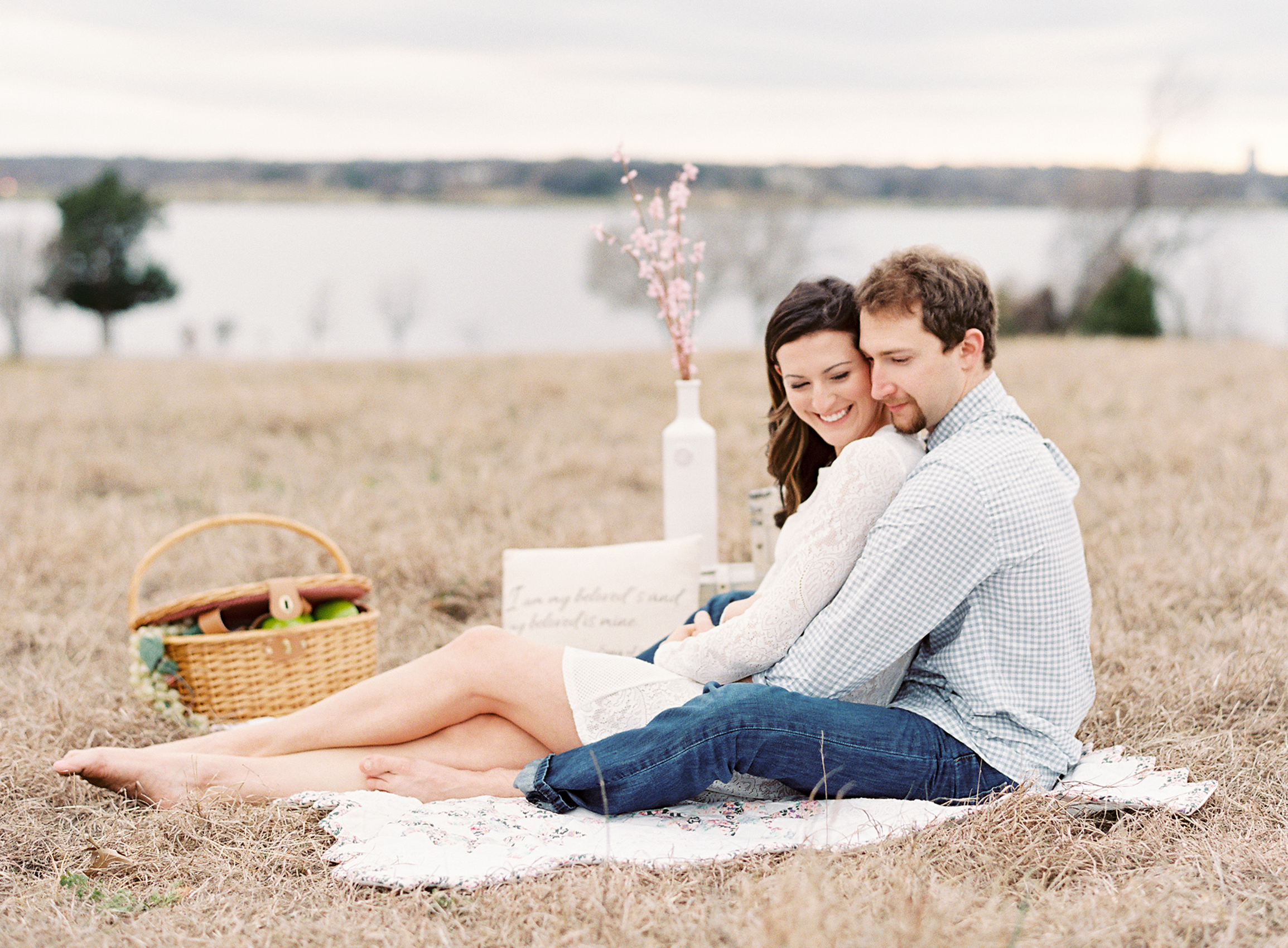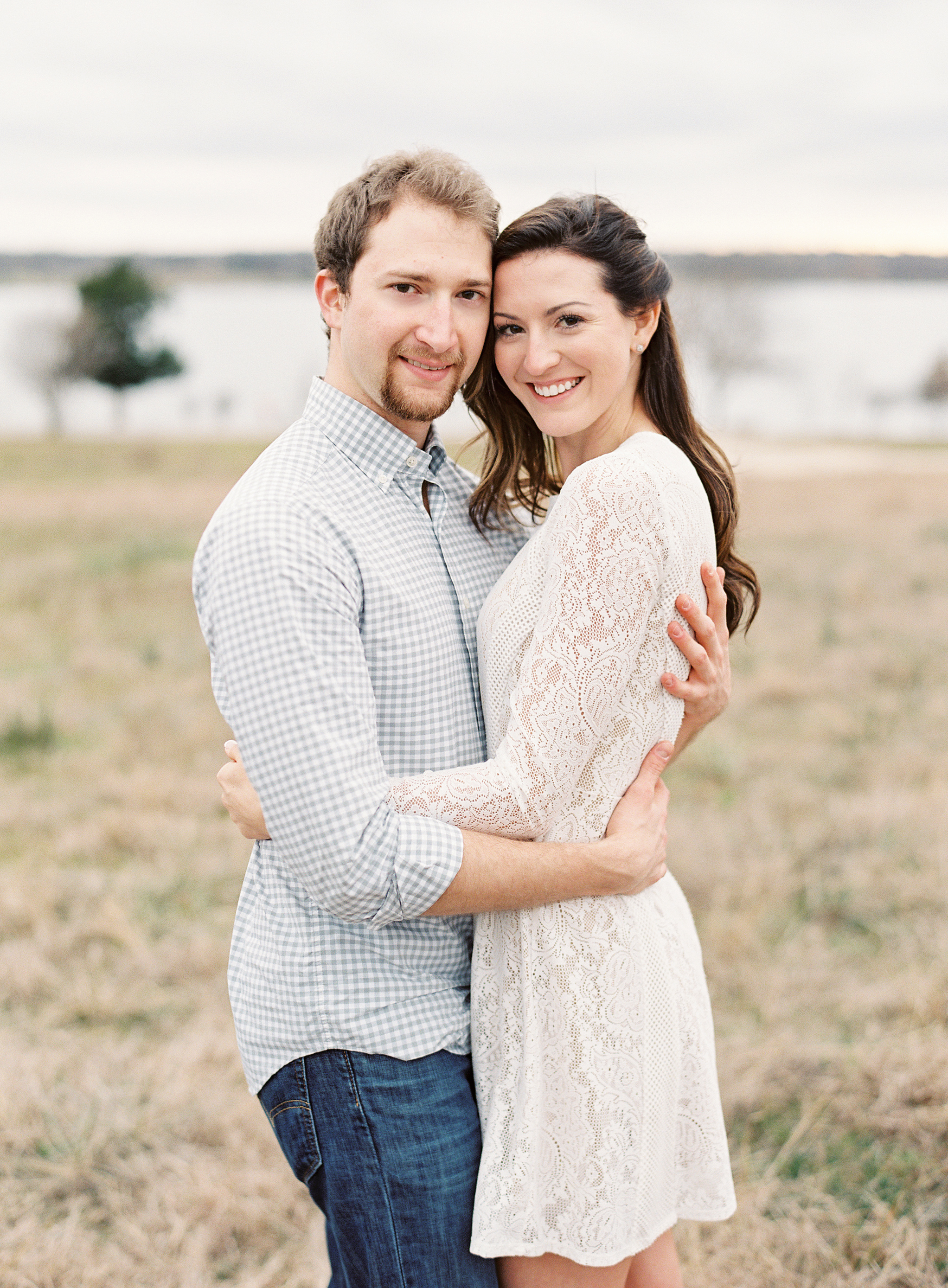 Our second outfit is much more formal. He's traditional and I'm whimsical. We are both romantics. We love, love. We enjoy dancing together and singing along to oldies by Frank Sinatra (even though we aren't very good singers). I thought a timeless dress for me and a suit for him would be an appropriate reflection of this side of us. He's a city boy and even though I've made roots in the city for years now, I technically grew up in the country so I wanted a little bit of contrast for our location. The Dallas skyline is in the background but you still get the feeling of open land with the lake, the trees, and the old wooden dock.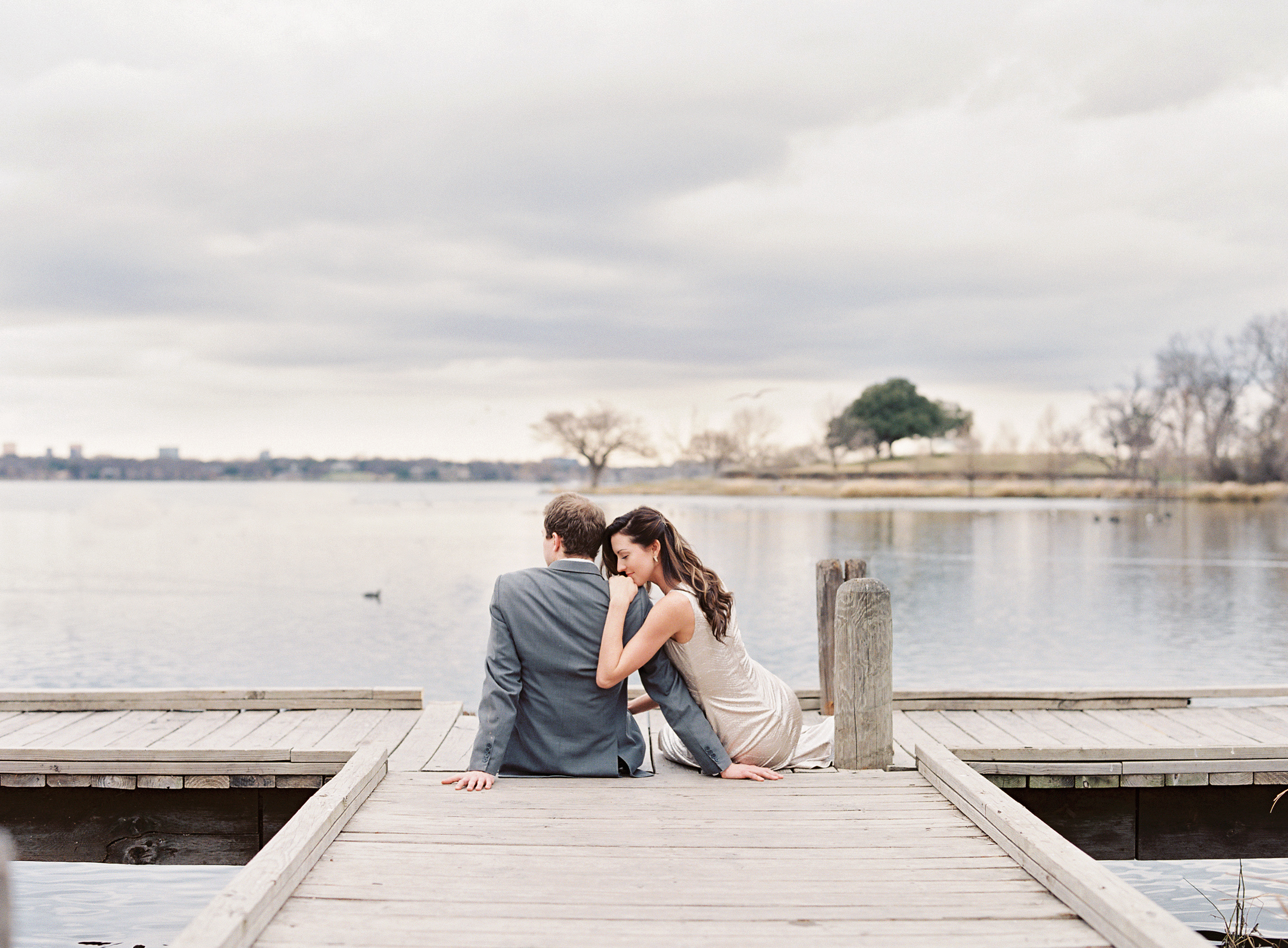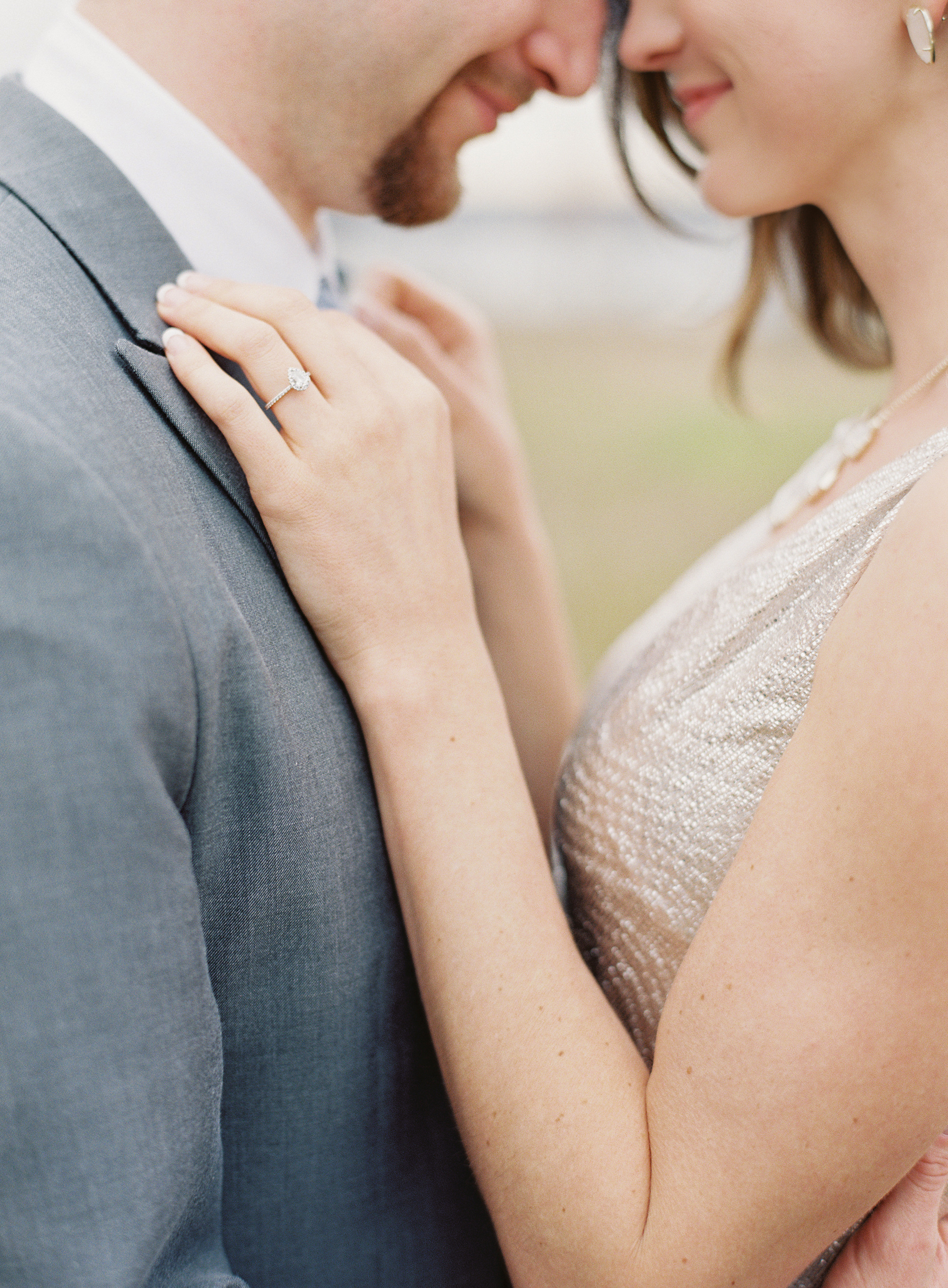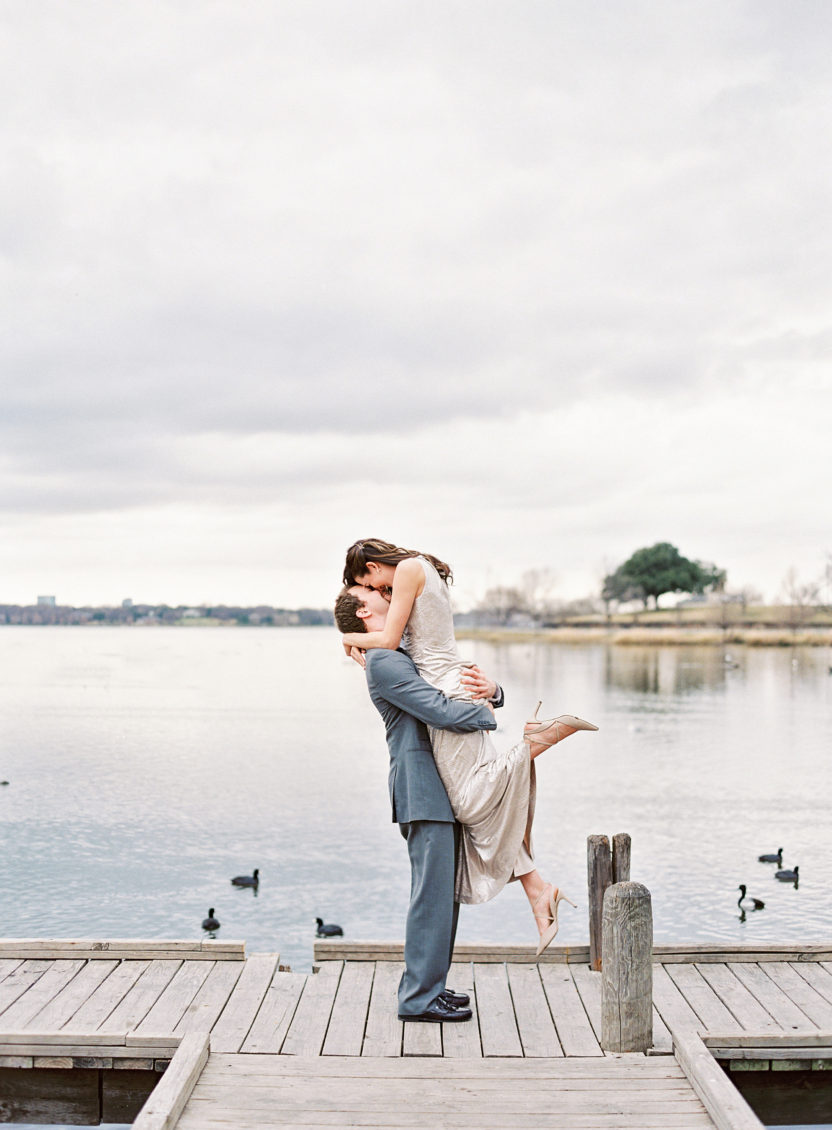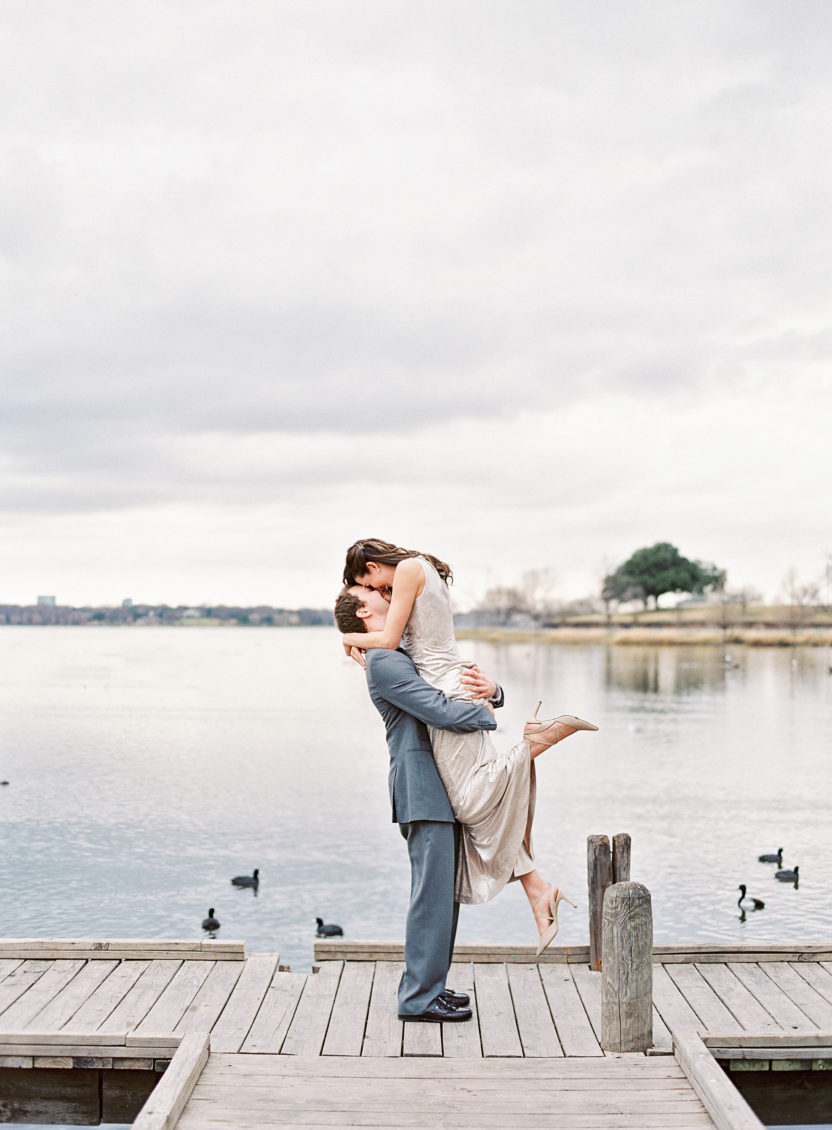 Check out the items below if you'd like to re-create similar looks with your partner:
You may also like