VF Looks
Graphic Tees in the Fashion Industry, Finally!
Jan 18, 2017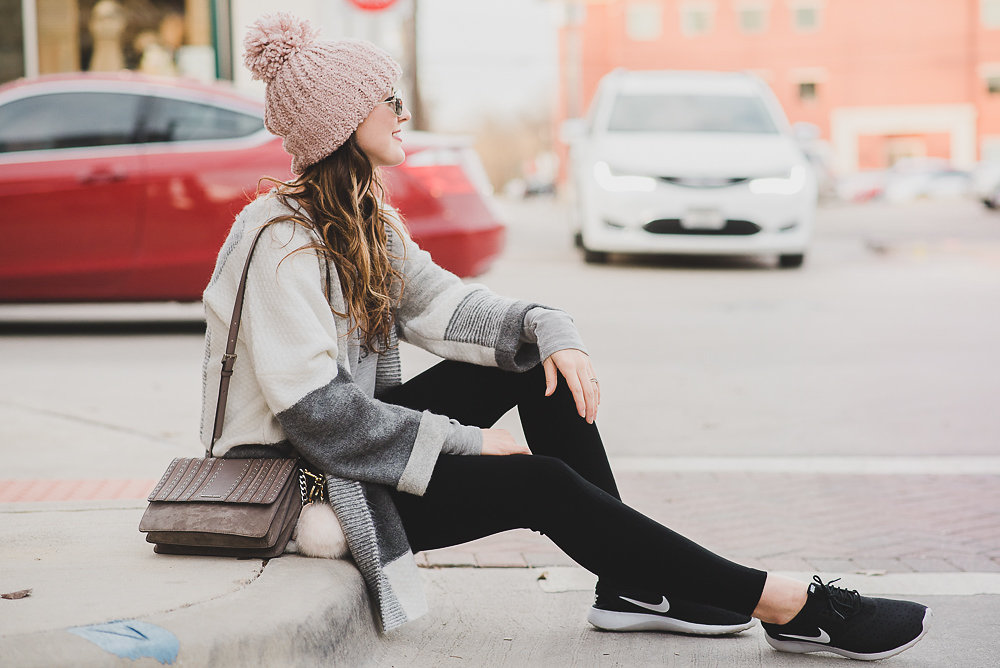 Graphic tees. They used to carry a sort of stigma with them in the fashion industry. That was a decade ago. Now, they are used in almost every large retailer world wide. If you type in "graphic tee"s on Nordstrom's website, you'll find 16 pages full of them. 16 PAGES….
The graphic tees I design/sell are gaining popularity because of this current graphic tee epidemic. And it's awesome! But I've had more than a few requests from customers on how to style said graphic tee. So, here's one example that still gives you that chill, laid back, lounge around vibe that you know and love! I'm obviously not a model, but I think that's what makes it relatable. You guys can see how they fit on a real person, instead of the perfect looking models in my shop! 🙂
I had so much fun during this ten minute photo session because I felt like I was in comfy pajamas, even though my wardrobe was totally public appropriate. Thank you, graphic tee and cardigan, thank you.
This genre of styling is called athleisure. Think leggings, oversized sweaters, running shoes, etc. I saw it catching on last Summer and it's here to stay. It's just a shift in fashion, because we are healthier people in general.
So we need an outfit every now and then that can transfer from work to the gym with ease.
This doesn't mean it's replacing classic fashion. To me, it's an addition to my closet for busy, over-active days. For any of you fellow mommies out there who've been rocking t-shirts and leggings in public, pat yourself on the back because you've not been a slob, you've simply been ahead of the fashion game. 😉
My favorite part about the outfit (other than the VF tee) are the shoes! They are so comfortable! I bought them for $100, but I may have to buy a pair for my husband because the men's are on sale for $79.98.
I usually only purchase a few pairs of tennis shoes every couple of years ( some for different workouts and others for errands or casual meet ups with friends) and I have them until they wear out! If you purchase these, make sure you choose the right gender – the female option is in the link below and the male option is on the image.
I also adore this little pink beanie but it's completely sold out, so I chose my favorites and linked them below. Just click on the images at the bottom and they'll take you to a full description.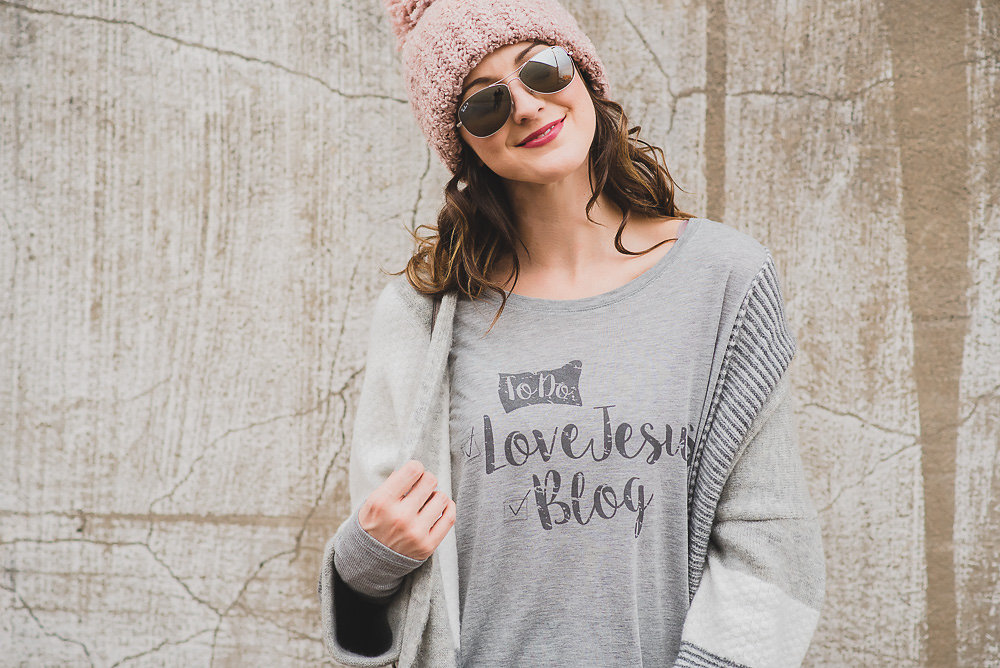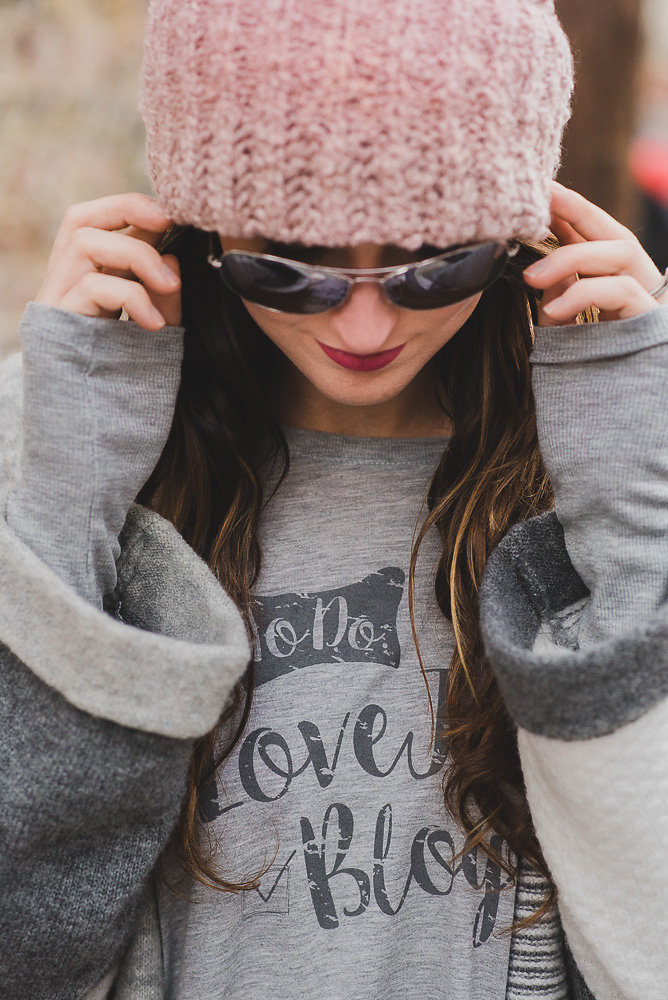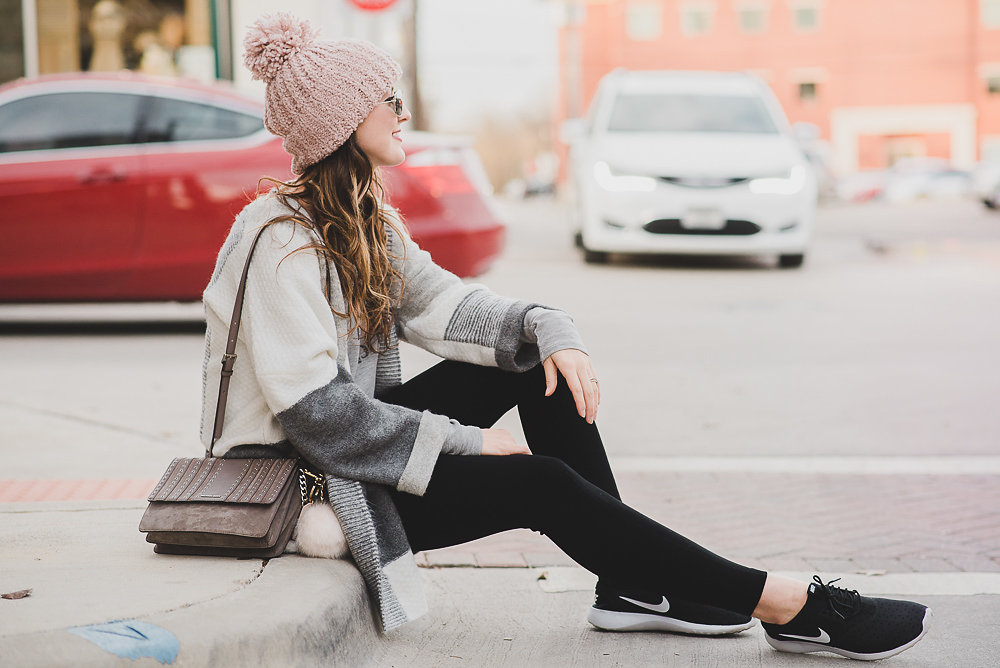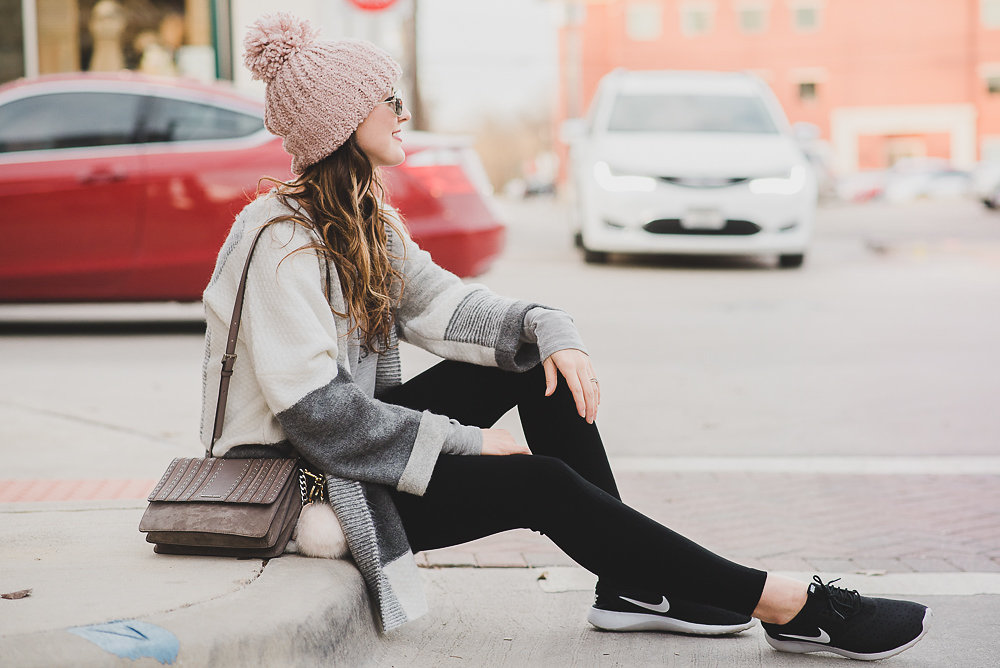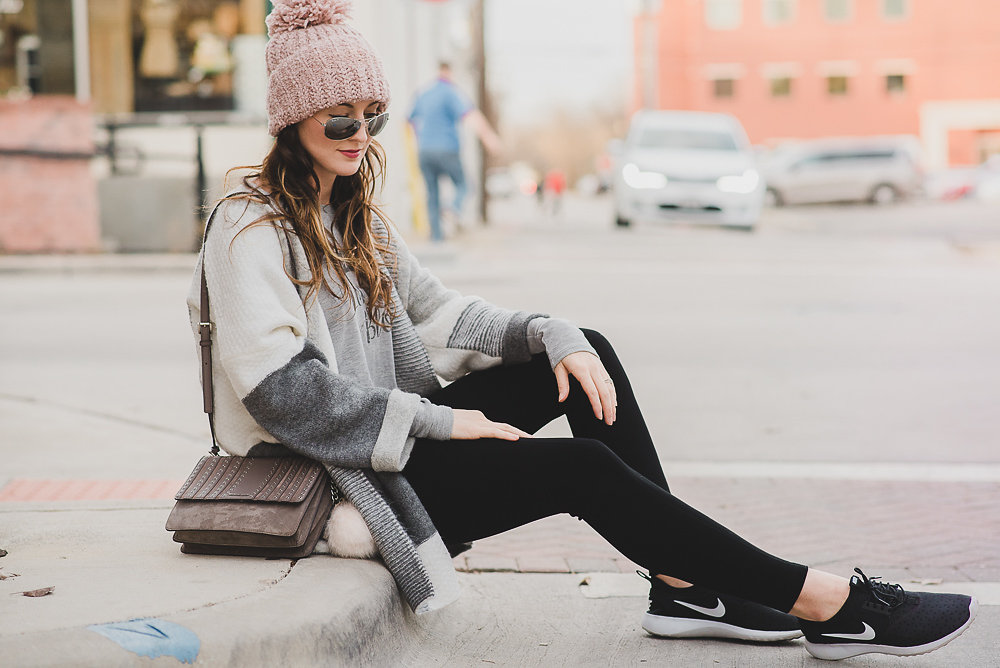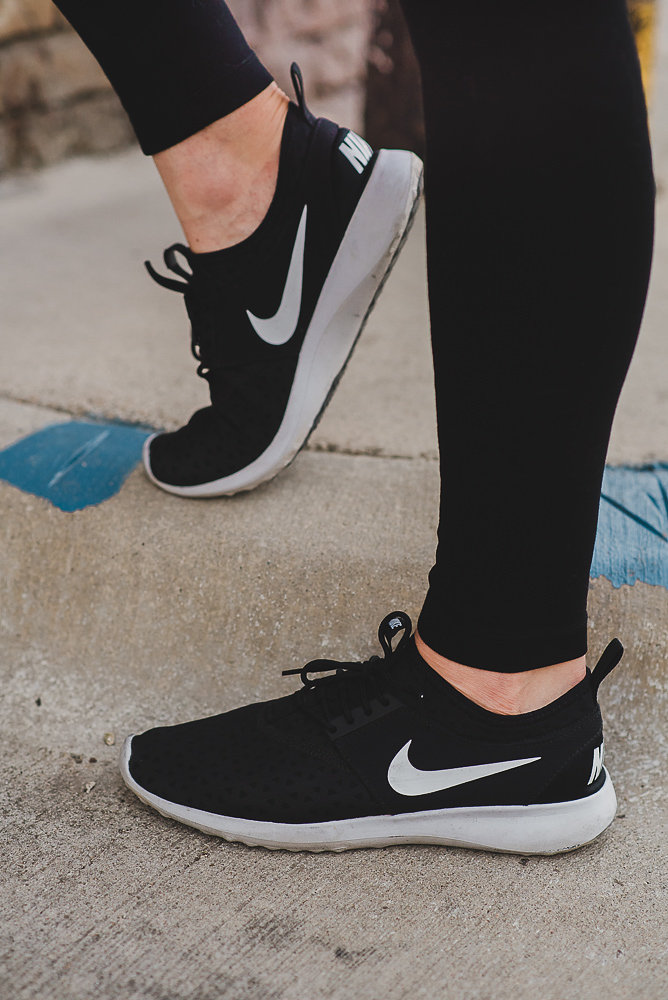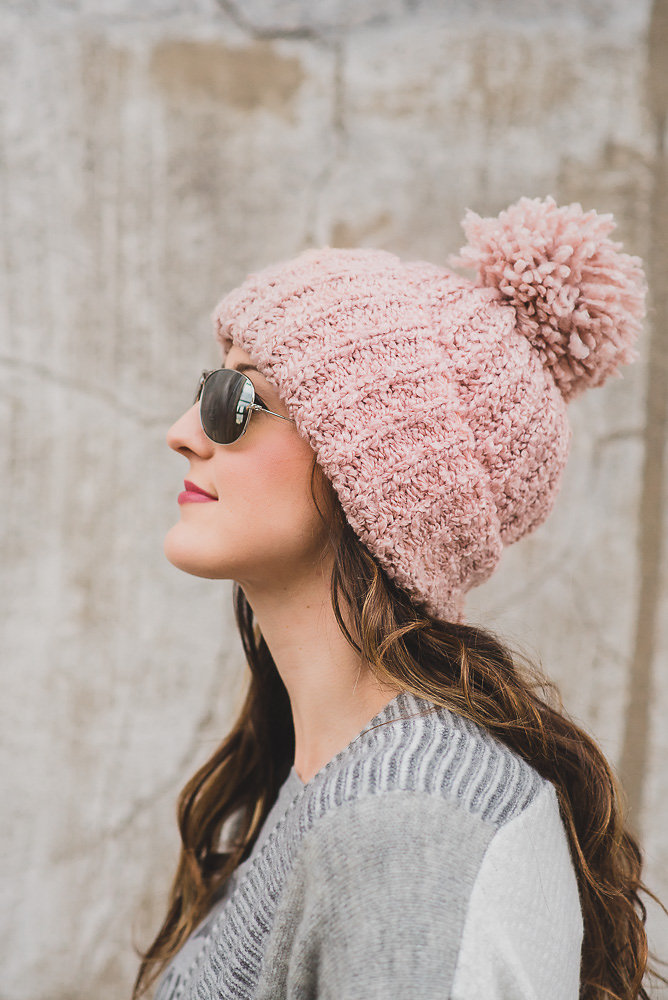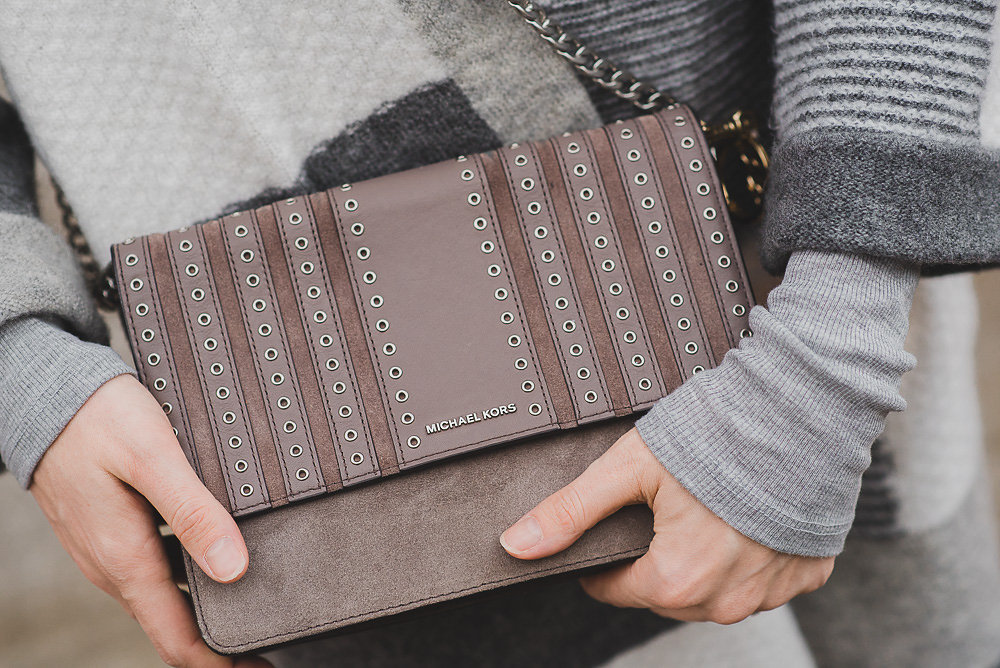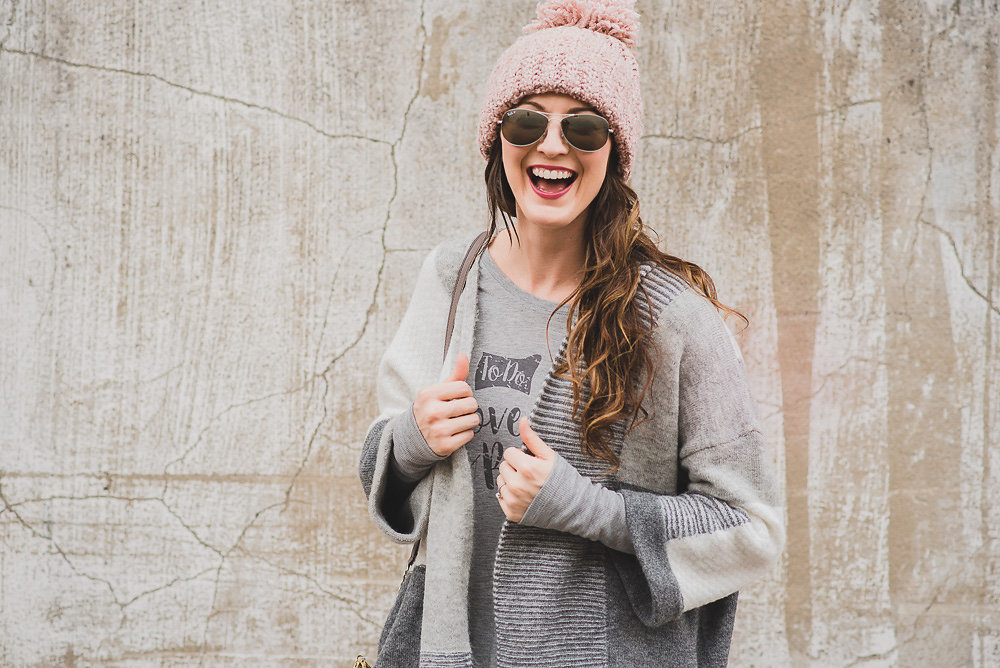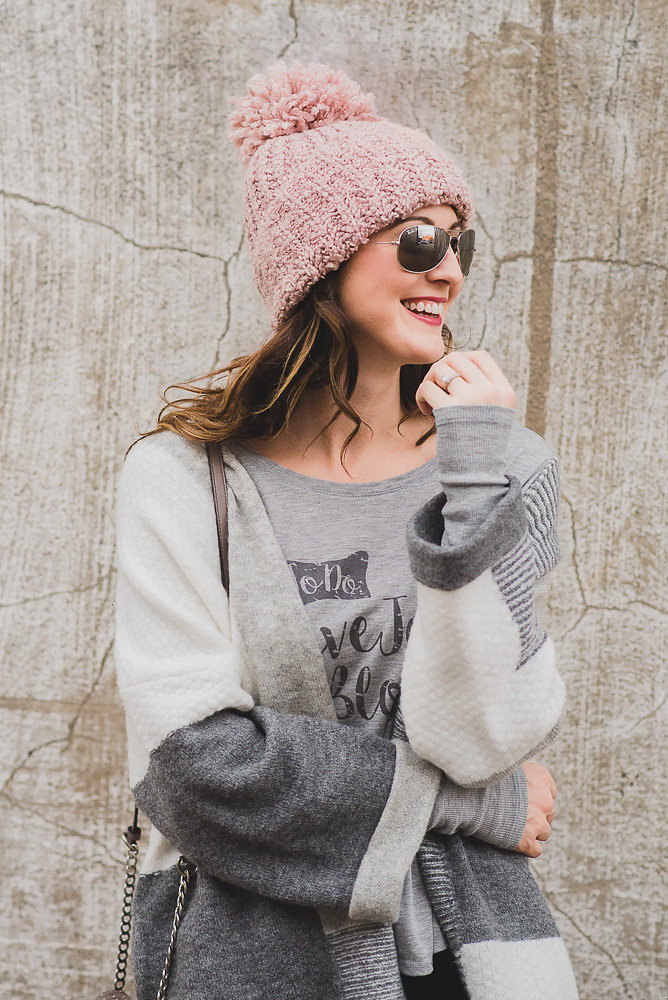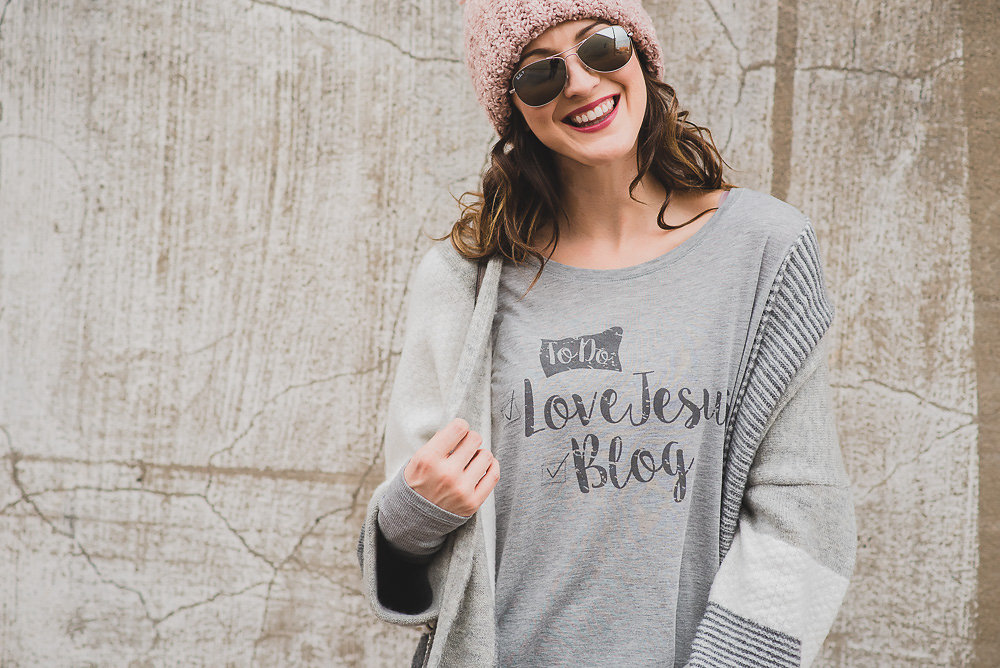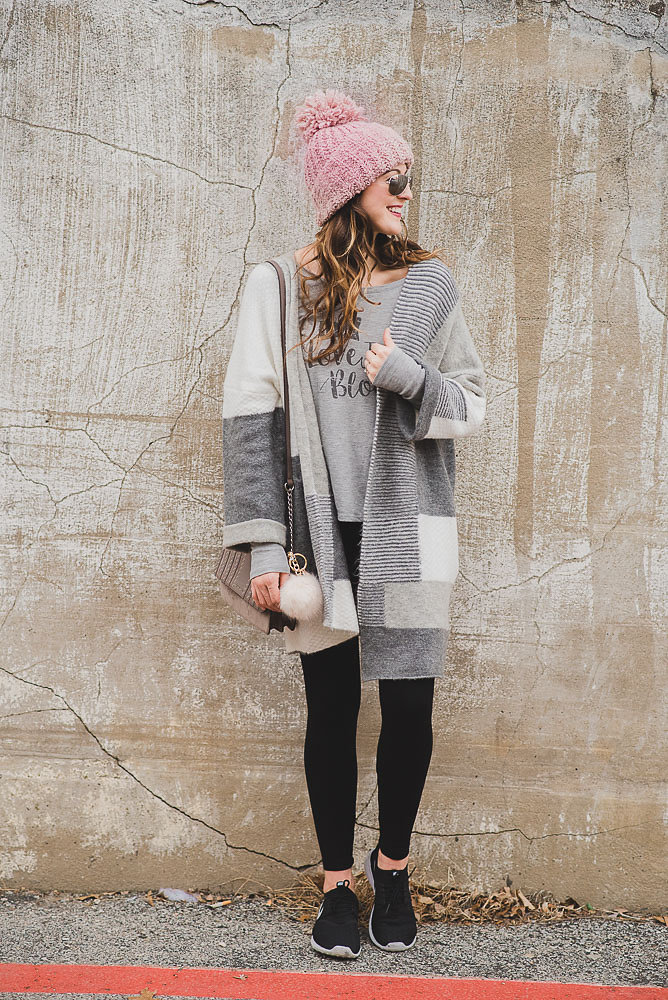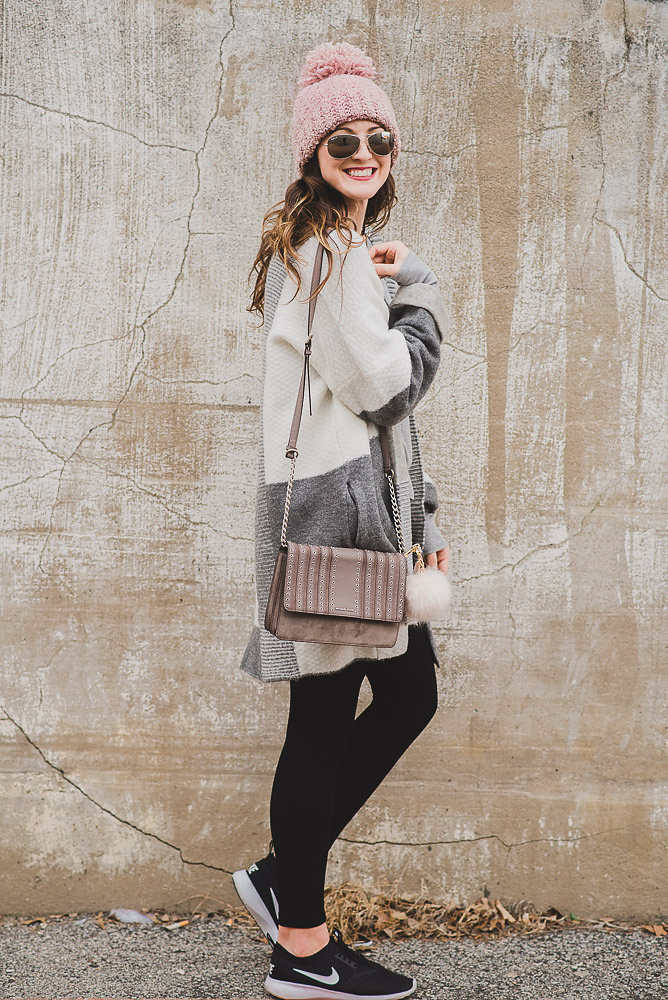 shirt: VF [wearing size S for reference. I'm 5'9″ and this runs true to size!] | sunglasses: Ray-Ban | shoes: Nike (Women) | bag: Michael Kors, similar | lipstick: NARS "Rita"
photography by: Bryan Grayson