Style
Hey Soul Sister
Jul 6, 2018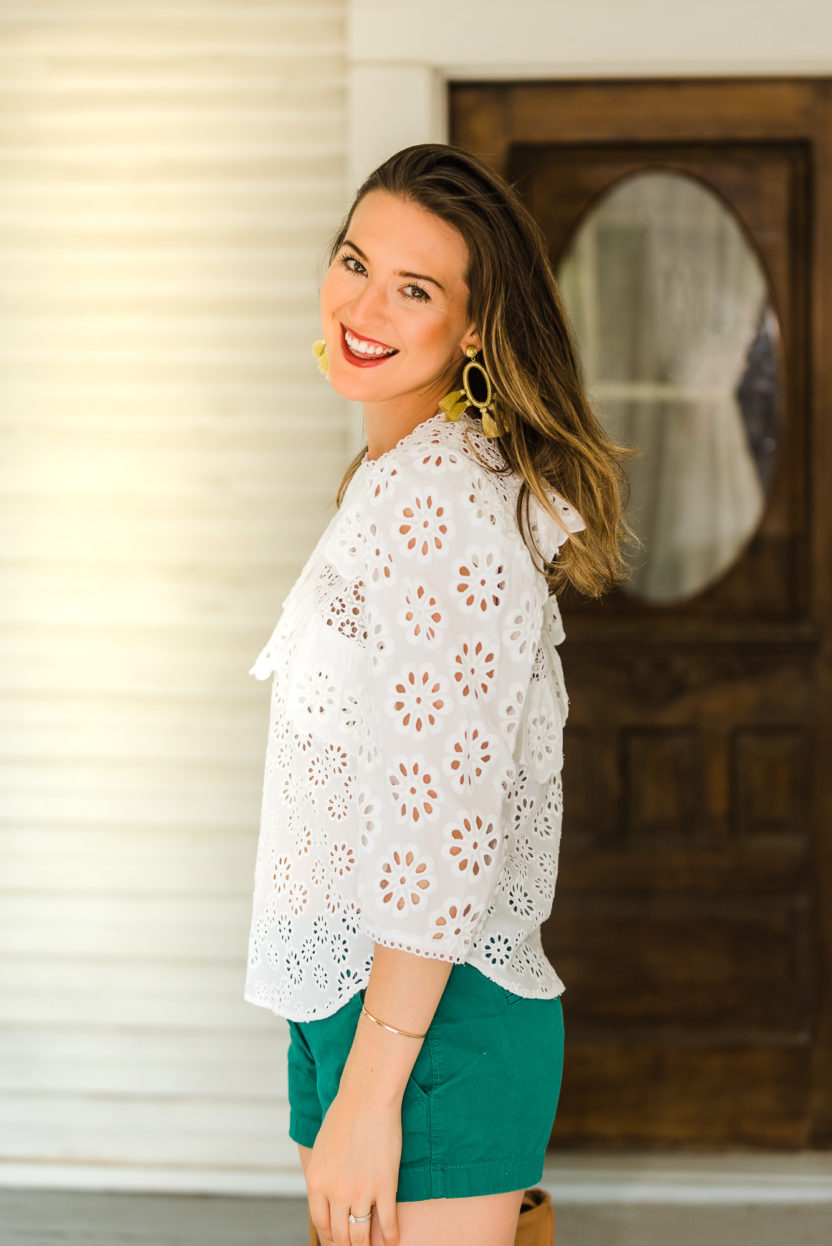 I hope you had a wonderful Independence Day!
I spent half of the holiday visiting my parents' country home, and the other half of the holiday at "Freedom Fest" on the square with my hubby.
We listened to music, ate dill pickle flavored popcorn, and enjoyed fireworks – just the two of us.
We also caught the 10:20pm showing of Jurassic World at a nearby theatre. I thought it was GREAT, but the bedroom scene with the little girl was terrifying…
Incase you're interested, you can read about my time in the country here.
This is random but my amazing friend, Alex, bought this cute bracelet for me back in March, and I've worn it almost every day since.
This is not a sponsored post.
I just wanted to tell you about my bracelet, because I think it's the perfect gift for your close friend or relative.
Especially if she's the type of girl that already has everything, or is a little on the picky side.
It's a delicate gold bracelet with the words, "Soul Sisters" inscribed in tiny print.
It clasps together, it's lightweight, goes with everything, and it's only $8.
You can choose between gold, rose gold, and silver here.
Do you have a soul sister? Someone who is your kindred spirt?
If not, you can be my soul sister! Have a great weekend!
You may also like