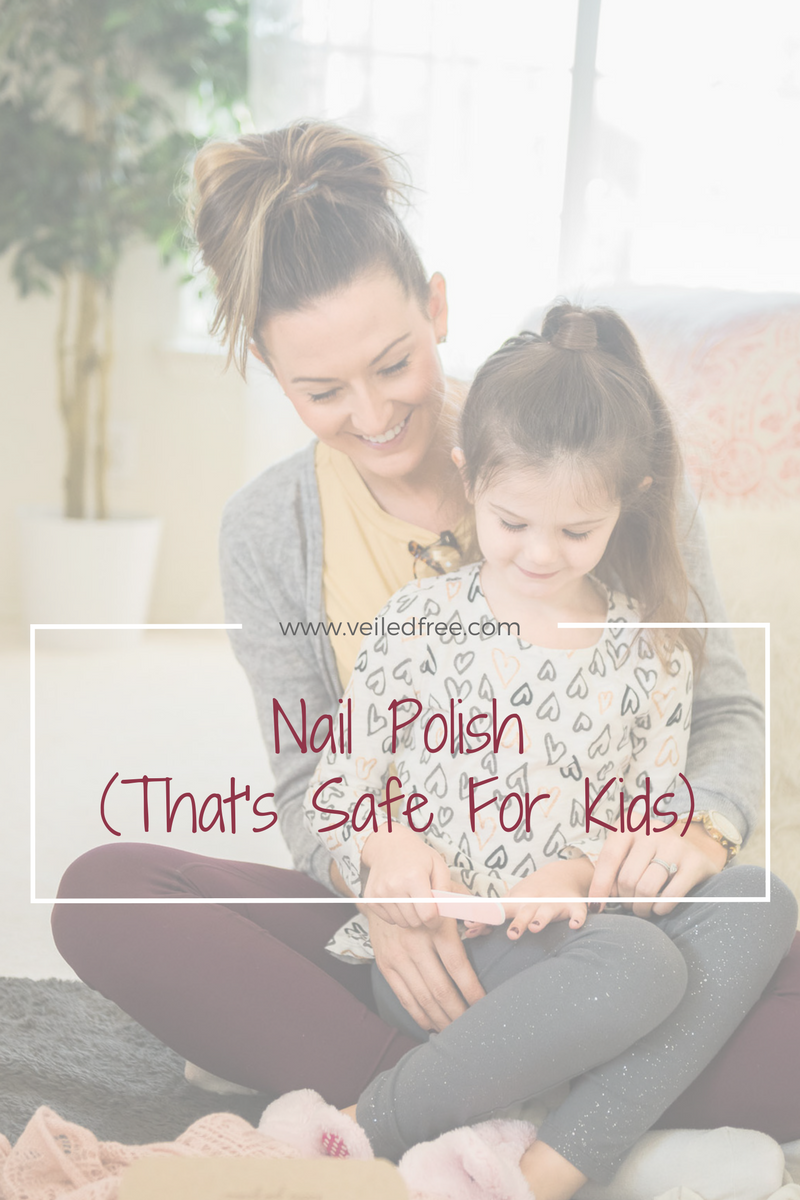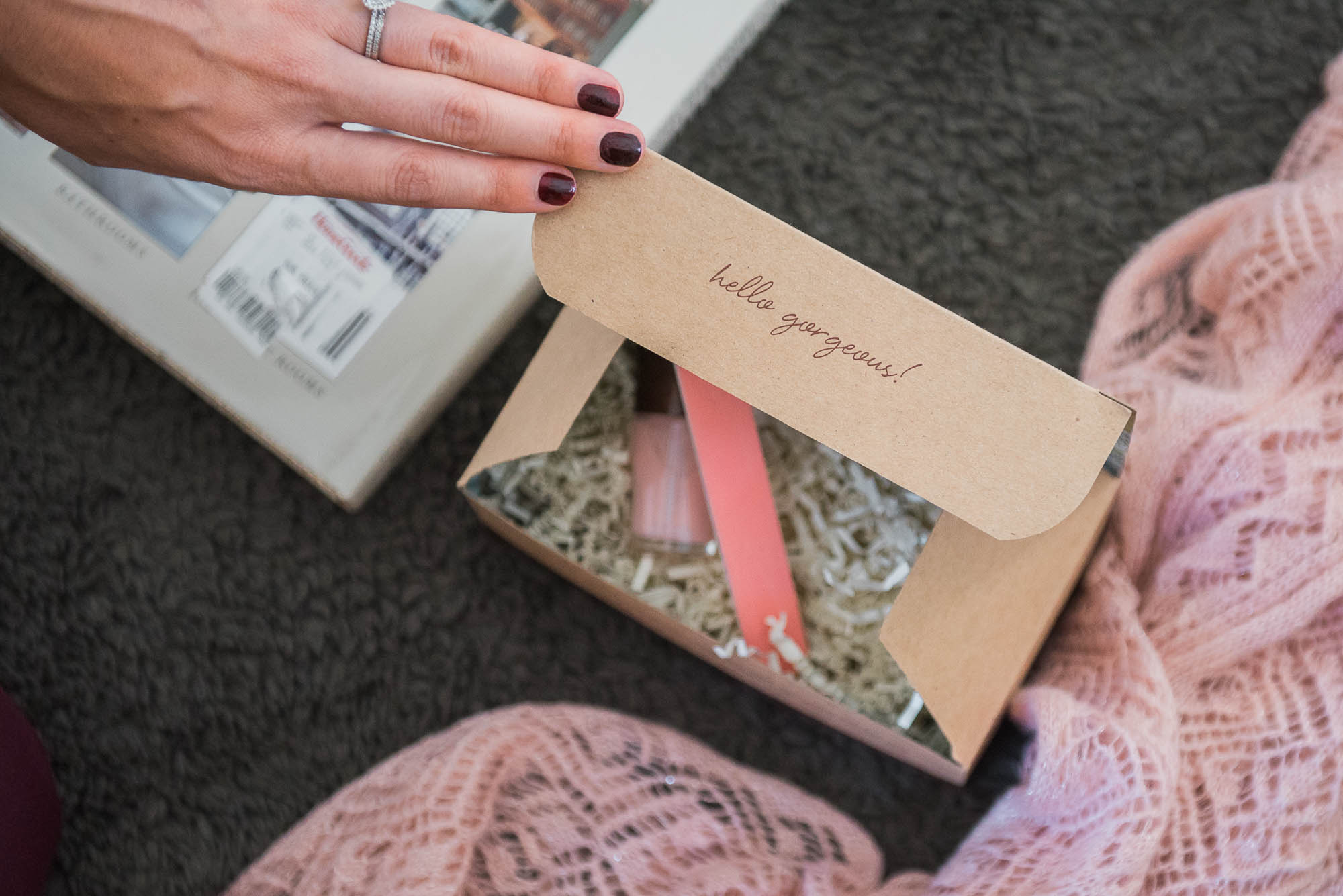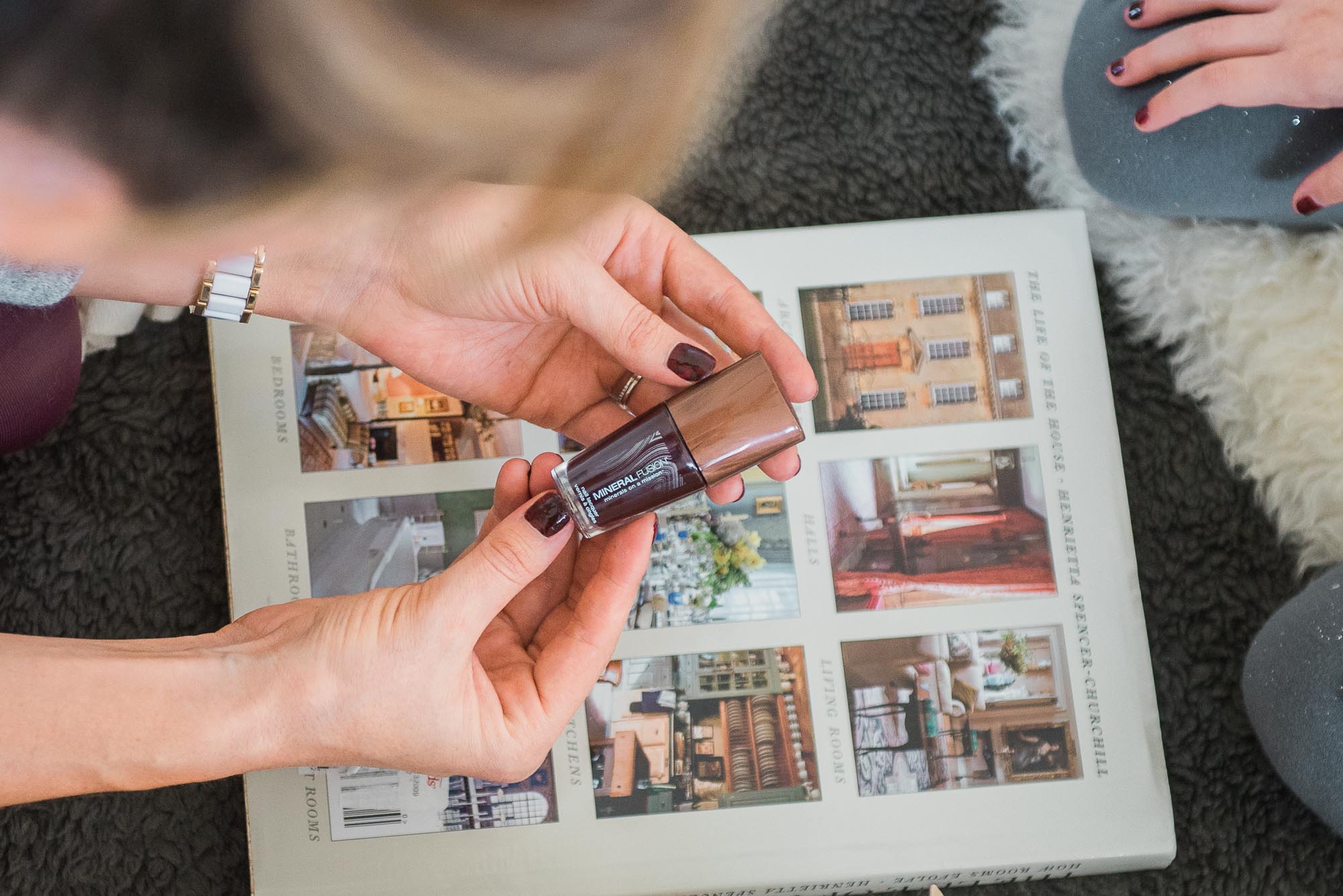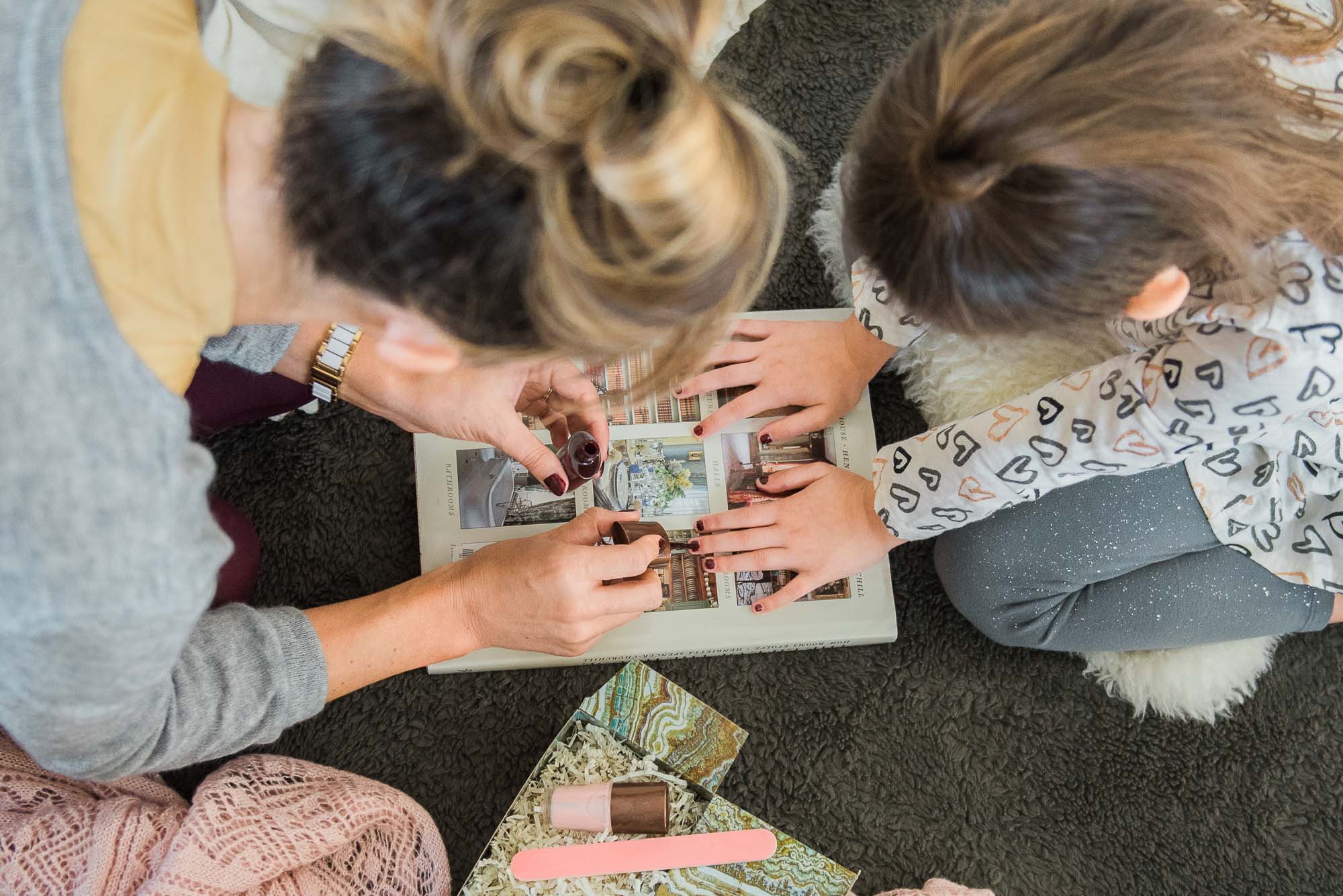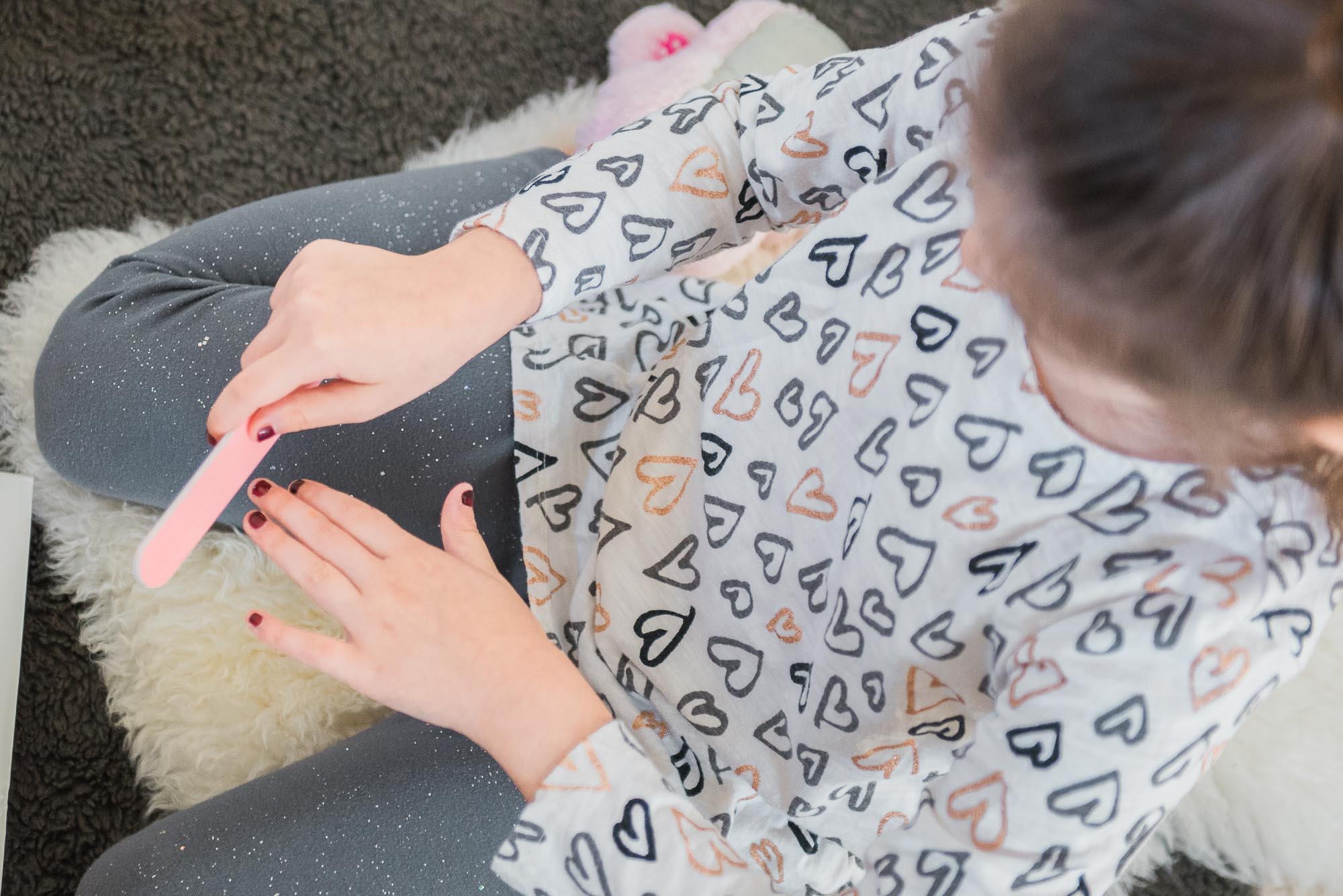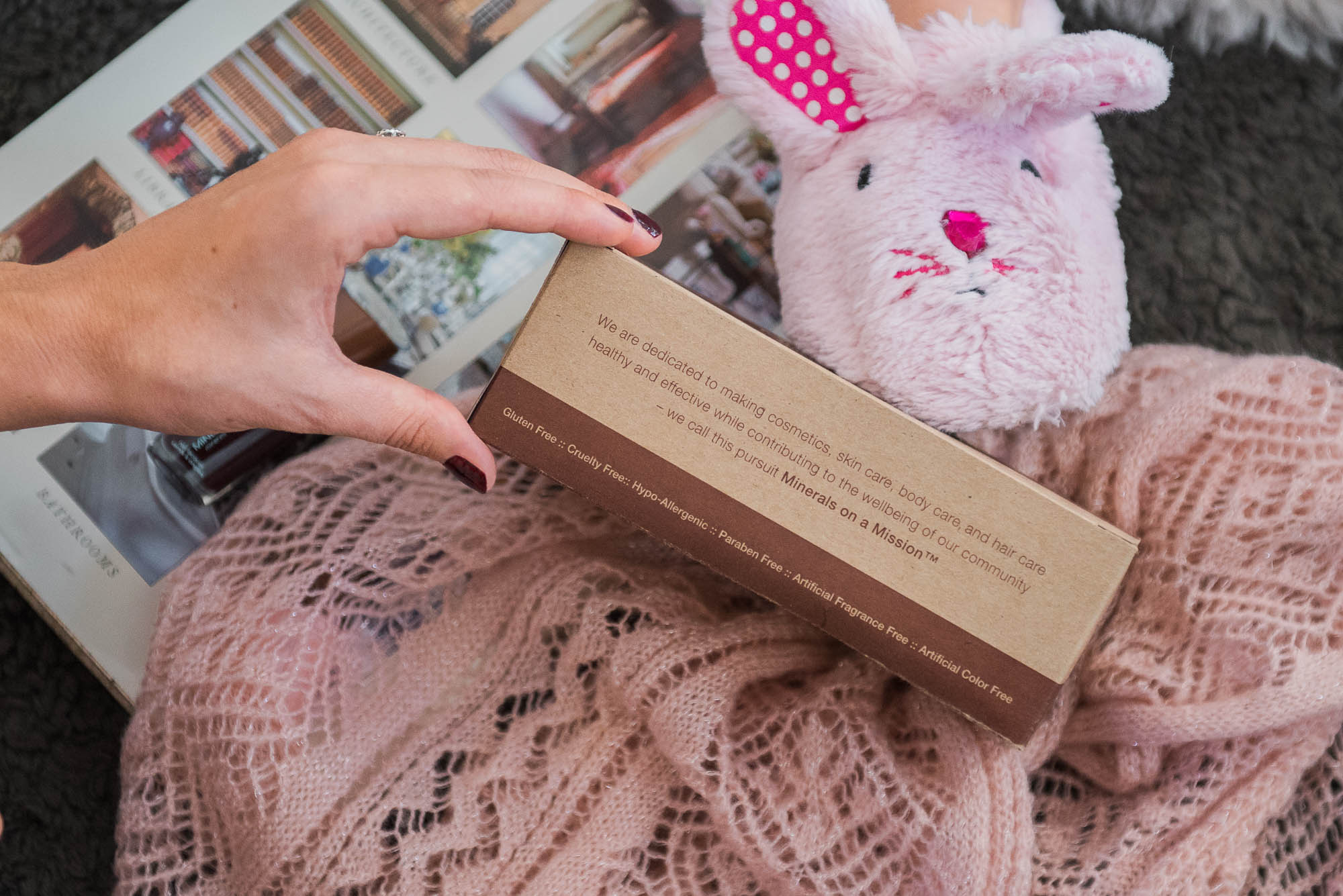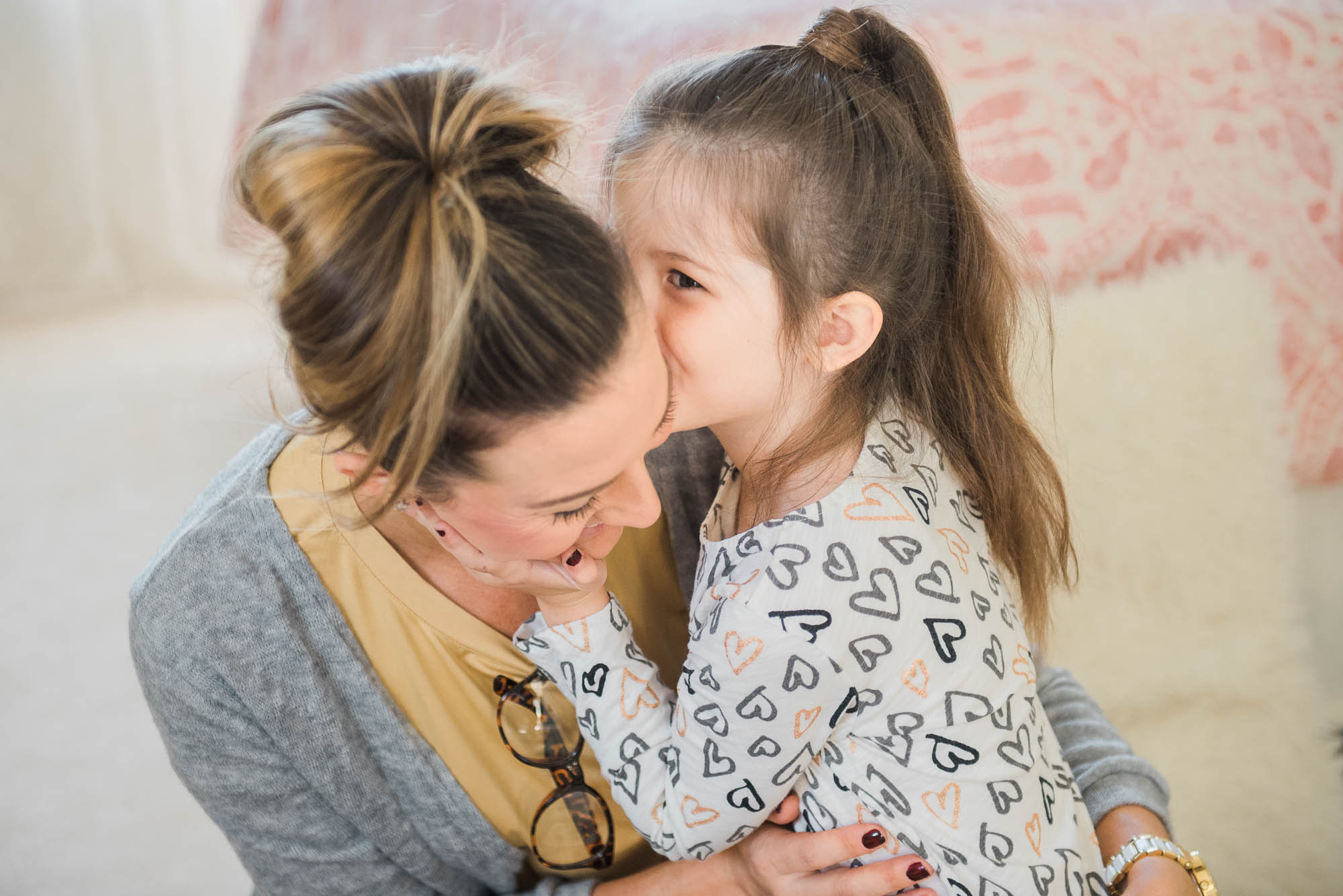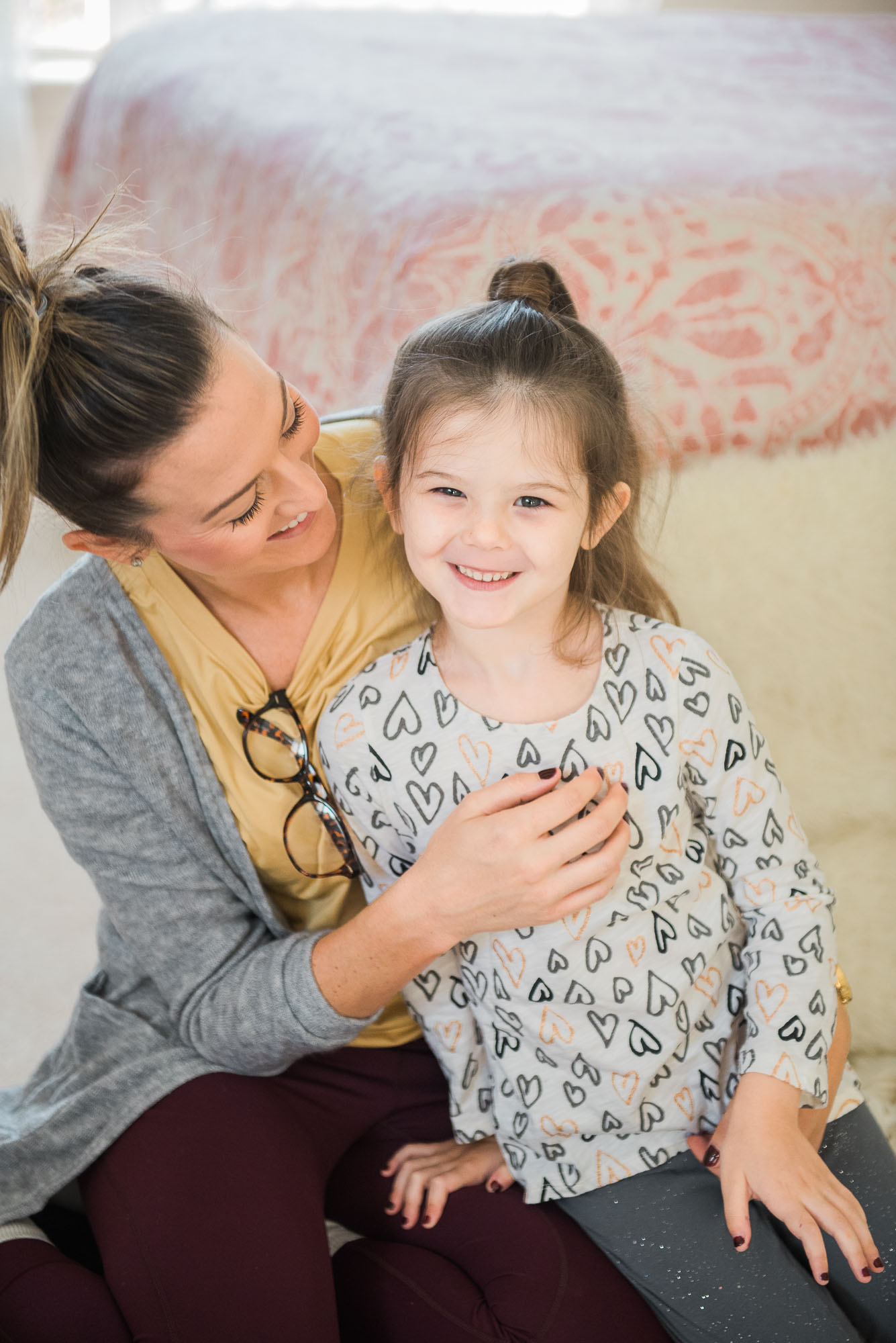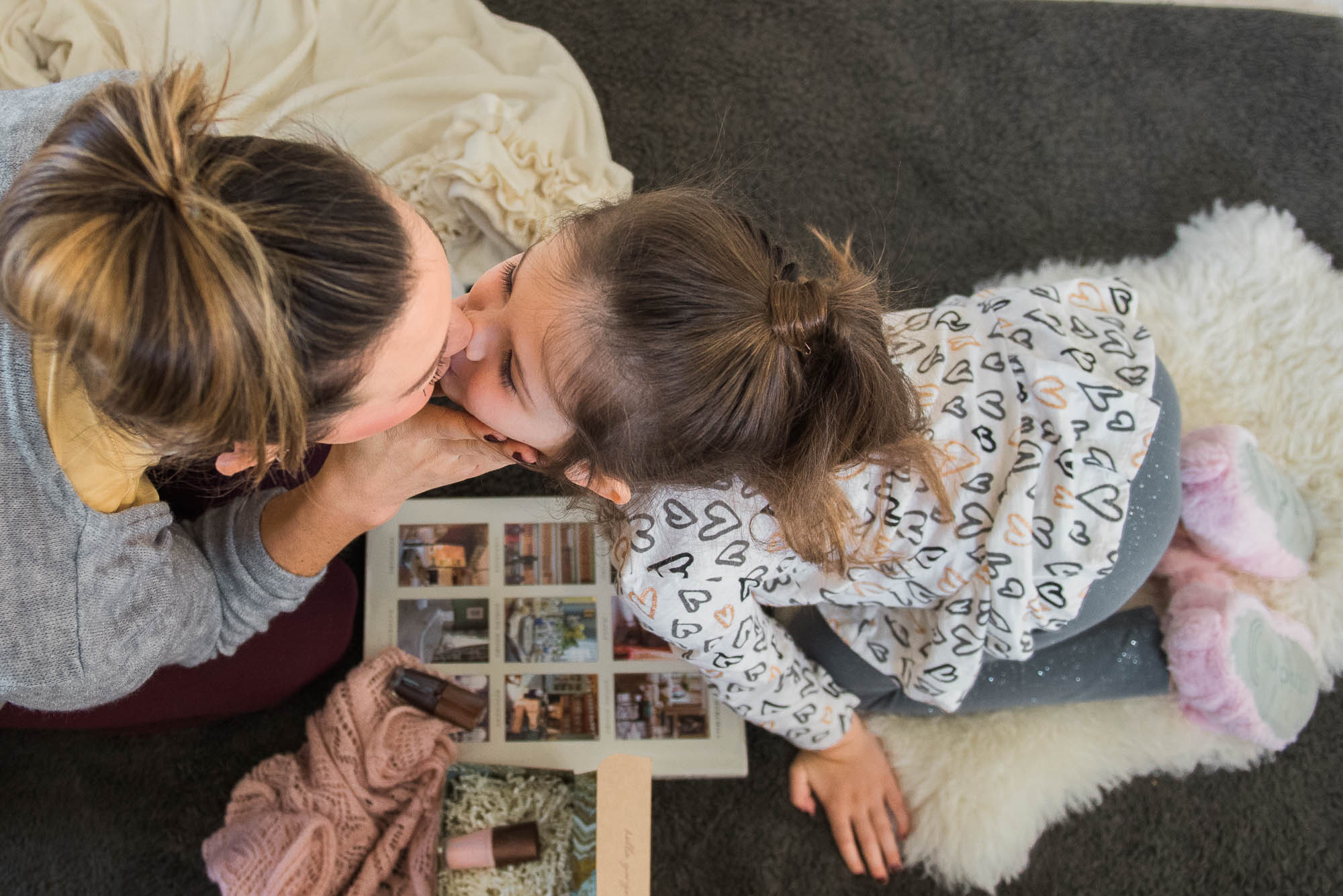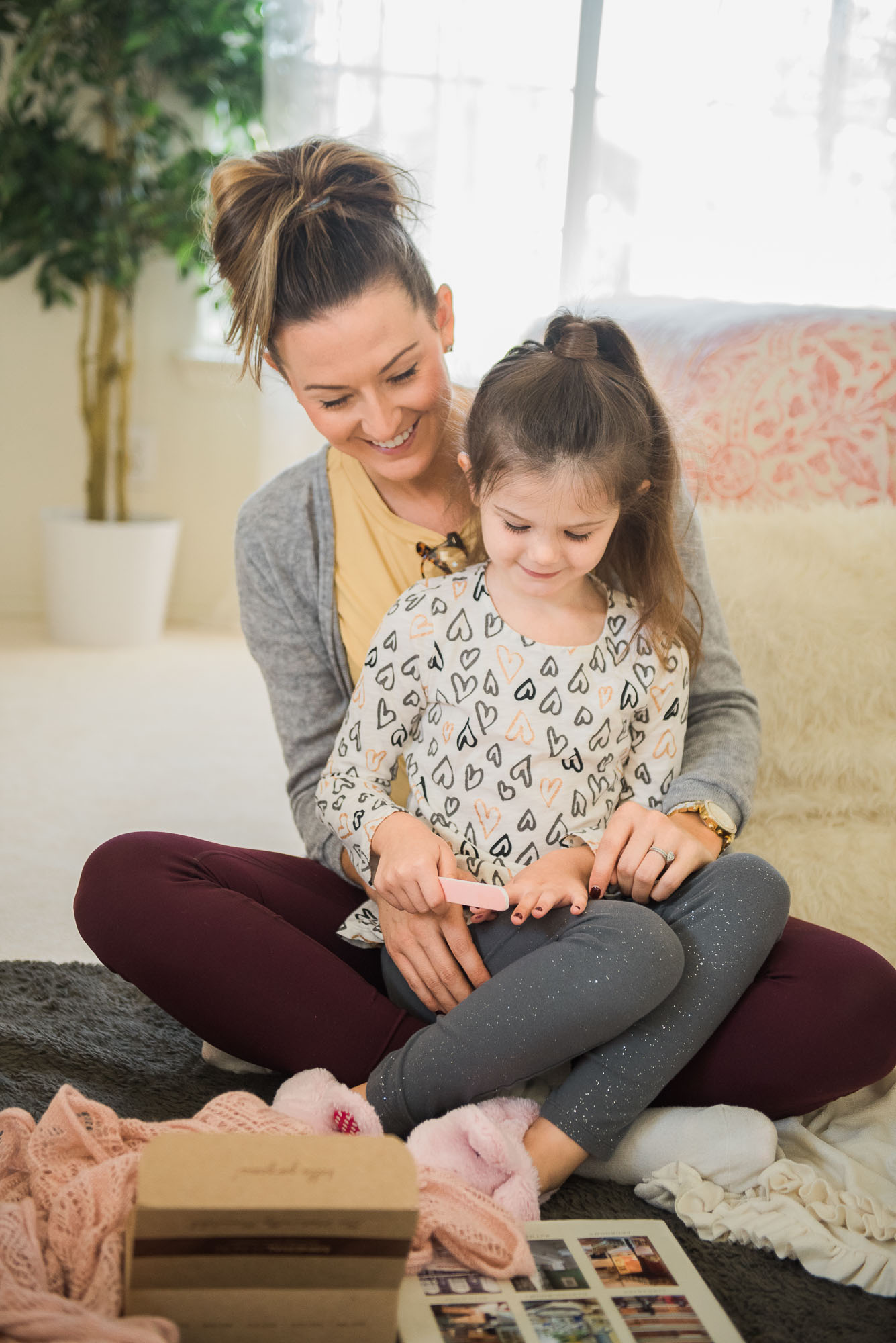 photography: Bryan Grayson
It's starting to feel like Fall every morning here and I love it!
Audri and I spend most of our time outside, at the park, or in our garage that we converted into a "Family Fun Room" (complete with a pool table, drums, guitars, a giant dollhouse, bikes, twister, and a yoga mat with weights).
But sometimes we enjoy lounging around inside in our comfy clothes doing absolutely nothing but snuggling and talking.
This top and cardigan have been on repeat for times like these.
This top is only $7 and it also looks cute tucked into jeans. The grey cardigan is only $13 and comes in 9 colors here. Shop the leggings and accessories below by clicking on the images.
One of Audri's favorite things to do indoors is act like she's at a nail salon, and I'm the "lady who works there"…..
Diva child, I know.
I've been hesitant to paint her nails until I found a nail polish that's safe for kiddos. The brand I'm using is Mineral Fusion and their products are paraben free, hypo-allergenic, artificial fragrance free, artificial color free, gluten free, and cruelty free. The shade we're wearing today is called Garnet and it's my favorite for Fall. My favorite for Spring is called Rose.
If you have a "girly girl" for a daughter, this nail polish is the perfect gift.
Because it's a safer alternative, it doesn't last quite as long as regular nail polish.
I apply two coats and the top coat on Audri and it looks great for about a week, and then it fades. I simply re-apply and feel good knowing my child isn't compromising health for beauty. 🙂
Shop my top coat, gentle remover, and more nail polish colors below, and a portion of your sales will be will be given to the NCADV (National Coalition Against Domestic Violence) which directly supports survivors of domestic violence.
You may also like