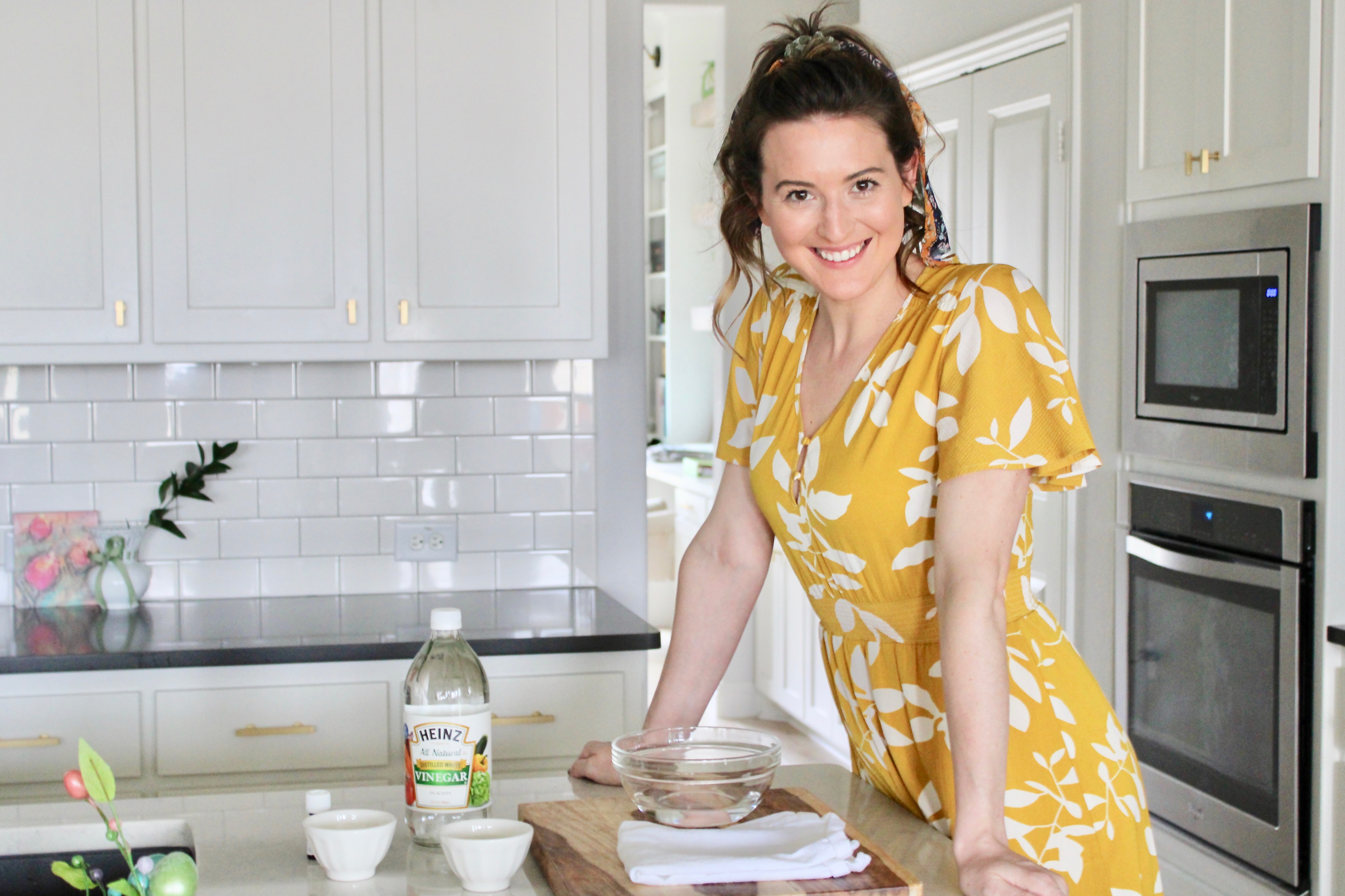 I go through my organic antibacterial wipes like nobody's business.
I'm not sure if that's because I have a small, undiagnosed case of OCD or if all of you mommas with toddlers can relate…? 😉
Anyway, I love my organic antibacterial wipes a lot.
And because I make them from items I already own, they cost me less and last much longer.
I used to buy green works disinfecting wipes, but they aren't 100% non-toxic (which means they're not great for our health or the environment because they contain chlorine bleach) and they cost $6 per tube.
Some recipes I've tried over the years call for water, vinegar, dish detergent, and oils but I've found that it doesn't clean all of the grime unless I spend an afternoon scrubbing away.
What works best for my home is this:
32 oz container
bamboo towels – wipes are durable, reusable for up to a year
1 cup of purified water
1 cup of white vinegar
40 drops of Tea Tree essential oil
2 tablespoons of vodka – this helps preserve the mixture
Pour mixture into 32oz container and fold the bamboo towels to fit. Soak for 24 hours and they should be absorbed and ready for cleaning any surface!
After cleaning, rinse with warm water to get all of the gunk off and put back into your container for another use!
If you'd prefer to use cloths instead of towels, I suggest these. It's basically the exact same thing, but you can actually put them in your laundry to go through the usual kitchen linen wash.
*Tip: wring out as much liquid as you can before using either towels or cloths. 
Happy cleaning!