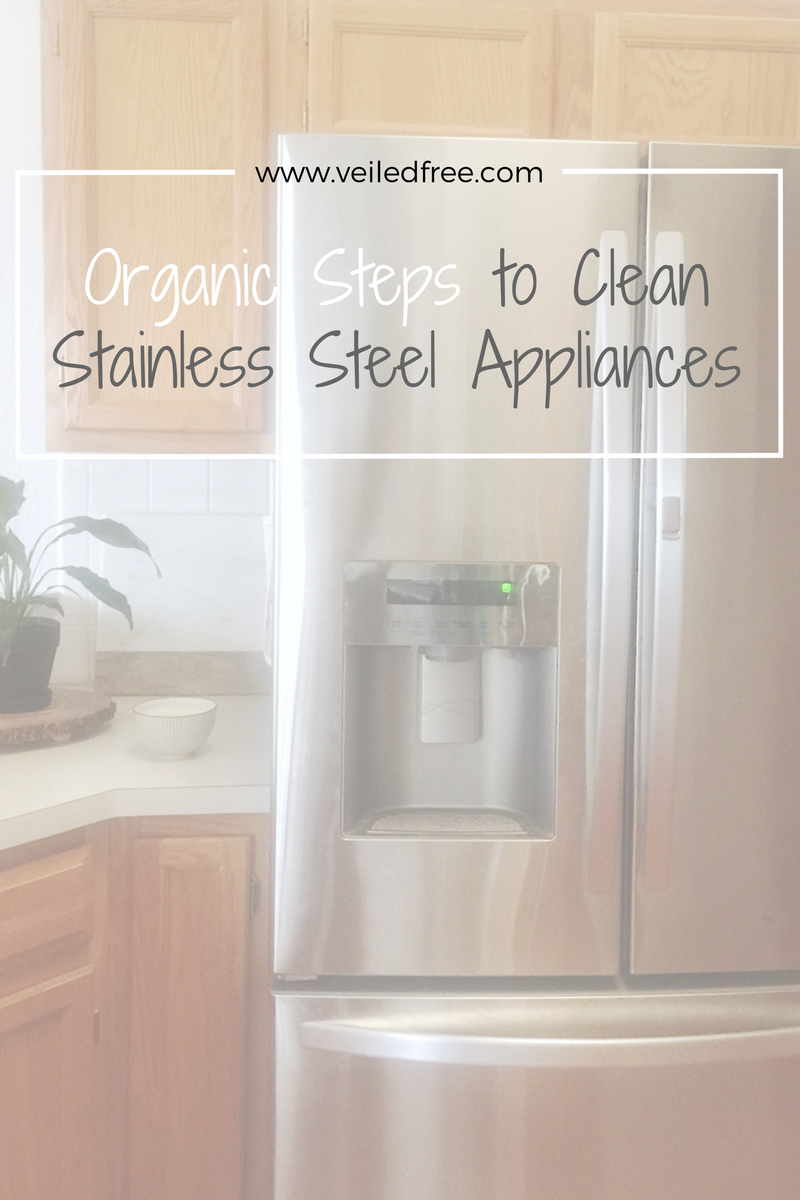 This is the first year I've had stainless steel appliances – and up until this point – I've had quite the love/hate relationship with them (haha)!
They are absolutely beautiful but can be a drag to clean….
I follow a pretty strict daily cleaning schedule and every Tuesday is my "kitchen" day.
I've noticed that once I'm done cleaning….my stainless steel appliances still remain dull looking – almost like they have a film over them.
So, after eight months of trying different cleaning methods, I've finally found my favorite!
It only involves two steps and it's toxic-free!
I put on my gloves and spray (or rub) white vinegar on my stainless steel appliances to get rid of the germs, food, fingerprints, stickers, and whatever else my daughter feels like decorating with 😉 Then I wipe it down with a bamboo towel!
I spray organic olive oil onto a clean bamboo towel and rub it all over. (I've found that my appliances are not greasy to the touch if I use olive oil spray versus liquid).
I have a few reasons as to why I use bamboo towels and the organic muslin cloths I've linked below, rather than typical paper towels.
I save so much money. Instead of impulsively purchasing them at the grocery store – I just order these online. One roll of bamboo towels replaces 60 conventional paper towel rolls. Yes, 60 to 1.
I also don't go through an entire roll as quickly, because they are unbelievably durable and machine washable. I reuse these bad boys constantly – and conveniently enough – they fit on my paper towel holder (also linked below). #winwin
My little tip to masking the potent vinegar aroma is to rub lemon oil all over the appliances once the first two steps are completed. This way it smells as clean and fresh and it looks!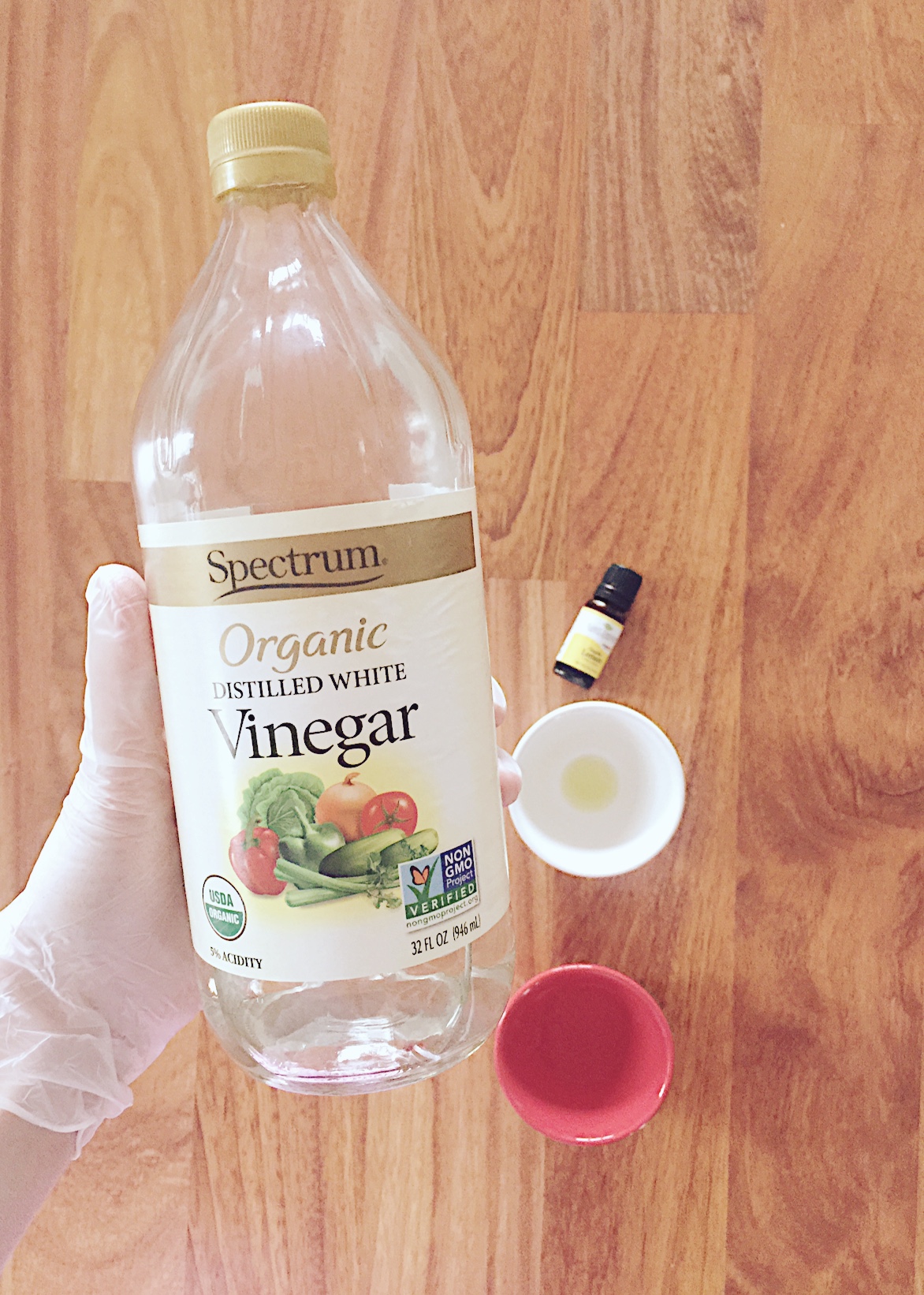 This method is my favorite because the distilled vinegar kills the bacteria, the olive oil keeps the appliances from getting smudged throughout the week, and it's 100% safe so my little one can help with chores without being exposed to harsh chemicals that are in popular cleaning wipes.
Let me know if you try this at home!
You may also like