Fashion
From Winter To Spring With Elaine Turner
Mar 27, 2018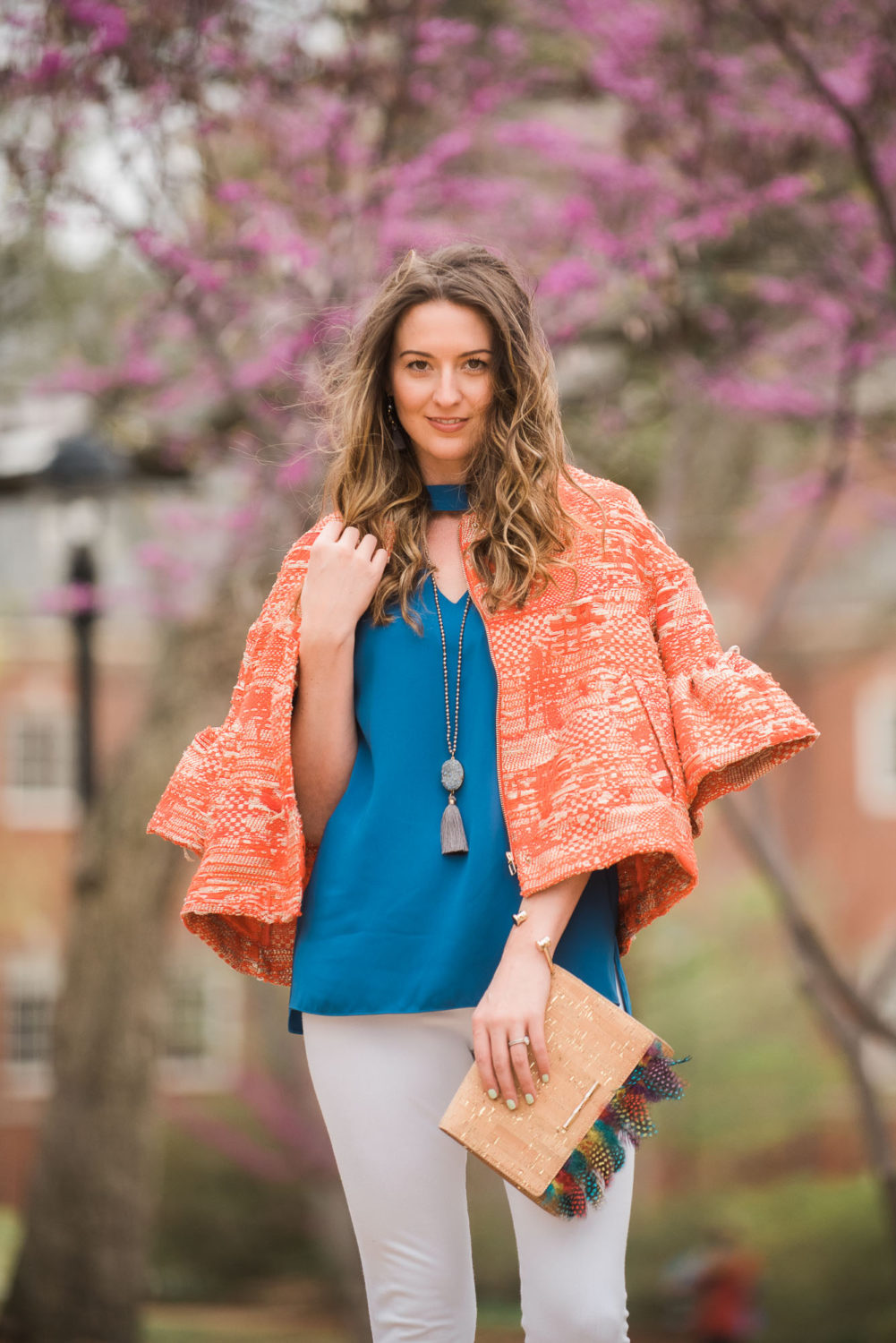 Elaine Turner is having a sitewide sale right now, and I thought you guys should know that everything is 30%off.
I'm currently wearing an outfit (entirely from the new collection) that transitions really well into spring.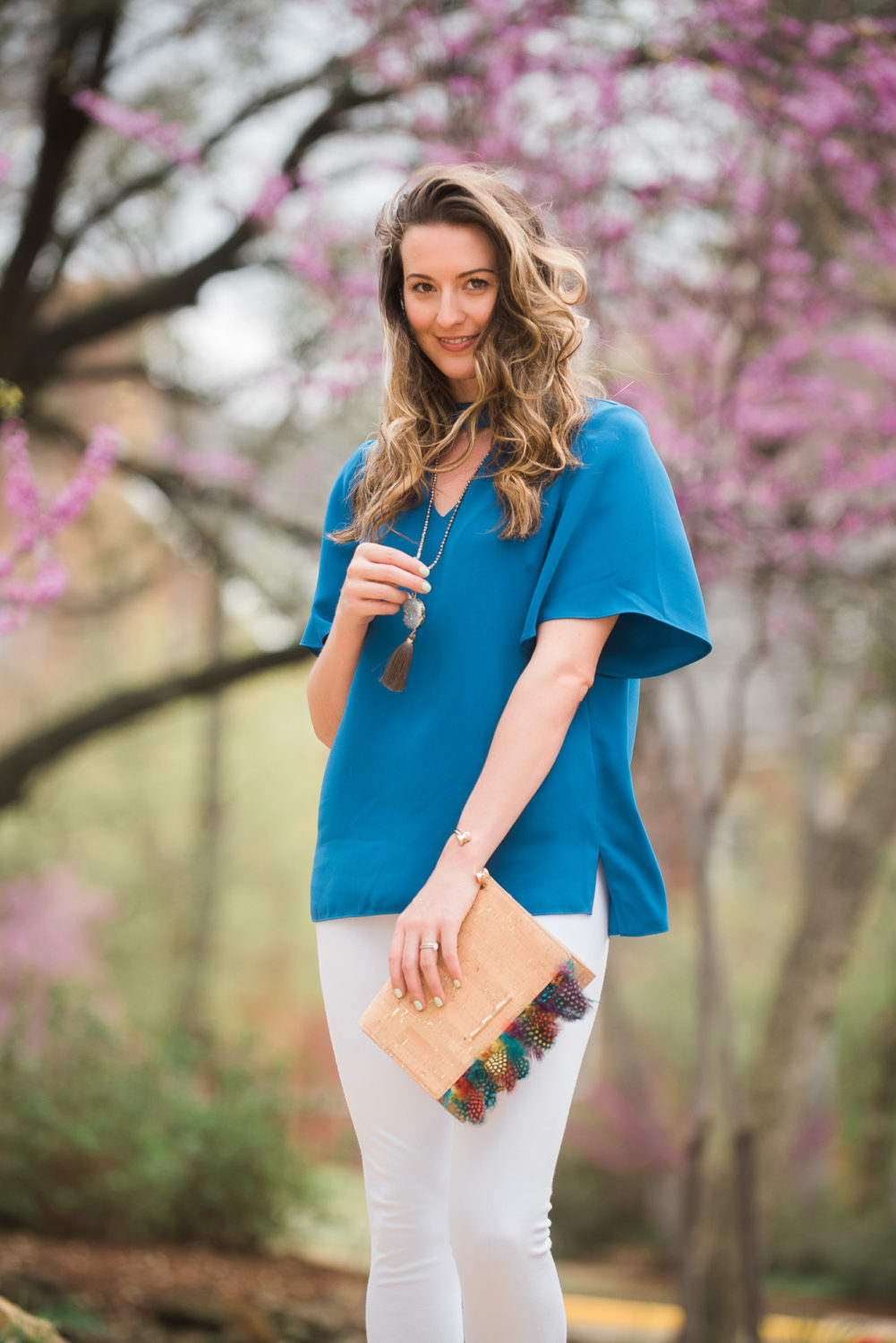 Add this gorgeous Elaine Turner top to your capsule wardrobe, because it is perfect for layering.
My favorite part about this top is the length. I can tuck in the front – or leave it out – and it hangs beautifully either way.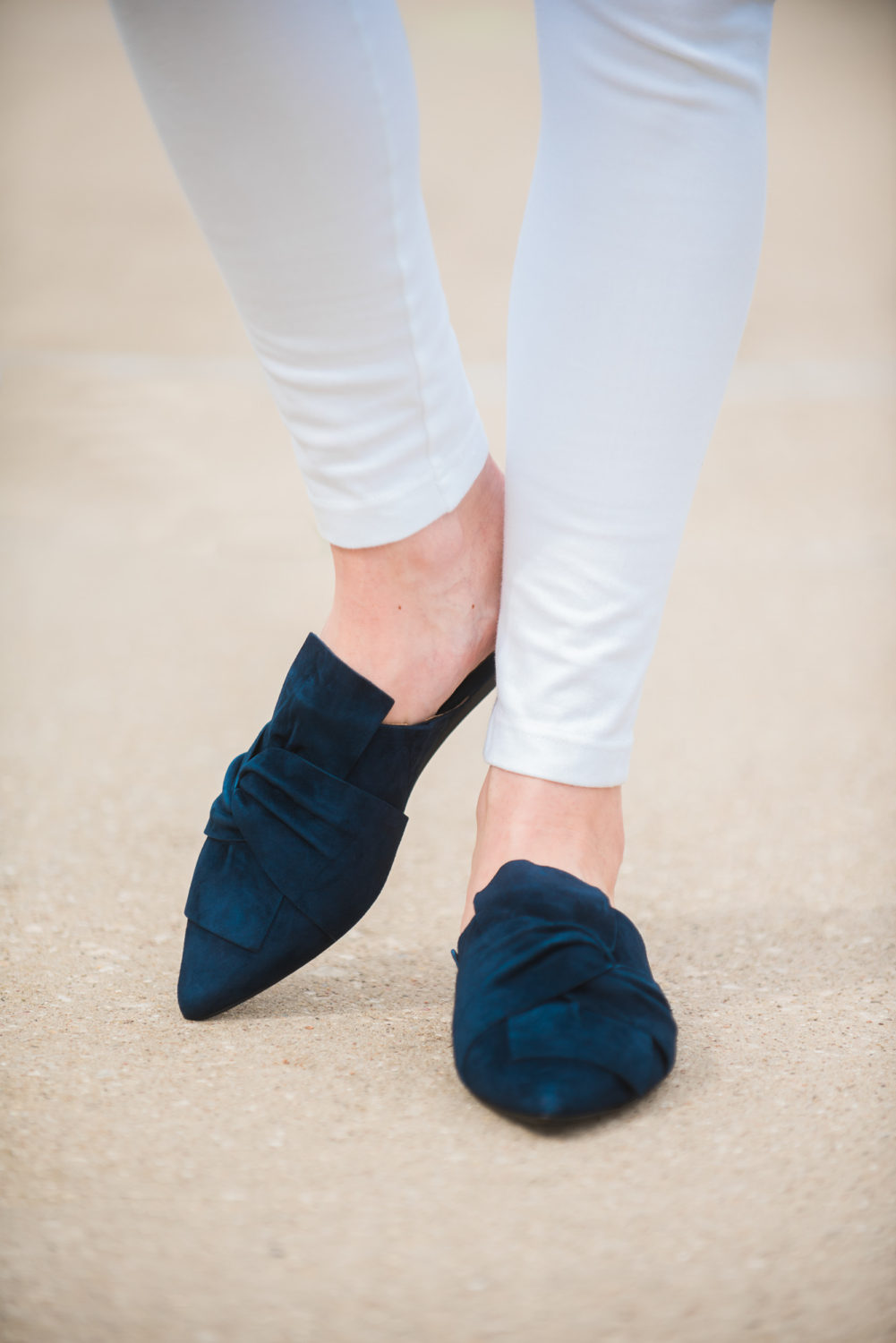 These leggings are high-waisted (and forgiving in all of the right places) so I'll be wearing these 24/7.
If you aren't a huge fan of a white pant, no worries, you can purchase the darker color here.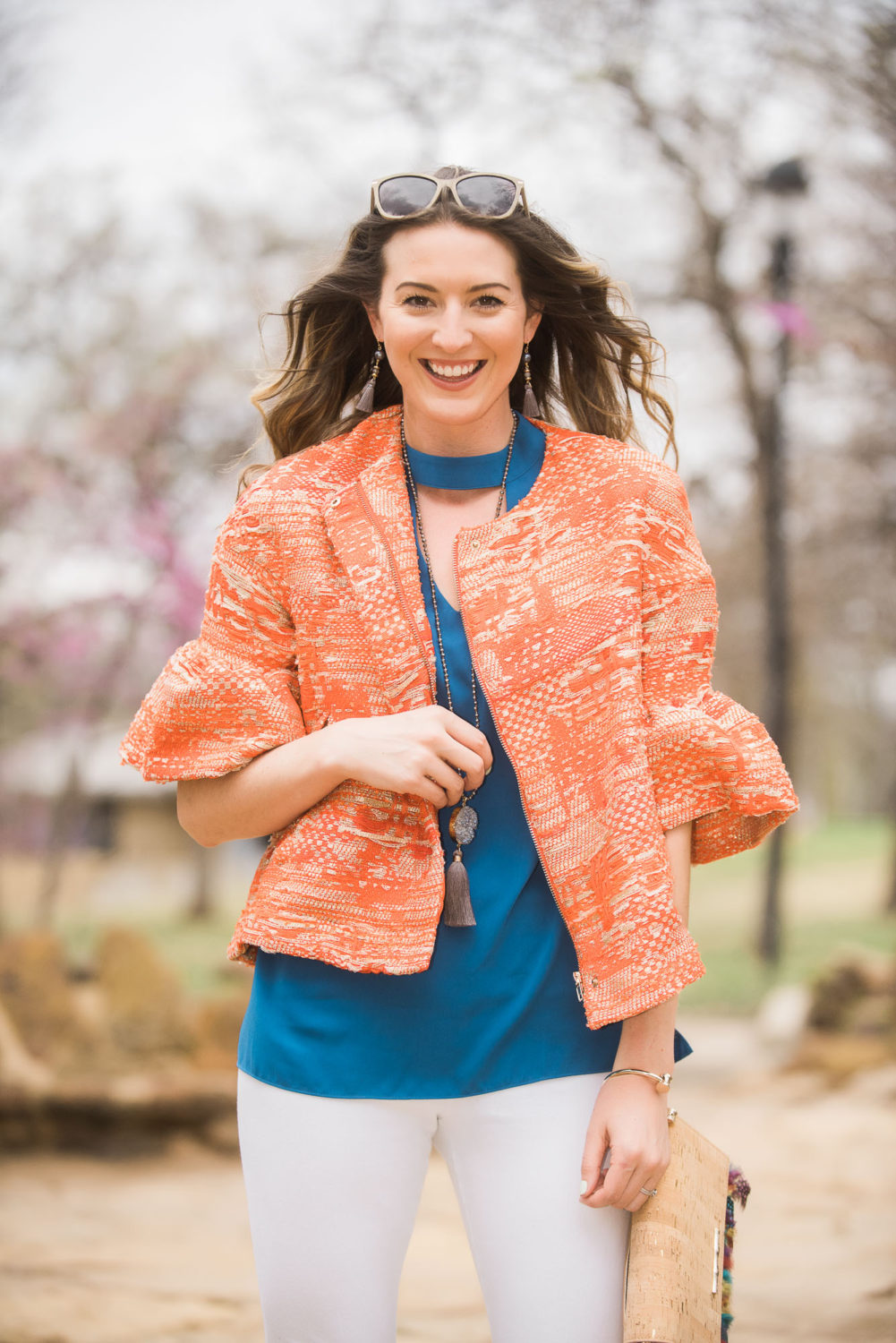 If you're like me (constantly colder than everyone else in the room lol) I suggest this jacket.
In real life, it's extremely light and airy. It's definitely a fun texture and color so I had to include it. It honestly just brightens my day when I look at it! 🙂
It may have something to do with the bell sleeves. As you know from this post, I'm loving that trend.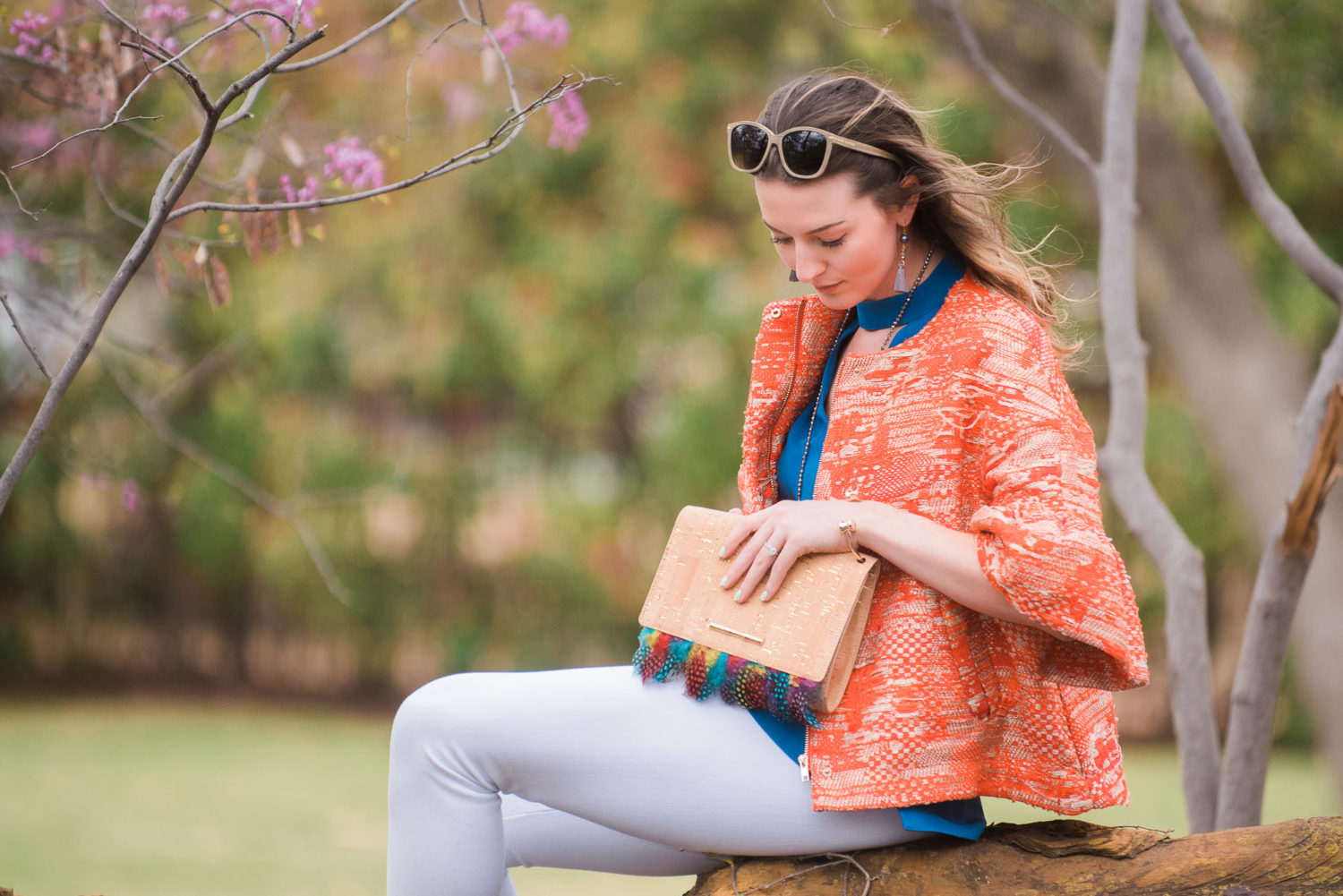 Okay, let's shift gears for a second…
For those of you that have never heard of Elaine Turner….she's known as the "Houston Handbag Queen".
Handbags were the first thing Elaine Turner developed, and ALL of hers are beautiful.
This clutch I'm holding has a very unique wristlet attachment, which I love.
It obviously makes it easier to hold onto the clutch itself – but I noticed the longer I wore it around my wrist – the easier it became to multitask.
How practical is that?
Plus it looks like I'm wearing a bracelet. #winwin
The feathers are from Spain, but if you want something a little less bold, I suggest this beautiful best seller.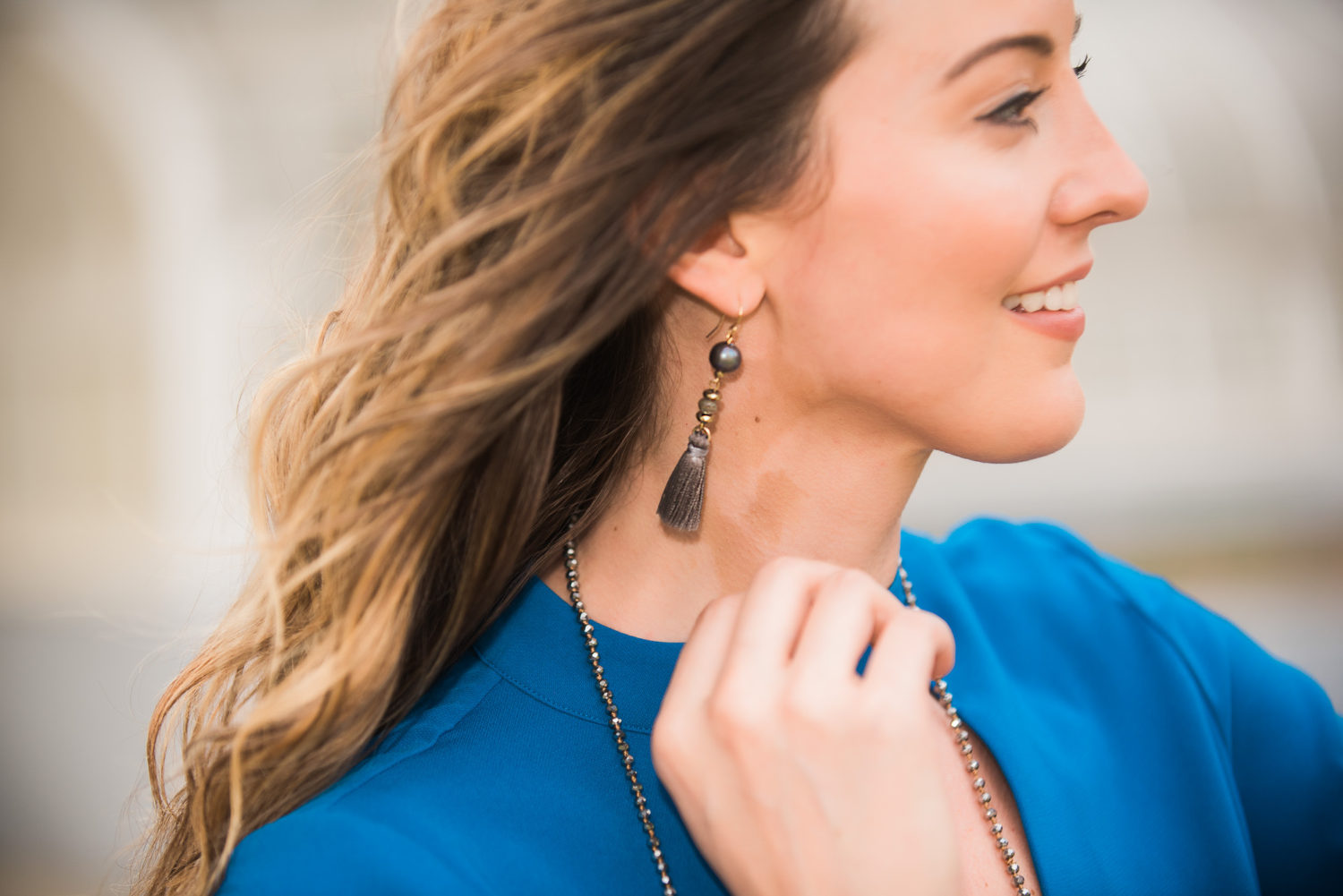 I am excited to partner with this brand, because they have a heart for giving back.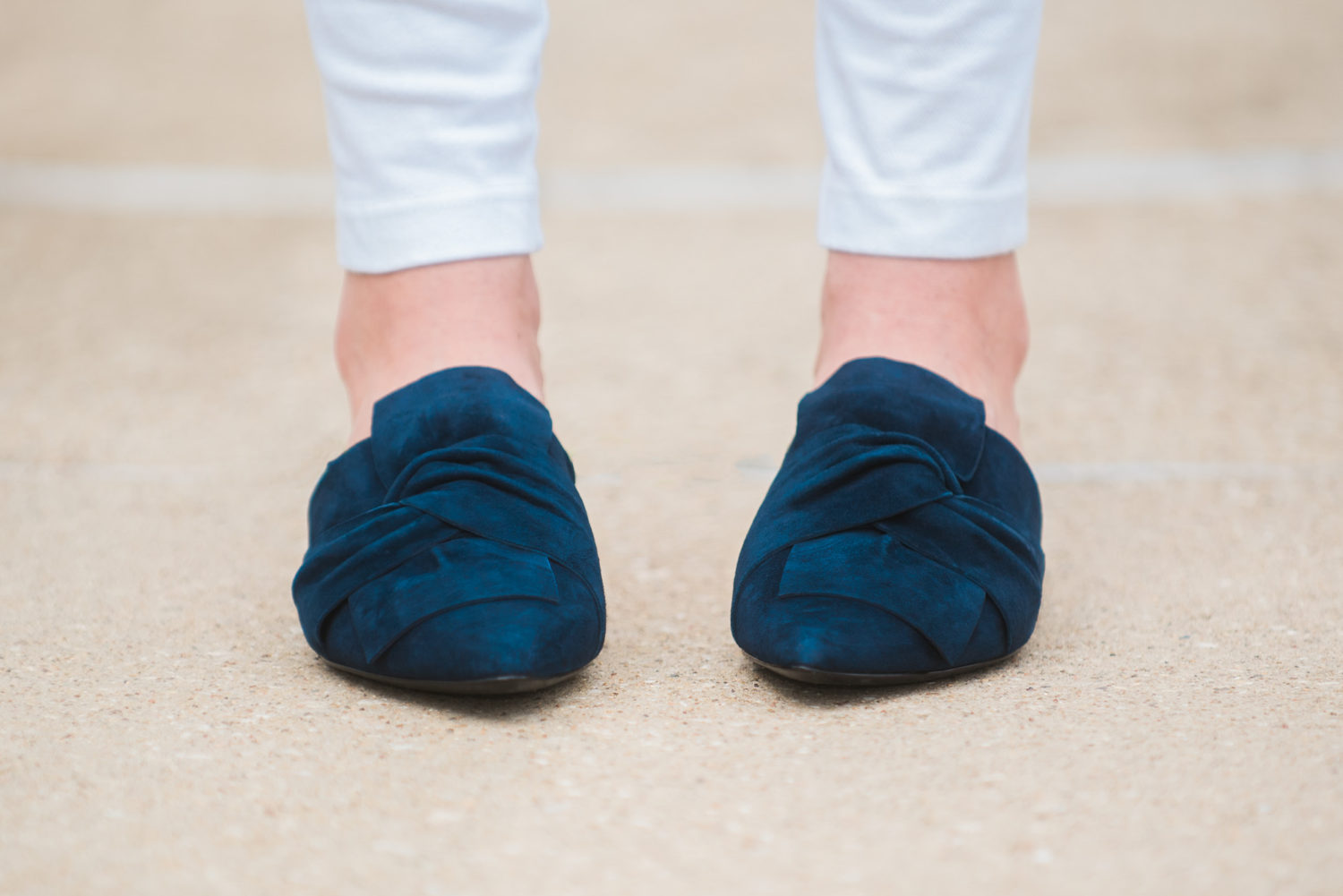 Elaine's mother was diagnosed with breast cancer, so Elaine has been donating funds to cancer related non-profits ever since her business began.
Later, Elaine's daughter was diagnosed with autism.
In her honor, she launched an organization called Autism Rescue Angels where she helps families with the financial burden of raising children diagnosed with autism.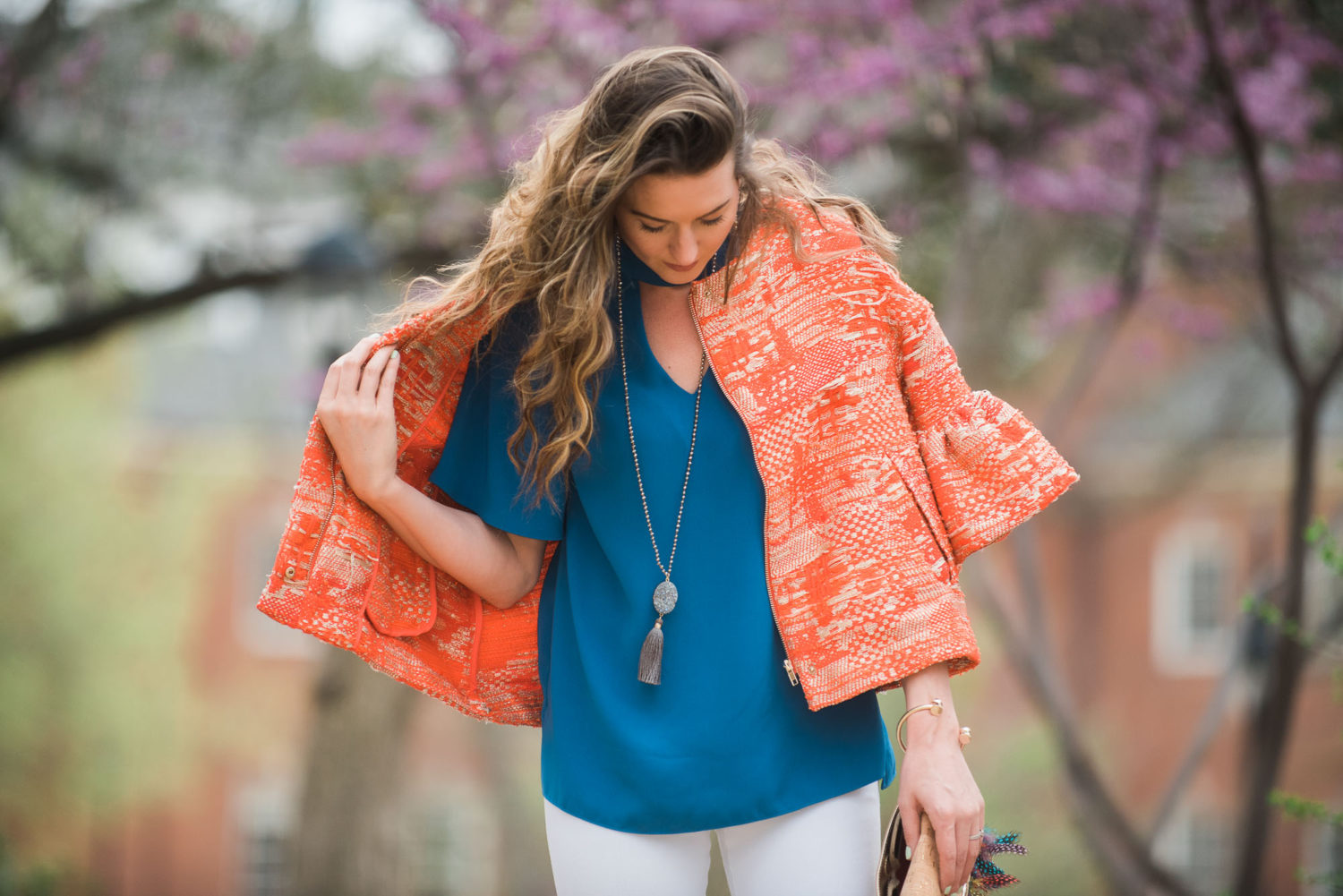 Know that money from your purchase will go toward these causes.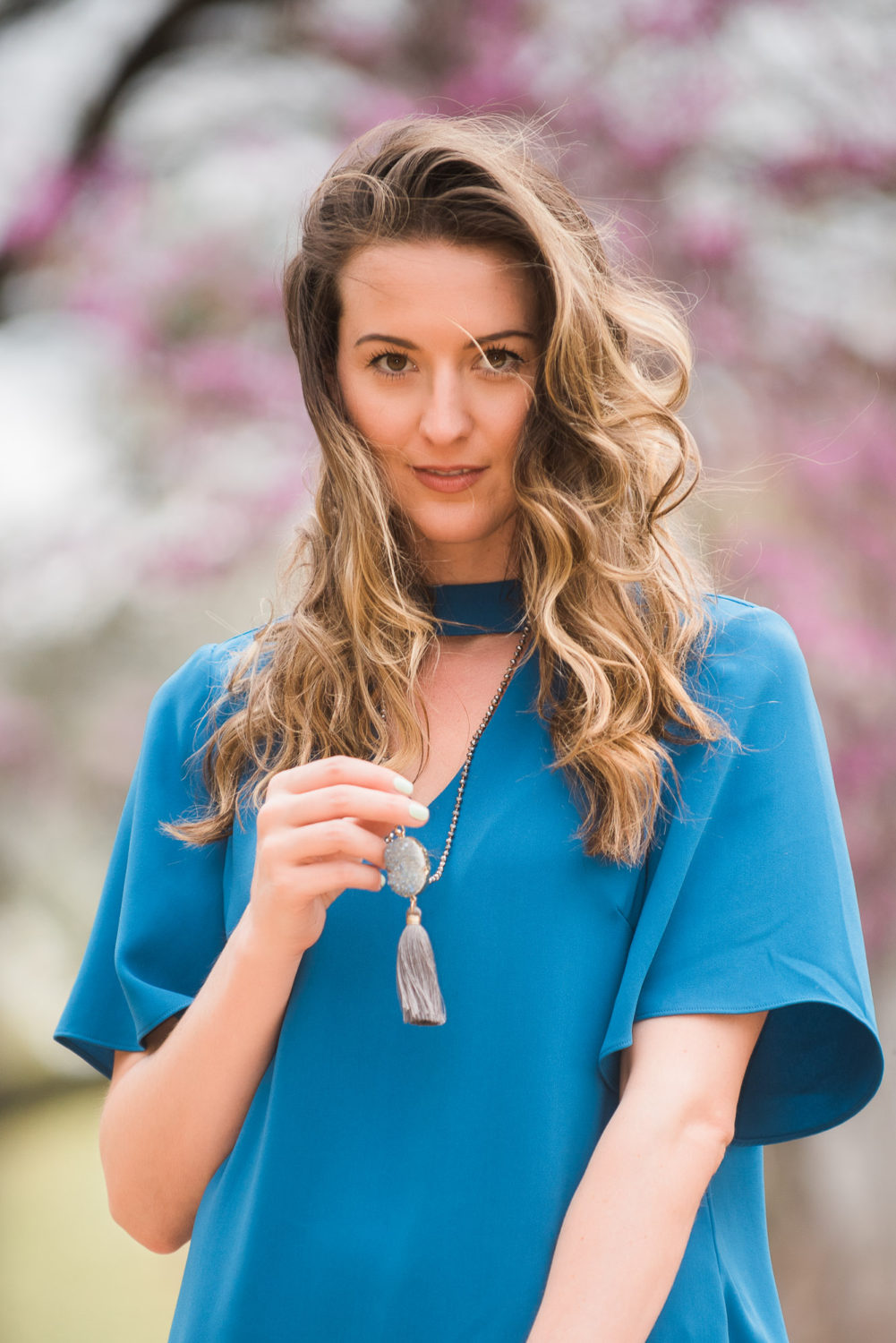 photography: Bryan Grayson
You can stop by the Shops at Legacy location, any of the other locations in Texas, or shop online here.
Just make sure to type in the word FAMILY at checkout or you won't get the 30% discount.
Shop My Post:
Jacket: Tori in Tomato Tweed
Top: Alisha in Poolside
Purse: Keating in Cork
Leggings: Denim in White
Necklace: Amelia in Grey
In partnership with Elaine Turner. As always, all views are genuine & products are truly loved! Help support the brands who support VeiledFree, so I can continue to bring you quality content. Thanks for stopping by my little world changers! #sponsored 
You may also like