Lifestyle
Why Being A Creative Feels Like A Burden, Sometimes…
Feb 1, 2018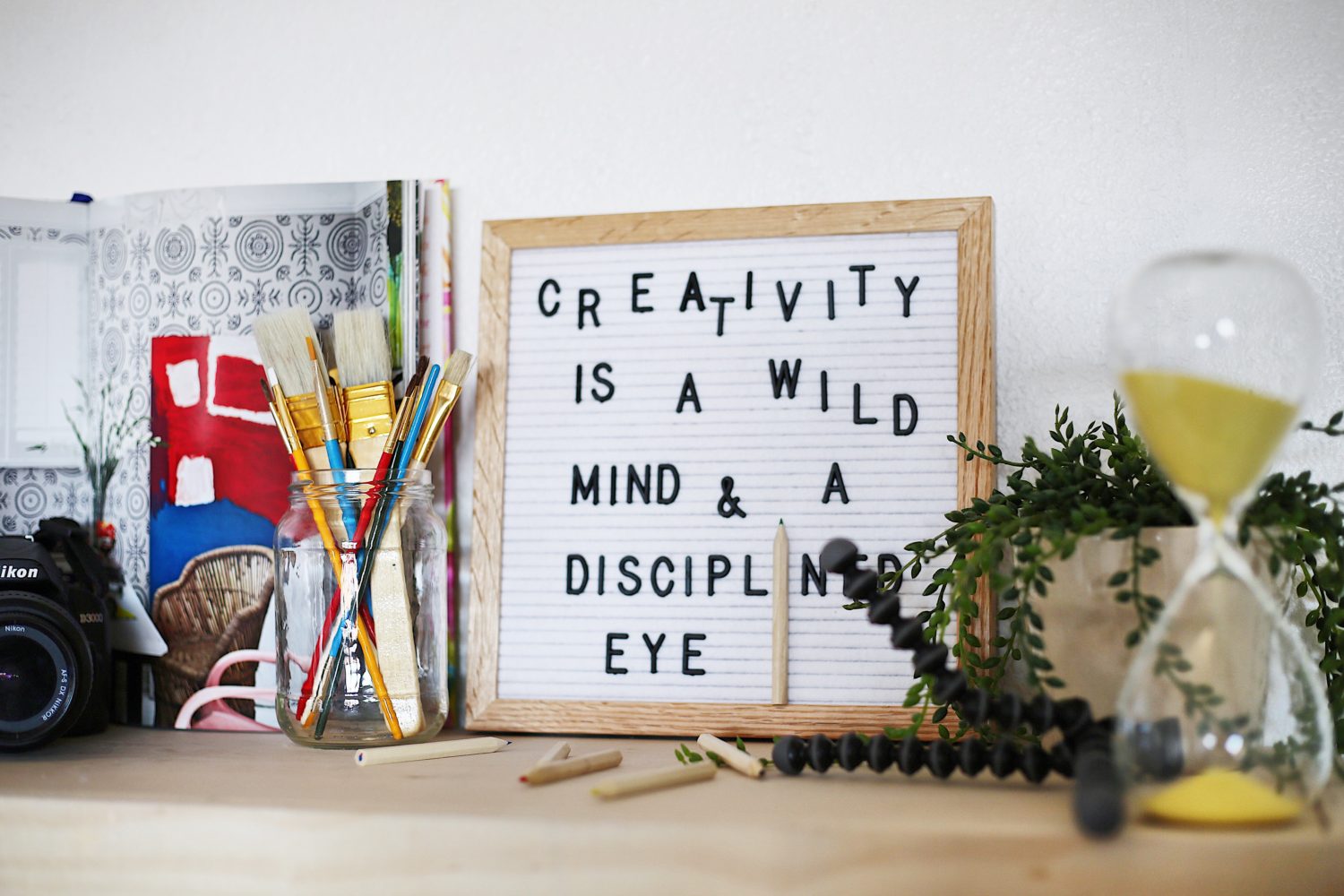 Those of you who've been reading my blog for awhile probably know by now that I'm a spontaneous, passionate, creative at heart.
And I absolutely love that…
Like when I fill a vase with fresh flowers. It makes my studio feel like a garden. I can't imagine working in an environment without fresh flowers. Especially those old english roses that fade in color….(sigh)
But sometimes, my creative brain comes with a cost.
Like the fact that I simply cannot hire an interior designer to help me transform my 90s home into a modern oasis.
I have a specific vision and I've got to execute it myself.
even if it takes me 2 years and counting…
Or the fact that I never quit working. I never quit pursuing. I never quit dreaming.
The creative in me won't stop, because nothing is ever truly finished. Something can always be added.
I'm so driven by only the images I envision in my mind that I will not rest until I've at least taken a shot at making those images a reality.
Or the fact that I genuinely suck at math.
I still have to use my fingers to count……c'mon ladies. I'm 27. That's pretty embarrassing. 
But you know what? It's not how God made me.
And that's okay.
Because most days I enjoy the gift (and the burden) of being a creative soul.
My life feels like magic 98% of the time.
My experiences are vivid and exhilarating.
Moments with those I love are rich and meaningful.
My future is filled with unlimited opportunity and ideas.
So, if you're a creative who's feeling the weight and joy of it all. I see you. 
You're beautifully and wonderfully made.
Don't ever conform.
Don't ever let someone make you feel bad for being different.
You have a gift.
Embrace it and share it with the world.
Comment below: What's something you like or dislike about being a creative?