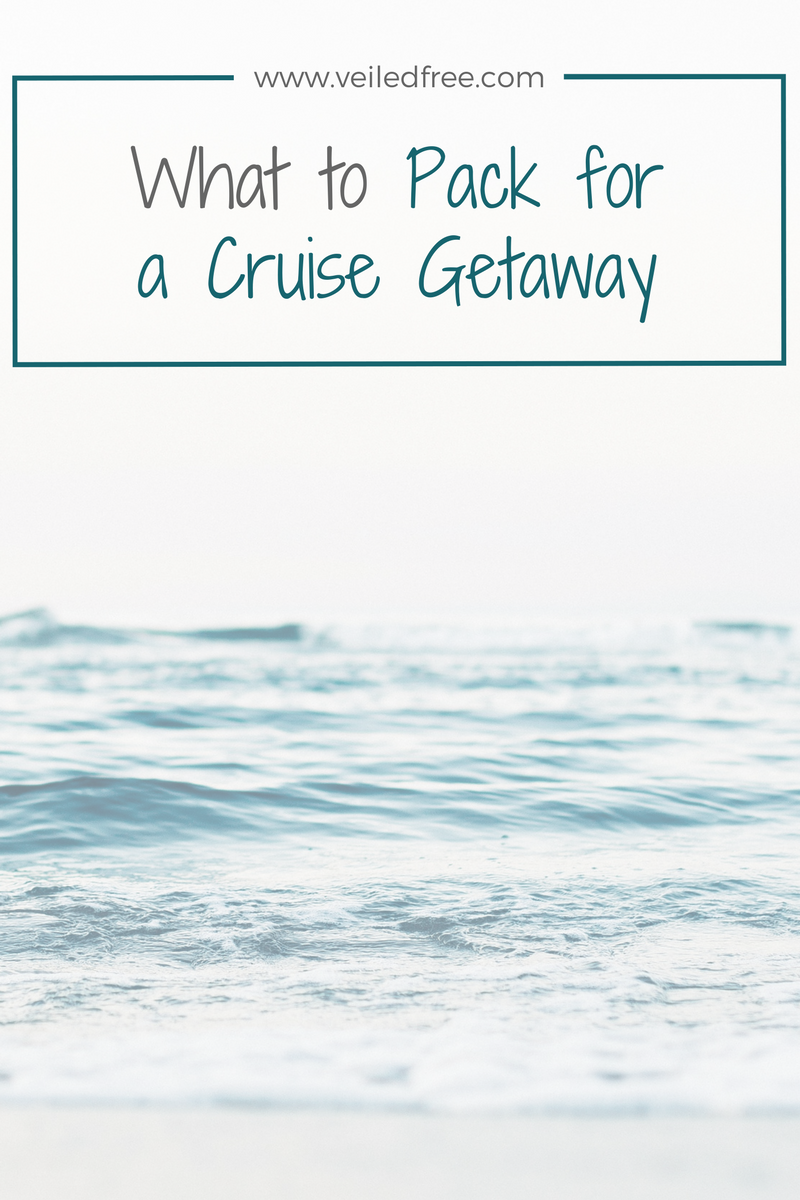 Paul and I are leaving for a 5-day trip to Cozumel with Carnival Cruise tomorrow! I've never been on a Carnival cruise before so I'm excited about the idea of spending time on the ship, and eventually…..the sea!
We've arranged for a babysitter aka: grandparents, took a week off from work, cleaned the house, watered the plants, fed the pet, asked our trusty neighbor to watch our mail, etc.
The only thing left to do is pack. I love making a list of everything we need to bring and checking off each item once we've placed it in a suitcase. I know I'm a nerd…
Because of my love of packing, I thought I would pass along what we're bringing just in case you want a reference point for your upcoming getaway!
We've only scheduled one formal outing so we are focusing most of our efforts on packing casual wear and pool/beachwear.
We overpack because we'd rather have too much than forget something we wish we'd brought.
During the day we will most likely be exploring the ship, relaxing in the pool, and working out in the gym. You'll find me in comfy VF tees, slip dresses with tights, denim shorts, and flip flops. We also packed light jackets (Paul's, mine) because the temperature is supposed to be chilly (high=80s – low=50s). We are from Texas so anything less than 72 is cold to us…. 😉
Beachwear is by far the most fun part of packing because it gets me in the vacation mindset! I turn on a fun song and dance along to the beat as I pack: swim suits, coverups, and flowy pants.
We are bringing a few work items with us, which means we'll need our laptop bags. I bought Paul this briefcase/travel bag for Christmas and he loves it! The reason it's so large is because his computer is 17.5 inches across and I wanted him to be able to use it every day for the office. If your significant other has a "normal size" computer, I think this one would be a great alternative. My briefcase has lasted me three years now and I can't recommend it enough!
We also packed this straw bag to hold things like wallets, passports, sunblock, medicine, water bottles, sunglasses, etc.
A good straw bag is the one item I can't go without.
I don't want to worry about ruining a nice purse or my stuff getting wet…so I never spend too much money on a tote for vacation.
And for our formal night, I'm wearing this dress and Paul is wearing this grey suit.
We are sooo ready for our Carnival cruise adventure tomorrow! We love traveling and experiencing new things together, even if it's only for a few days. It recharges us and keeps us in constant awe of God's creation! Plus, we make memories that last a lifetime! Follow along with us on Instagram (@veiledfree) for updates from our trip, and browse my favorites below by clicking the images you like best!