Skincare
Skincare Routine: Plant Based & Toxic-Free
Feb 26, 2017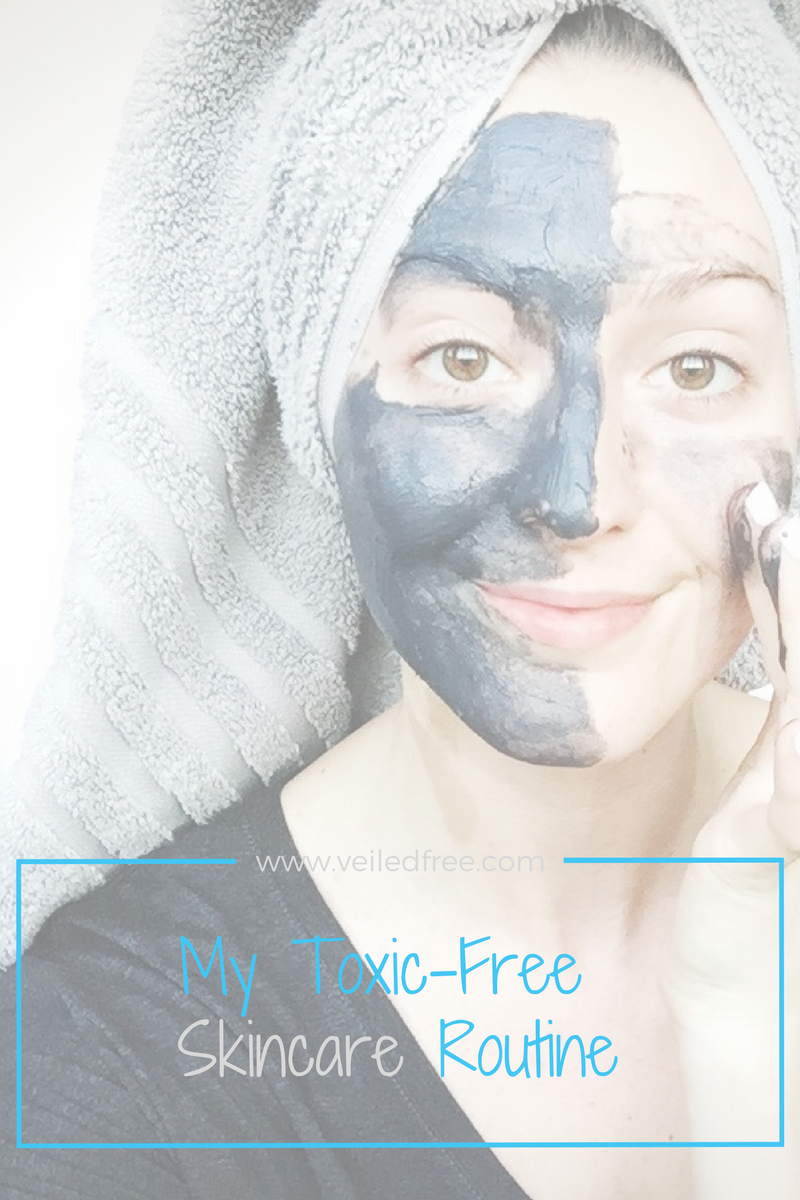 My skincare routine is vital for my overall sense of well-being.
I feel clean, healthy, and put together if I have a fresh, hydrated face every morning when I wake up.
I try to use common sense when it comes to keeping my face clean.
I avoid touching my face unless I've washed my hands (doesn't always happen because my 5 year old spontaneously grabs my face with messy hands). 😉
I drink lots of water throughout the day to stay hydrated.
I eat clean.
I wash my pillow case and my hand towel once a week.
I don't go to sleep unless I've taken my makeup off.
When I was younger, my skincare routine consisted of two things: cleanser and moisturizer (every morning and night).
Since then, I've added a plethora of new products, because my skin desperately needs it.
I used to be really oily, but the older I get, the more dry my skin becomes.
At first, I was overwhelmed by product choices in the marketplace.
I used Lush for awhile (and still do for a full body exfoliant) but it was too harsh for my sensitive face.
One of my favorite product lines is InstaNatural, because it uses natural, plant-based materials.
All of their products are made without parabens, synthetic fragrances, formaldehyde, artificial dyes/colors, mineral oil, or sulfates.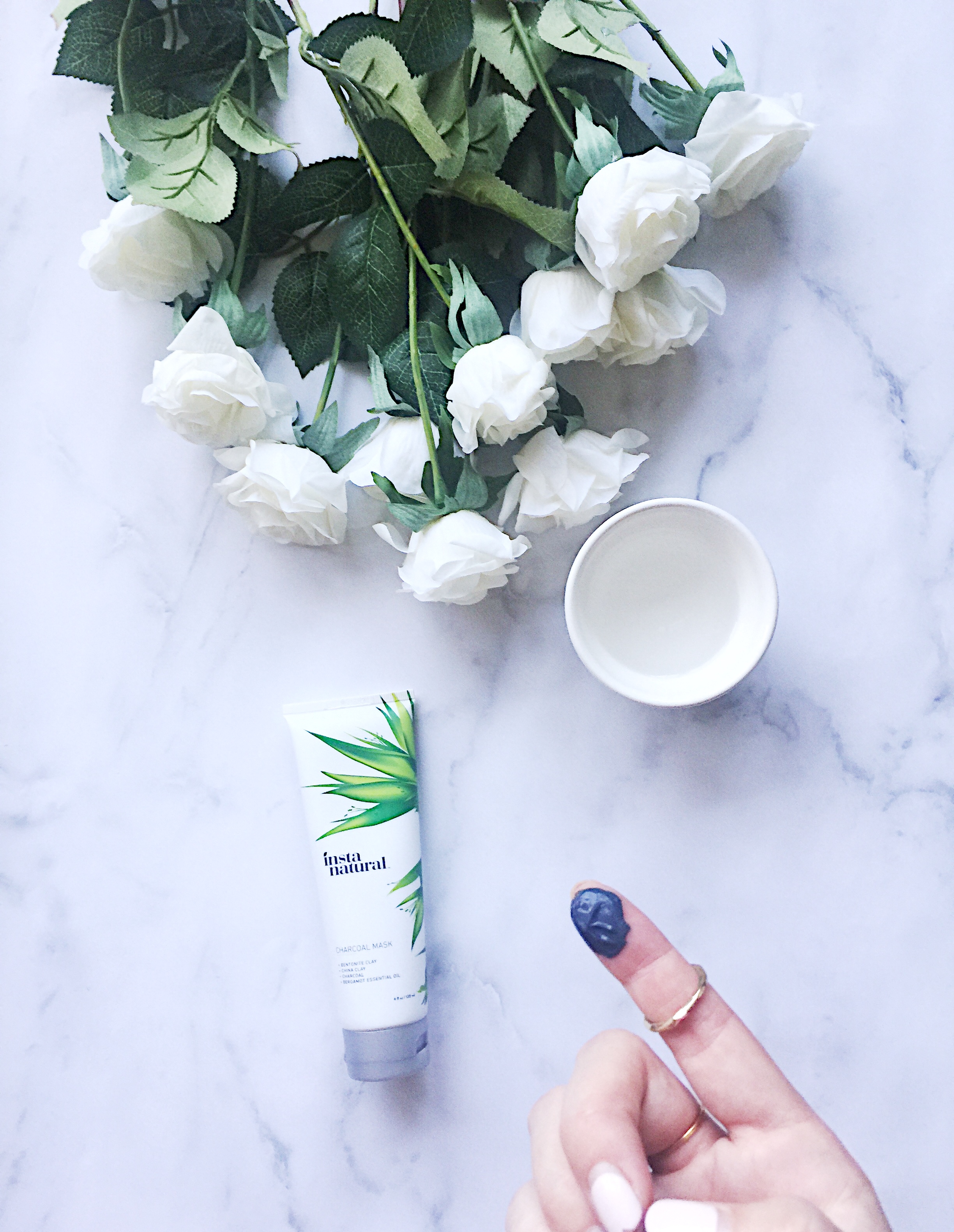 After experimenting with the line for quite some time, I've found what works best in this order:
I wash my face twice a day (morning and night) with this cleanser. I rinse with cool water to shrink pore size and let air dry.
If you prefer electronic devices, I suggest this one to provide a deeper cleanse. It's pricey, but worth the investment if you wear a lot of makeup, are always sweating, or often exposed to dirt and other outside elements.
2.) Vitamin C Toner
After my face is clean and dry, I close my eyes and spray this baby all over my face. It balances my skin's pH back to normal, clears blemishes, absorbs excess oil, maintains hydration, and reduces redness.
The reason I apply it before any serum or moisturizer is because it acts as a preliminary source allowing them to penetrate deeper into my skin and apply more evenly.
3.) Age Defying Skin Clearing Serum
I'm not a fan of trying to look young forever, and I'm definitely not afraid of getting wrinkles. It's a natural part of life. I actually look forward to aging, because I think all ages are beautiful. Not to mention, you can get away with more as an older woman. Forgot your wallet? Driving slow in the fast lane? Saying random things that no one understands? No problem, you're just getting old….. 😉
And despite the name of this serum….it's technically more of an all-in-one-serum. I use a very small amount of this to get rid of blemishes, hyper-pigmentation, and fine lines. The Retinol and Lipo Hydroxy Acid increase cell turnover and clear clogged pores, while the Hyaluronic Acid, Vitamin C, and Niacinamide defend the skin and reduce uneven tone and texture. I only apply this at night. And don't worry if you don't see results right away – give it 4 weeks and you'll see a major difference in the radiance of your skin.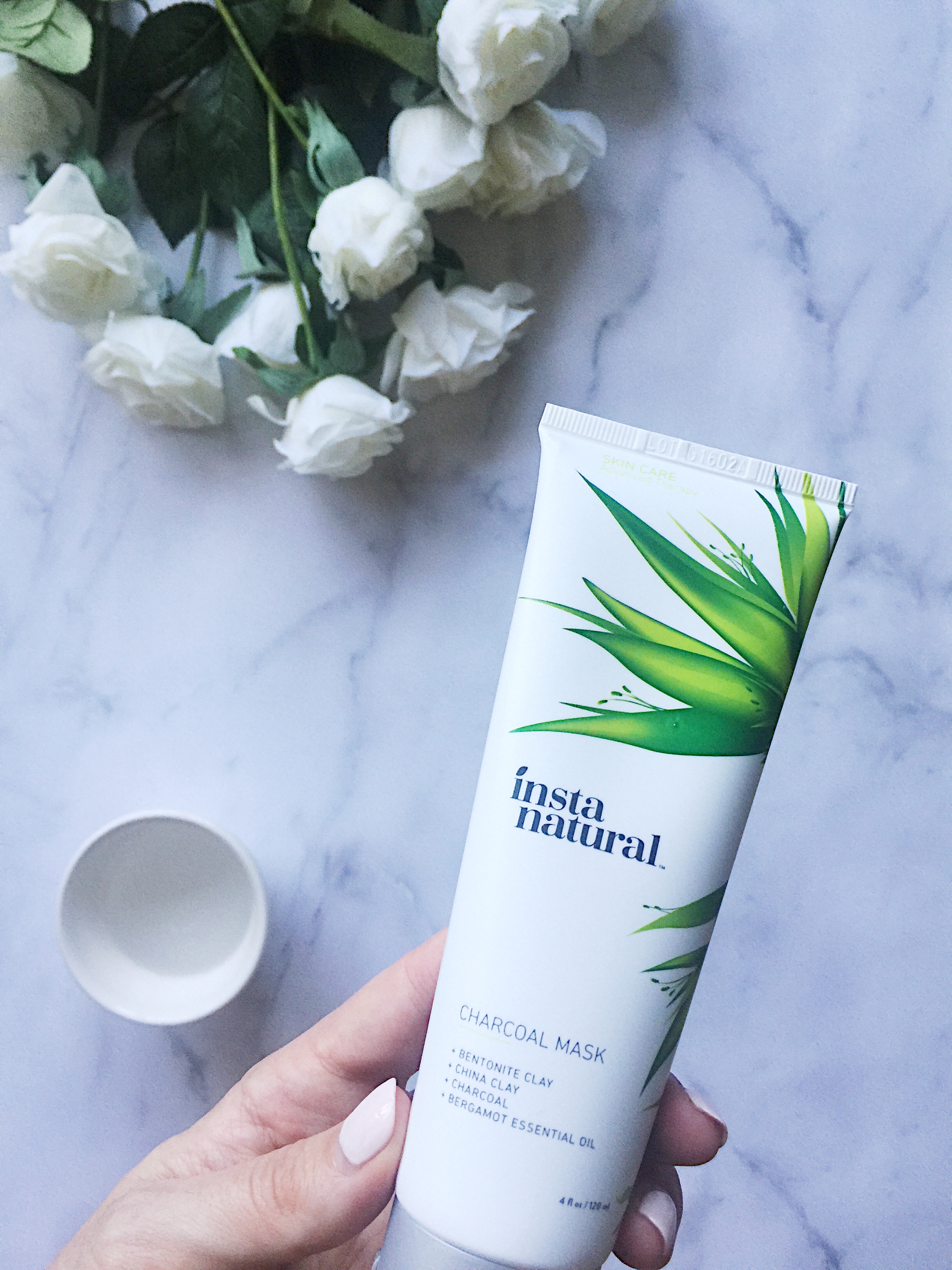 4.) Retinol Moisturizer
The best part of my skincare routine is this moisturizer. It replenishes and hydrates my face, but doesn't leave it feeling oily like most other moisturizers.
My biggest advice for moisturizer is to get the correct one for your skin type. If you're oily, choose one that's oil-free. If you're older, choose one packed with antioxidants. I'm combination so this moisturizer works perfectly for me.
5). Charcoal Mask or Dead Sea Mud Mask
Every Saturday morning, I rotate between a charcoal mask or a dead sea mud mask to exfoliate my face. After 15 minutes, I hop in the shower to wash it off. My skin feels detoxified rather than stripped…..and unbelievably soft! My pores are unclogged, my skin can breathe, and it even gets rid of my pre-menstrual cycle breakouts. These masks only work as extensions to my skincare routine. I never replace the first four products with just one weekly mask, because every step is vital to skin health.
InstaNatural's MiCellar Water is a bonus tip. I have these rare days when I'm too exhausted to do a four-step-routine, and it's great to have this product in my nightstand because it acts as a cleanser/toner. I just wipe all over with cotton pads and no rinsing is required. My makeup is off – it took twenty seconds – and I'm free to fall asleep.
In partnership with InstaNatural. As always, all views are genuine & products are truly loved! Help support the brands who support VeiledFree, so I can continue to bring you quality content. Thanks for stopping by my little world changers! #sponsored