Home Decor
A Neutral Holiday Tablescape
Oct 5, 2020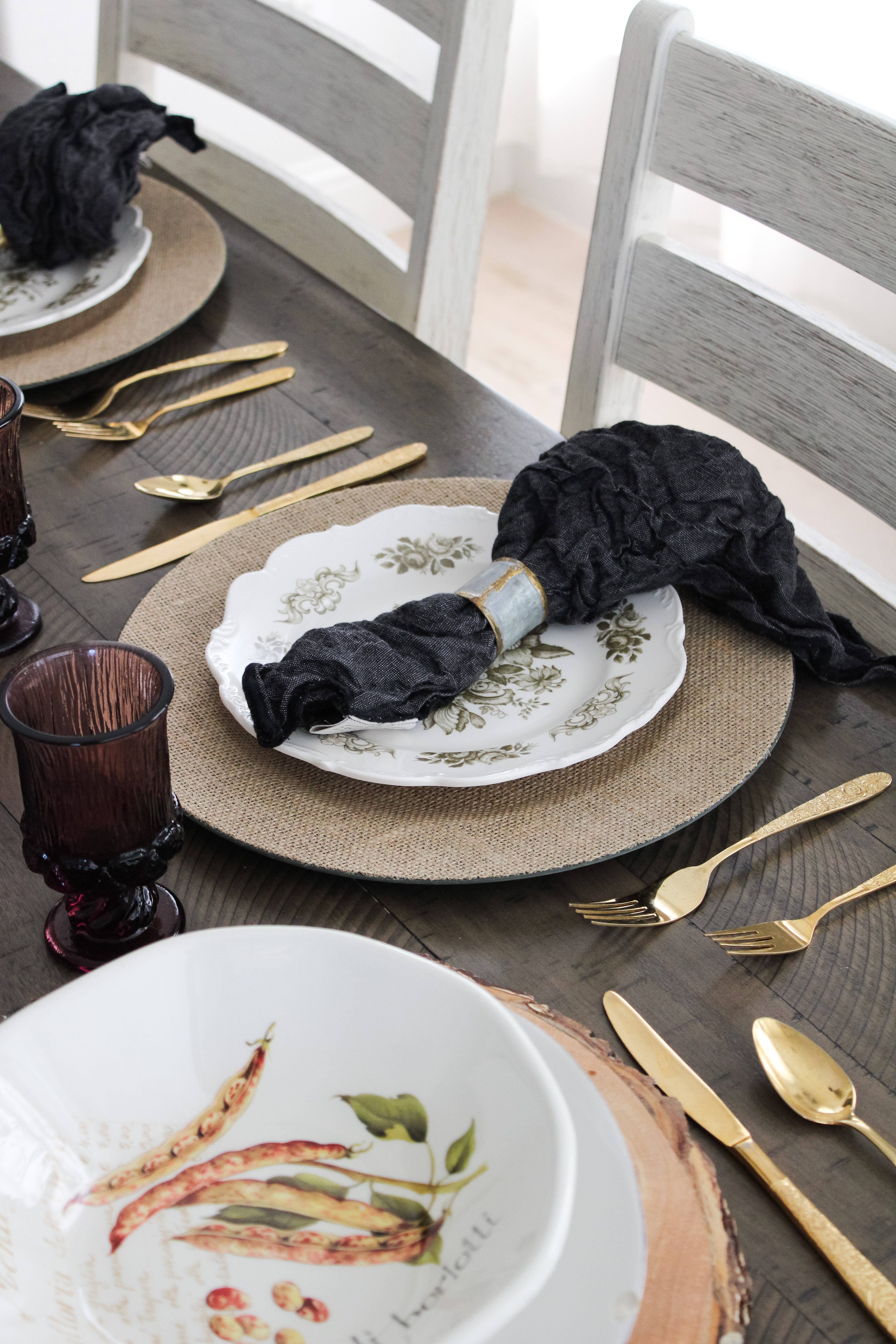 My holiday tablescape changes from season to season, and year to year. This month, I'm playing around with a neutral (almost darker) color palette than I normally gravitate toward. This gorgeous gold flatwear collection has been in the family for almost 200 years and I'm honored to be the one who houses them now. I believe a luxurious gold flatwear set has the ability to add a rich tone to an otherwise muted tablescape. This new gold flatwear set is only $44 and has five star reviews.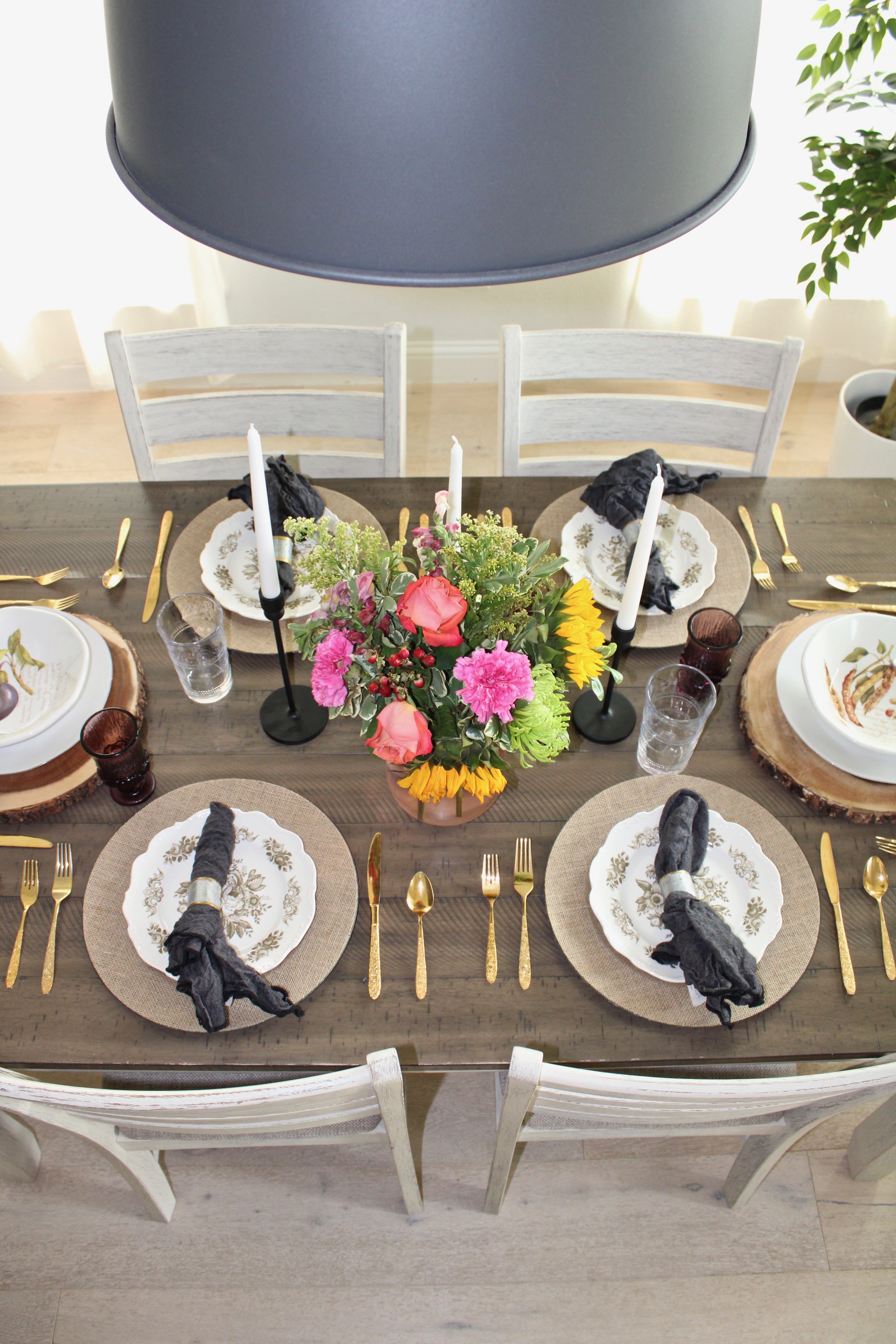 My goblets are also family heirlooms and the regular drinking glasses came from Target. I often pour sparkling cider into a goblet and tell Audri that her "spoooooky potion is ready" as the chilled cider fizzes to the top. She does an "evil laugh" every single time. Highly recommend a fun goblet set like this.
I enjoy mixing styles when setting a holiday tablescape. Blending eclectic dinnerwear with vintage glassware, seeing the new and old pieces working together adds a certain element that interests me. Mix and match any of the items below for a beautiful and dimensional entertaining space this holiday season.
You may also like