Lifestyle
My No Fuss Method To Holiday Budgeting
Sep 15, 2020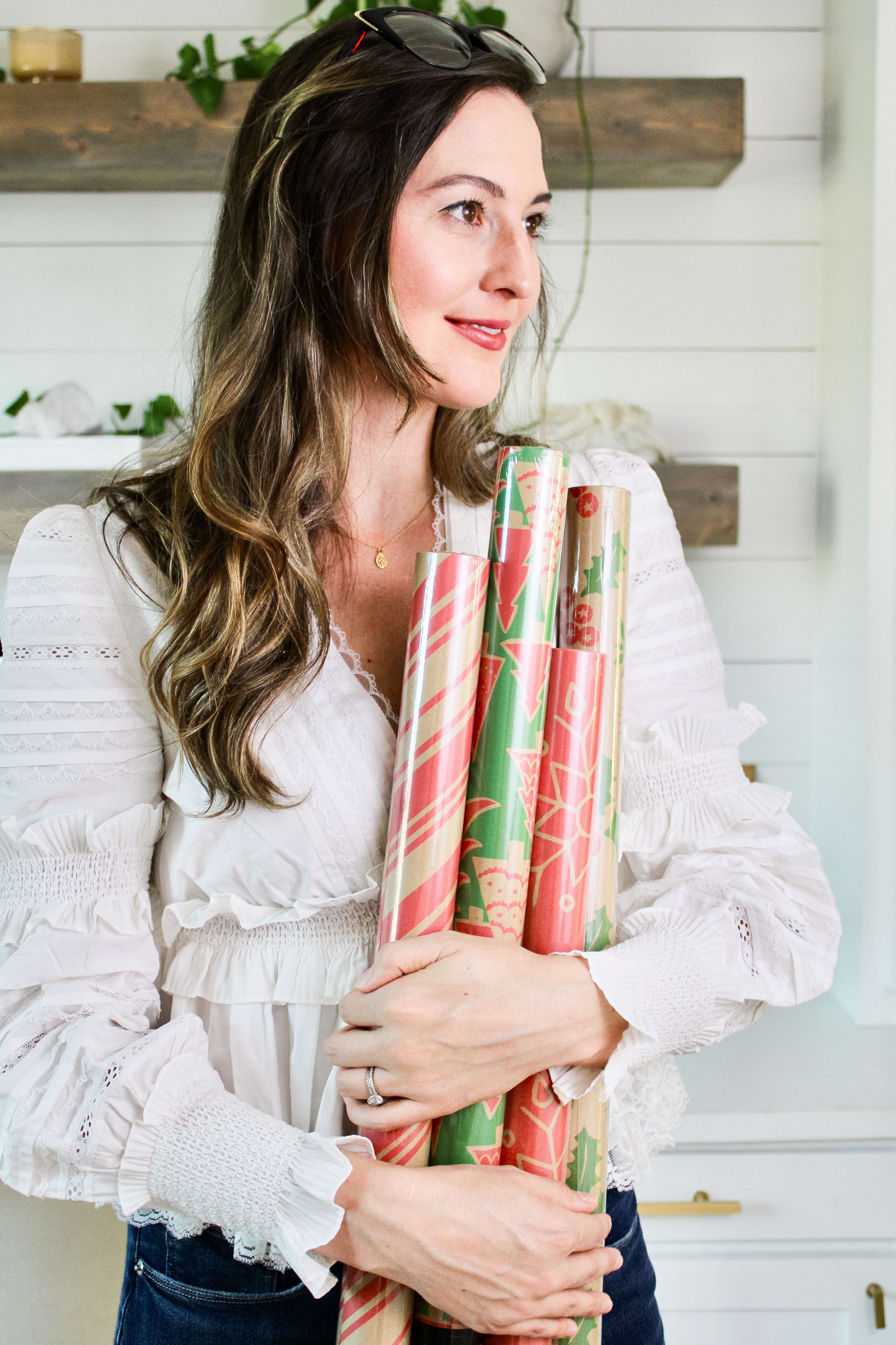 Outfit Details:
Ruffled Top (under $50): here, Jeans: here, Glasses: here
Holiday budgeting is important.
As for holiday budgeting techniques, apps, methods, eh not so much. I think you should try many different ways of budgeting before you find the one that you like best. Some of the people in my life use mint and others use the envelope method. Personally, I'm drawn to simplicity – the easier the technique – the more likely I'll stay consistent, I normally get advice from great experts, like the ones at SoFi.
Here's my no fuss method to holiday budgeting
Decide how much my husband and I can afford to spend total.
Save each week (starting in September) and put money aside into a Christmas shopping account, envelopes, or budget binder.
Make a list of each person I want to buy a Christmas gift for. (Including everyone from parents to friends, to my favorite nurse).
Allocate the total cost I want to spend per person. For instance, I'm going to spend more on my children than I would on the family vet. You can make this Christmas gift list via Excel spreadsheet or pen and paper. You could do both just incase you misplace the physical copy.
Make a list of everything else I'll be purchasing for the holiday season like decor, secret Santa gifts, traveling expenses, food and beverage, Christmas wrapping, cards, and stocking stuffers.
Start shopping as soon as possible. I always pick up one or two items from the Nordstrom Anniversary Sale to hold for the Christmas season. Holiday deals begin earlier and earlier each year so keep a look out for discount codes at your favorite online stores.
DIY Christmas gifts. If you aren't a regular Chip or Joanna Gaines, I suggest creating a simple and beautiful gift basket. Fill it with inexpensive items that are intentional to that person.
I am currently using this Christmas planner and it is making holiday budgeting more fun and organized-  so that I can enjoy what the season is all about – the birth of our savior.
Have any tips or tricks for holiday budgeting in 2020? Let me know below. Your comments help other readers and I love hearing from you. 
You may also like