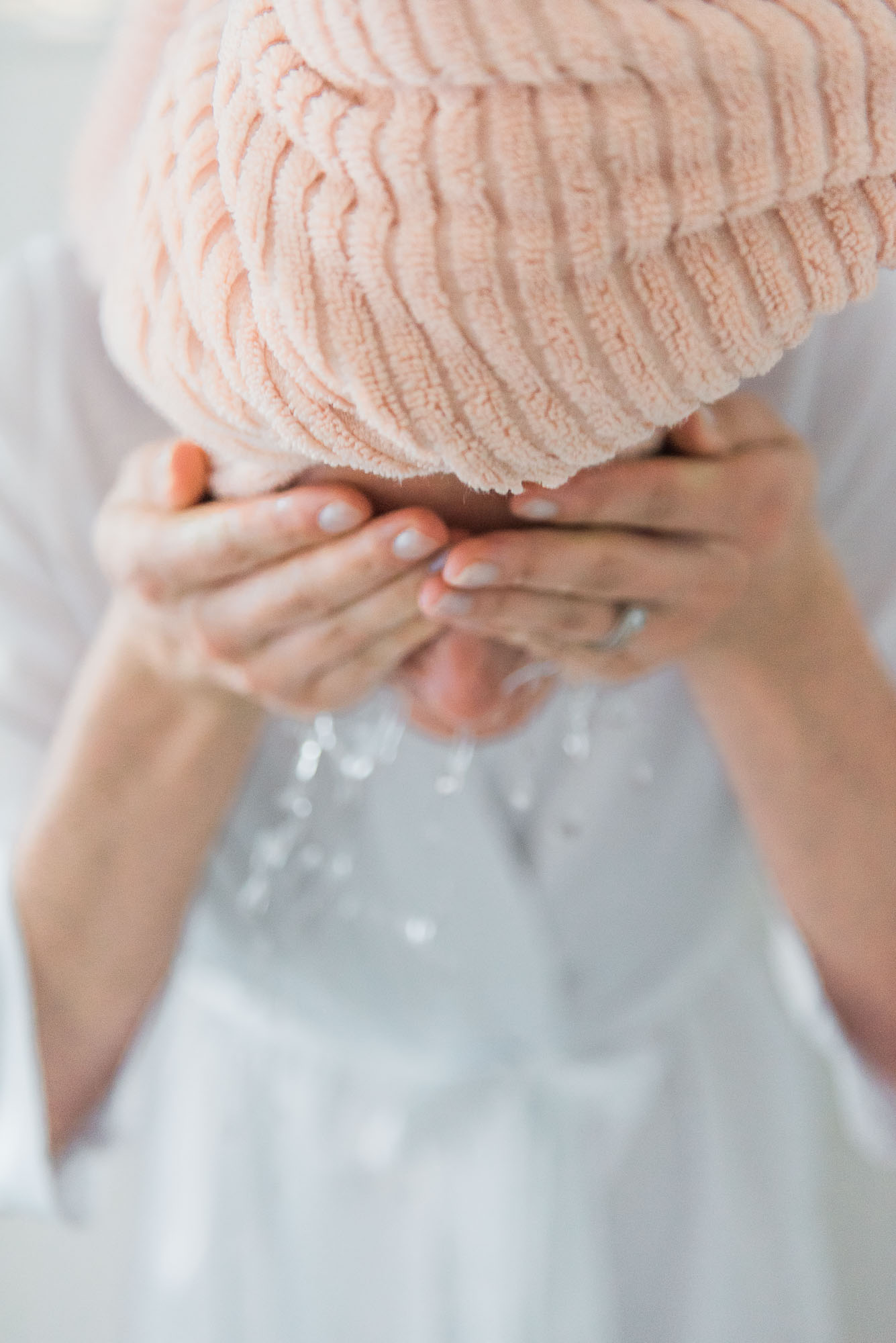 Makeup has been around for thousands of years.
There are numerous videos and articles written about it and everyone has differing opinions. Some women wouldn't leave the house without makeup and others believe it's totally unnecessary.
Because I'm a Christian, I always look to my study Bible for the answers.
Nowhere in the text does it say not to wear makeup. Though, it definitely eludes to not becoming obsessed with beauty, clothes, jewelry, etc. (I include makeup in that category, because it's something that is used for outward expression).
I try to focus the majority of my time on growing in character, faith, humility, and love rather than worrying excessively about my physical beauty. It's so nice that I don't have to compare myself to what culture says I should look like, because that information is always evolving. Trends come and go – and age changes my outward appearance – but only God can change my inner spirit, heart, and personality quirks that I love about myself.
I'm not against using makeup. It can be a lot of fun in moderation. 🙂
I use makeup to express myself creatively and enhance what God has given me. I wear it around three times a week and once on date night. The rest of the week I let my skin breathe…
I do believe that makeup can be harmful when it's all consuming. If I'm using it as an escape, to cover skin insecurities, to impress someone, or to make myself feel "worthy" or significant, it's gotta go.
Prioritizing what's important (inner qualities) and re-evaluating the frivolous (obsession with outward beauty) is healthy and relieving!
Another way to appreciate your God-given appearance is to take care of your skin.
A few months ago, I showed you what my skincare regime consisted of in this post.
Today, I'm letting you in on my updated routine that I'm loving because these two products are jam-packed with healthy ingredients that can only be found in the Amazon rainforest!! Seriously, it has cat's claw extract and dragon's blood in it – read about SkinKick's natural ingredients here!
I have been washing my face with this wash for over a month now and I truly adore it! The texture feels like a medium scrub so it exfoliates the dead skin cells, but it's still gentle (which makes it easy to use in the morning AND night).
Plus, it smells exactly like a gum ball so I get to re-live my childhood for 60 seconds every day 😉

 




Despite taking off ALL of my makeup… I'm more confident than ever! I mean, look how big my smile is! haha
I hope you are encouraged to find strength in your inner beauty and self care today and every day!
Here
is my exact face wash and blemish lotion wrapped up in a nice little bundle for only $39!

In partnership with SkinKick. As always, all views are genuine & products are truly loved! Help support the brands who support VeiledFree, so I can continue to bring you quality content. Thanks for stopping by my little world changers! #sponsored
You may also like