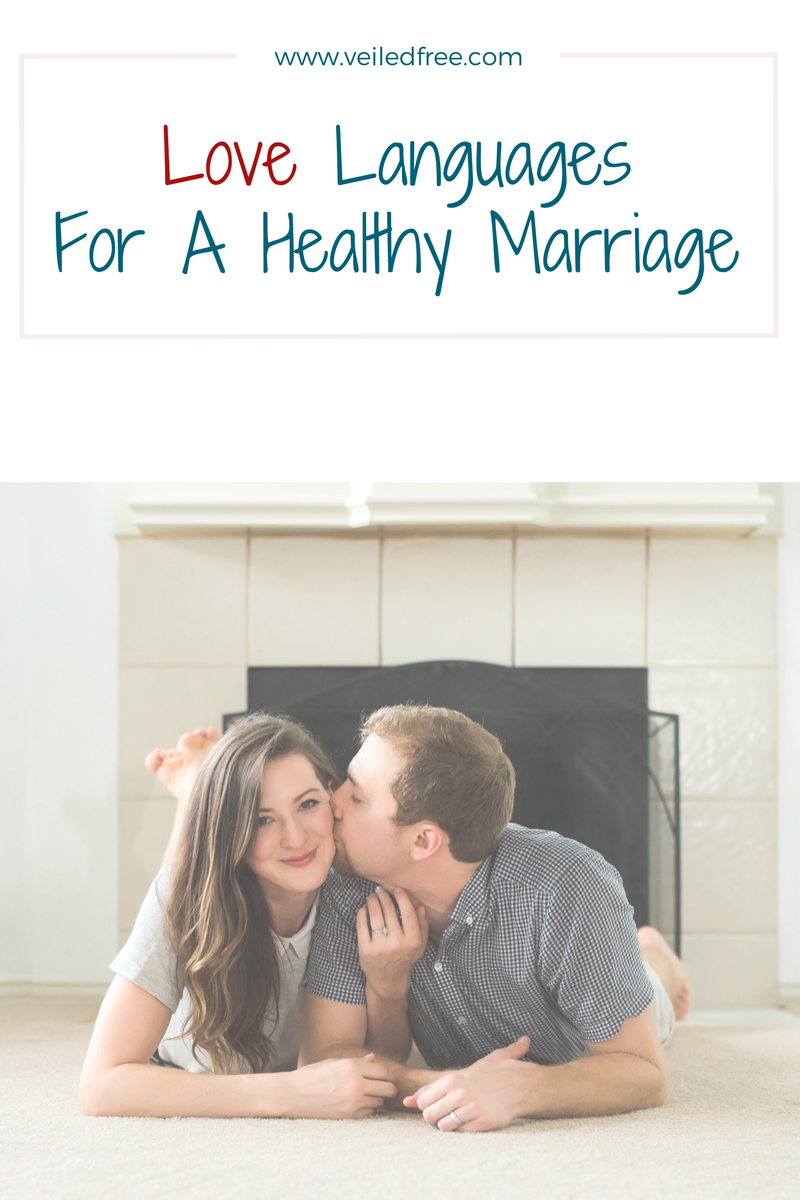 I have emotional needs that must be met, and so does my hubby.
These are called love languages.
Let's picture these emotional needs as a giant "love tank". My love tank can either be emptied or filled by my spouse, parents, friends, etc. Basically, I can feel loved or not…
I may know intellectually that my spouse loves me with an unwavering, committed, unconditional kind-of love….but if my spouse neglects to learn my love languages and work on them frequently….I won't necessarily feel loved.
And after enough time neglecting each other's love languages, a lot of marriages begin to grow distant or harbor resentment. 
I'll be really honest here. Men are simple compared to women. We are complex, beautiful beings. We have a lot more emotional needs that need to be met – and that's okay – it's exactly the way God designed us 🙂
What's not okay is to sit around thinking your husband should automatically know what to do or how to act toward you so that you feel loved.
Sometimes I would think, "If he was deeply connected to me like I think he is, he should just know what to say and do right?"
Wrong.
I ask him from time to time to fill up my "love tank"! And he asks the same from me!
Spelling out what you need doesn't take out the romance. It actually makes our marriage thrive because we feel loved by one another on the deepest levels! Ironically, romance comes about even stronger now, because we're so vulnerable and honest. It's a beautiful thing.
Personal example of our love languages:
I feel loved when Paul wraps his arms around me in a big bear hug when he gets home from work, when we're intimate, when we hold hands on a walk, etc. This is because one of my primary love languages is physical touch. I also feel loved when Paul sends me romantic text messages/voicemails, when he hides handwritten notes throughout the house, or when he compliments me on my hilarious new joke. 😉 Why? Because he's using words of affirmation to express that I am – in fact – loved.
Paul feels loved when I rub his back after a long day at the office, and when we're intimate because his love language is physical touch. He also feels loved when I pack his lunch for work the night before, because I'm thinking of him and acting selflessly. This is because acts of service is his second love language.
Remember, the key here is that I gently told my man how to meet my needs. Which means, I had to know myself really well. I had to figure out what makes me feel most loved.
Now it's your turn!
What are your top love languages (choose 2 or 3) and tell your spouse specifically how to fill up your love tank!
If you light up like a Christmas tree when your husband does the dishes or laundry…chances are you feel loved by acts of service. If you find yourself buying lots of surprises for your spouse (thinking they will looove it) – it might actually be YOU that feels loved by gifts! 🙂
There's no shame in your love tank game, girl! Here are the five categories to choose from:
words of affirmation

physical touch

quality time

acts of service

gifts
Find more info about love languages from this book!
You may also like