Skincare
Life Update: House Projects, Work Projects, and My New Favorite Brand
Mar 16, 2019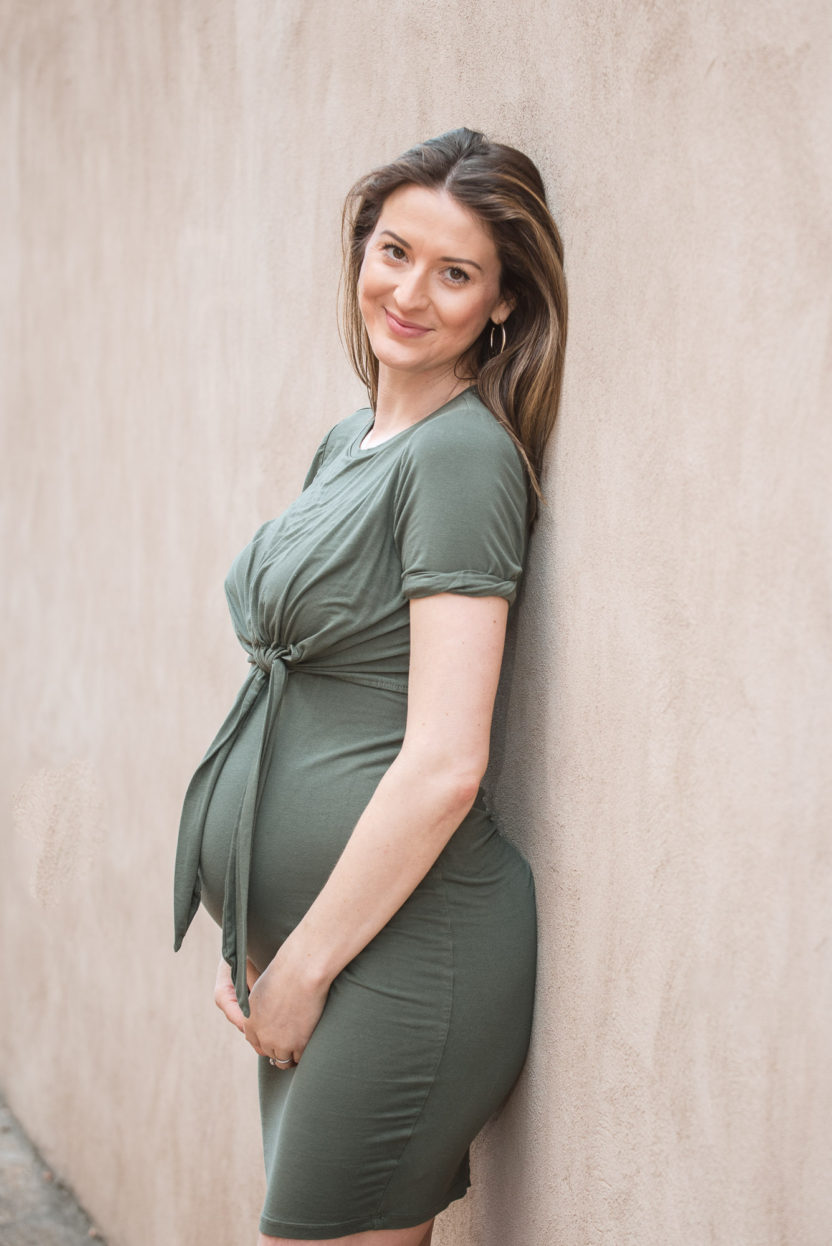 Here are a few things that have been on my mind lately…
House Projects:
We've lived in our 90s home for almost three years, but we've taken our time remodeling it. Paul and I wanted a fixer upper so we could really transform the house into a home. A place where we wanted to dwell. A sanctuary from the rest of the world. A space that represented us as a couple and this sweet season raising young ones and building a life together. We started with the kitchen and have been slowly working our way to other rooms as our budget and time allows.
Over the past two weeks, we painted one accent wall in the nursery a beautiful light green color to go with our neutral tones and animal theme, we removed the original blinds and installed shutters inside of the nursery to block out heat and light, and all of our floors are updated to a french oak color that suits us perfectly.
Work Projects: 
When it comes to work, you guys know how I feel. My highest calling is being Audri's mother and Paul's wife. These are the most rewarding and fulfilling jobs I could ever be assigned.
Second to being a caretaker, is a recent venture that seems a little random. I recently co-founded a group counseling practice in October with my husband, and it's been stressful but exciting. I've done everything from design the company's online presence, to furnishing the office space, to hiring our therapists and setting them up for success. I'm enjoying the responsibility and creativity of it all, because entrepreneurship is intrinsic in me. Although, it's been increasingly draining now that I'm in my third trimester, but I'll keep you posted as time goes on.
My New Favorite Brand:
I've been loading up on green smoothies and vitamins throughout this pregnancy. I've eaten red bell peppers like crazy, because they give me twice the amount of Vitamin C than an orange does.
I've also been trying to find the most skin friendly/ nontoxic products to incorporate into my pre-existing skincare routine, since I really can't afford anymore toxins absorbed into my bloodstream with all of these infections going on lately….
In my research frenzy, I found a company out of the sunshine state called SanRe Organic Skinfood and I'm a fan for life.
SanRe Organic is a family owned company, which I can relate to 100%.
….because I help my father with his business and I now have experience working alongside my husband.
Small businesses, local artisans, mom and pop restaurants are my favorite. They always put so much love and care into their products because it's like their baby!
I just cleared a ton of old skincare products out of my bathroom cabinets (you can blame Marie Kondo, pregnancy nesting, or spring cleaning) but I kept these three SanRe Organic products that I use often.
Click on the arrow to see all images:
1). Vanilla Sensation – this body moisturizer is incredible. It smells delicious and my skin always feels so hydrated after application. If you get this, you won't regret it. You'll notice super silky skin within a few days, guaranteed.
2). C-Love – I use this after washing my face in the morning to condition my skin. It's hard to explain but when I use it, I feel like I'm at a spa. My skin soaks it up and glows for the rest of the day. It's cleared up the red splotchy areas I used to have, but it doesn't break me out (and I have very sensitive skin).
3). Rose Cleanser – If you're not a huge fan of heavy scented facial cleansers, this is perfect for you. It's lightly scented, and extremely effective. I love how airy it feels. I can crawl into bed knowing that all of my makeup is gone but my skin isn't stripped or dry.
If you're skin is dry (thanks to winter or age) I suggest you order this gift set for yourself. It's perfect for pampering on cozy Sundays!
And if you're not sure where to start or what to buy, try these samples for $10. That will at least get you acquainted with what you like or dislike and how your skin reacts.
Of course, all of SanRe Organic goodies are certified USDA organic (which is a really difficult and prestigious certification to get because you basically have to be so organic that you could eat your products and not get sick), non-GMO, gluten-free and they are included in the Leaping Bunny and PETA Cruelty Free Company programs.
That's all for now. Thank you for stopping by. You are special. I hope you believe it. Have a beautiful weekend.
Sponsored by SanRe Organic Skinfood. As always, all views are genuine & products are truly loved! Help support the brands who support VeiledFree, so I can continue to bring you quality content. Thanks for stopping by my little world changers! 
You may also like