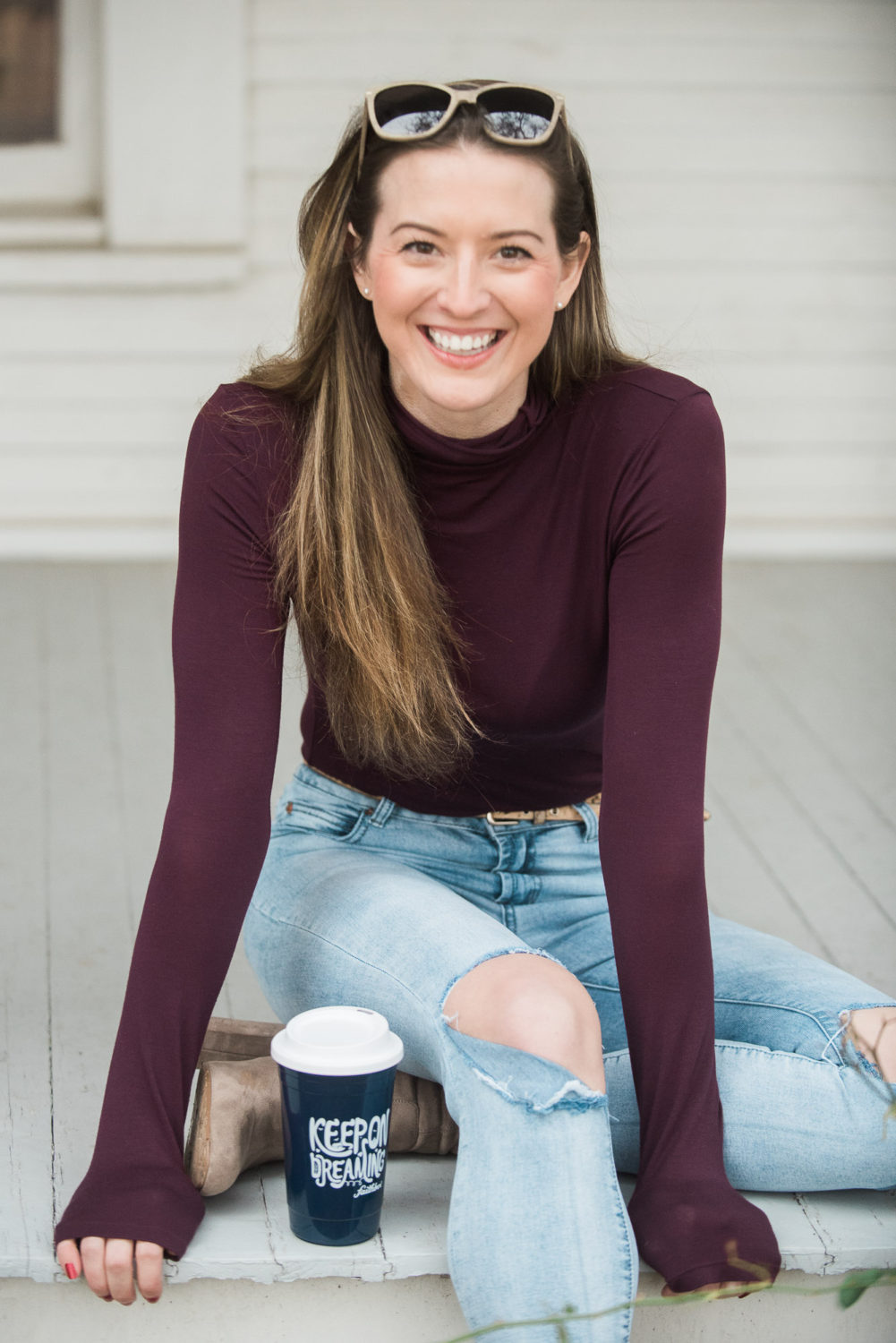 Dreaming.
Isn't that an interesting word. 
What do you think of when you read it?
I think dreaming is for the audacious. 
Not for the faint at heart.
Dreaming is for the ones that truly believe the "impossible" is within reach.
The ones that would rather risk everything for a dream that no one can see (even if they fail)….. than to have never tried at all.
I love this quote from the January Faithbox, "Miracles start to happen when you give as much energy to your dreams as you do to your fears." 
What good is it to have a God-given dream if you can't identify it and chase after it?
This cute travel mug is a simple, morning reminder to keep on dreaming…
This message came with the mug and I had to share, "As you sip away, let it serve as a reminder for the God-dreams within you and the path He is leading you on. As you continue in faith, Jesus will both honor you and reward you. God's hand of provision will be upon you, and His plan will be revealed to you. And in the end, you will know that God is both incredibly good, and incredibly gracious!"
"Taste and see that the Lord is good; blessed is the one who takes refuge in him." – Psalm 34:8

Shop My Post:
These are the sunglasses I'm wearing in the color Noce Brown. I couldn't find them to link below, but you can see more pictures of what they look like on in this post.
You may also like