Lifestyle
Inspiring Creativity and Imagination With Barbie
Feb 26, 2018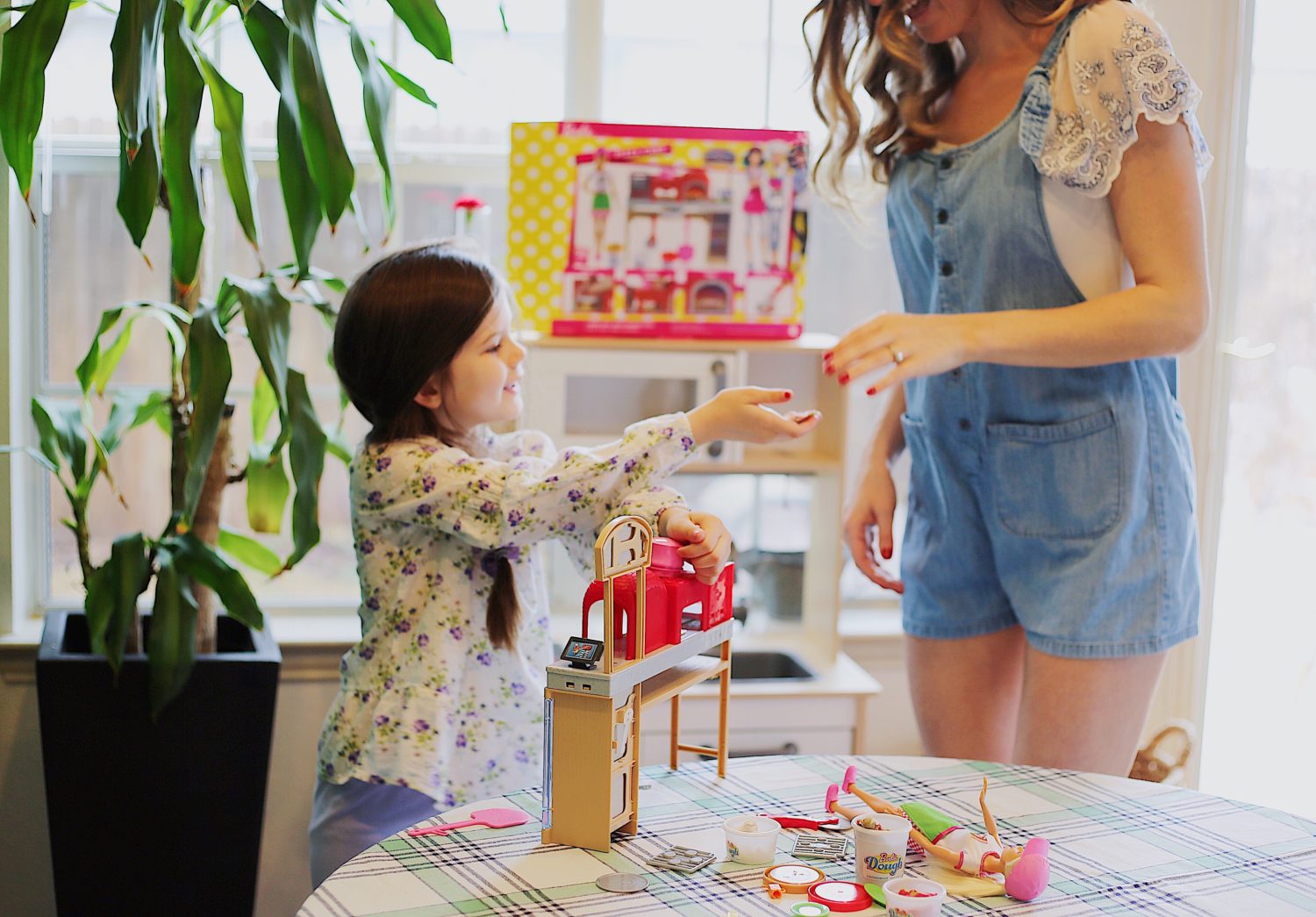 Audri loves playing with Barbie and Ken dolls.
We owns dolls of all shapes and sizes, so that Audri has a more realistic perspective as to what real women look like and accomplish out in the world. You can shop some of her favorites below.
I also encourage her not to focus solely on the dolls' physical qualities. We talk about what activity the dolls should do together, and how they should treat one another with kindness and respect.
I encourage Audri to think outside of the box while playing with Barbie.
For instance, she's getting much better at basic math skills, because each time we build a pizza from her new play set
…
…I work with her on fractions and measuring ingredients.
The pizza play set is quickly becoming her favorite toy.
While I cook dinner, Audri "cooks a pizza" from the play set. Then we sit together and "host a pizza party" with her favorite stuffed animals…
It's adorable.
And it's actually been a great way to bond together after school.
How To Play With The Pizza Set: 
Use the included dough — white, beige and red — to create pizza in a few, easy steps
As a momma, I hope I always take the time to inspire my child's creativity and imagination during play time.
These days go by so quickly and Audri will never remember all of the laundry or cleaning I did for her….but she will remember the times I stopped what I was doing and got on the floor to play.
I realize this post is not for everyone, but if you are searching for a girl gift between the ages of 3-10….you can't go wrong with Barbie. It's classic and the options are endless so they're guaranteed to love it!
Supported by Barbie. As always, all views are genuine & products are truly loved! Help support the brands who support VeiledFree, so I can continue to bring you quality content. Thanks for stopping by my little world changers! #sponsored 
You may also like