Recipes
Gluten-Free Cupcakes
May 16, 2017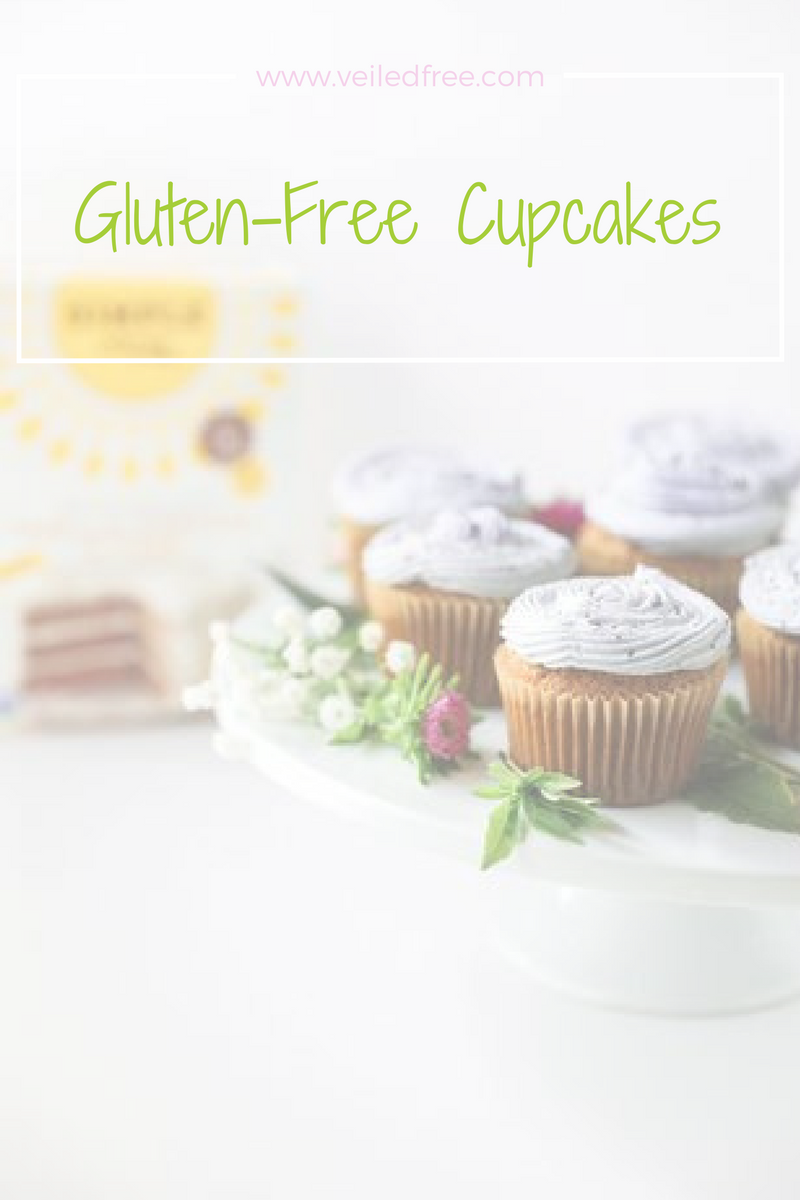 Today is my mother's birthday and I'm celebrating by taking her to eat and whipping up a little somethin' in the kitchen for dessert…
Because I like to cook healthy meals, I can honestly say I rarely bake.
At future bake sales, I will be the mom with the homemade brownies. Classic. Easy. Made from scratch.
Some days, I just don't have the time to bake from scratch, and I need a reliable mix that gets the job done.
Today is all about using my time wisely. Audri loves to wear her apron (that looks like mine but it's her size) and she helps me, "Get the gredients" as she calls it. 🙂
I found this recipe that's perfect for any birthday – no matter what age the person is turning. Just substitute the food coloring to the birthday girl's favorite.
I'm using this vanilla mix by Simple Mills, because it's the healthiest alternative I could find:
Made with almond flour, coconut flour & coconut sugar for nutrient value
Less than half the sugar & carbohydrates of leading baking mix brands
Can be made into cupcakes or an 8" cake
Free of Gluten, Grains, Soy, Corn, Dairy & Gums/Emulsifiers
Paleo-Friendly
And this organic vanilla frosting:
Made with Coconut Oil and sustainable Palm Shortening
Whipped, creamy texture that's easy to spread
Sweetened with Monk Fruit, a subtropical melon, for half the sugar & carbohydrates than leading frosting brands
Free of Gluten, Grains, Soy, Corn, Dairy & Gums/Emulsifiers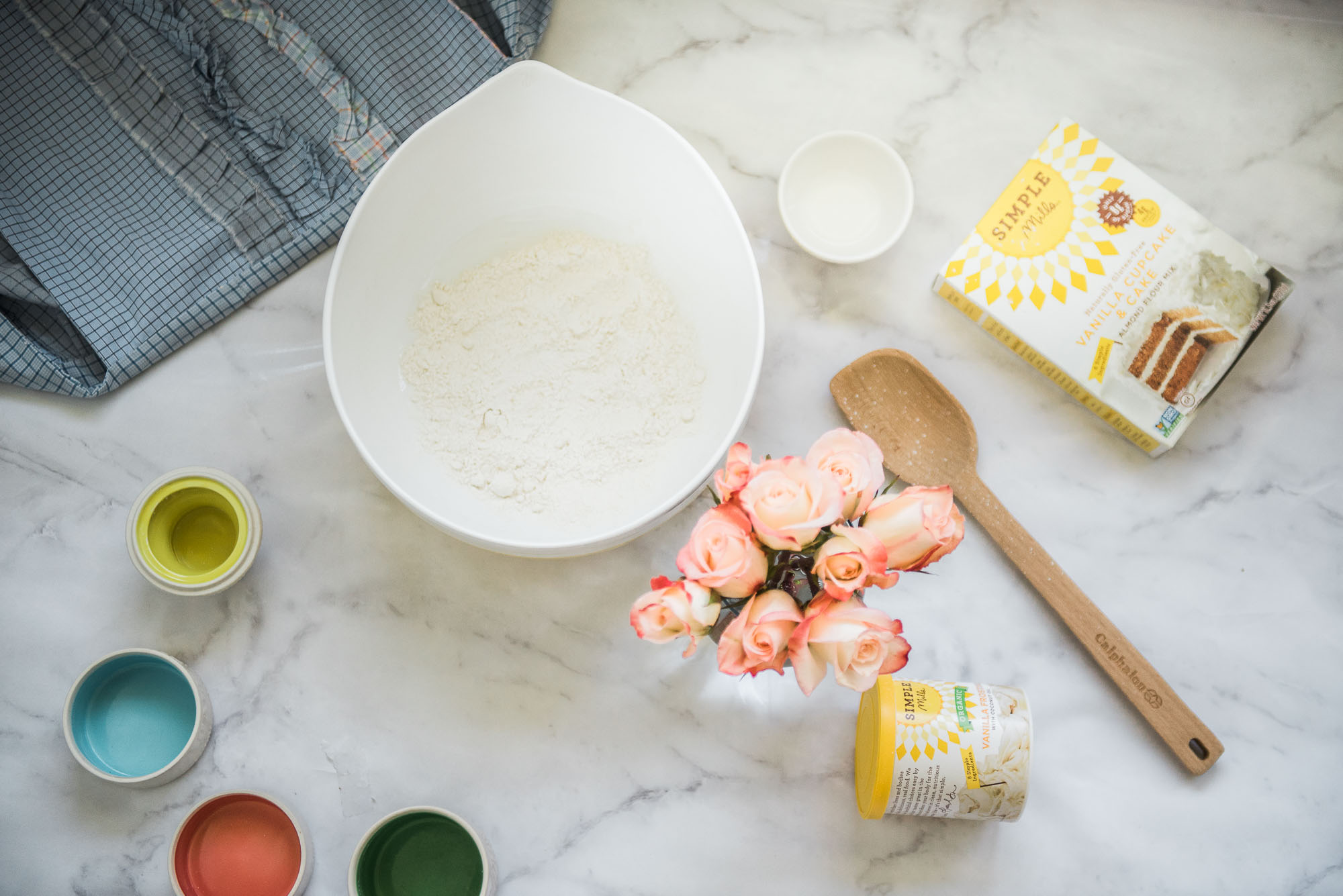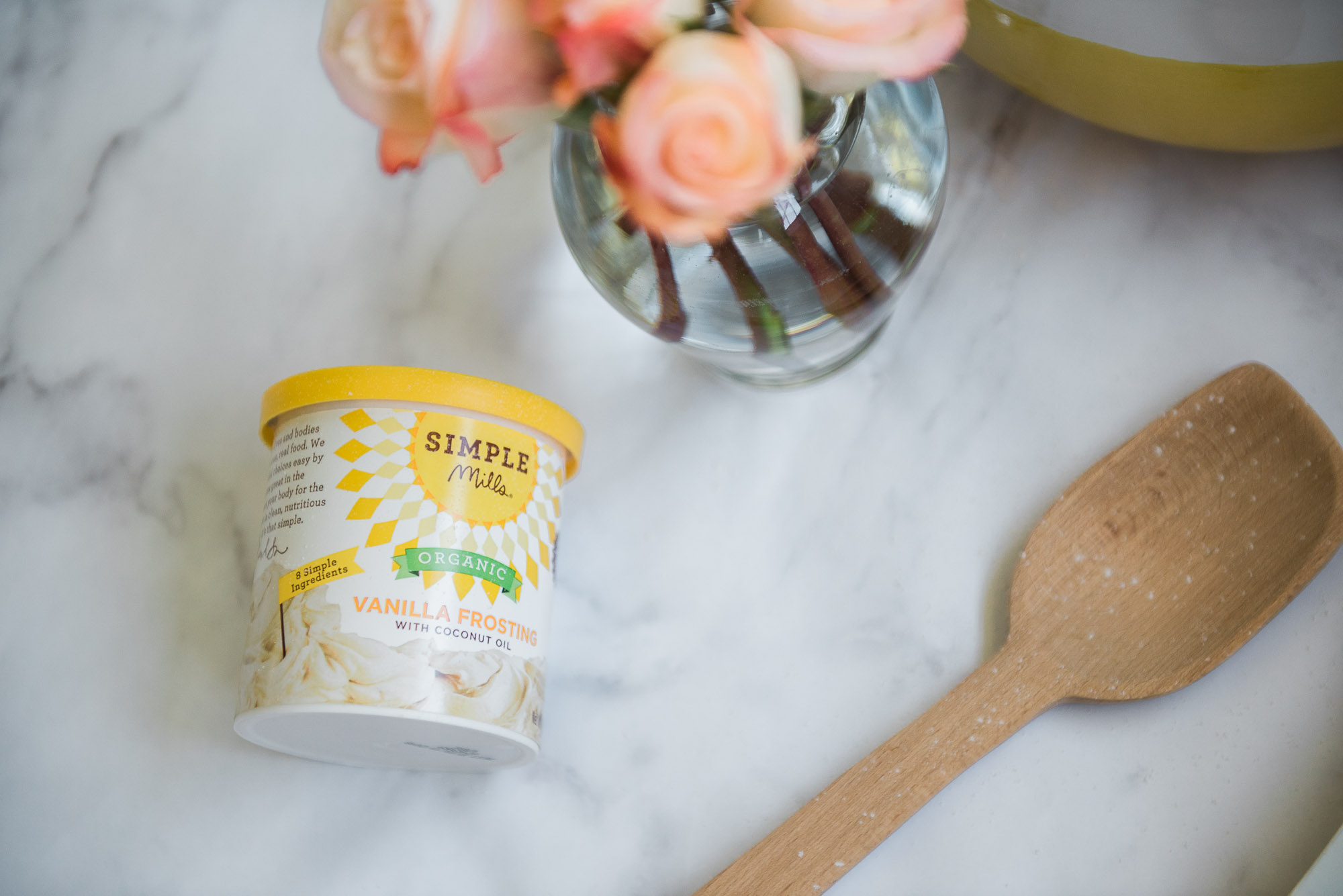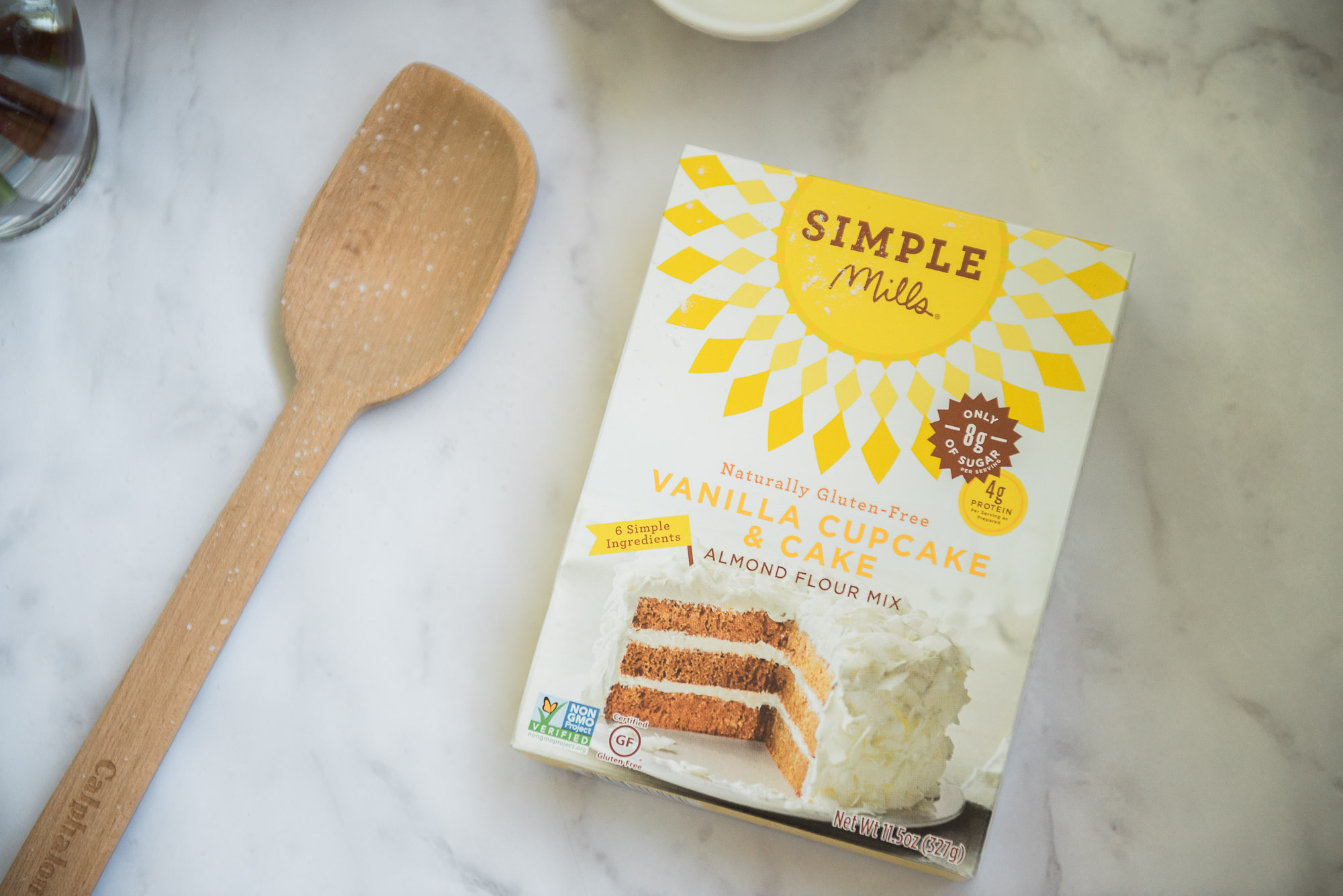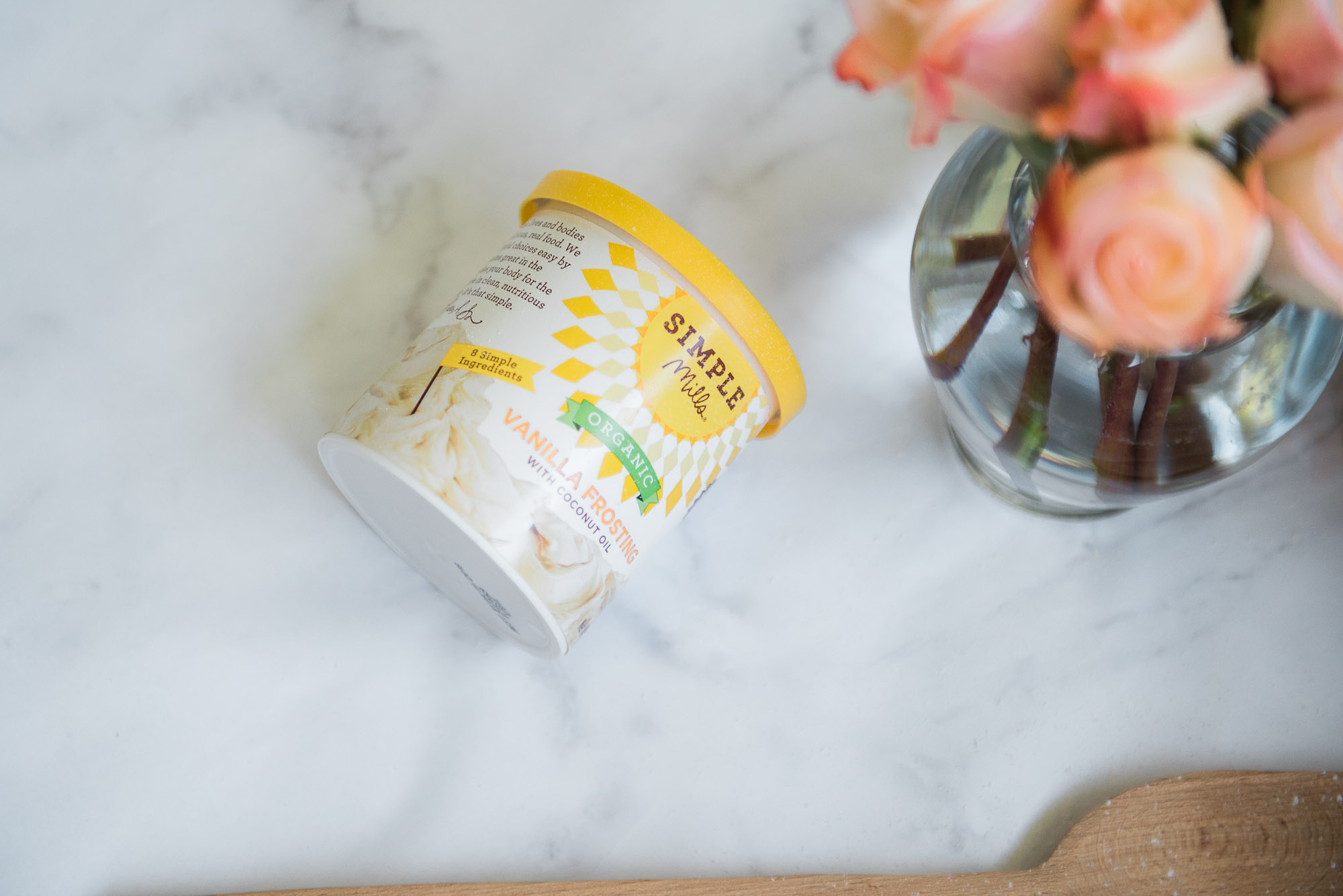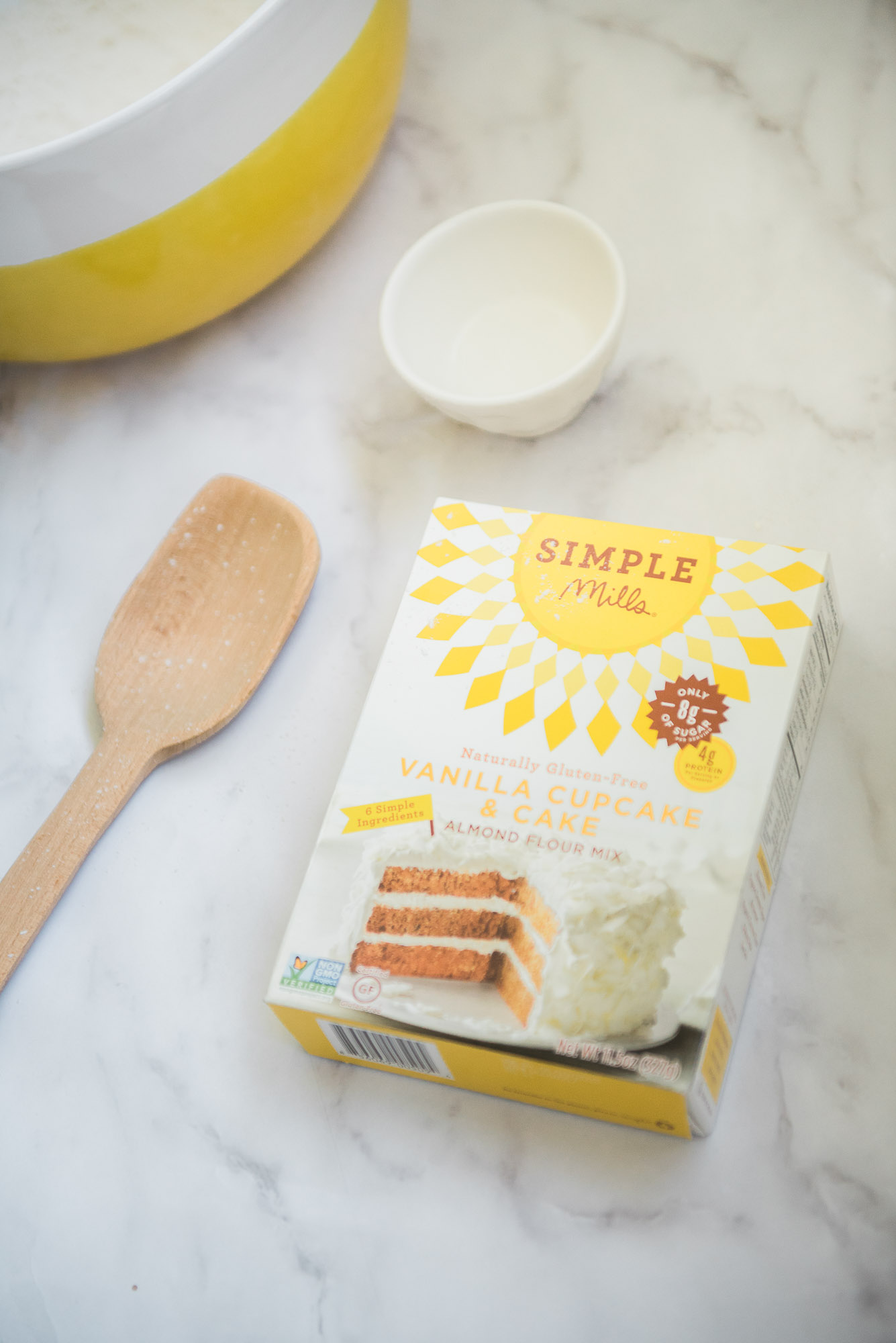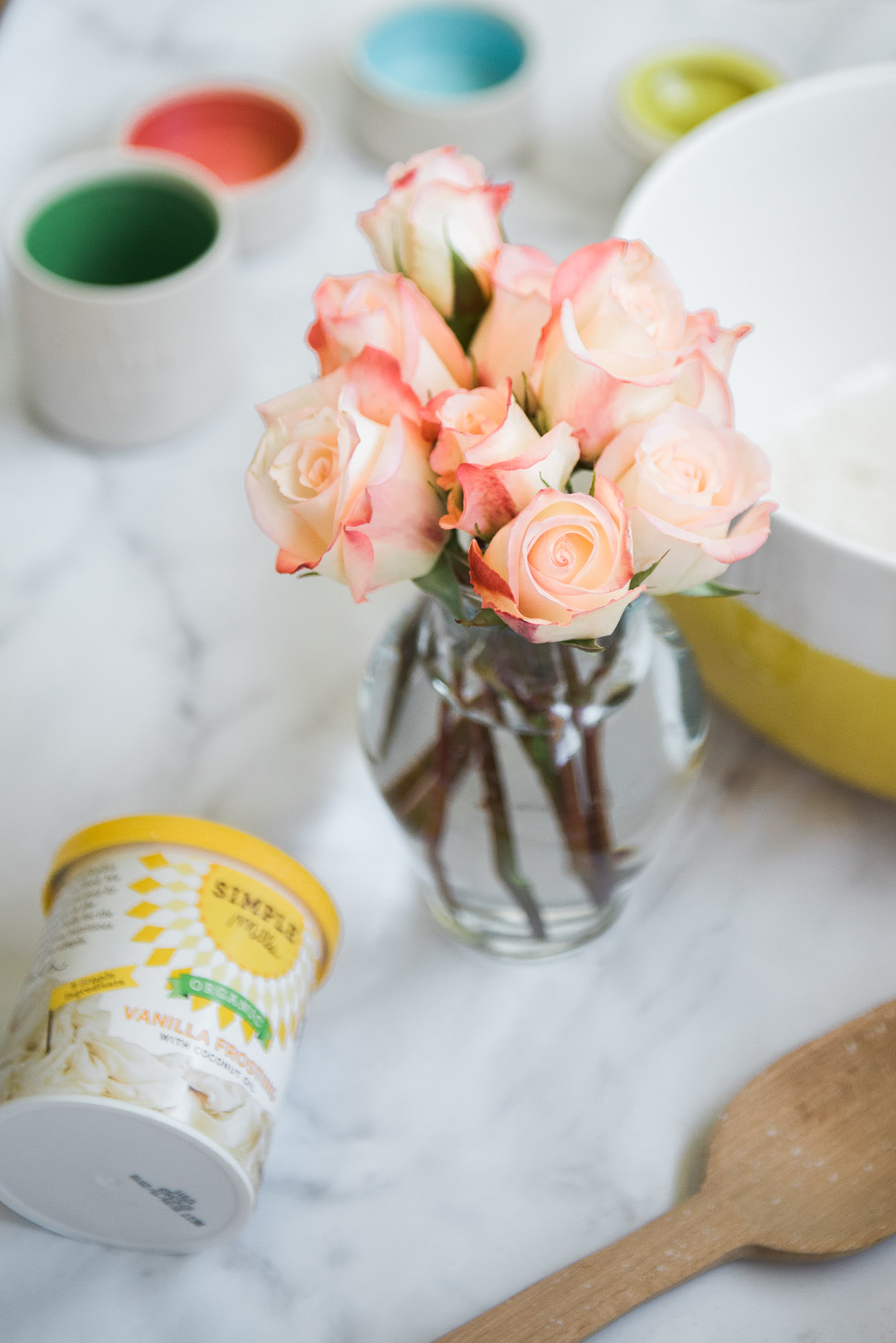 All you need:
Cupcakes
3 eggs
1/3 cup grapeseed or vegetable oil
1/3 cup water
1 tablespoon vanilla extract
Frosting
1 tablespoon cocoa powder
1 tablespoon water + 1 teaspoon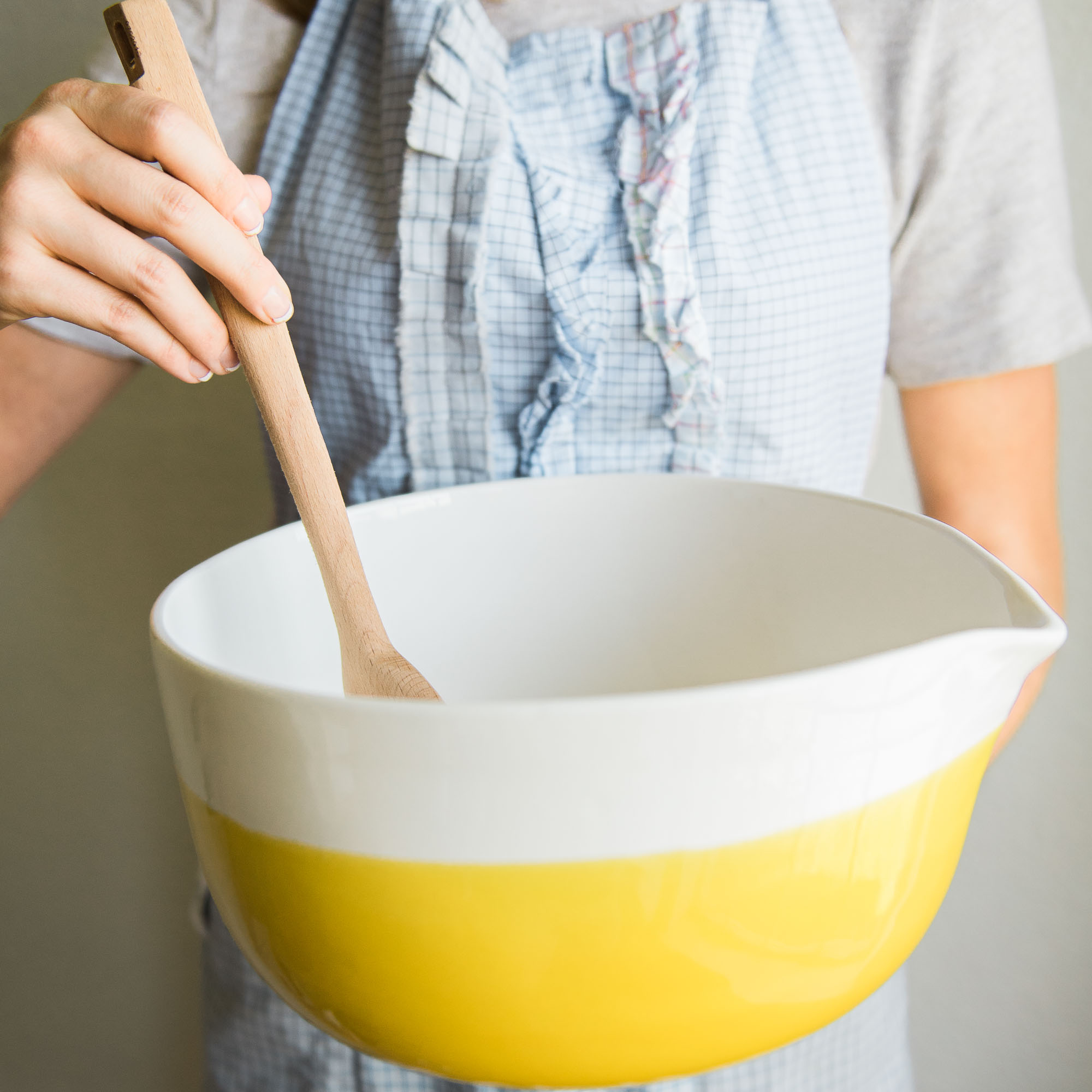 1. Preheat oven to 350ºF and line a muffin pan with paper liners.
2. Whisk the eggs, oil, water and vanilla in a large bowl and add the dry mix;
whisk until combined.
3. Fill the muffin cups about 2/3 full and bake for 15-20 minutes or until a toothpick comes out clean. Cool completely.
4. Add the frosting to a large bowl and add drops of dye until desired color is achieved.
5. Frost the cupcakes with a frosting spatula or piping bag.
6. Combine the cocoa powder and water in a small bowl; mix until combined.
7. Take a kitchen brush or small paint brush and dip it in the cocoa mixture. Flick the mixture on to the cupcakes to create specks.
8. Repeat until all cupcakes are decorated.
Shop my kitchen items, and leave my momma a little "happy birthday" comment below! 
You may also like