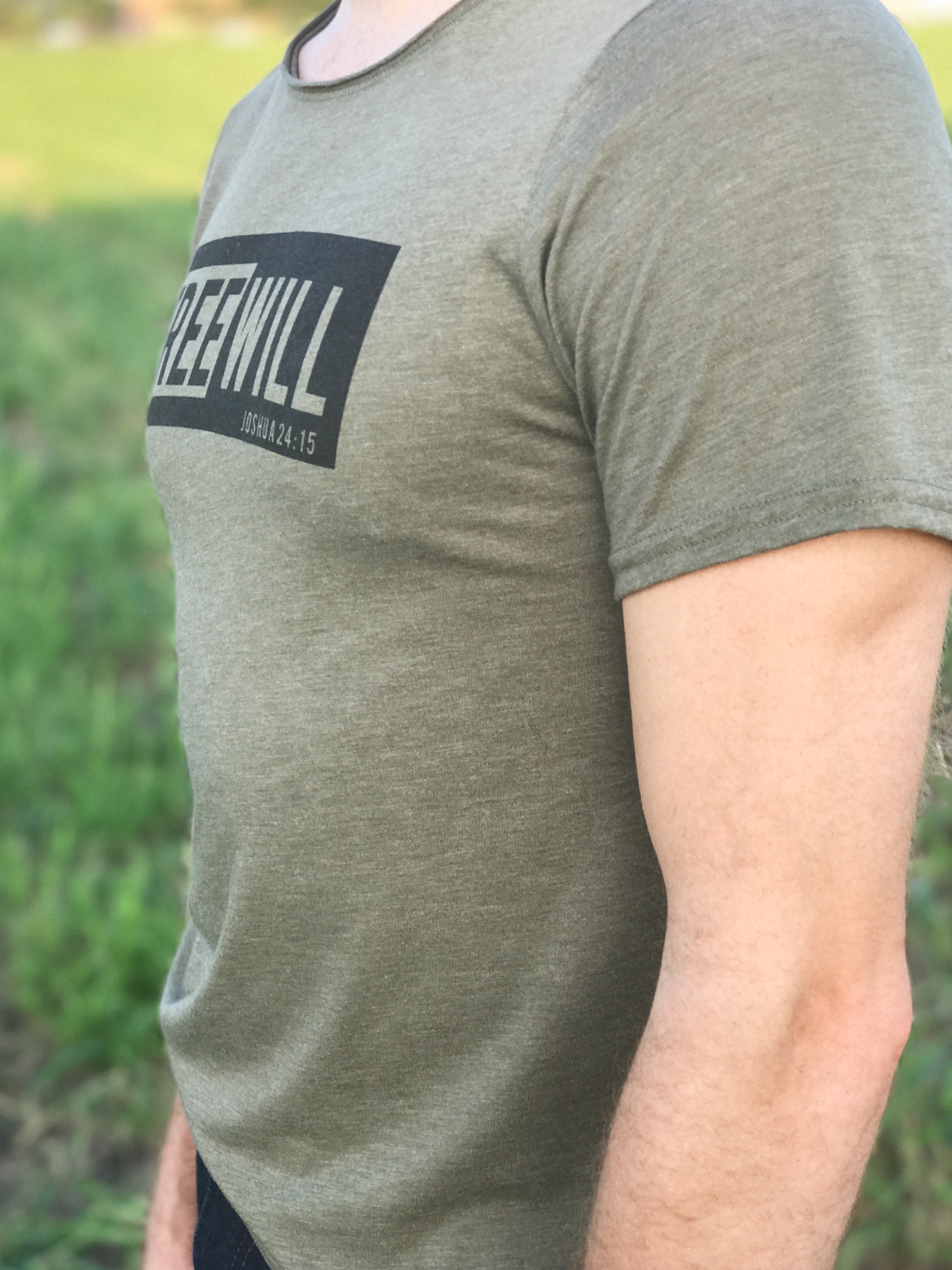 When I created this Free Will design, I wasn't thinking of the dull choices I make throughout my life, "Do we visit your parents or my parents this year for Thanksgiving? Should we cook tonight or order take-out?"
No.
I designed this shirt with a much deeper thought in mind…..to focus on the freedom found in salvation.
Do humans have the choice to accept Jesus Christ as their personal Savior?
Yes.

We are free to choose as we wish. We have a free will. 
Some people reject Christ. But their choice is not placed on them by a God who restrains.
Their choice to not believe or follow Jesus could be due to a number of reasons. For some, it's the simple fact that they are hindered by their own hatred toward God. They would rather hold onto their selfish desires than live for a bigger cause. Others might have an unfamiliarity with God. Maybe they projected a bad church experience onto God himself.
Believe me, I've been there. But once I realized I was basing my view on God by watching imperfect human beings….I changed my mind and chose to accept Jesus as the Bible says He is.
I exercised my free will.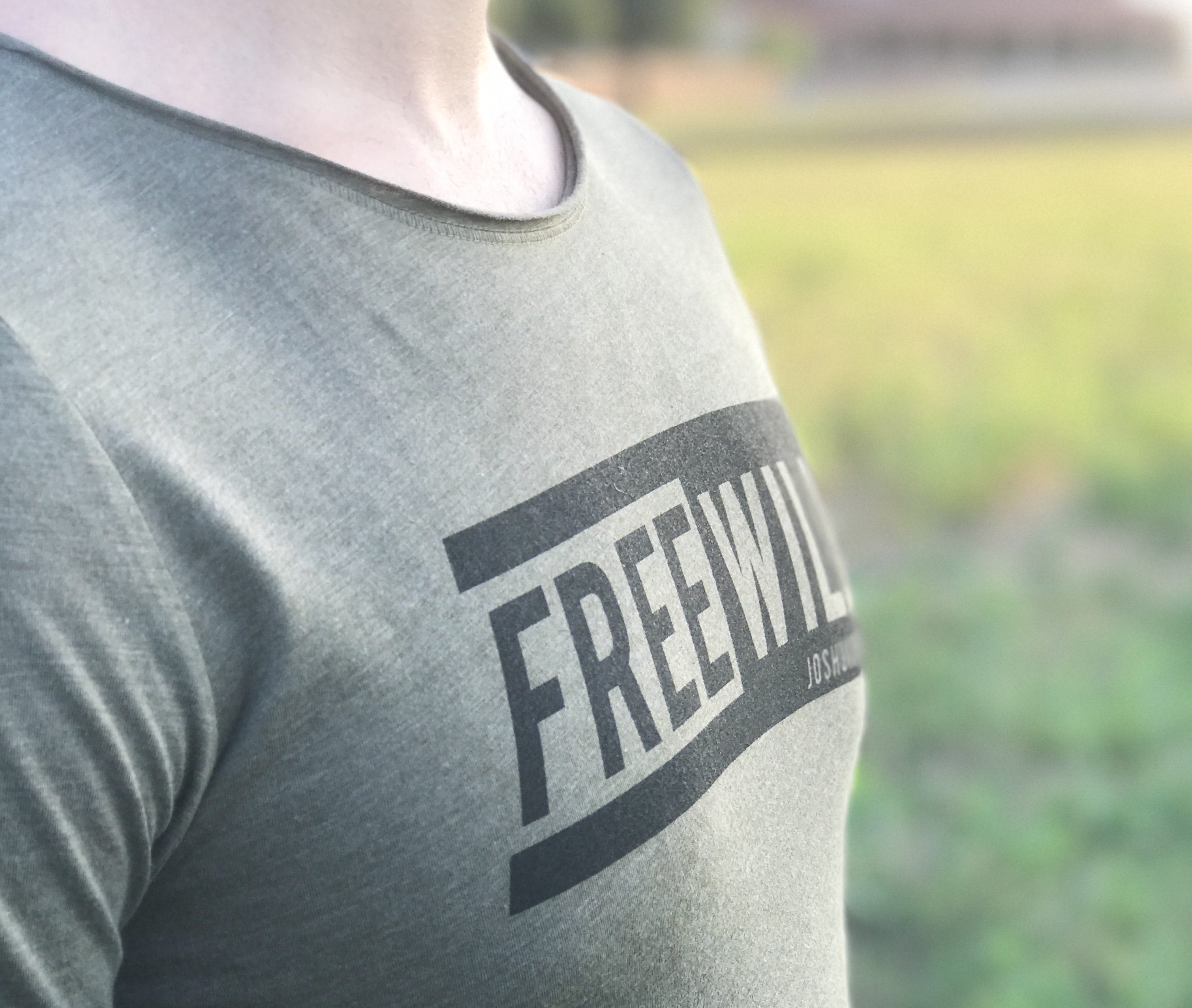 I choose God every day. I ask him to overcome my desires and create in me new desires that align with Him, his will for my life, and His promises.
As the years pass as a Jesus follower, my desires are matured and I'm able to experience peace and joy and love and a small glimpse of freedom! But only when I'm physically with God in Heaven will I experience what it means to have true, unabashed freedom. For now, I'll say that we all, believers and non-believers have the freedom of choice.
"Choose this day whom you will serve. As for me and my house, we will serve the Lord." – Joshua 24:15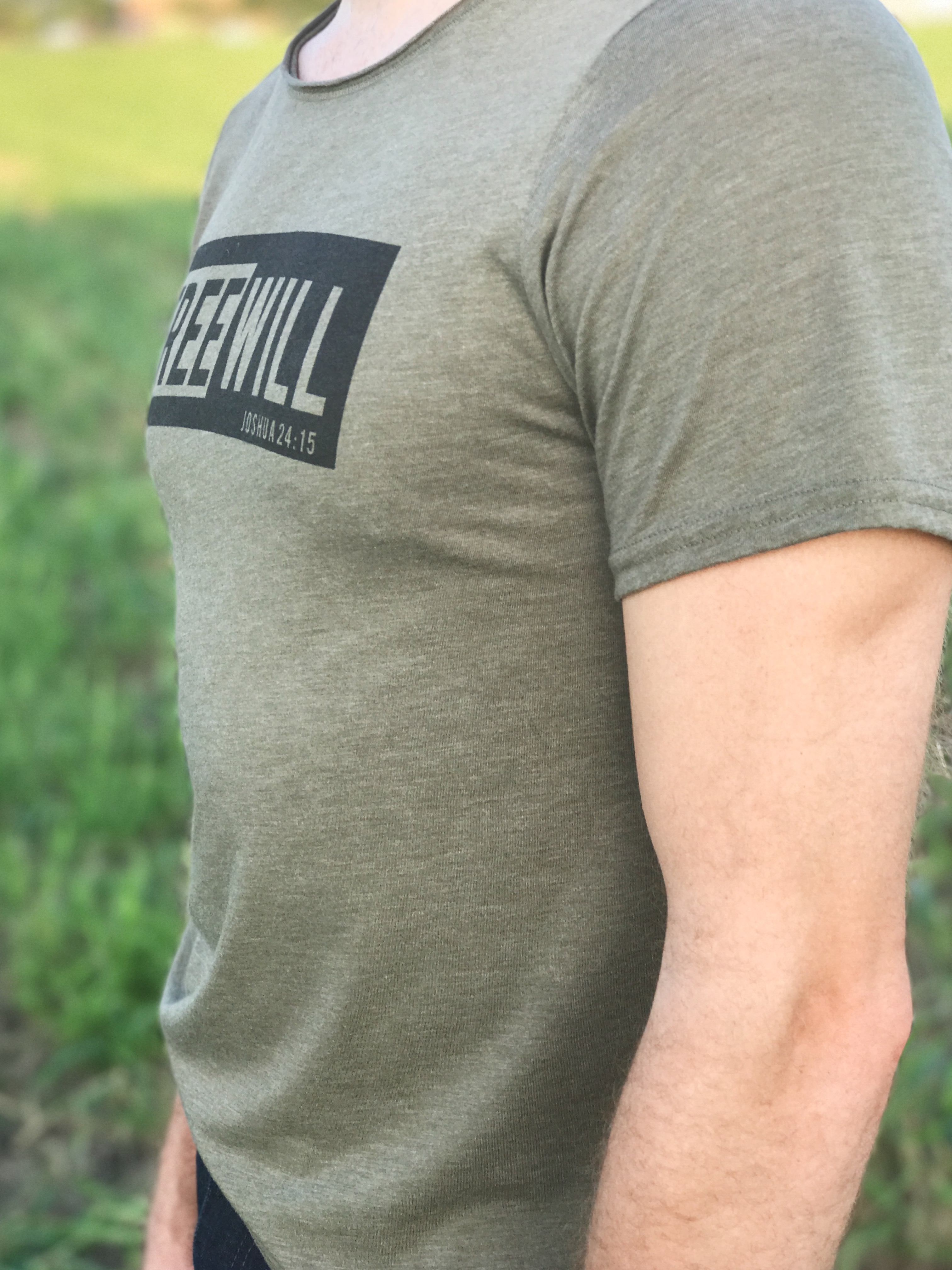 This tee is my newest unisex tee – although I really think this style and design would be perfect for the guy in your life who makes the decision every day to choose God.
It's soft to the touch and the raw neck adds an at ease vibe. It's only $27 – email me at veiledfree@yahoo.com to order. Color choices include: olive (pictured), white, dark grey, and black. It fits true to size.
You may also like