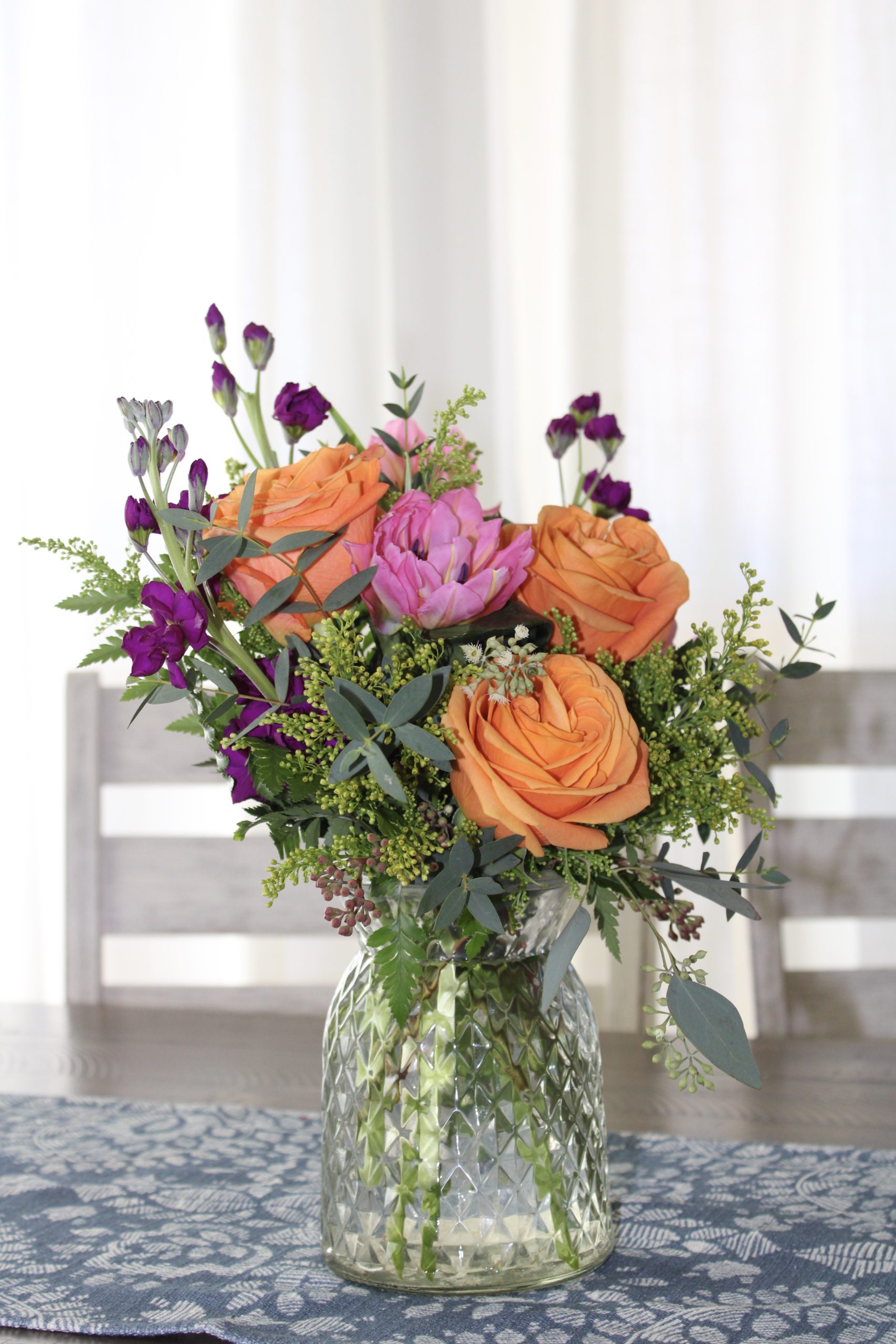 Flower bouquets are a partial love language of mine. I enjoy different arrangements, large vases, bud vases, fresh flowers to paper flowers, and everything in between. Fresh or faux flowers consistently live near my desk and on the dining table. Over the years, I've experimented with many things in order to keep my fresh flower bouquets lasting longer than a couple of days.
Here's what works best for my home environment:
Place the flower bouquets in rooms which receive the most indirect sunlight.
Fill the vase with cold water and change it every single day. (Even if it looks clear and clean, change it).
Cut the stems down every single day. There's usually a bit of moisture at the bottom of each stem that needs to be removed or they will mold.
Pour a tablespoon of sugar into the vase every single day.
Keep the flower bouquets away from vents that directly blow hot or cold air.
Always remove the leaves from the stems unless they are on the very top portion next to the flower. When leaves are submerged into the water-filled vase for long, it causes that cloudy bacteria look and the flowers die soon after.
Below is an assortment of flower vases for your fresh or faux flower bouquets. Click on any of the images for product information.
You may also like