Fashion
,
Lifestyle
The Easiest Guide to Sedona, Arizona: Where to Stay, Where to Eat & What to See
Feb 22, 2019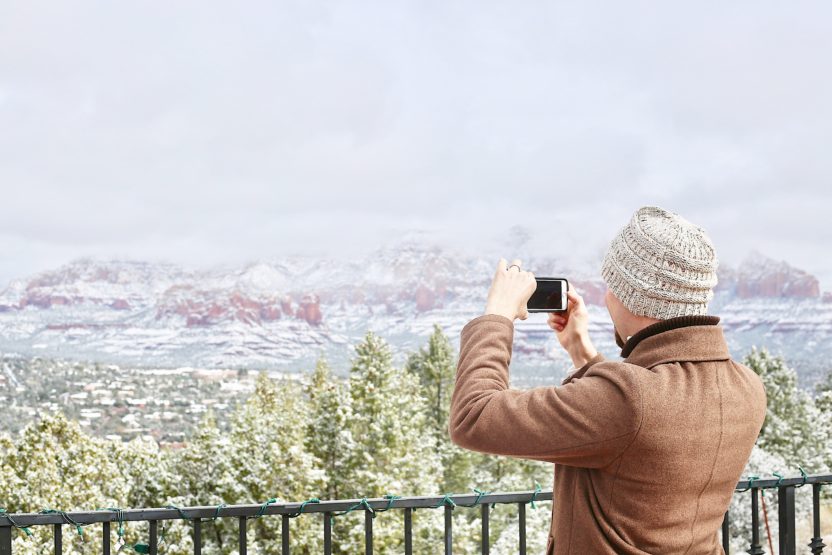 In Partnership with Sky Ranch Lodge. 
Where To Stay:
When booking this trip to Sedona, my primary desire was a hotel with a view! After researching several resorts, I ended up booking the charming Sky Ranch Lodge.
And I'm so glad I did…
The room was cozy and stayed true to the vintage, ranch, Arizona vibe. There are three or four different room options, so I suggest calling the lodge to discuss which room is best for you.
The Sky Ranch Lodge is located extremely close to the "must see" things in Sedona which I'll talk about in this post. It's also in walking distance to a great restaurant, a rental car place, a hiking trail, and helicopter tours!
The lobby hosts a small fireplace, fresh cookies made by the friendly receptionists, hot tea/coffee, and the most beautiful cat (named Atticus).
The price is reasonable for this area! You can call the lodge to get an accurate rate for the room you choose. Here's the number: 1.928.282.6400
The views are unparalleled. Every other resort I found is nestled lower so that you are surrounded by mountains when you look up. The Sky Ranch Lodge gives you an EYE LEVEL look at the mountain range, the clouds, birds, etc. You are literally in the sky! It's incredible.
Here are just a few of the pictures from our stay at the lodge: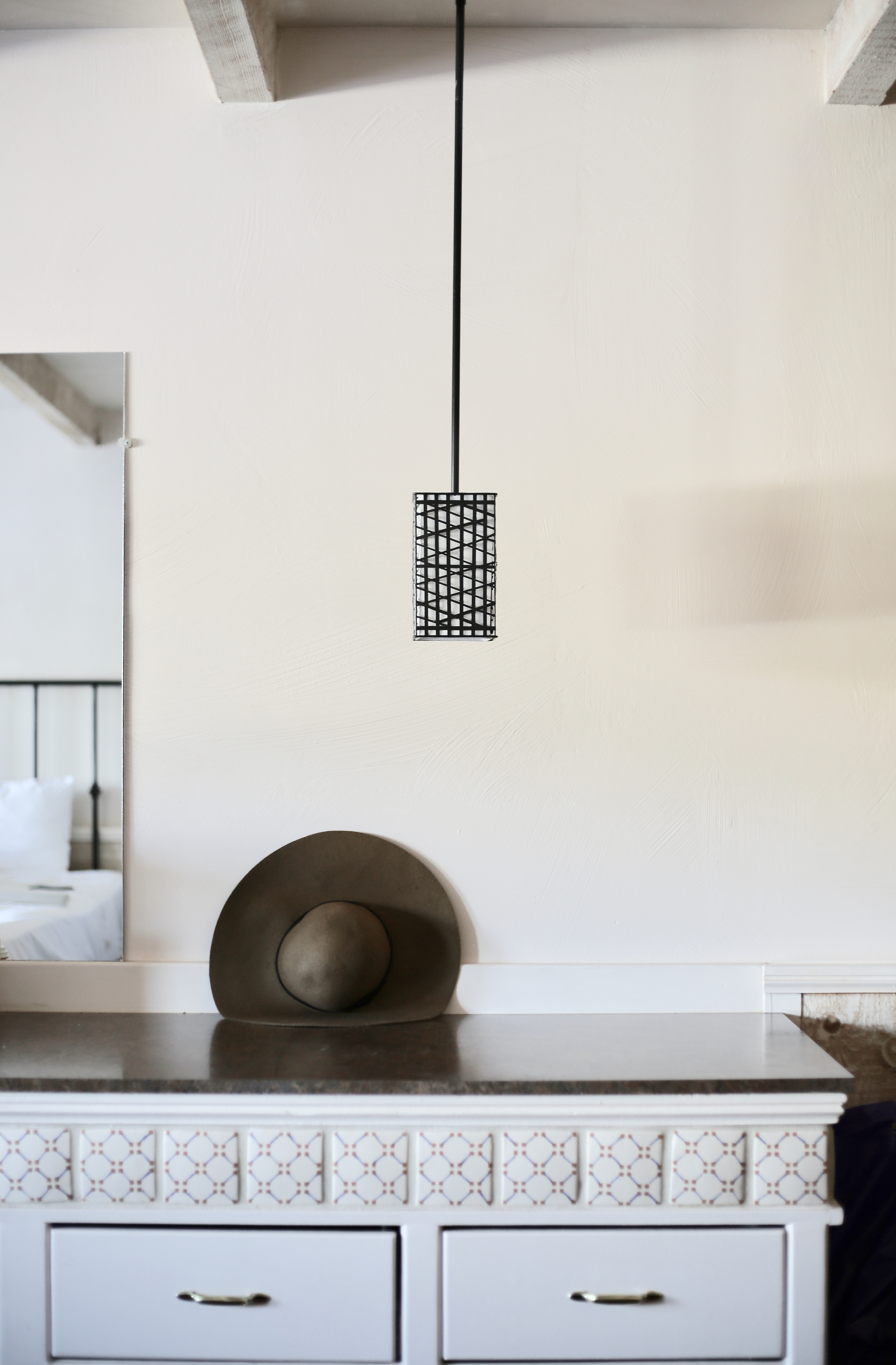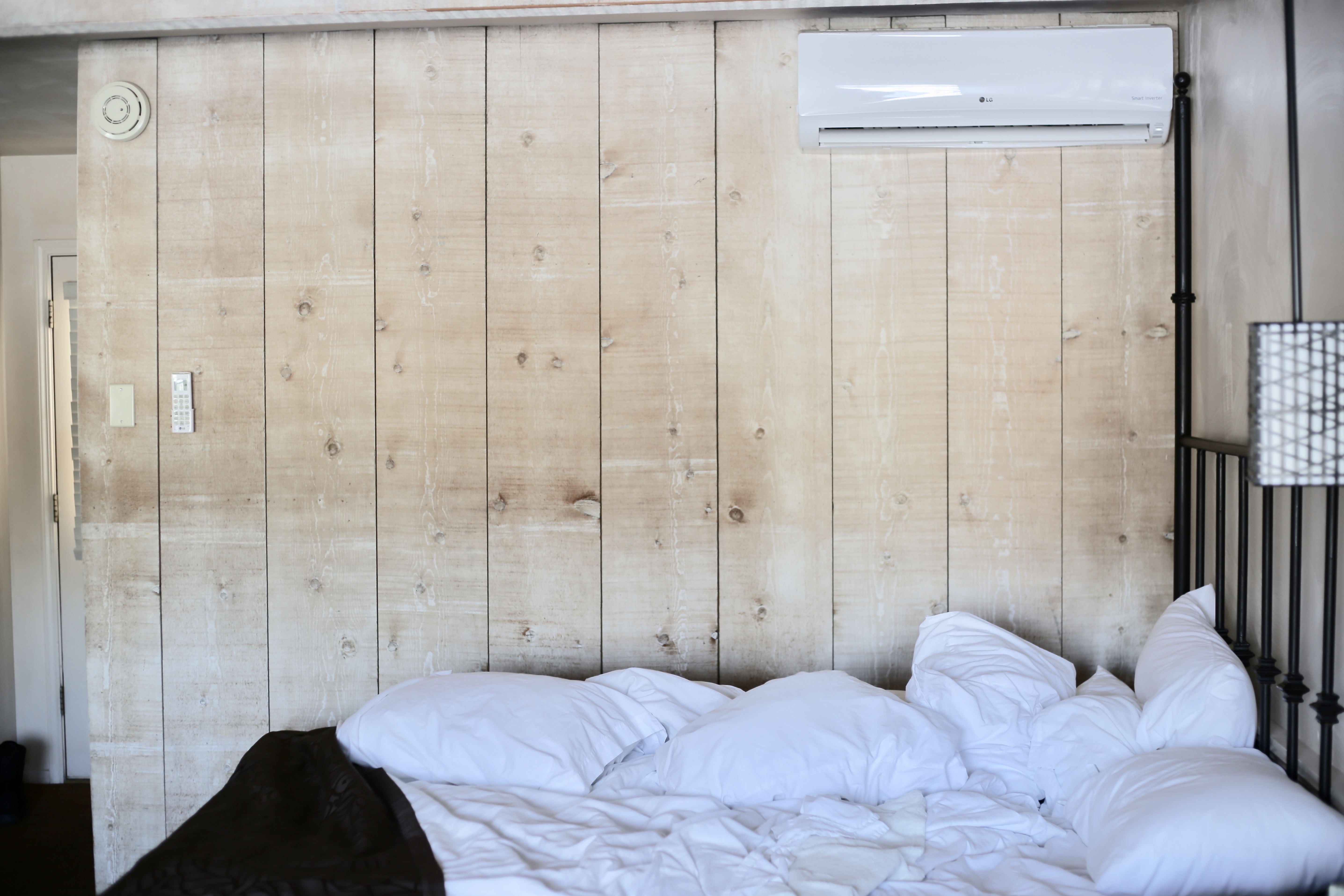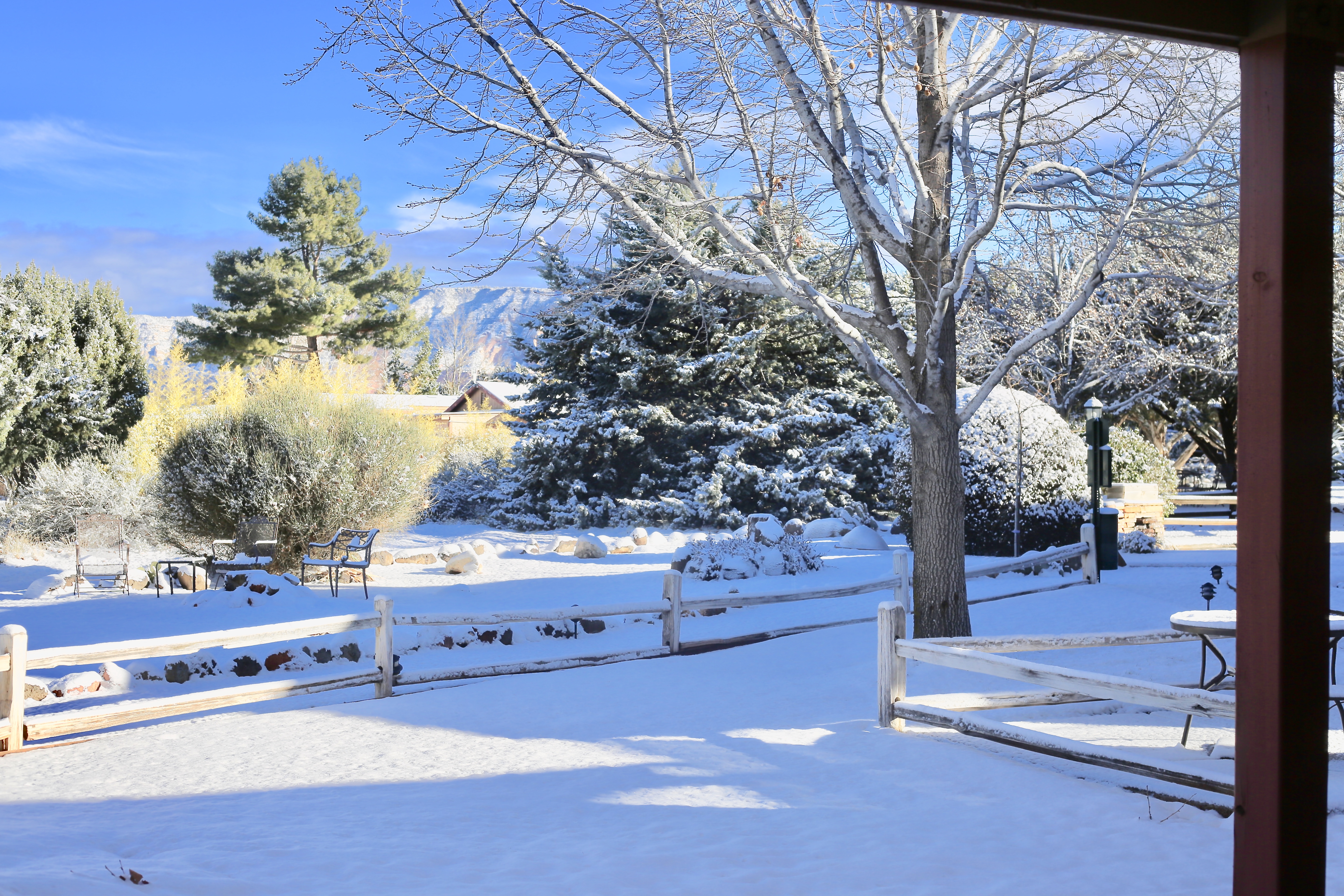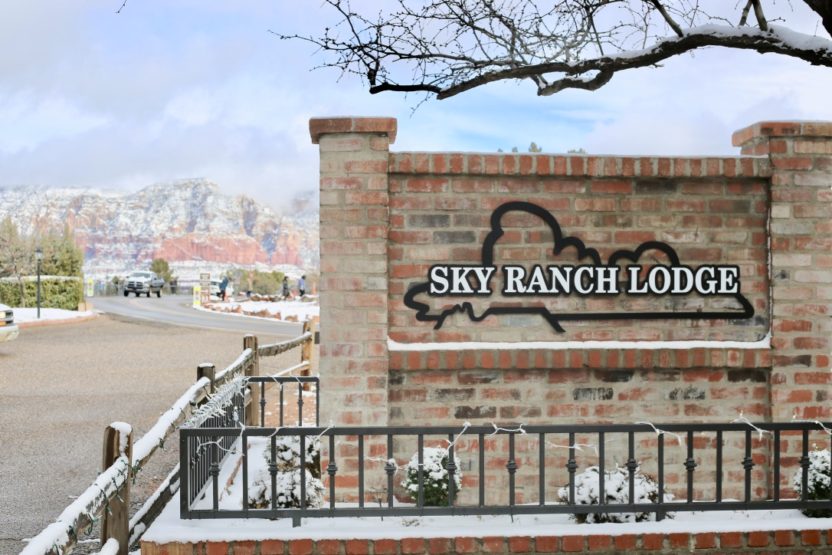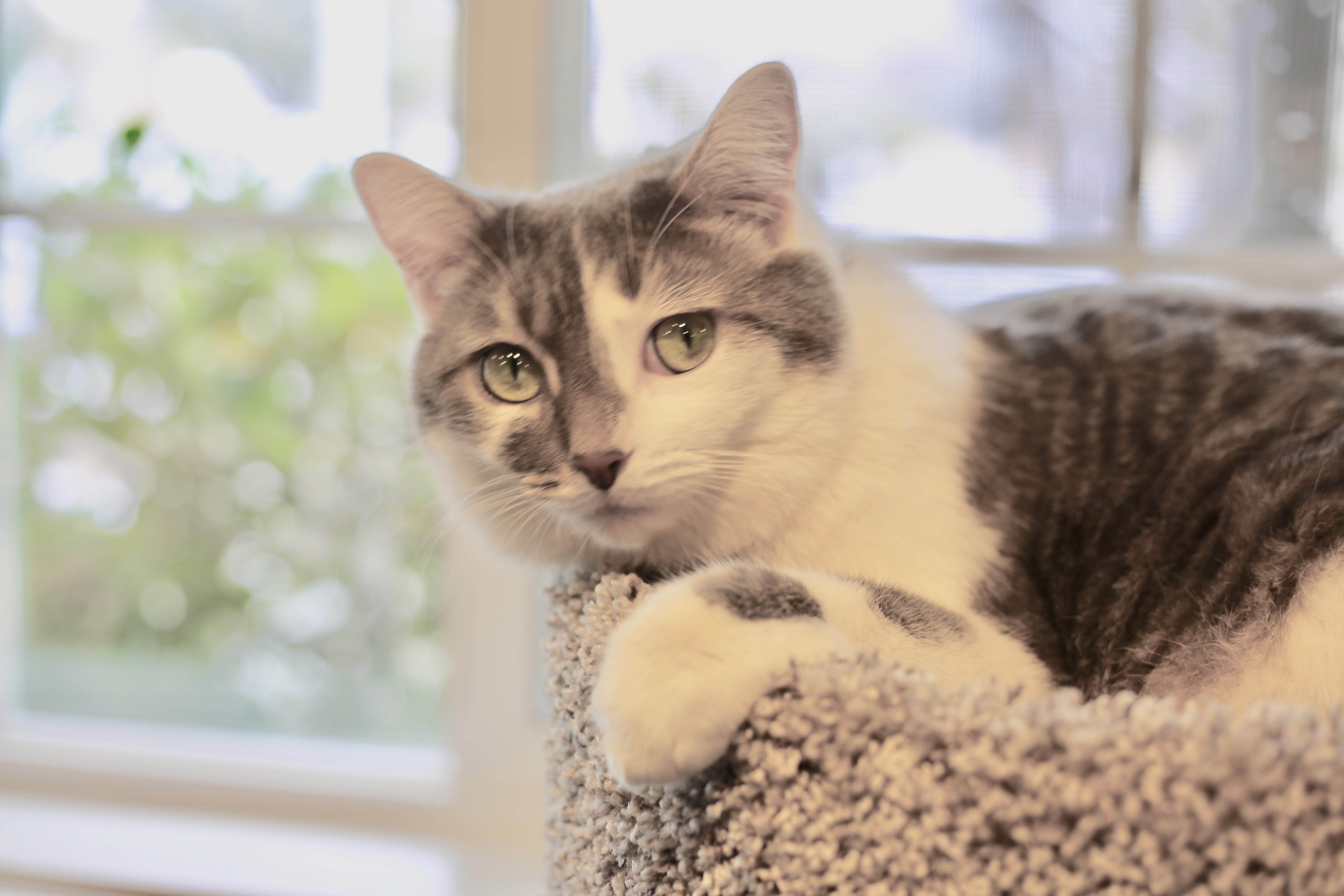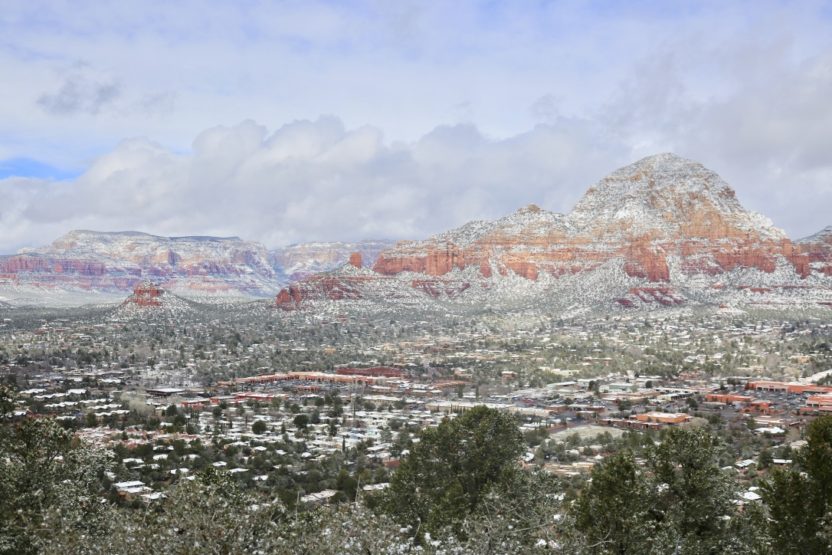 Where to Eat:
After unpacking all of your things at Sky Ranch Lodge, you can walk over to the Mesa Grill at Sedona Airport to eat breakfast or lunch.
This little gem is fun with live music and views of small, private planes/helicopters on the runway outside (and of course the gorgeous mountains). If you go in the Spring or Summer, enjoy patio seating and freshly squeezed orange juice!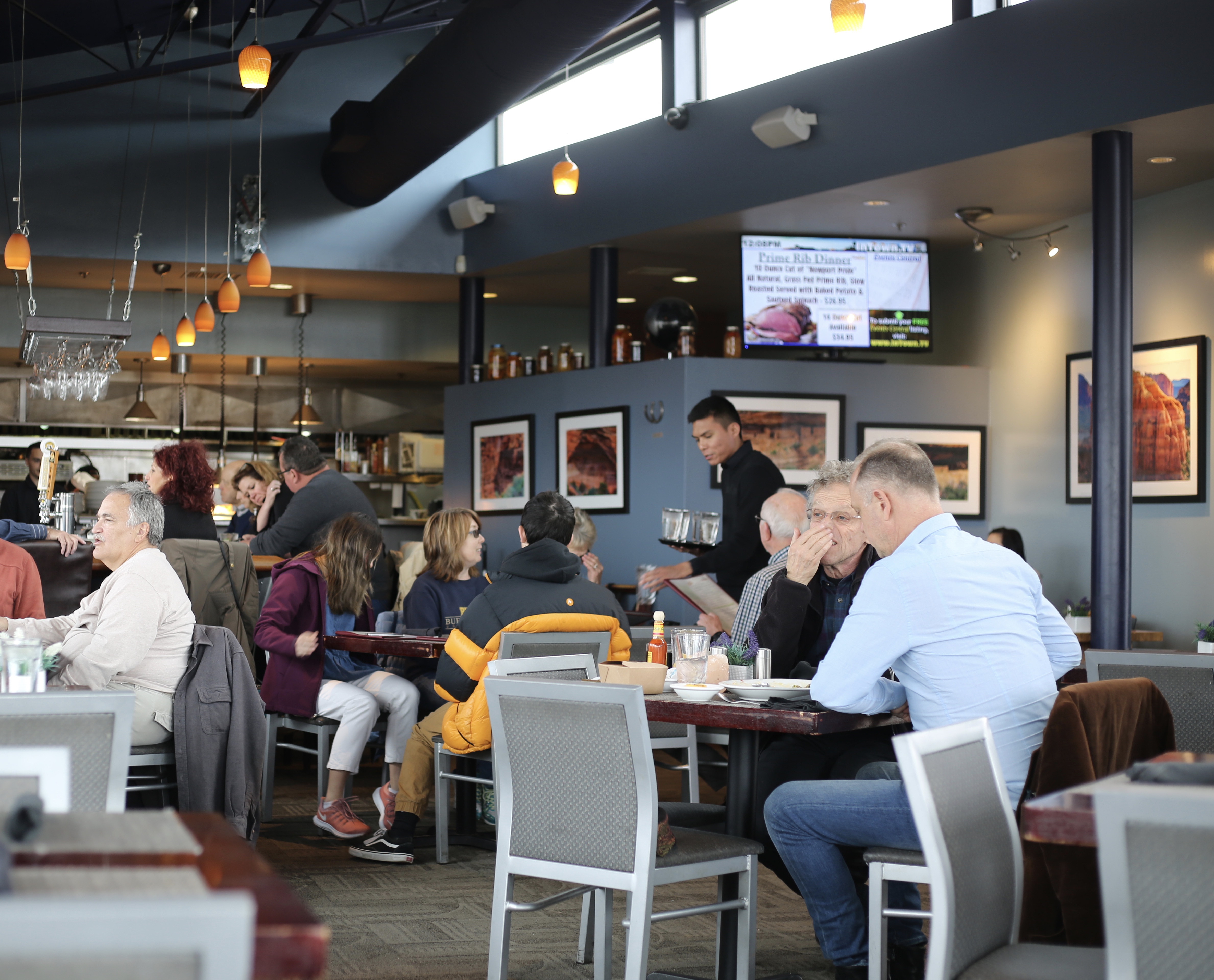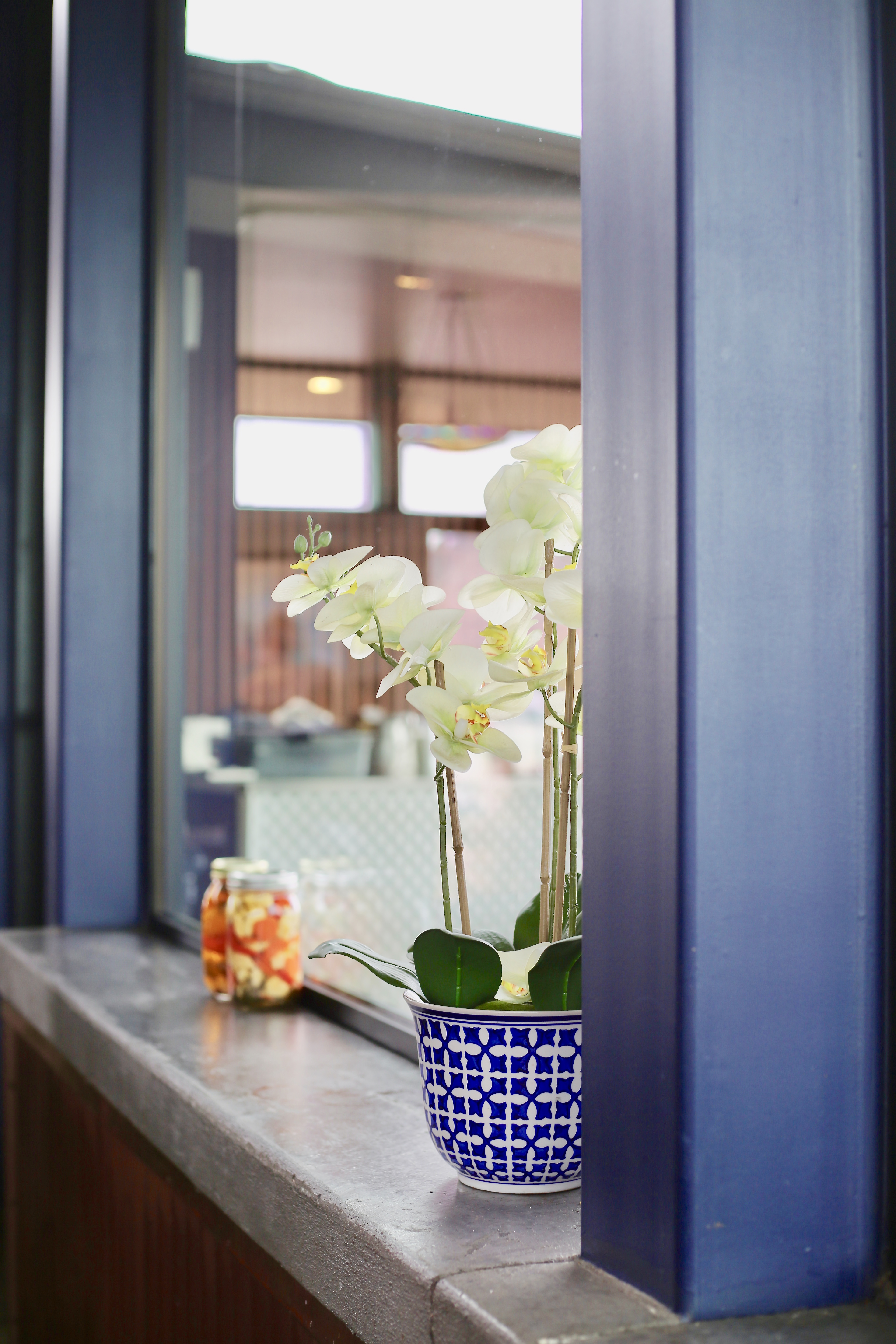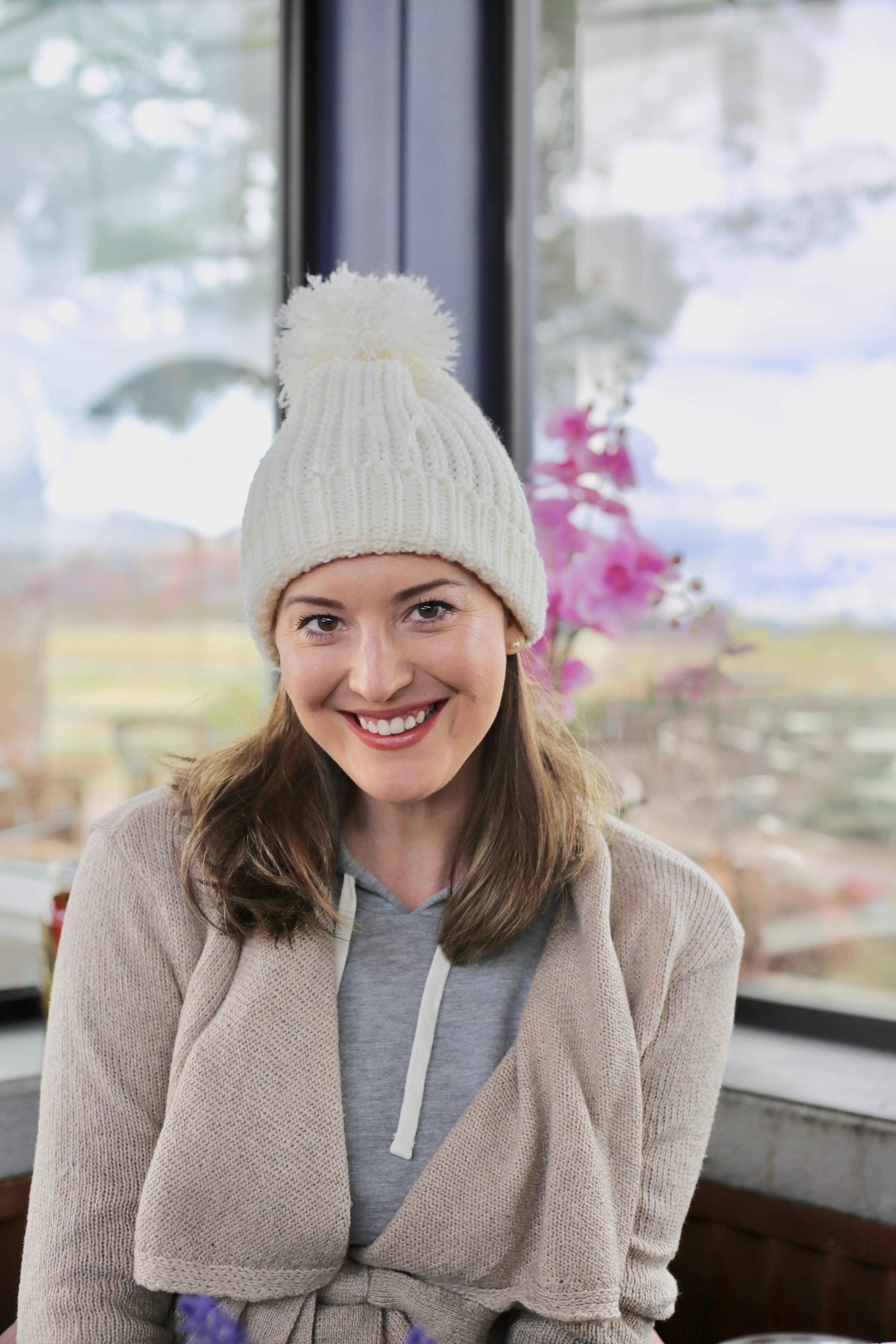 Mariposa Latin Inspired Grill. I didn't take many pictures here because it was dark inside the restaurant. If you're looking for a fine dining option, THIS is the place to go. It's pricey but the food speaks for itself.
Some of you know that I live in the Dallas/Fort Worth metroplex, and we are known for fine dining. However, Mariposa is easily in the top five best restaurants I've ever eaten at! Come hungry and reserve a table around 5 or 5:30pm so you can catch a sunset view in between 6 -7pm depending on the time of year you go. In February, it sets around 6:10. We enjoyed this experience our first night in town since it's only 5 minutes from the Sky Ranch Lodge.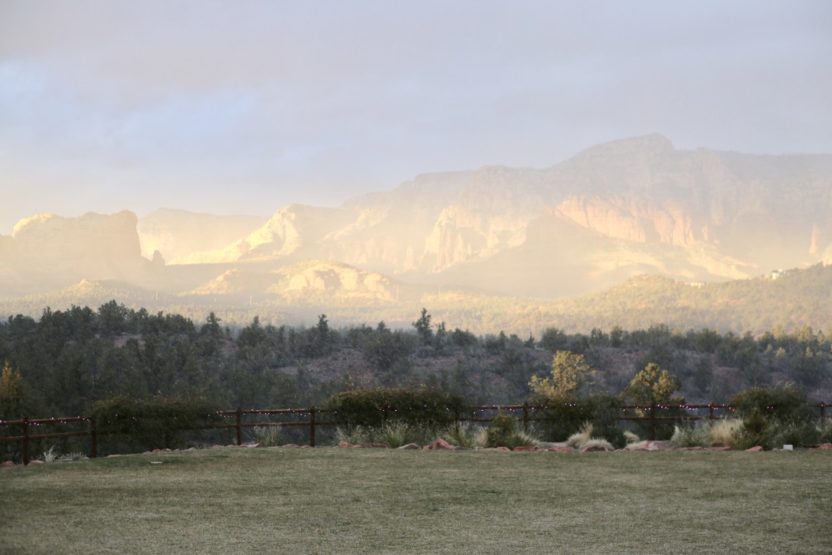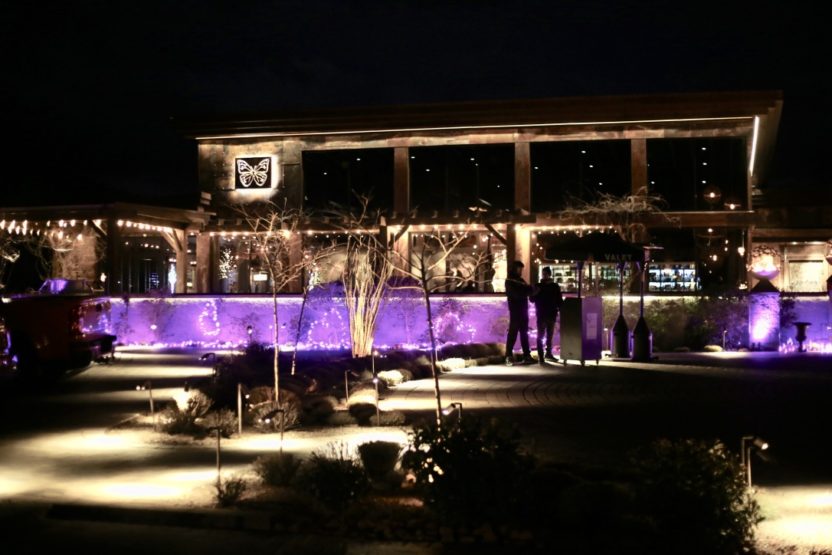 Tii Gavo is connected to a different resort so you'll need to drive to this location from the Sky Ranch Lodge for dinner one night. It's only about a 20 minute drive.
This restaurant has the most spectacular views due to these floor to ceiling windows, a giant fireplace, a large chess board, and the coolest outdoor terrace that overlooks a golf course and swimming pool! Make sure to enjoy the prickly pear sorbet!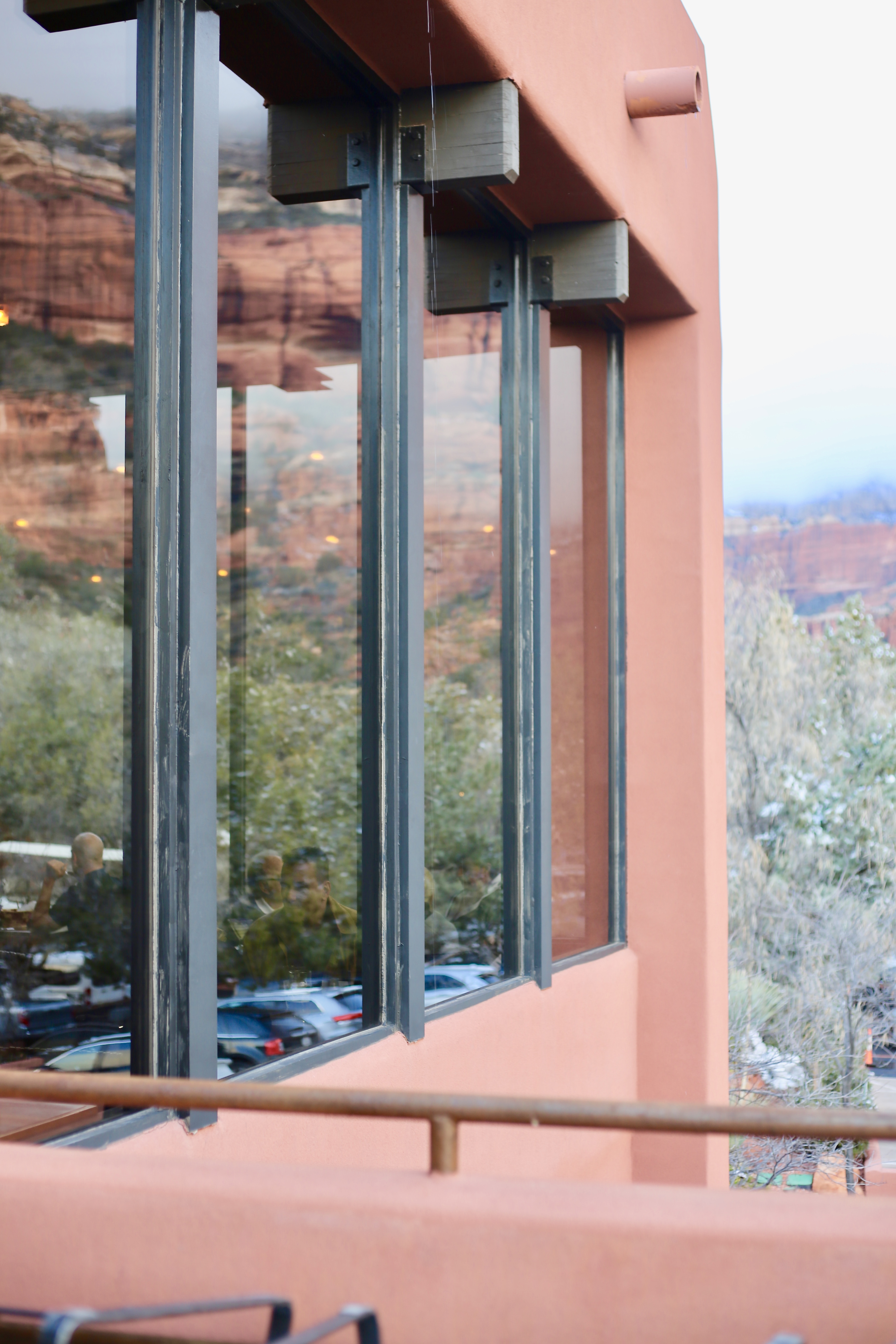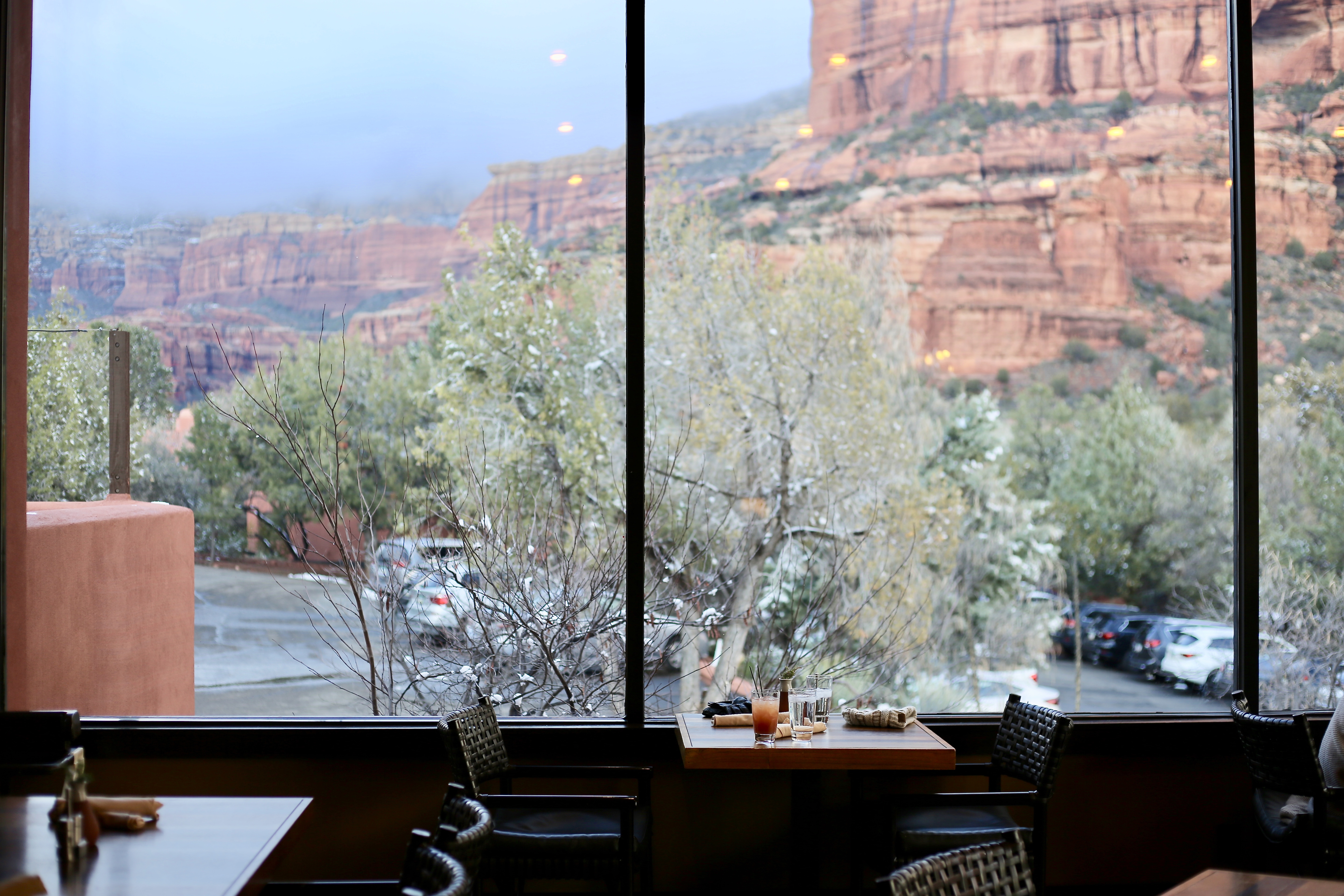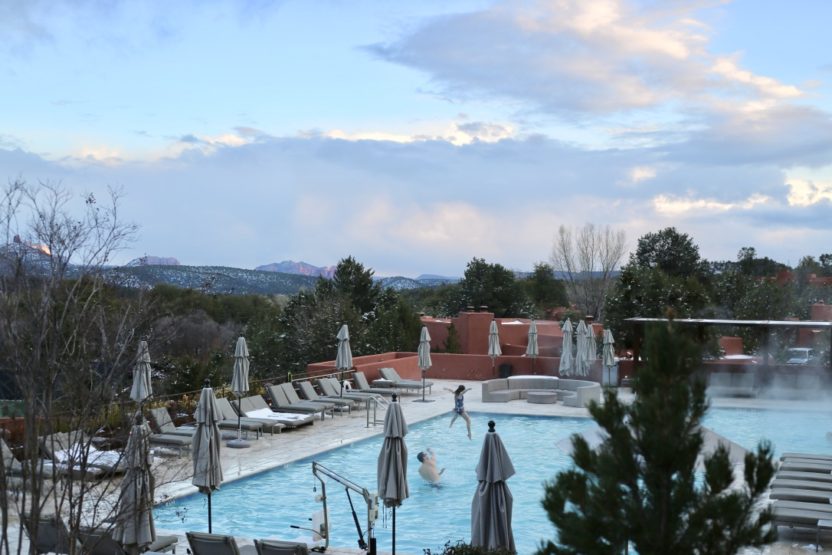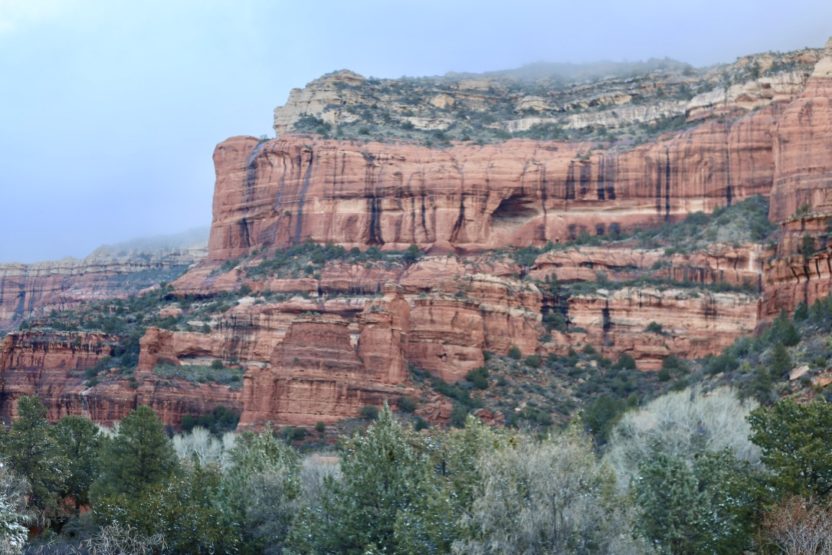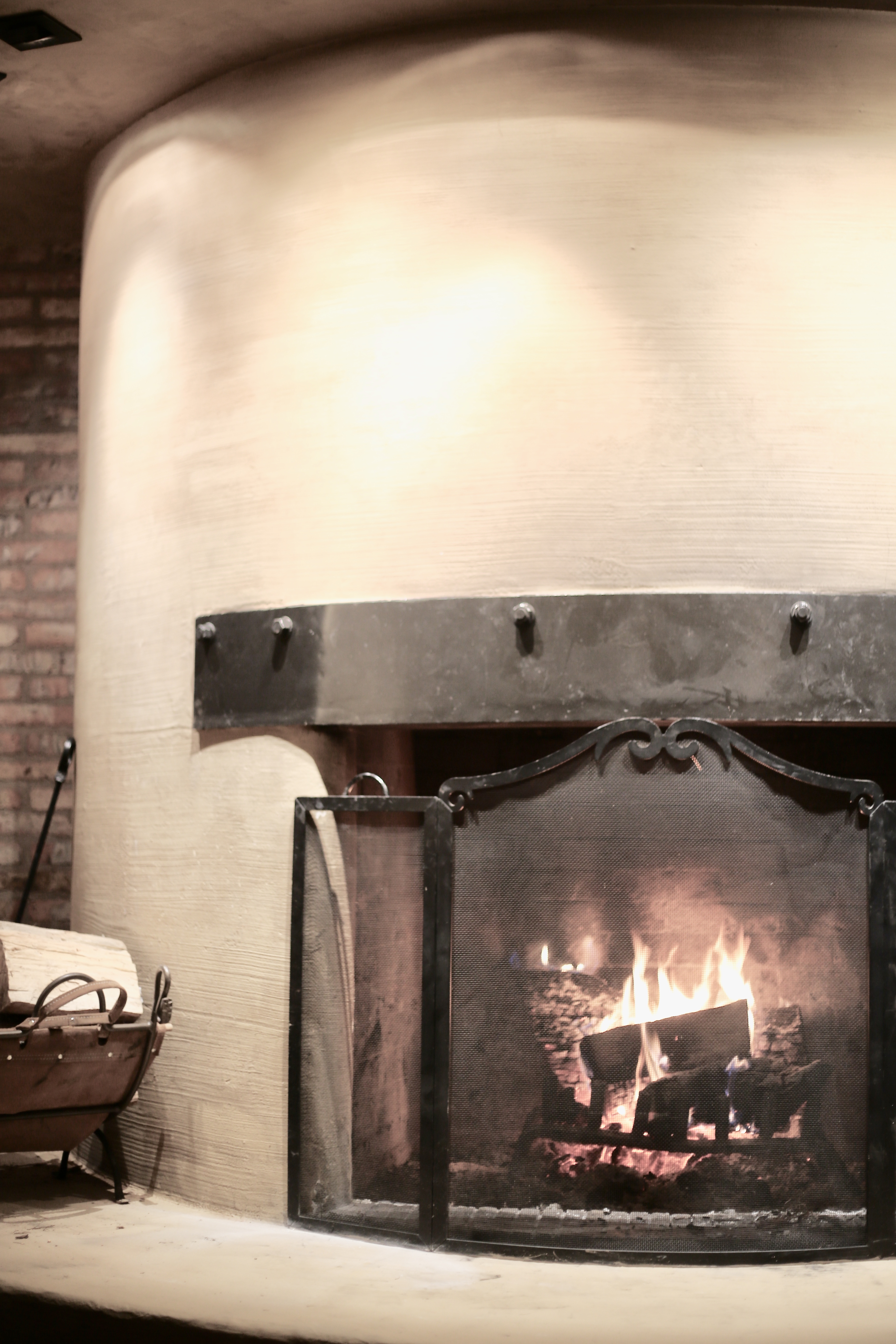 The Hudson. This is perfect casual/contemporary spot to grab lunch after a hike! We loved the food and the beautiful view of the red mountains! I enjoyed the shrimp pasta here after an eventful time at Chapel of the Holy Cross!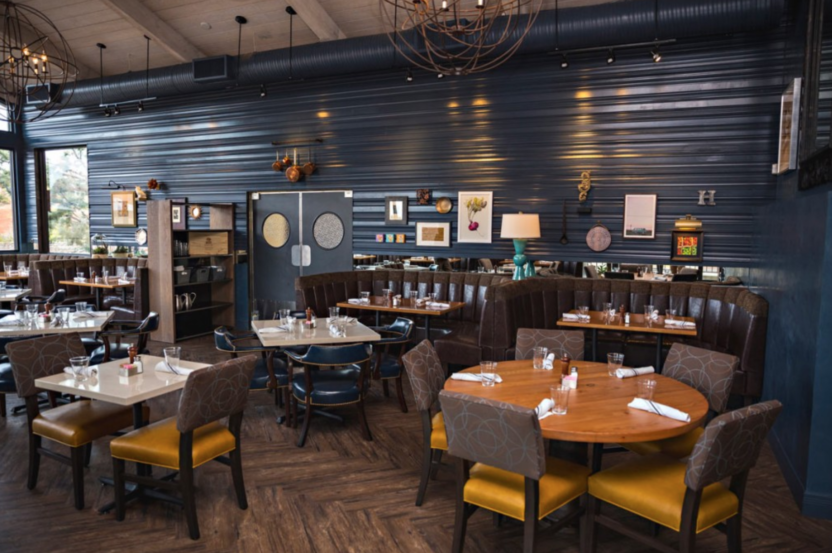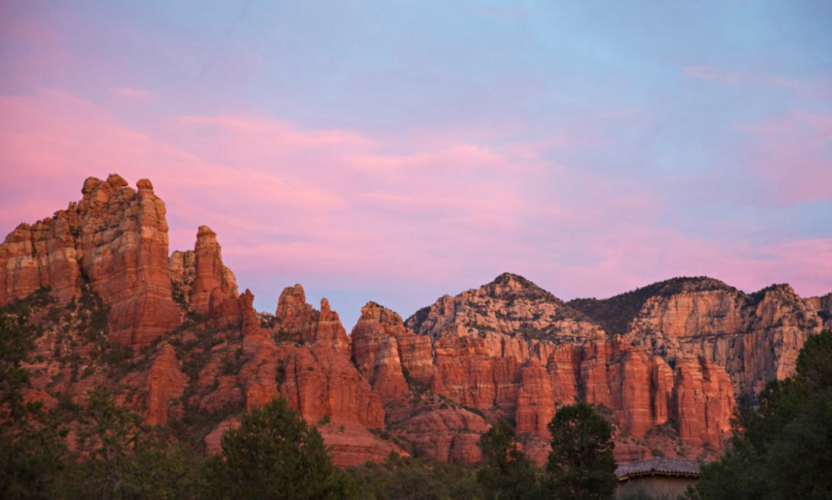 Saltrock Kitchen. We ate lunch here on our last day after hiking Bell Rock Trail. We enjoyed great food and…..you guessed it…. beautiful views! You can visit cute shops in Sedona when you're finished eating, because it's within walking distance to a quaint shopping strip!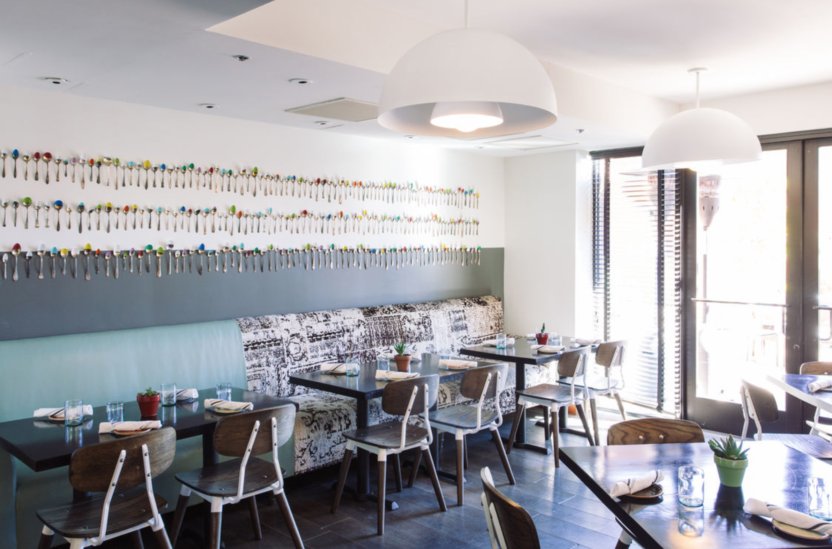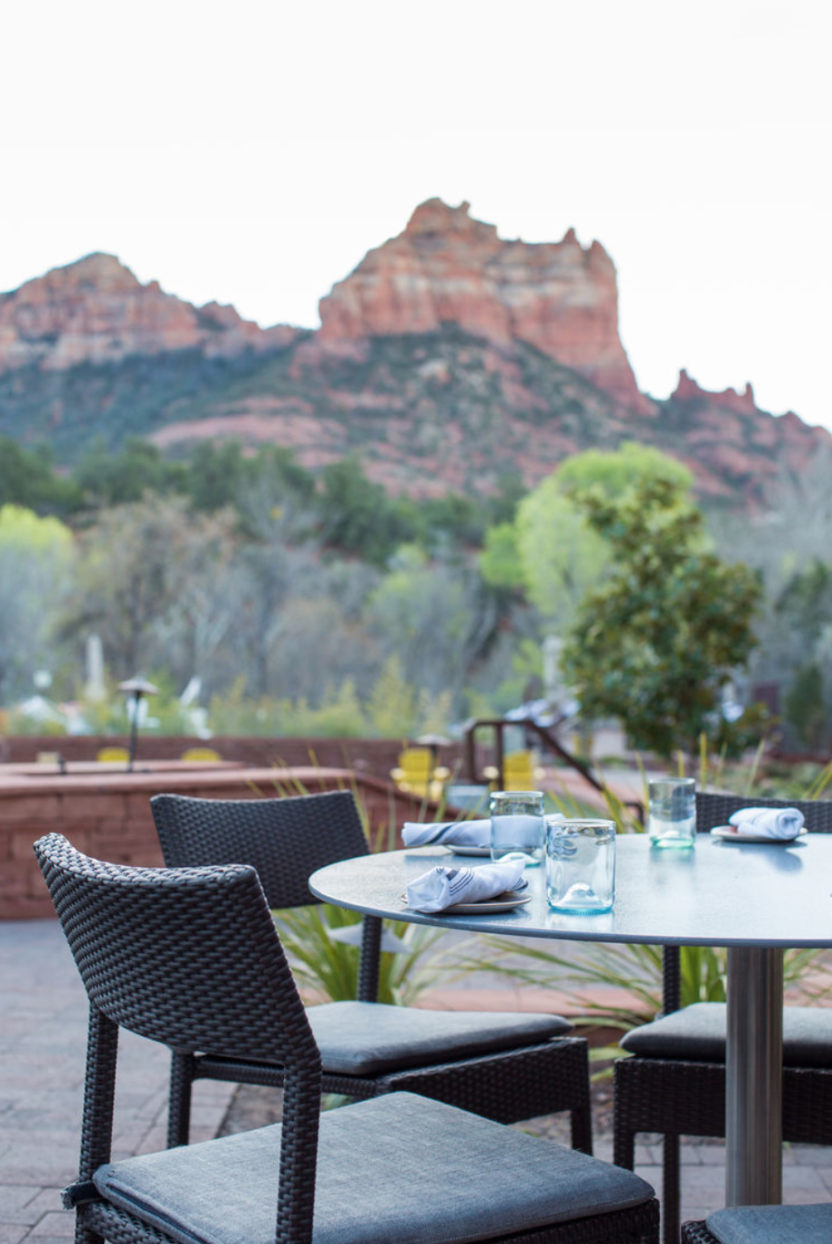 What to See:
Cathedral Rock. We grabbed a few items from Whole Foods in the little town of Sedona and headed to this gorgeous place for a picnic on the first day. This is a kid friendly hike (seeing that I'm 5 months pregnant, I wanted a safe and easy trail that led to somewhere beautiful).
The colors are magical and the sounds are relaxing. Have fun sitting next to the creek or exploring the forest.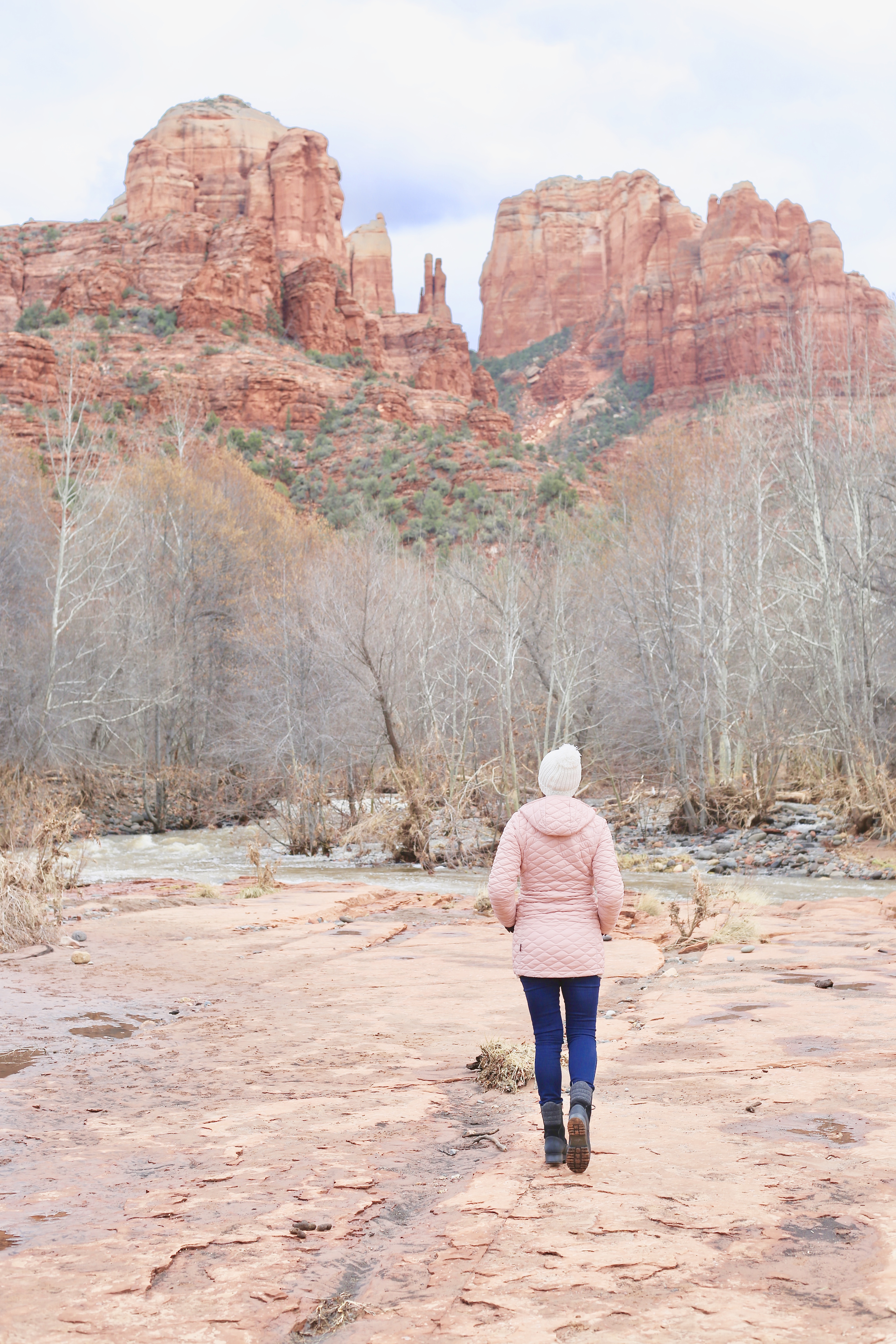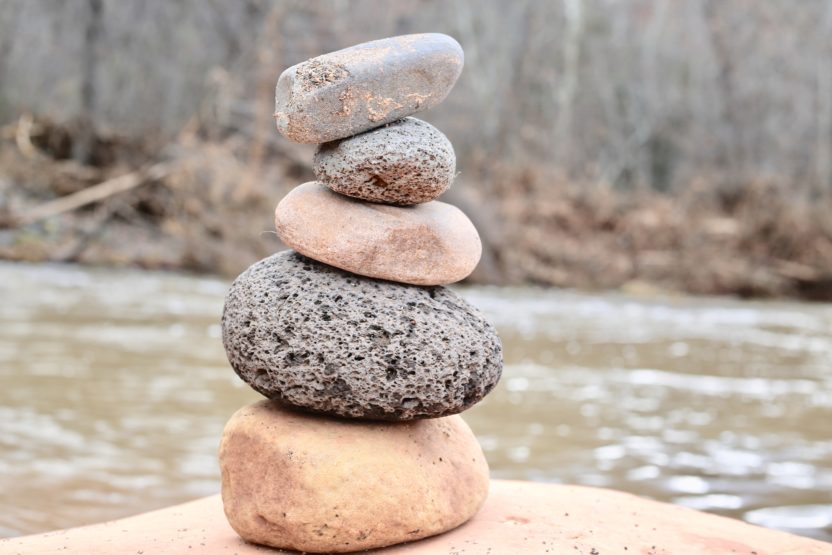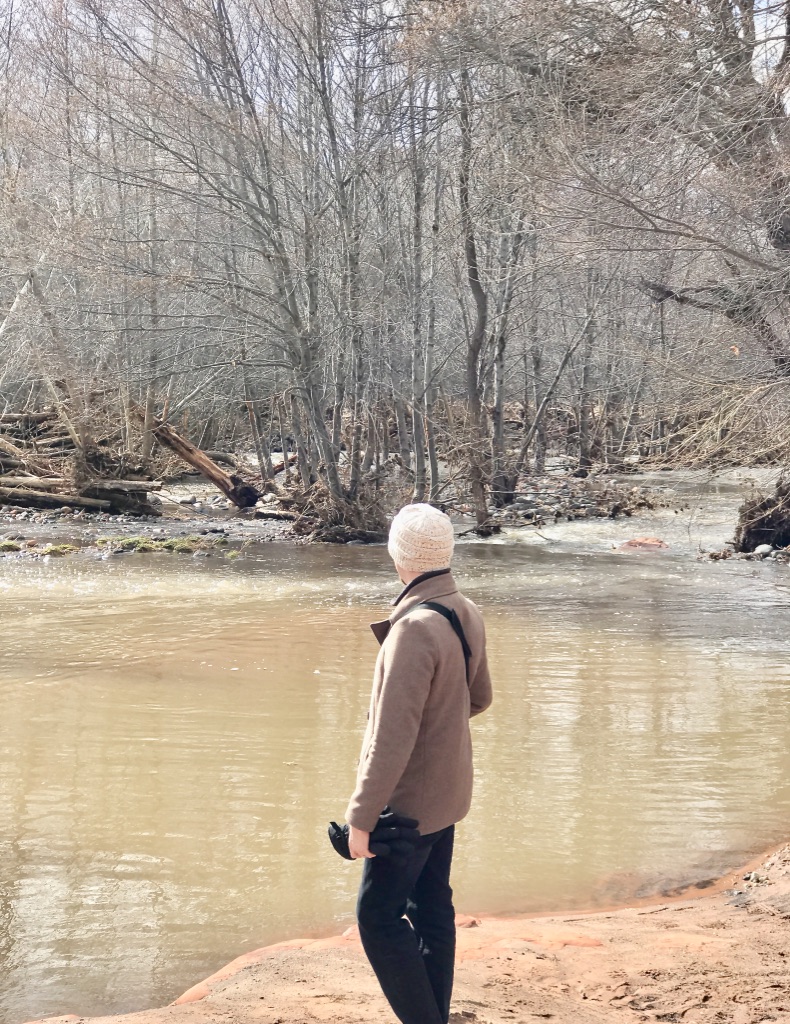 Red Rock Loop. If you're not into hiking, this option is for you. Simply drive around this loop to explore the storybook views. It's really close to Cathedral Rock so you can easily enjoy both of these in one day. We had a magical experience here. I know this looks Photoshopped but I don't even own Photoshop so trust me, it's like this in real life!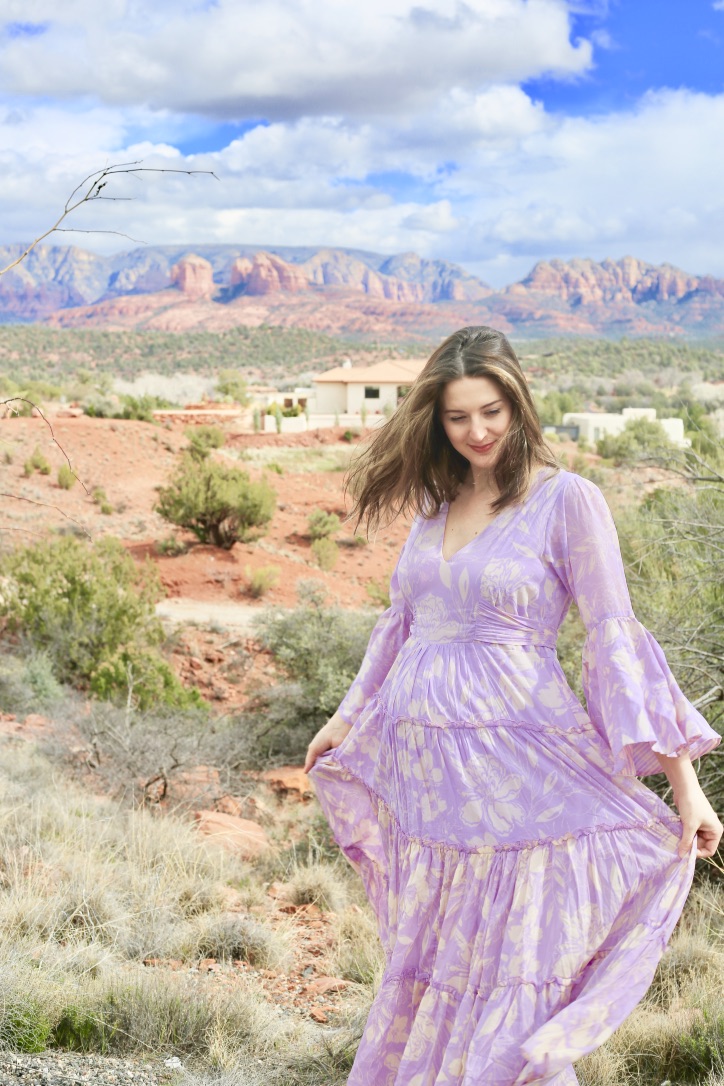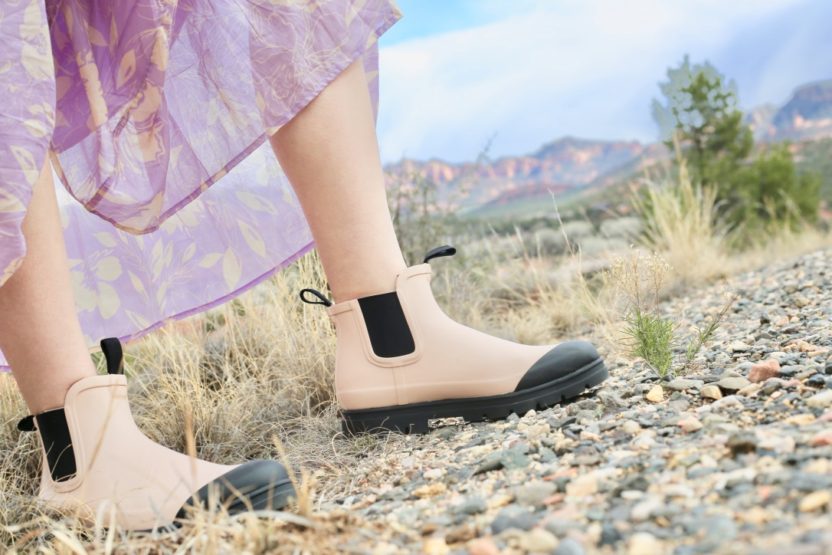 Chapel of the Holy Cross. If you're a spiritual person, go. If you're not a spiritual person, go anyway.
The scenery around the chapel is stunning and the climb is paved and tourist friendly. You can also choose to ride on a golf cart if you'd rather not walk!
The chapel itself is breathtaking. Inside, there's a life size sculpture of Jesus's death on the cross (which was unexpected). I broke down in tears, guys. I had mascara ALL over my face and had to leave because I didn't want to distract anyone from their experience.
Overall, the presence of the Lord is there, and it's something I won't ever forget! Just remember to stay quiet inside of the chapel as there are people worshipping, praying, lighting candles, etc. (A group of boys got in trouble for talking while we were there so I wanted to let you know).
Parking at the bottom might be tight so I suggest coming here during a lunch hour when more spots might be open.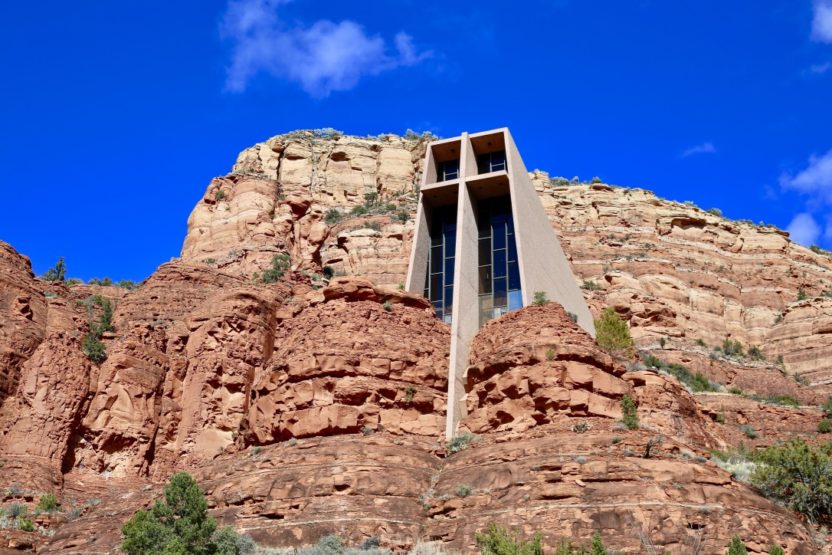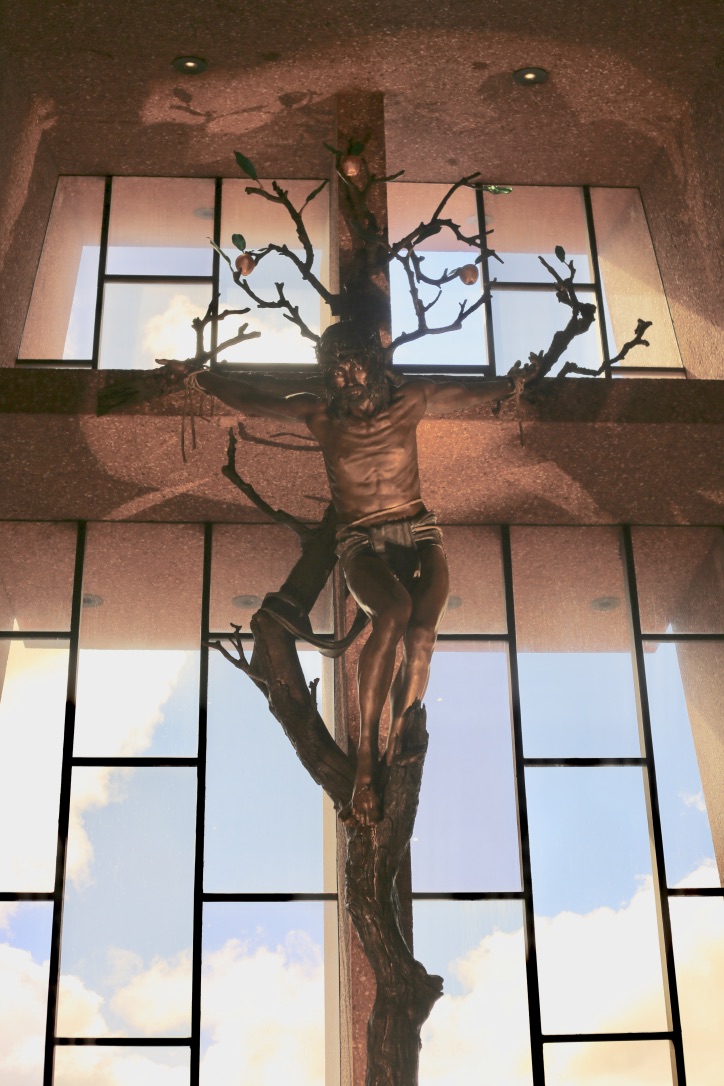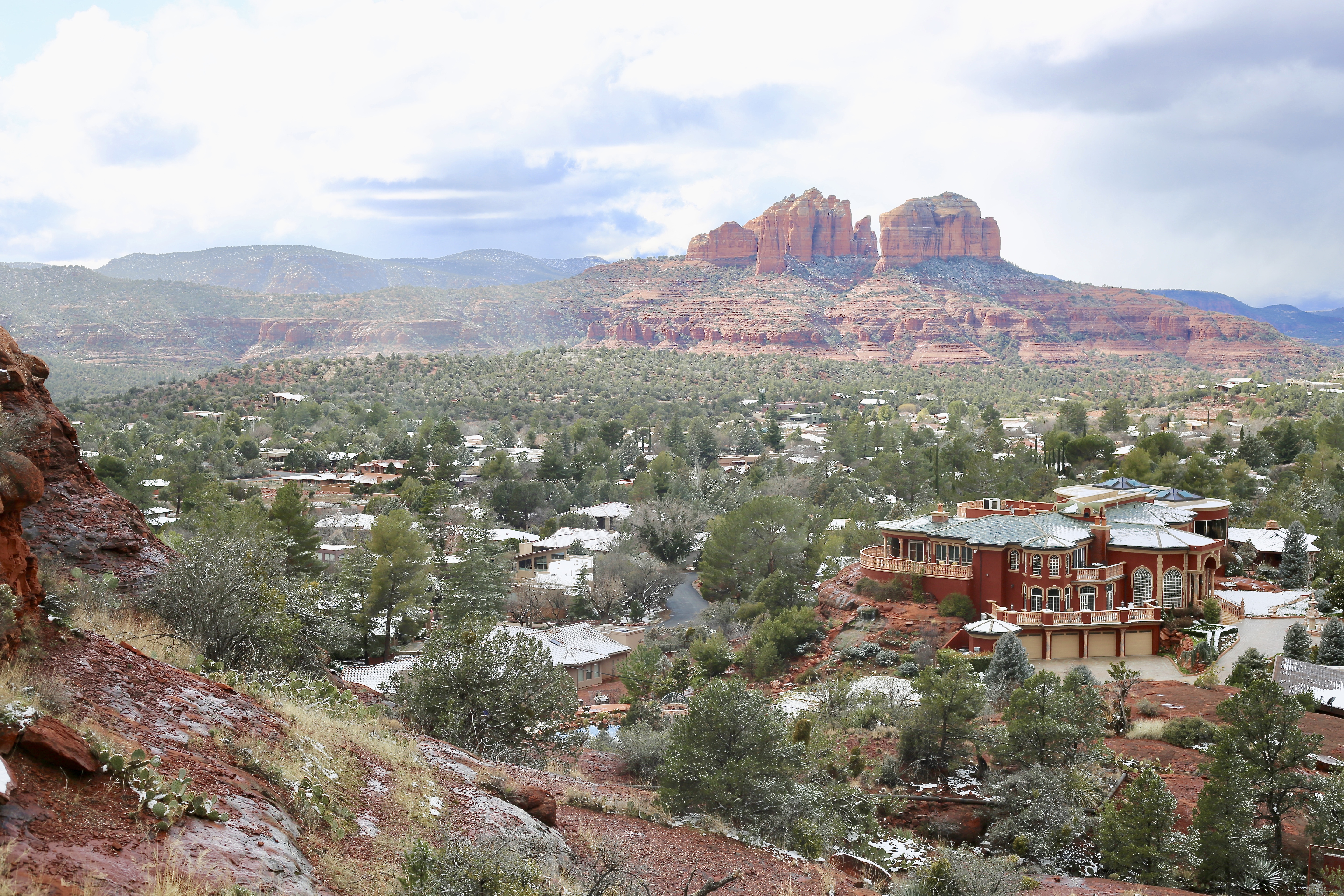 Bell Rock Trail. This trail is very easy to navigate and fun for the whole family. The views are unbelievable and the pictures don't do it justice! We hiked this on the last day and loved it. I highly recommend it! If we go back to Sedona, I would have a picnic out here and stay for hours just soaking it all in.
This travel guide is so that you can maximize a weekend getaway or a short trip to Sedona.
Feel free to refer back to it as often as you need. I did all of the research so that you don't have to! Enjoy your trip!

You may also like