VF Looks
Denim Skirt + Fearless for Jesus
Apr 16, 2017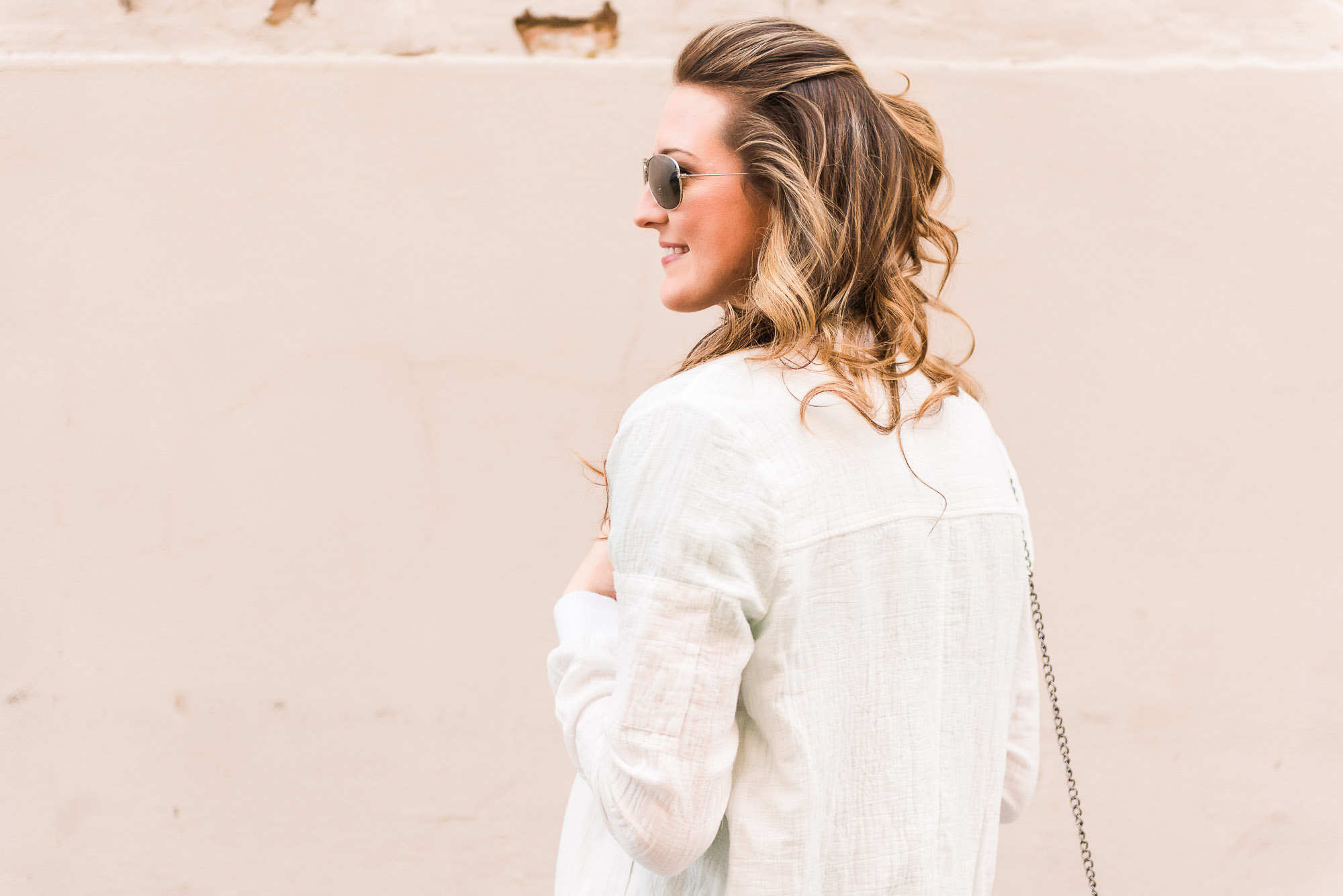 Take one step into Nordstrom or any boutique these days and you'll notice that the denim skirt is back!
My first thought was "How's that possible, it was only a few years ago that I wore this in elementary school?"
Then I realized elementary school was a couple of decades ago…
Needless to say, I'm embracing this trend – and the fact that I'm not as young as I thought – with open arms and not taking myself too seriously! 😉 I definitely won't be "investing" in several of these, but one or two inexpensive ones won't hurt!
Some of you may be against the trend right away because you were against it when you were younger. Others may be a little more open minded – maybe even excited to try a denim skirt on as an adult! My advice is to have fun with it, and at least try! You can always return it if you don't like it on.
I ended up pairing my denim skirt with a bomber jacket for the windy weather and a graphic shirt that I designed (in mint green) for a light spring look.
My "fearless" shirt design is from 2 Timothy 1:7, "For the Spirit God gave us does not make us timid, but gives us power, love and self-discipline. So do not be ashamed of the testimony about our Lord. Rather, join with me in suffering for the gospel, by the power of God. He has saved us and called us to a holy life – not because of anything we have done but because of his own purpose and grace."
When I wear this shirt, I'm reminded to be unafraid of potential persecution from family or friends that might get offended if I talk about Jesus. I'm reminded that fear does not come from God. God has given me every spiritual resource (power, love, and self-discipline) needed to share Jesus with others.
I'm beyond grateful that my Savior defeated death – this day – many years ago. I will live a "fearless" life for Him by sharing the good news with others.
When I'm obedient to him, God changes hearts, and that's the purpose of this life anyway. Happy Easter, friends!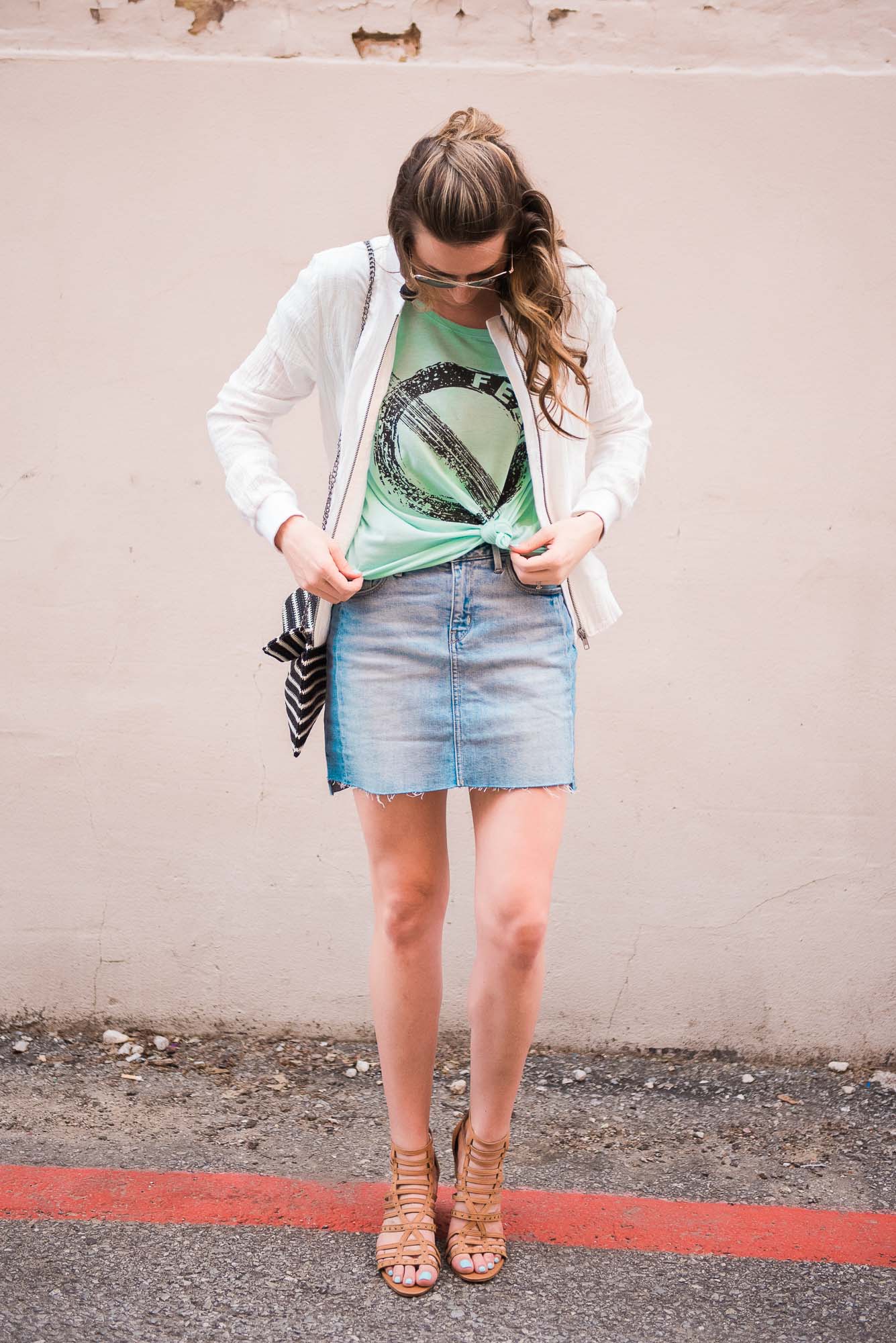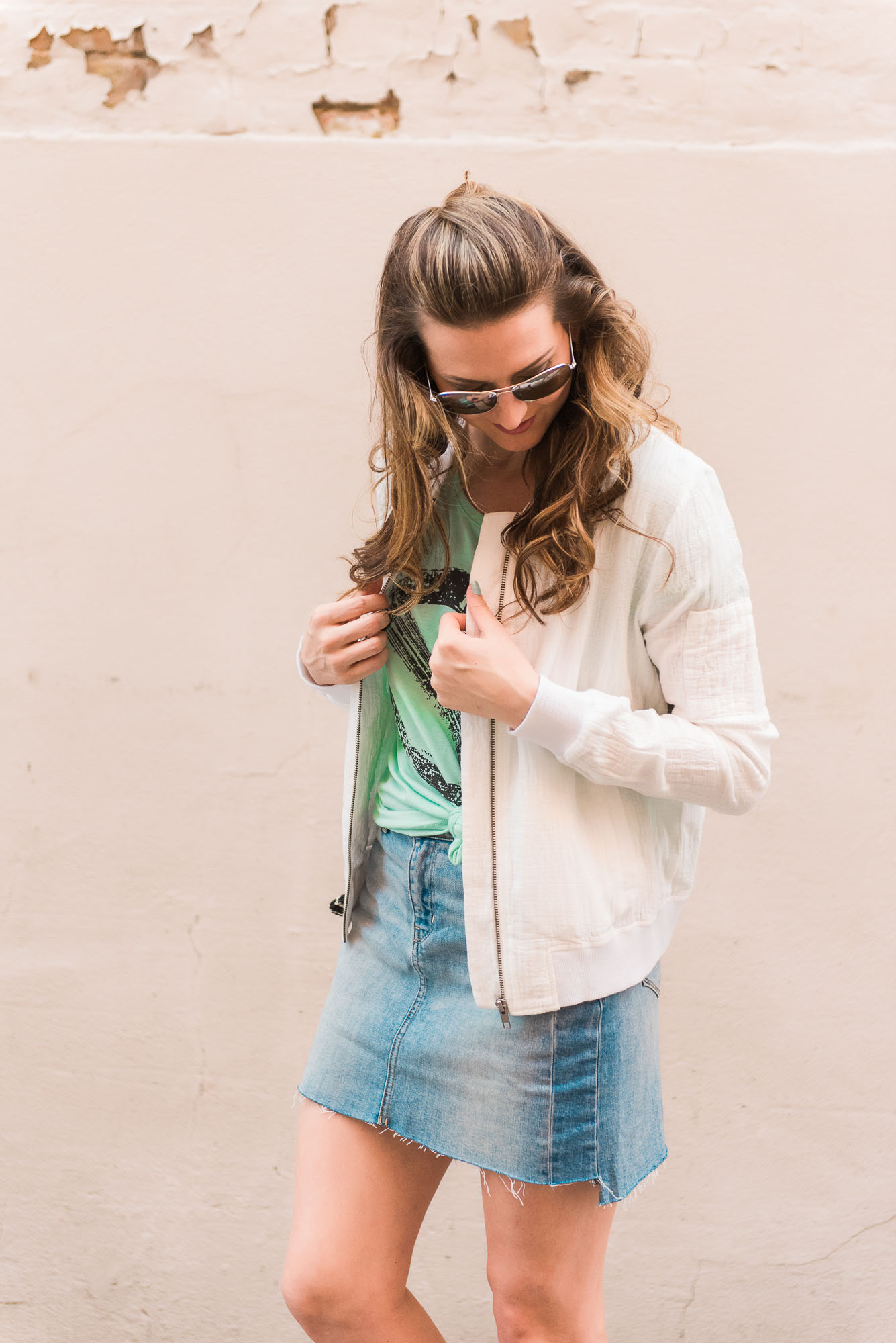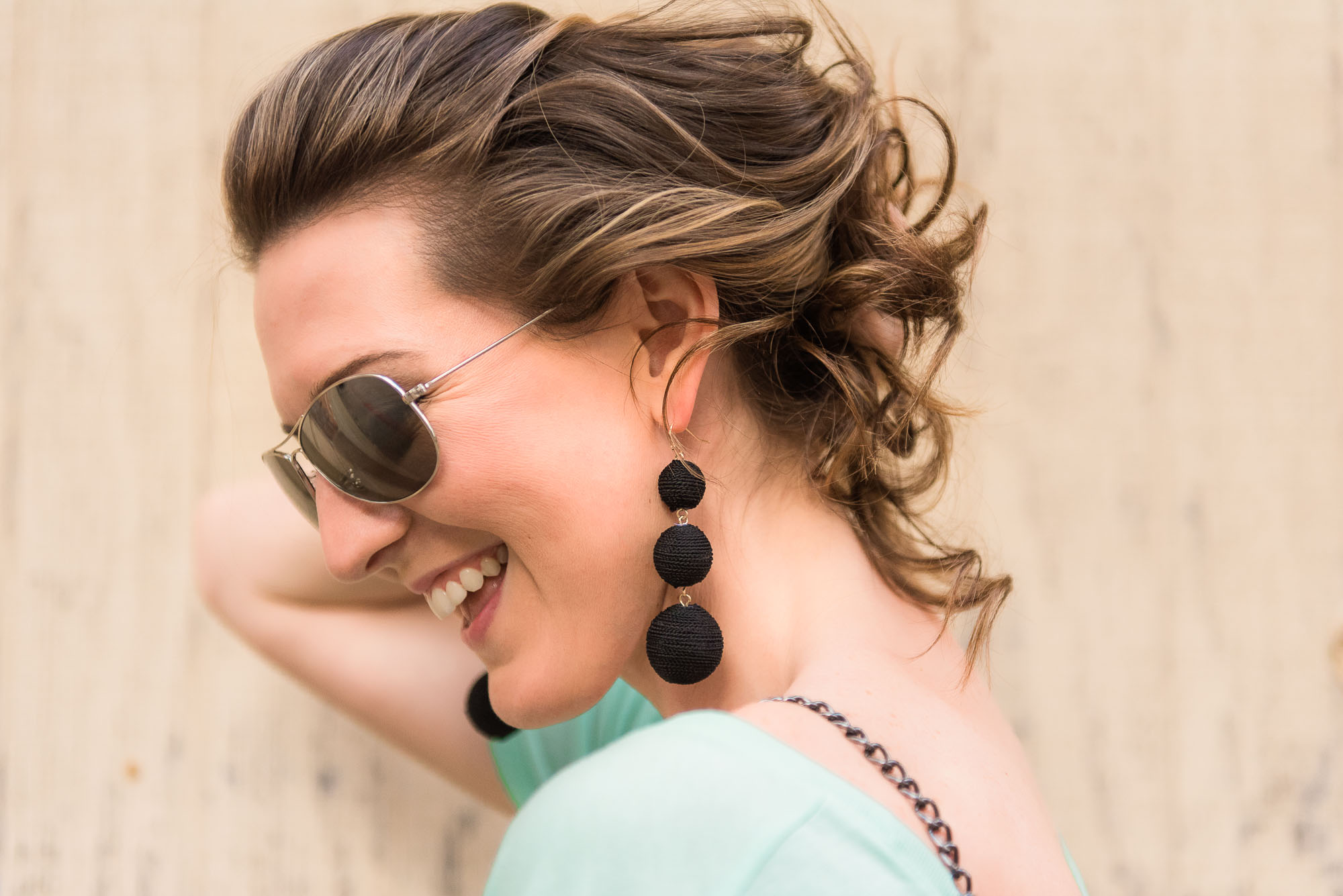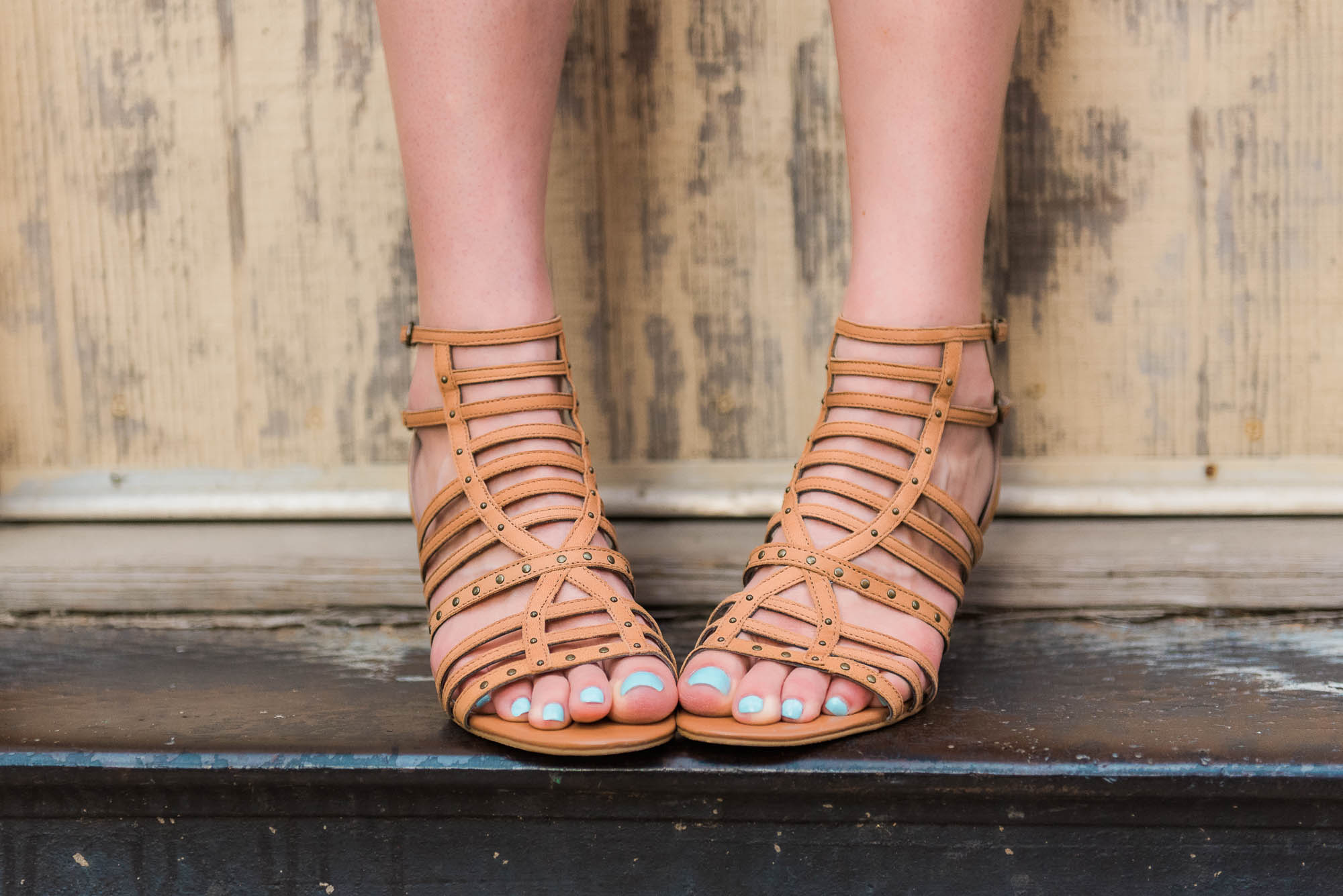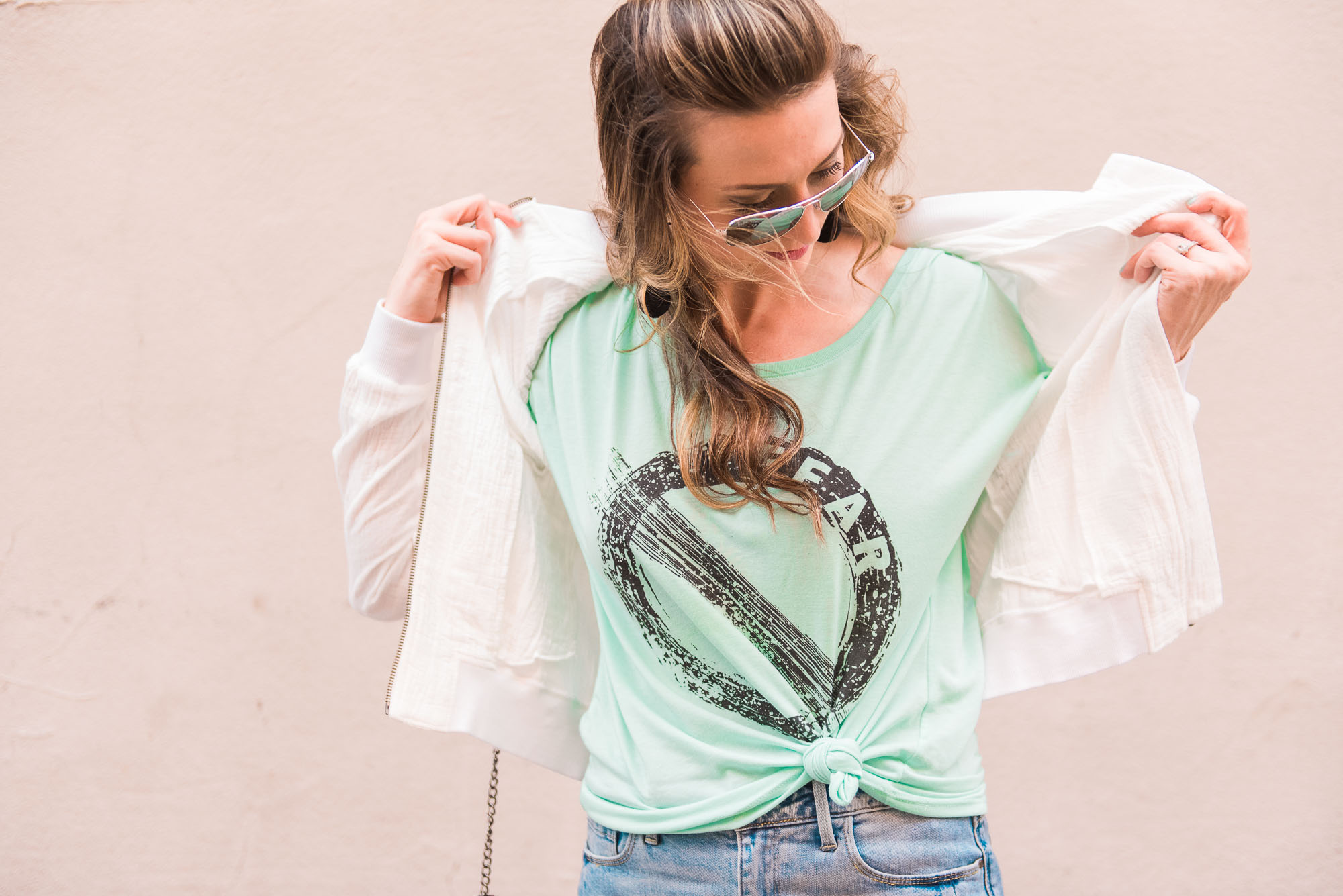 Shirt: VF | Skirt: KUT FROM THE CLOTH | Clutch: Natasha Couture | Jacket: Hinge | Shoes: Hinge | Sunglasses: Ray-Ban | Earrings: Baublebar
photography: Bryan Grayson