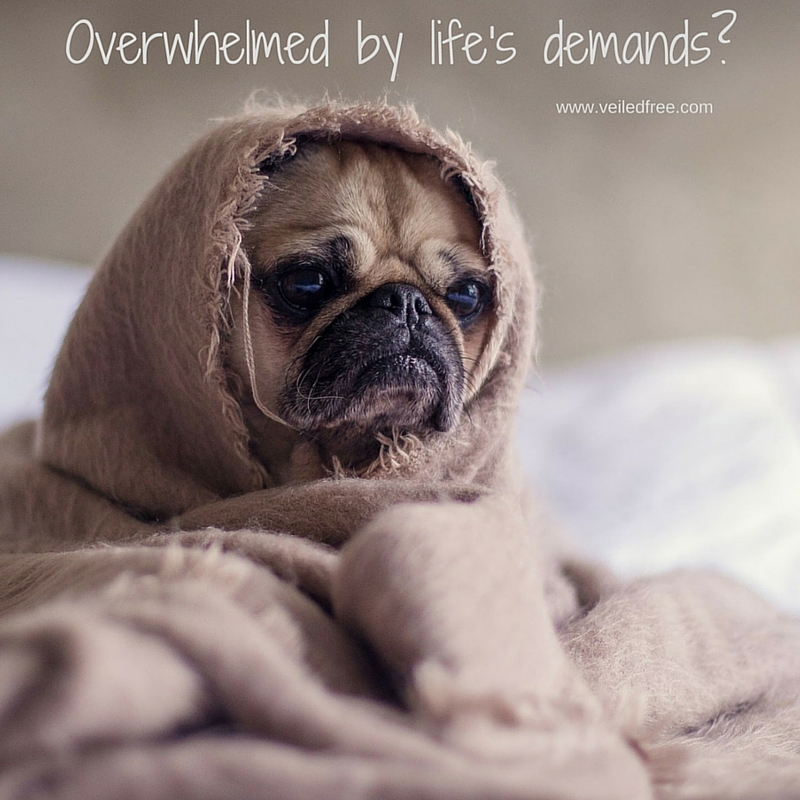 Do you feel like you're always running behind?
Like you've got this massive list of things to accomplish with no chance in heck of actually getting everything done?
Maybe it's just me, but in a world full of "too busy for you" kind-of people – I want to be different.
I want to be available and responsive to God and His people. I want to be present.
As of right this second? Yeah, I could do better. And honestly, the things I'm "so busy doing" are totally unfulfilling and actually damaging to my relationship with God.
So this post is for me.
And for anyone else who wakes up in the middle of the night with anxiety or feels unsettled that the to-do list grows every day and you only seem to check off 6 things out of 12. Like right now, I have 13,000 emails that I haven't read, neglected laundry, and a twitching eye. Seriously, it's my left eye. It hasn't stopped for days.
And I have a feeling I'm not the only one.
That's because we've bought into satan's lies of distraction! It's so subtle but if he can keep us busy all day – we won't draw near to God. We will put off quiet time until "tomorrow" or shortcut our prayer lives so that we can hop on that conference call.
Until one day we wake up in a routine of putting God on the back burner unable to distinguish His voice from our own thoughts. His will from our desires. We no longer feel as connected and there is a constant dissatisfaction with our day – even if we were productive.
So I've put together a few tangible ways to prioritize what's important and to unplug from unnecessary stressors so that you can enjoy each day as God intended.  
1). The most important thing you can ever do is read the Bible. I know – boring right? Wrong. If you have a good study Bible like I do, it can be the most captivating part of your day. If you have a few dollars to spare – I suggest THIS study Bible!
2). Spend time with other believers in fellowship. Like, if you're not in a bible study or small group – go ahead and join one! Now is the time. Not tomorrow. We are called to "not give up meeting together, as some are in the habit of doing, but encouraging one another" (hebrews 10:25) and become friends with other Christians! It is much easier to experience the highs and lows of a spiritual journey with someone who shares the same faith. I'm not saying to dismiss your other friends completely, but be aware that you are impacted and shaped by the people you hang out with most. For both good and bad.
3). Realize that you have unrealistic expectations for yourself. You will never successfully complete ALL that you set out to achieve. And that's okay. We aren't called to be superwomen, despite what secular society tells us.
We are called to be consistently growing in our Christian walk. That's all. Begin putting God before EVERYTHING and everyone and you'll soon realize those "important" things work themselves out.
You may also like