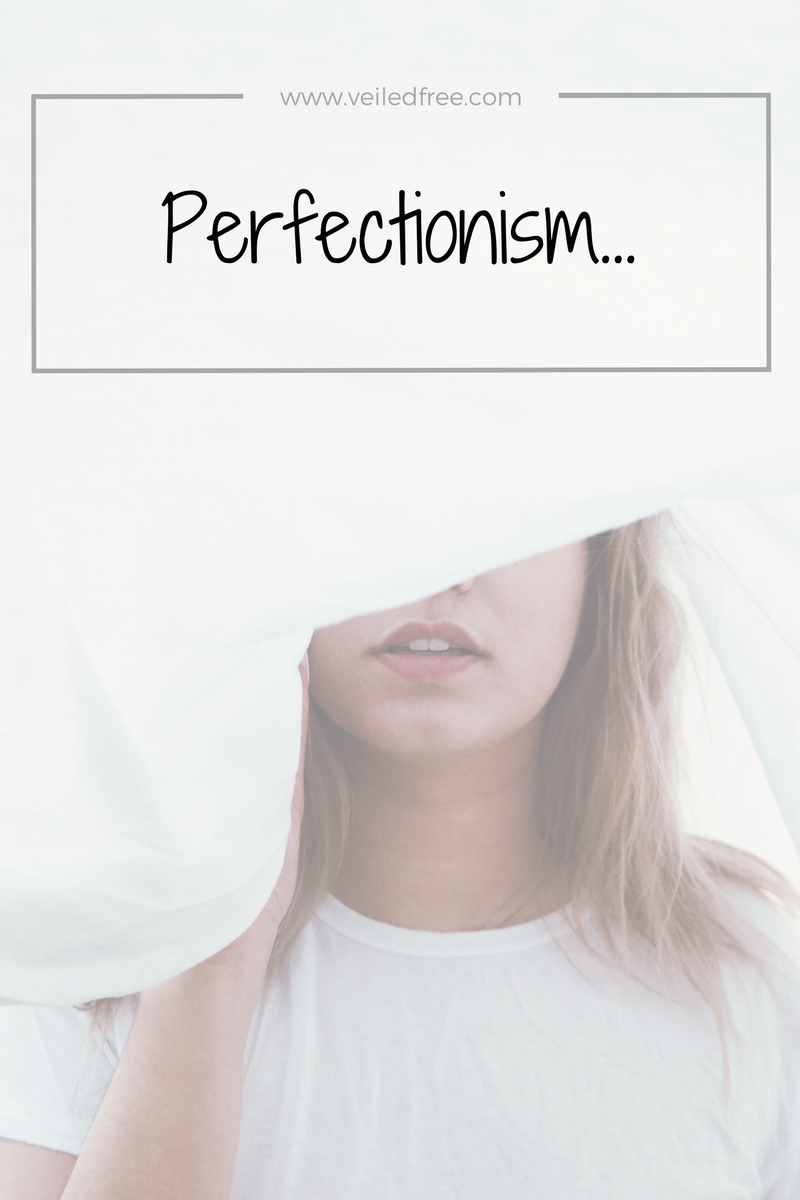 Perfectionism sounds glamorous, but it's really just an illusion. It doesn't exist.
What exists is real life.
The day to day. The meals, the memories, the songs that make you sing in the shower, the people you share it with.
Real life should not be consumed with expectations of what should be or will be one day.
"After the baby is here, once the promotion comes, when I finally get married," fill in the blank with whatever milestone fits. Whatever it is that's stopping you from being totally present in the moments that are fleeting.
Perfectionism is pouring every ounce of yourself trying to achieve more. Saying yes to everything. Being the best.
Quite honestly, perfectionism is unhealthy. And superficial. And boring. And exhausting.
What is beautiful is the uncertainty while trusting God through it all, the imperfect, the unexpected, the authentic self. 
Let me clarify, it's healthy, and necessary, to evaluate yourself and strive to be a better version of yourself. Wanting to work out, eat healthier, make smarter decisions for your family, etc. It's god-honoring to desire greatness! But it's also honoring to God when you're able to admit weakness, ask for forgiveness from the most vulnerable and secretive place in your heart, and truly strive to be better.
What's not honoring to God is forsaking your life, your unique personality, your god-given spouse, your innocent children to be the best at everything.
Perfectionism isn't achievable. It's ugly and empty. And for the birds…
An idealistic, unattainable, performance-based culture praises perfectionism….I get it.
But we're supposed to be different. We're not supposed to be spread thin, narrow-minded, self-involved, approval-addicted people.
We're supposed to be filled with peace and joy and love and compassion.
Perfectionism promises happiness and delivers chaos and problems and deception.
It will consume and destroy you, it will make you deaf to the voice of the Holy Spirit, it will make you slightly closed off to friends and family for fear of anyone knowing you have any weakness at all.
I challenge you to focus on the traits that Jesus possessed, and getting better at emulating those from a pure heart.
Do the things that make you happy, don't overanalyze pointless things, hold onto the version of you that you like best, and give yourself a healthy dose of grace.
As always, thanks for stopping by! Leave a comment below if you found this helpful or if you need prayer or encouragement!
You may also like