Skincare
Natural Body Wash For Smoother Skin
Aug 14, 2017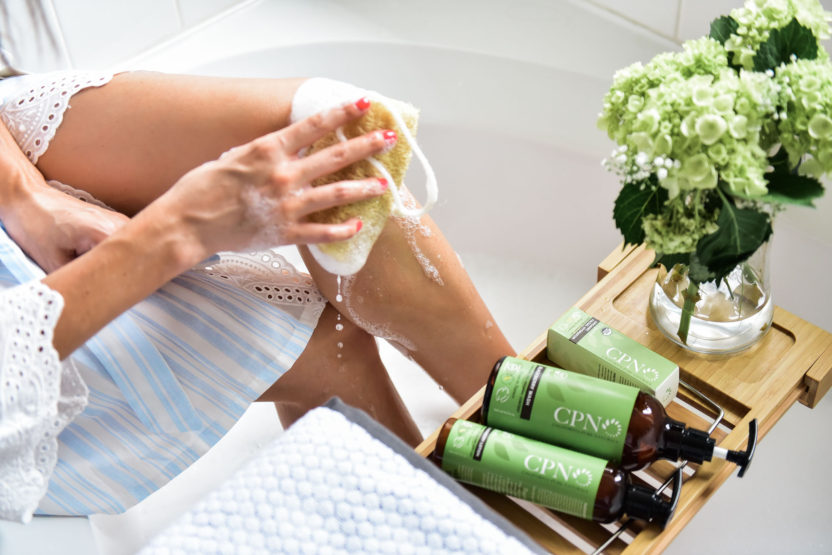 I've talked a lot about my facial skincare regime, but I forget to talk about what products I use on my body. You can look into this weblink for more information.
Don't get me wrong, this facial toner works well, but my absolute favorite skincare products right now are California Pure Naturals' body wash and body lotion. I absolutely love them!

I use the body wash every time I shower and the lotion every night before bed, and my skin feels as soft as silk!

Not only is my skin incredibly moisturized by the shea/cocoa butters, calendula, and black tea (hence the silky feeling)….it's also protected from damage thanks to the amazing little antioxidants found in the blackberries!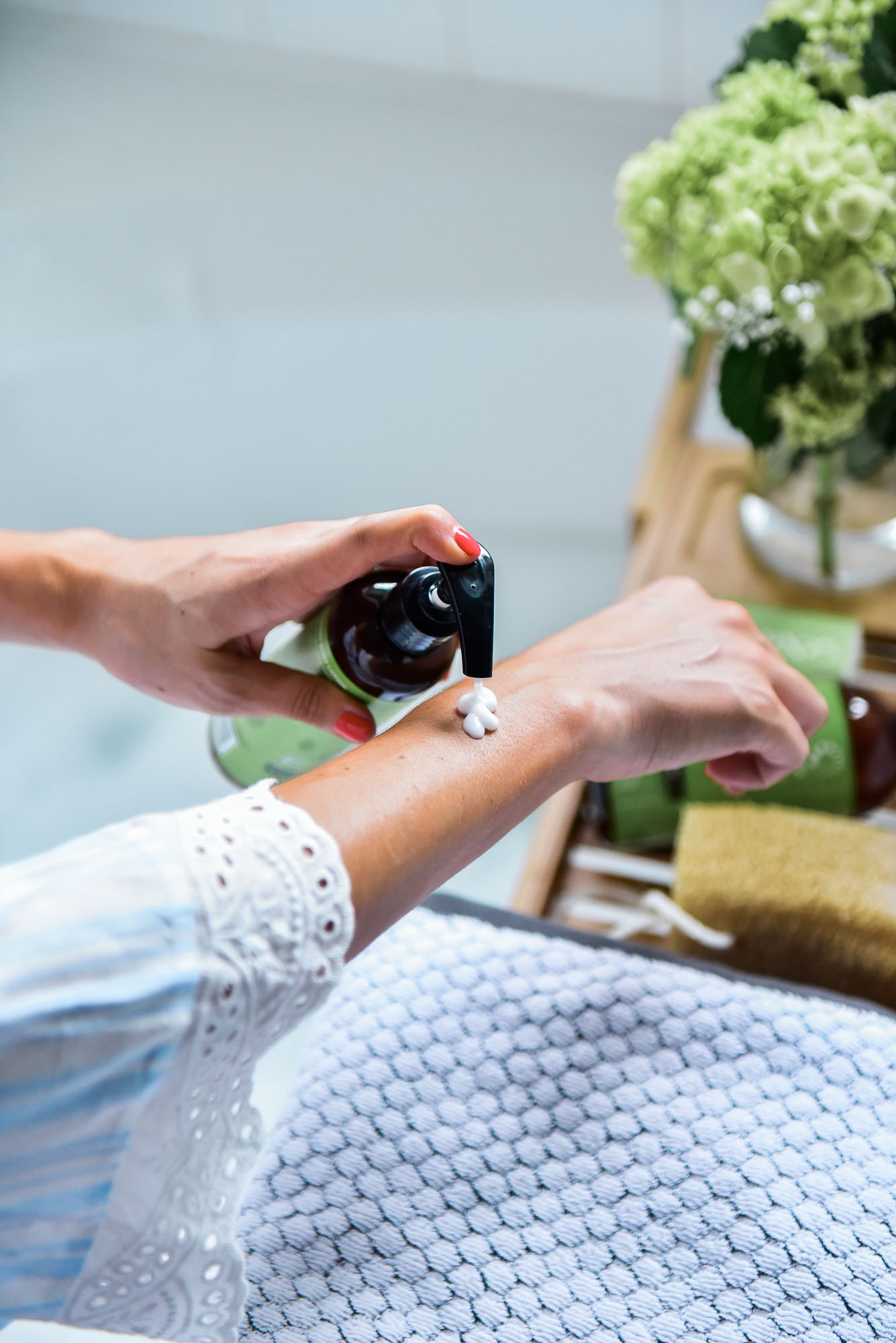 Cheers for visibly radiant skin on the outside and healthy skin on the inside (because both of these products are made without using any parabens, phthalates, GMOs, artificial dyes or petroleum).
I love this body wash, because I'm normally really splotchy and red all over, but it's completely evened out my skin tone and given my body a beautiful color.
When I bathe or shower I use my hands (not a wash cloth) to rub these products in. I dab a small amount of body wash into my hands and massage in circular motions. After I'm dry, I apply body oil, and use the blackberry lotion before I crawl into bed – overly applying on my hands, neck, elbows, and the bottoms of my feet so I'm nice and soft for the hubby! 😉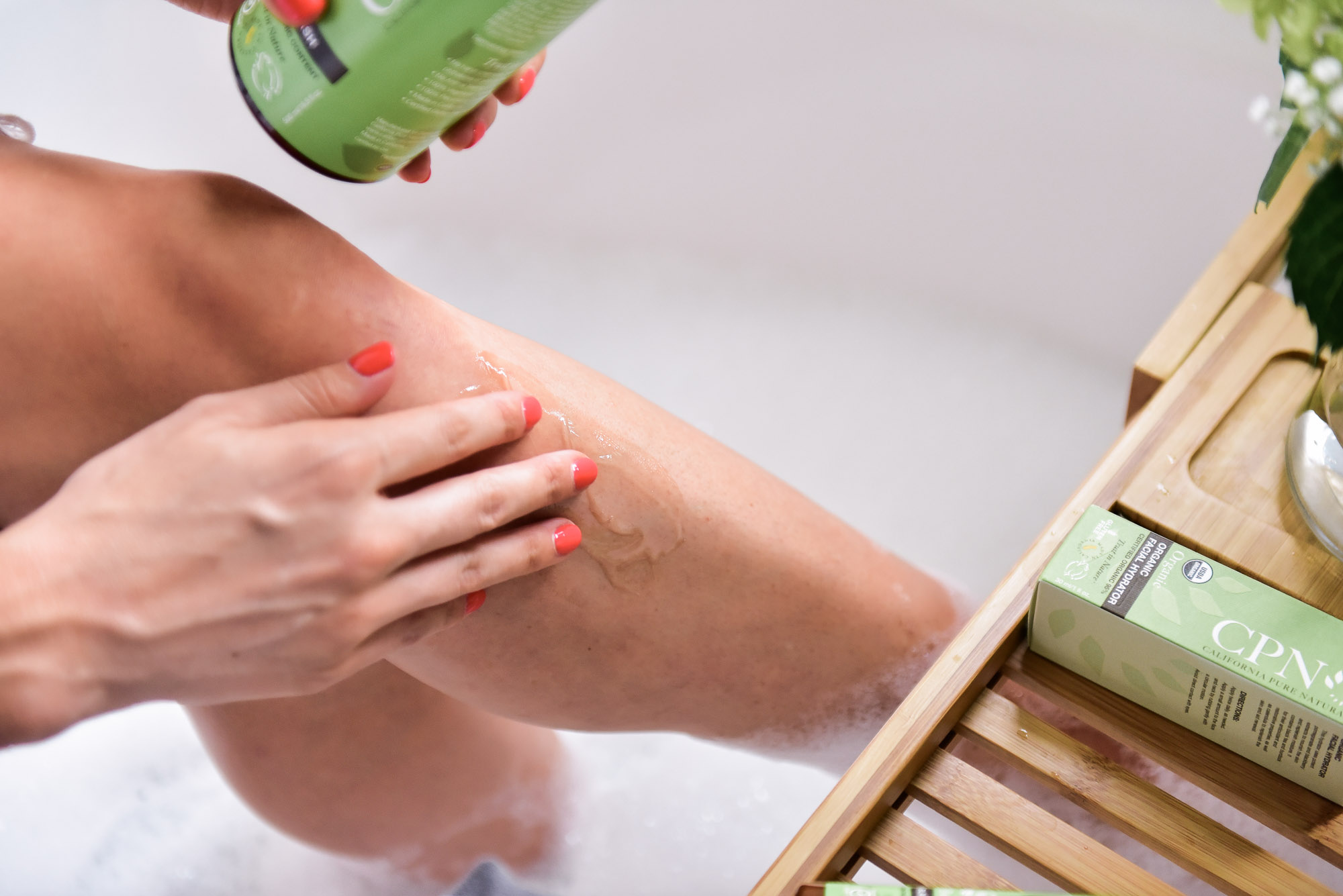 I've had experience in the past where applying lotion keeps me up at night and actually gives me a headache because of the scent. This is not the case here.
This blackberry lotion has a really light scent that's not overpowering at all.

When I want to exfoliate my skin (twice per week) I'll use my body wash on this natural loofah as opposed to my hands.
To make sure I don't get bacteria trapped inside the loofah…..I always rinse it out completely, and let it dry OUT of the shower until I use it again. Once a month I'll microwave my loofah (slightly wet) for about 20 seconds. These just lengthen its' life and kill any bacteria that could have formed.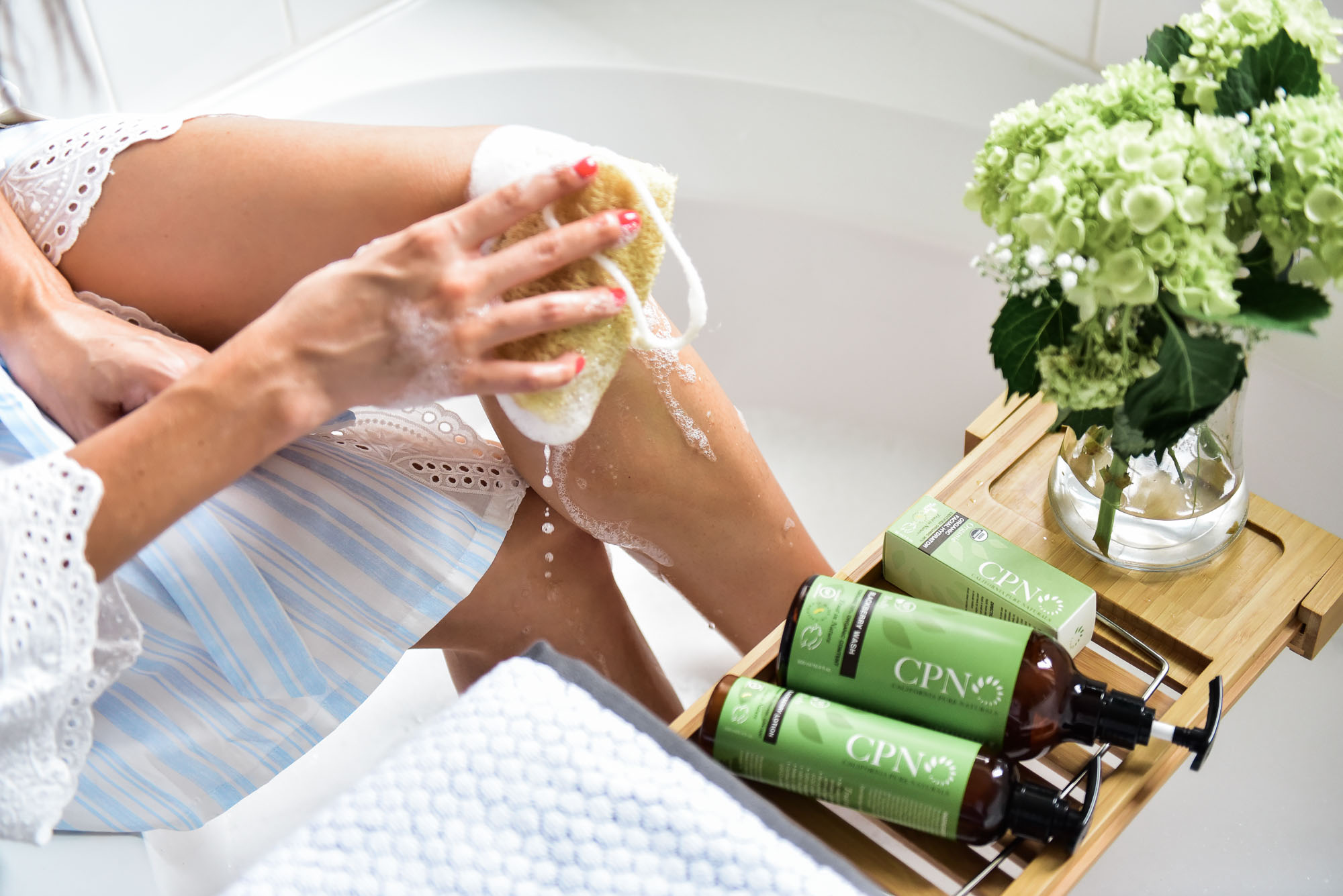 In partnership with California Pure Naturals. As always, all views are genuine & products are truly loved! Help support the brands who support VeiledFree, so I can continue to bring you quality content. Thanks for stopping by my little world changers! #sponsored
You may also like