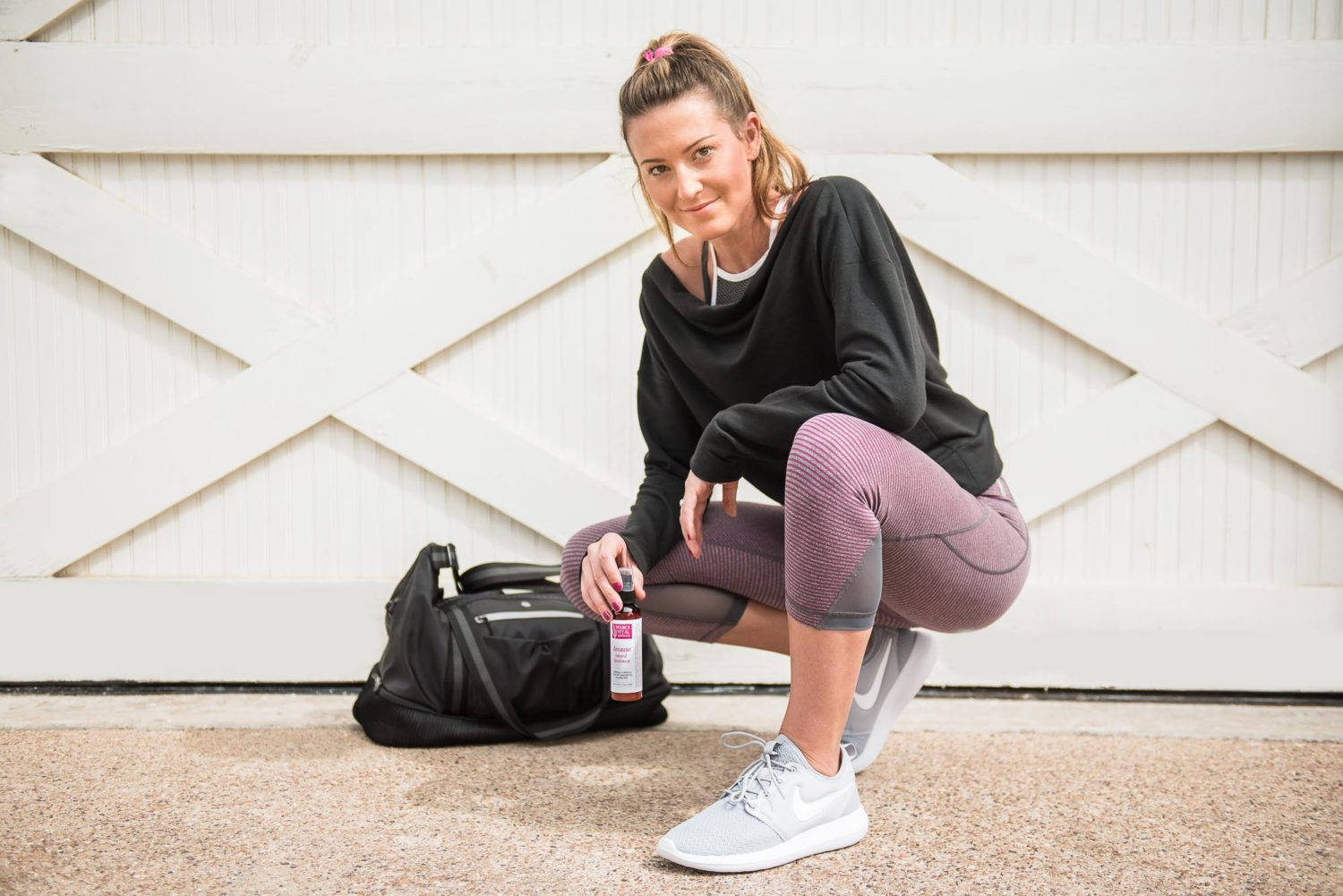 I switched from Dove deodorant to this natural alternative (honestly a little skeptical that it wouldn't work as well) but I was pleasantly surprised!
This deodorant even lasts through an intense workout – which is a must. 
I'm now happy to say…..it's my FAVORITE deodorant on the market. It's called Deozein and you can purchase it here.
It comes in three subtle scents: Floral, Citrus, and Woodsy.
I switched from a "regular" deodorant to this one, because most of them contain chemicals that can actually lead to breast cancer.
Scary, right?
Well, not if you're aware and begin to tweak your lifestyle and the products you use….
There's no aluminum chlorohydrate, aluminum zirconim, aluminum chloride, or ANY harsh chemicals in this deodorant.
It's made with pure essential oils, natural mineral salts, and seaweed extract. 
Most of the time I use it after I shower and it seriously soothes and calms me every time.
If you purchase a bottle during the month of October, money will be donated to The Rose, a Houston-based nonprofit that raises awareness for breast cancer.
1 in 8 women are diagnosed in their lifetime. This is not something to take lightly.
Because deodorant is used daily (sometimes 2x per day) I recommend switching sooner than later.
Find it for only $16.95 here.
Supported by Source Vital. As always, all views are genuine & products are truly loved! Help support the brands who support VeiledFree, so I can continue to bring you the best in sustainable fashion, beauty & lifestyle 🙂 Thanks, everyone! #sponsored