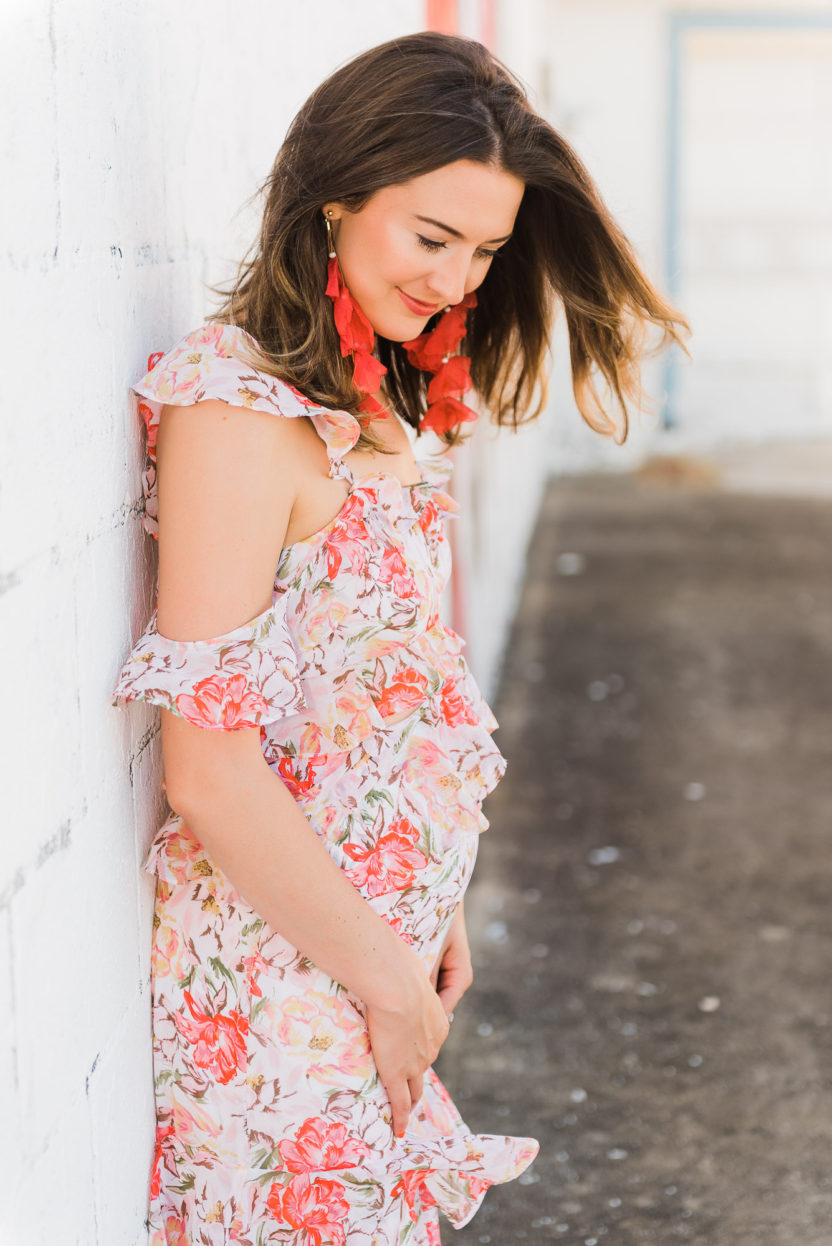 Miscarriage is the expulsion of a fetus from the womb before it is able to survive independently, spontaneously or as the result of accident.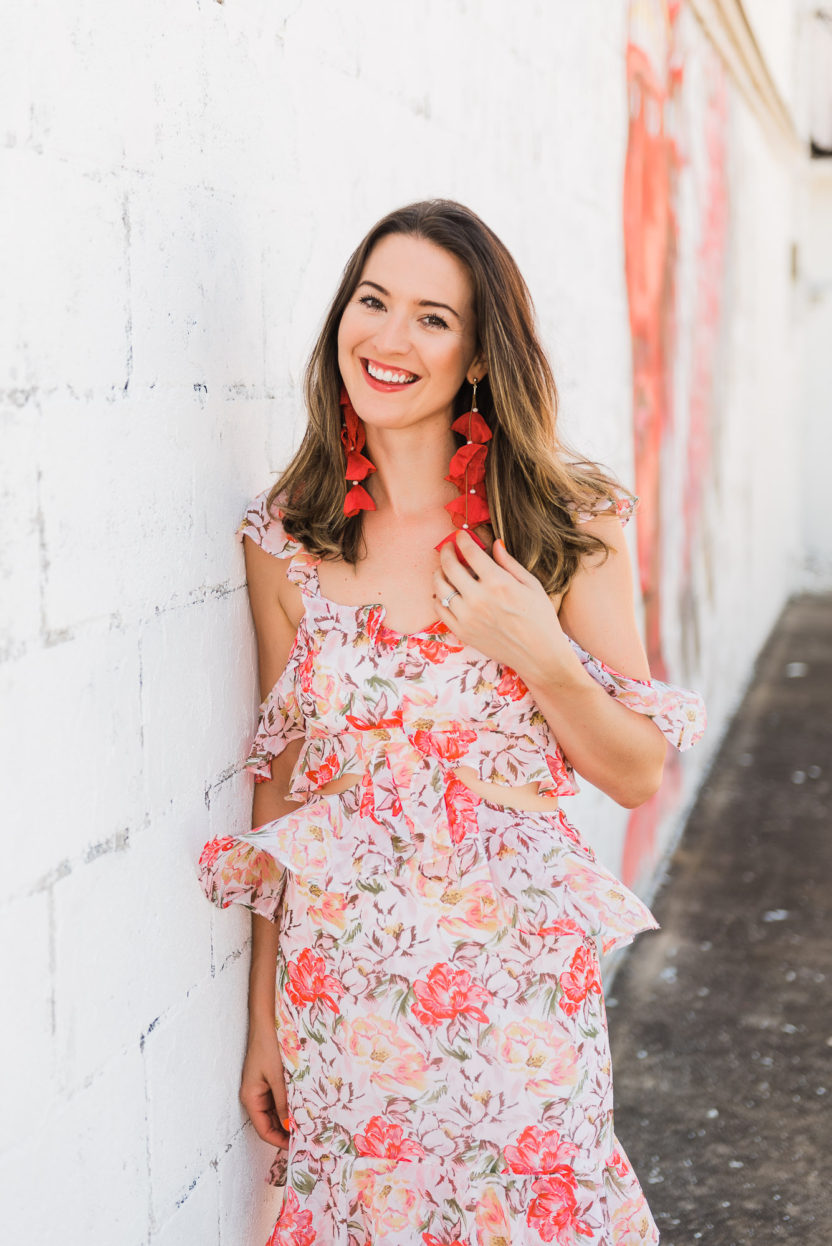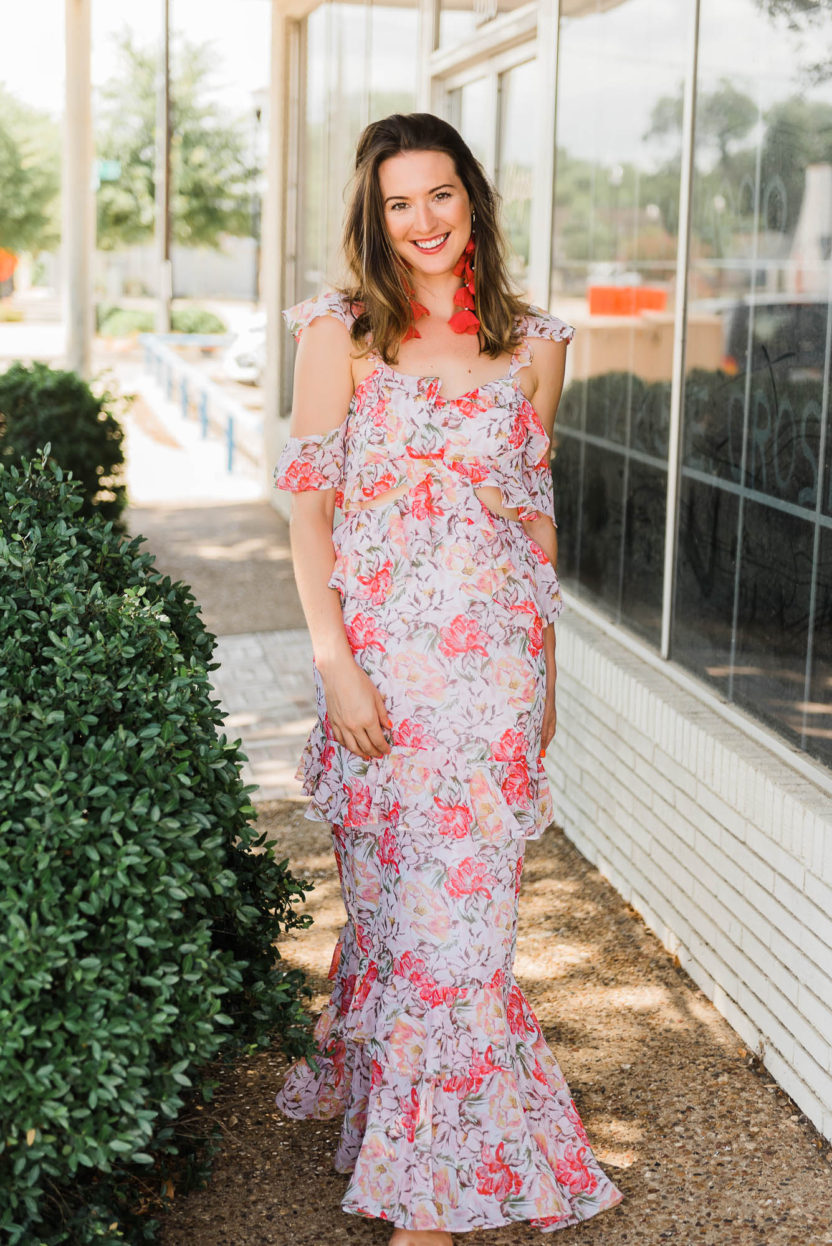 Today's blog post was originally designed to tell you that I was expecting a little baby!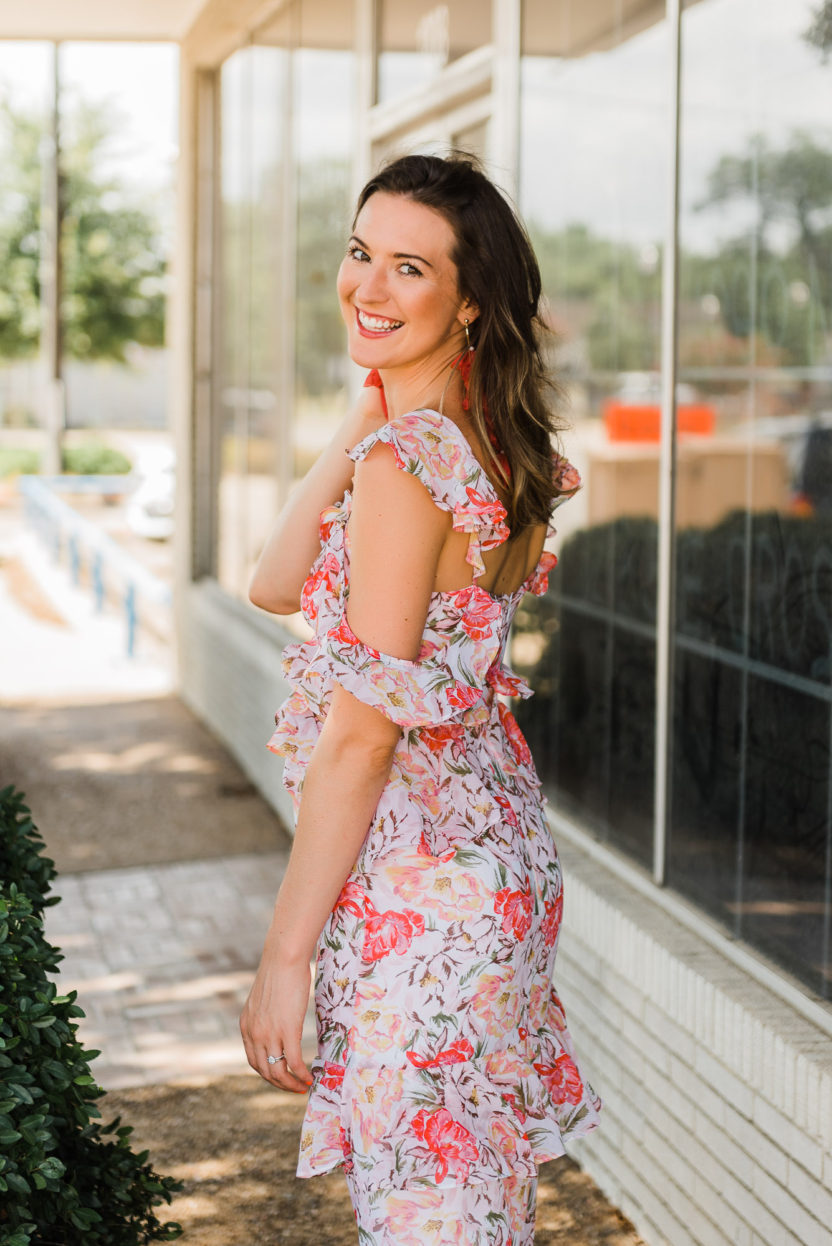 I wanted to print this picture out and frame it for Paul's office.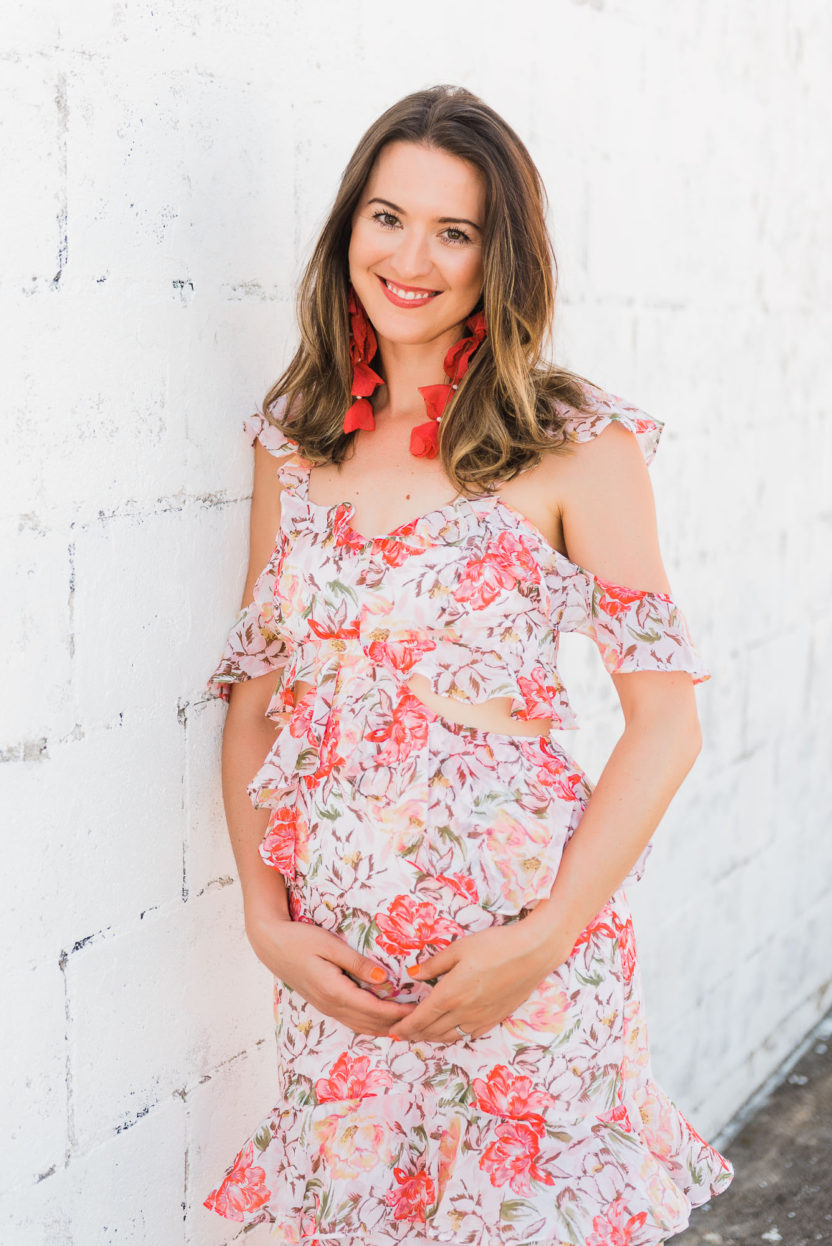 Between the time these photos were taken – and the time I posted on my blog – I suffered through a horrific miscarriage.
This is common among women of all ages, but I never understood the pain until it was my body and my baby.
It's important that I'm transparent with you today, and every day, because I never want to be some unrelatable blog that doesn't provide any depth or humanity.
I'm not a digital magazine.
I'm a person.
And I was so excited to share these images with you and let you know about our upcoming Valentine's present so you could celebrate with us!
….but our little Valentine passed away.
And this is truly how I feel:
Spiritually: wounded.
Mentally: drained.
Emotionally: crippled.
Physically: damaged.
I've been weeping, screaming out in pain, mad at God, and traumatized. I feel as though a part of me died with baby. I keep wondering if I did enough to keep my baby alive…
Did my baby die because I got into that heated pool at my friends' birthday party? The doctor said it was fine as long as it was under 97 degrees. This pool was set at 91.
Did my baby die because I drank a cup of coffee in the morning? The doctor said one cup a day was fine.
Is it because I didn't take enough folic acid? The questions continue to circulate in my mind…
Paul says I'm not to blame.
That many babies come from mothers who drink or do drugs and some turn out perfectly healthy.
That chemically, something went wrong, and that's why our baby didn't get the chance to live.
So today I write with a heavy heart and from a place of sincerity.
I want to help anyone who stumbles upon this post and thinks they also may be experiencing a miscarriage.
Maybe your symptoms are similar to mine, maybe you'll know what to look for in the future, or maybe you can cry with me because you've been here.
This might be graphic for anyone who hasn't yet experienced pregnancy or loss so read at your own risk.
Here's my miscarriage story:
Day One: I began spotting one night. I thought it was normal because Paul and I made love that day. Apparently, it's normal to bleed after sex because you have higher blood volume while pregnant.
I didn't experience any cramping so I went to bed with a sound mind. The blood was dark red which usually means it is older blood. I should have seen that as a red flag.
Day Two: The bleeding became a little heavier (I would suggest something similar to a light period day). The blood was a combination of dark red and bright red. I still hadn't experienced any cramping so I assumed I would stop bleeding the next day. It would be fine.
Day Three: was bad. I suffered through cramping pretty much all day off and on. At Audri's swim lessons, at the house, in the car, you name it.
By this time, my bleeding could be considered a medium-to-heavy period day. It was only bright red (which means it is fresh). I began to fear. Which is an abnormal emotion for me. I also began to search Google and that was even more terrifying.
I don't recommend that when pregnant – simply call your OB if you're bleeding at all just to be safe.
I physically couldn't handle the pain anymore so I went to the ER at 3am.
In the car, I was crying and whimpering in pain holding my stomach, and this song started playing on the radio…
In this moment, I knew our baby was dying, and there was nothing I could do.
And just like that…. the technician couldn't identify a fetal pole on the ultrasound, nor could she hear my baby's heartbeat.
The doctors were very vague, whispering to each other in the hallway, and told me I should watch my symptoms and call my OB in two days for a follow up.
They slid paperwork upon release and asked me to sign next to a paragraph that stated,
"You may be having a miscarriage. At this time, your healthcare provider doesn't know whether you will have a miscarriage or if things will clear up and your pregnancy will continue normally. This can be emotionally difficult. There is little that can be done to change the way you feel."
And we left the hospital without a clear answer.
Day Four: was the worst day of my life.
The cramping felt exactly like it did when I was in labor with Audri 5 years ago. It's a distinct, intense, breathtaking pain. If you are having these "contraction-like" pains, call your doctor now.
All day was a nightmare. My bathroom looked like a murder scene. It essentially was a murder scene. For the most innocent, pure human I loved so intimately.
Day Five: As scheduled, I saw my OB. I went into his office with an ounce of hope that God would spare my child. That the ultrasound technician would excitedly tell us, "We found a heartbeat" and Paul and I would throw our arms up in the air in celebration! That we would hug and have a mini party for our healthy baby.
Instead, the first thing my doctor said when he sat down was, "You miscarried yesterday. This is extremely painful. What you need to do now is hug your husband, cry for awhile, and tell your daughter that her sibling is in heaven. We need to draw more blood and watch the pregnancy hormone go down from 1900 to 0."
And we left with a clear answer.
If you think you might be experiencing a miscarriage, know that a small amount of bleeding in the first 3 months are normal, but heavy bleeding and cramping is not. Get help right away.
Upon leaving the doctor that day, Paul and I went out to eat and cried, clinging onto one another, trying to make sense of it all.
We couldn't bring ourselves to go home to see the room we were transforming into a nursery, empty and tainted with death, just like my womb.
We eventually had a funeral – I told baby all about how awesome dad was, wondering what baby would choose to be for halloween each year, pondering what baby's interests would be, and asking God to let baby visit us in our dreams.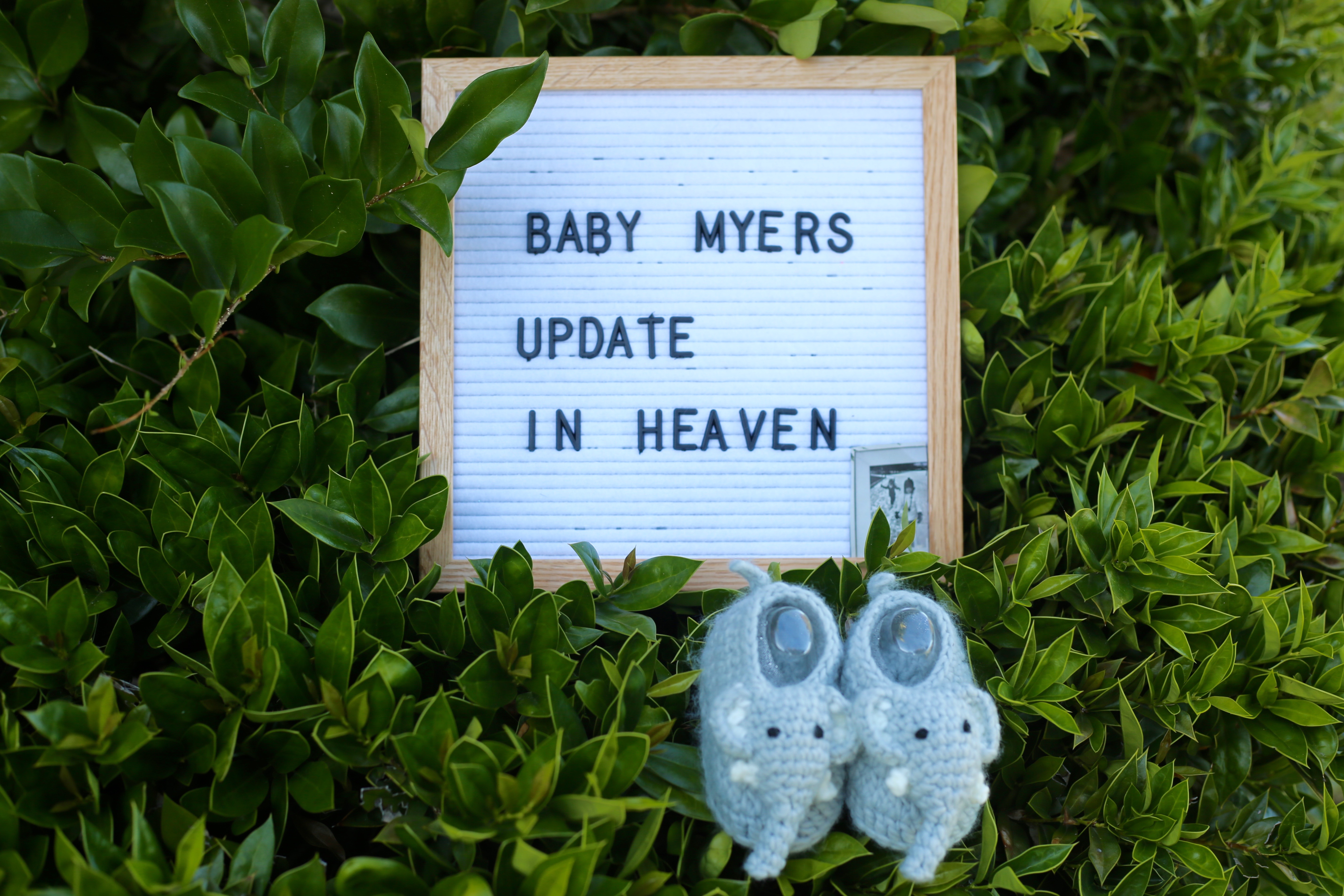 Then we planted flowers in front of our home so that baby will always be with us. When we move away, baby will only be in our memory, and someone else will be blessed by those beautiful, pure white blooms.
If you've had a miscarriage, I'm so sorry.
Nothing I can write is helpful. And no amount of Bible verses take the pain away.
I get it. I despertately miss my baby and I know you do too.
I know God will work this out for good, and that He will use our miscarriages so that we can relate and witness to women who've gone through child loss.
God has already used this unimaginable circumstance to give Paul a better perspective on life.
He told me that he tends to be a little guarded—never allowing much room for feelings or optimism—so that he is protected from disappointment.
But he just shared with me, through many tears, that he's just as upset either way, and that his walls were up for nothing. There's no protection from something like this.
He wants to use this experience to complain less, to appreciate the present, and to replace cynicism with joy because life is short and we aren't promised tomorrow.
This post is so long, and I apologize for that. If you made it to the end, bless you. I love you. Leave me a comment. Pray for our family (especially Audri – she was so looking forward to baby's arrival). Tell me your miscarriage story so we can mourn together.
Thank you for stopping by. God bless.
You may also like