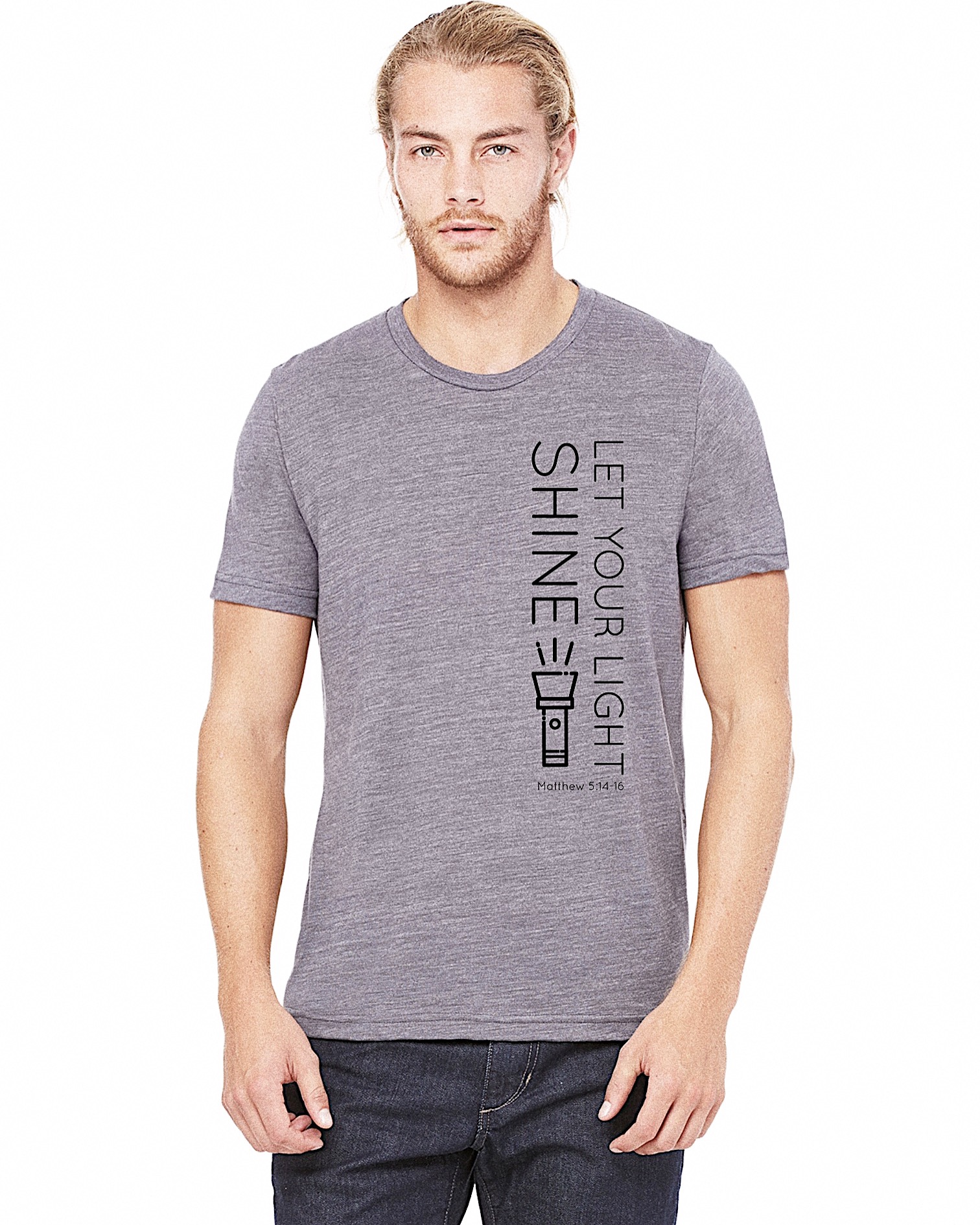 "You are the light of the world. A town built on a hill cannot be hidden. Neither do people light a lamp and put it under a bowl. Instead they put it on its stand and it gives light to everyone in the house. In the same way, let your light shine before others, that they may see your good deeds and glorify your Father in heaven." – Matthew 5:14-16
A godly life gives convincing testimony of the saving power of God (which brings Him glory).
This verse is the inspiration behind my latest design.
The shirt style pictured above is an updated unisex that is quickly becoming my favorite because of how soft to the touch it is! I posted it on Instagram and have donated all proceeds from sales to provide relief from Hurricane Harvey. Feel free to email me or private message me via social media if you'd like one and I'll donate those profits as well. Sizes range from Small – 2XL (they run true to size)
Read a past blog post for tangible ways to let your light shine here. As always, thanks for stopping by!
You may also like