Lifestyle
DIY Pumpkin Craft Project (For Minimal Home Decor That's Still Festive)
Oct 13, 2018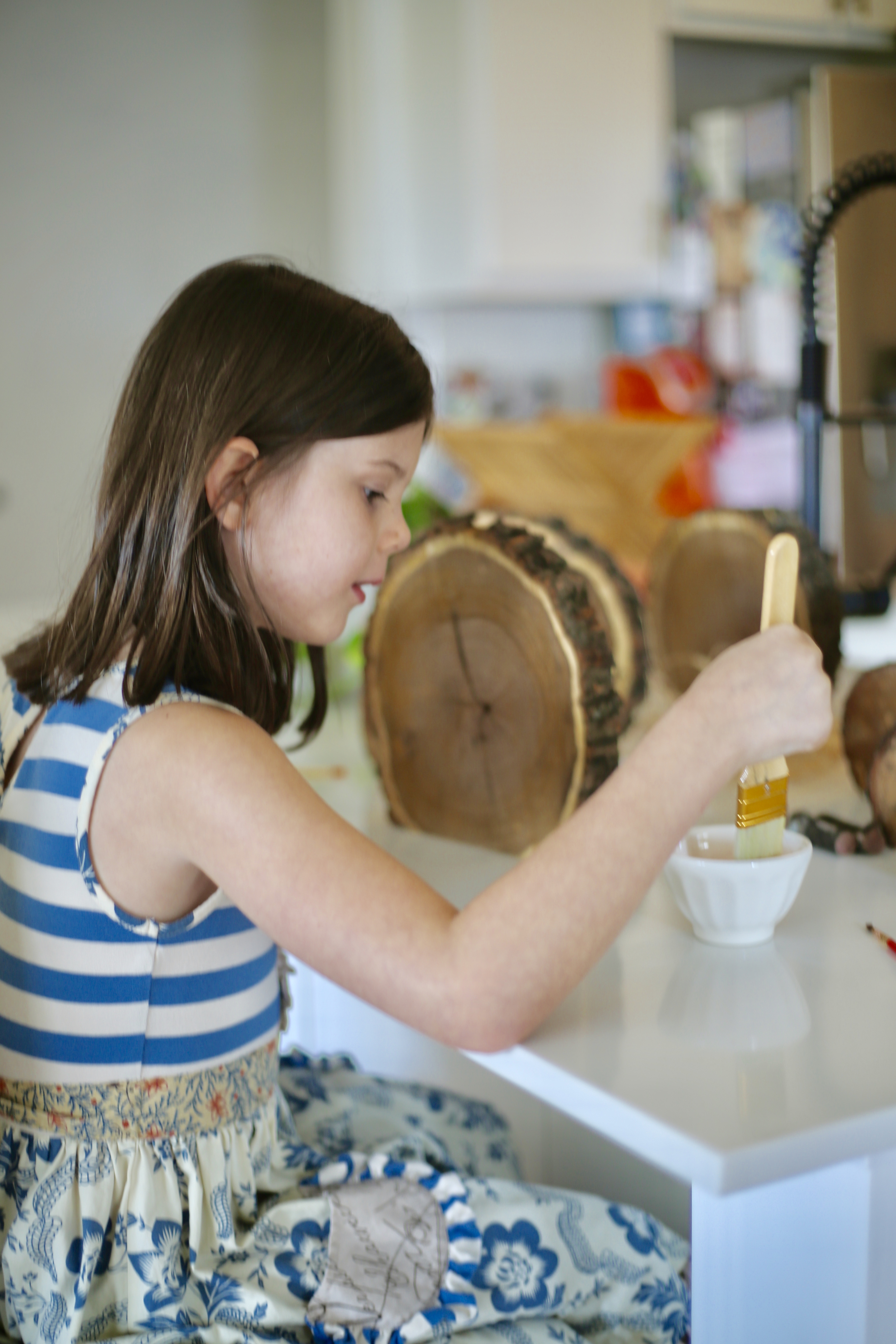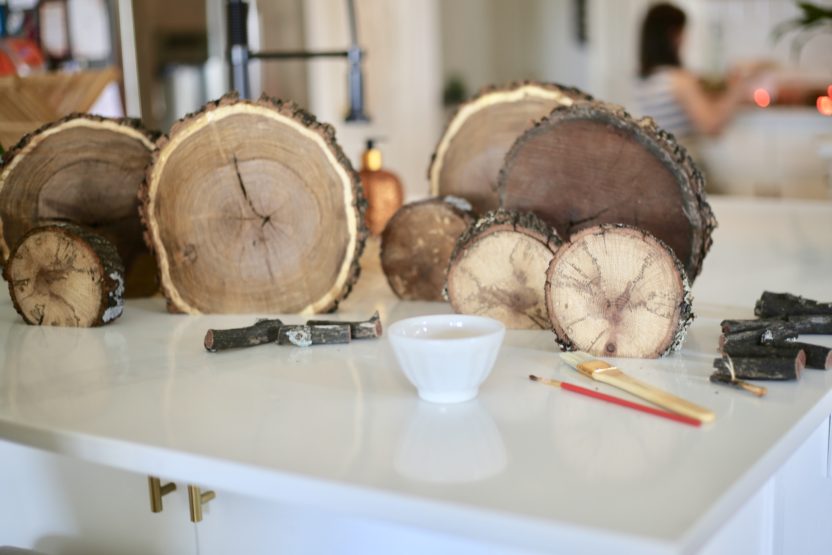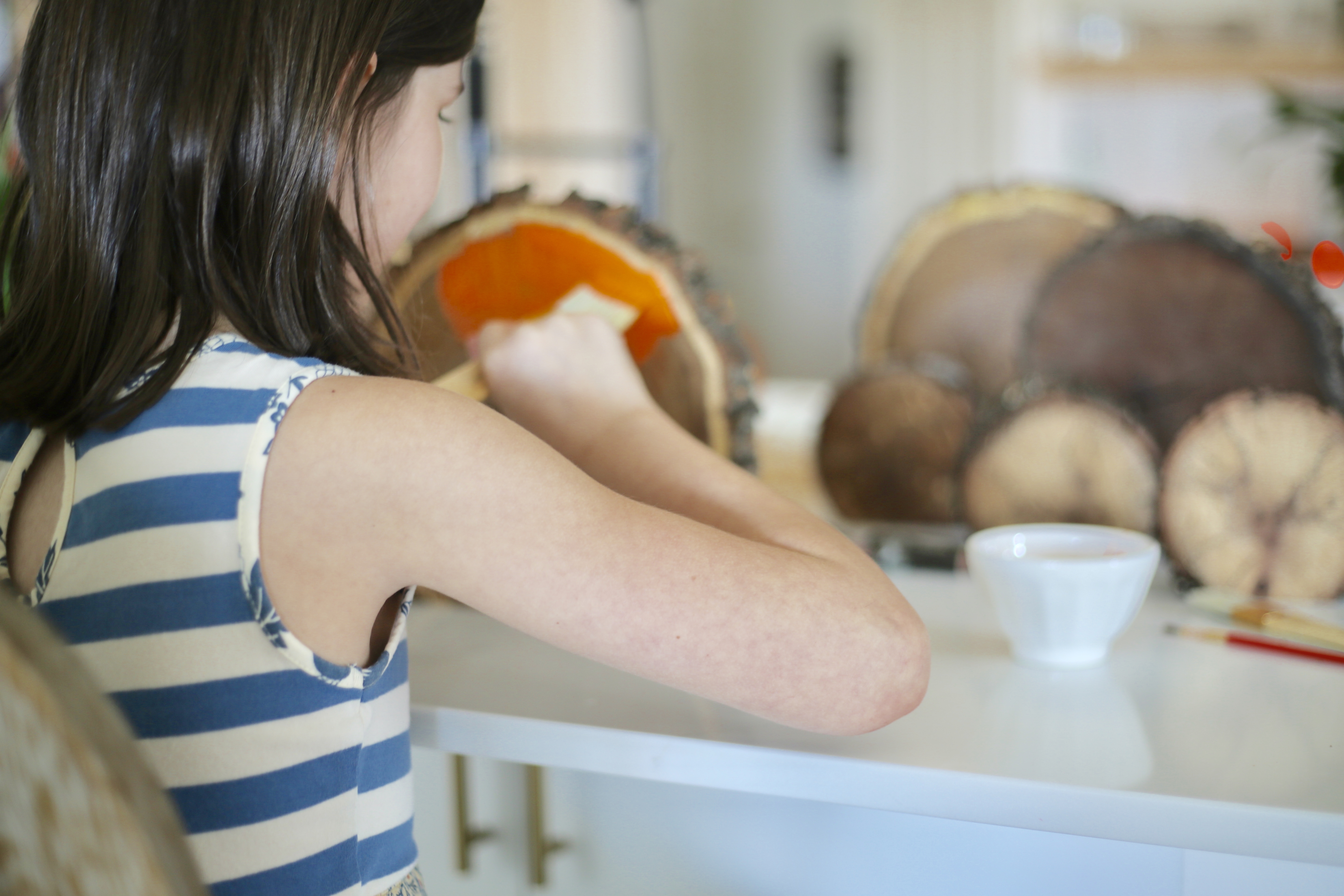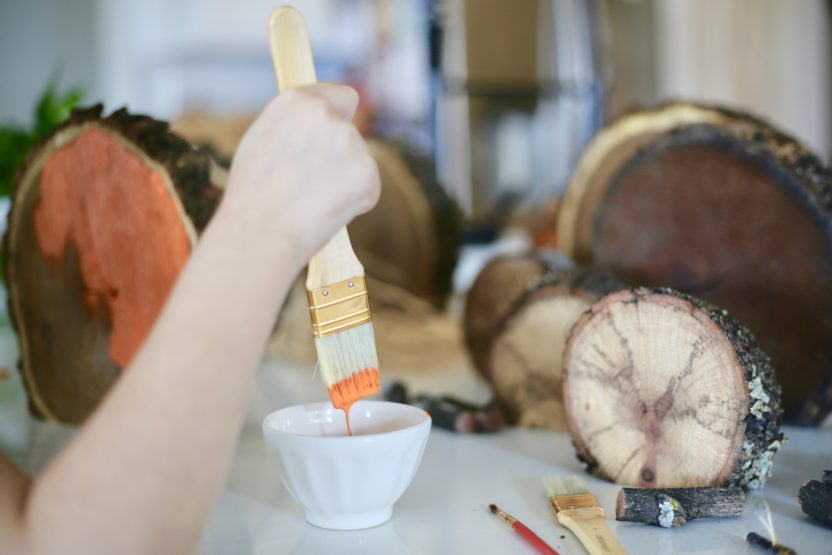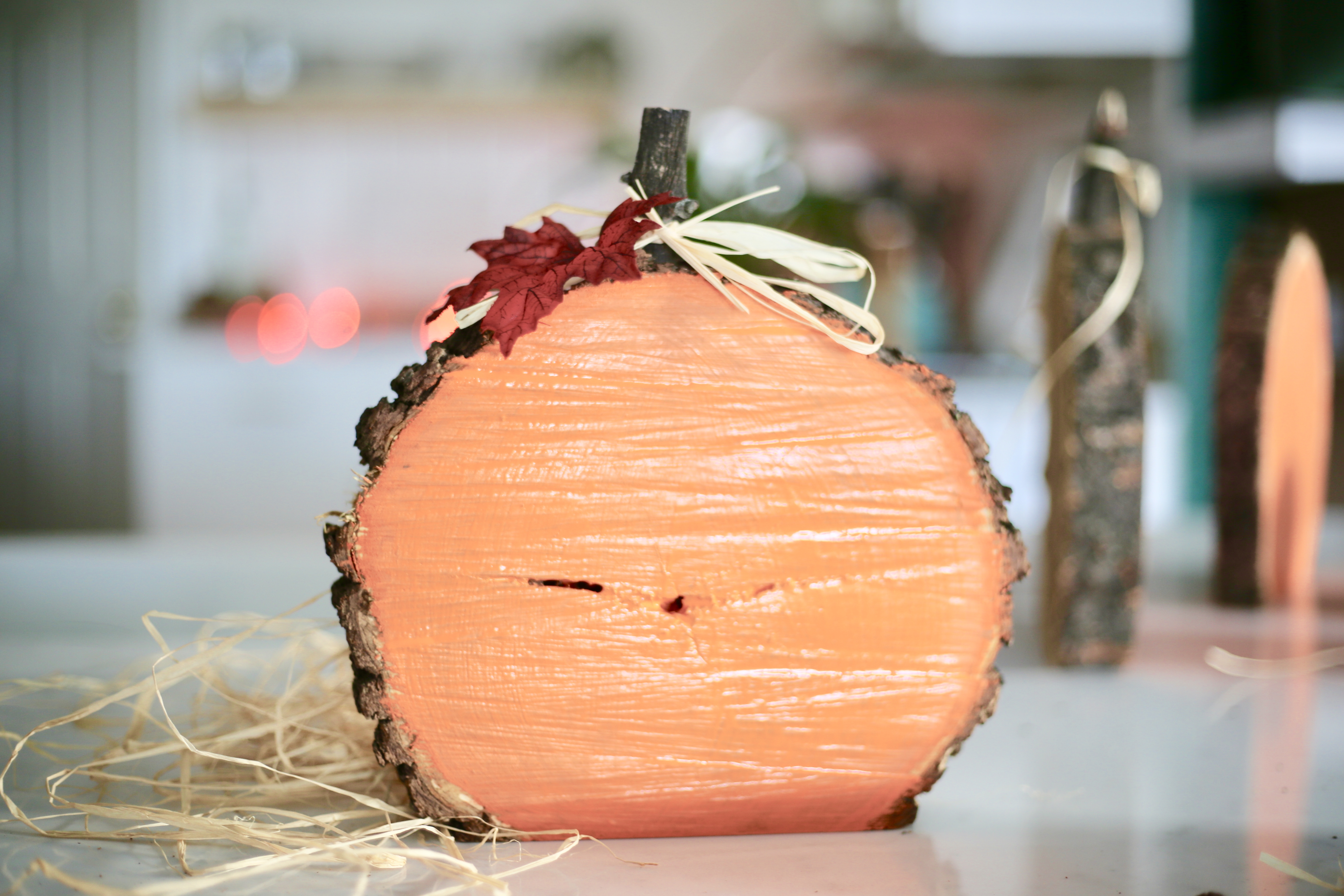 Hey there!
Today I have a quick and easy pumpkin craft you can do by yourself, with your friend, spouse, or kids!
I'm by no means a DIY expert…
But my mom and dad truly are!
They came up with this cool pumpkin craft and once I saw pictures of them sitting on their counter, I suddenly wanted to become DIY savvy just in time for pumpkin season. 😉
Audri loved making these pumpkins so I thought I would share the easy steps with you (although I think this would be fun to do solo or with a roommate if you don't have children).
Instructions:
1). Cut logs into different size circles
2). Paint them orange (don't forget sealant)!
3). Cut a little branch for the "stem" depending on the size of log, drill a hole in the top of the log, add glue then put the stem in the hole and hold for a minute or so. Here's a picture for reference: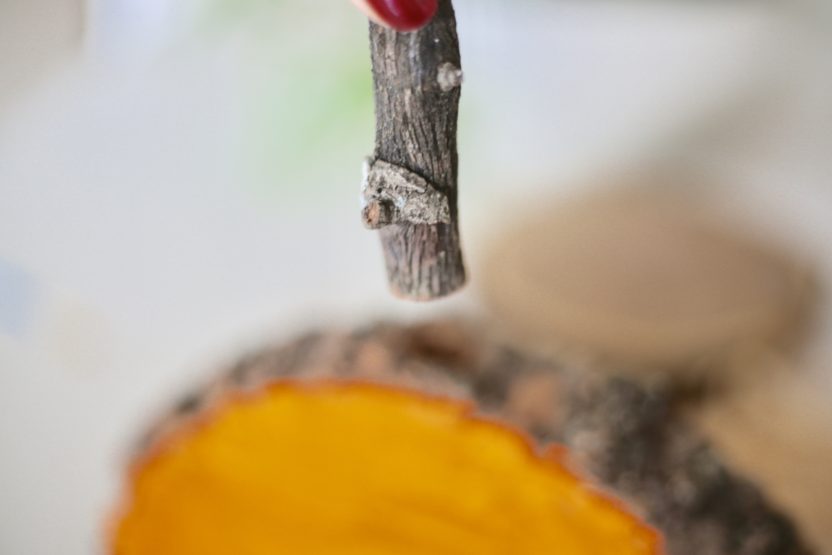 4). Tie raffia or ribbon around the stem
5). Hot glue fall leaves on top for a little pop of color.
I hope you have a wonderful rest of the weekend, friend. 
If you like this kind-of blog post topic let me know below so that I can update you with a fun craft for Winter!
You may also like