Fashion
Comfortable Face Masks
Jul 4, 2020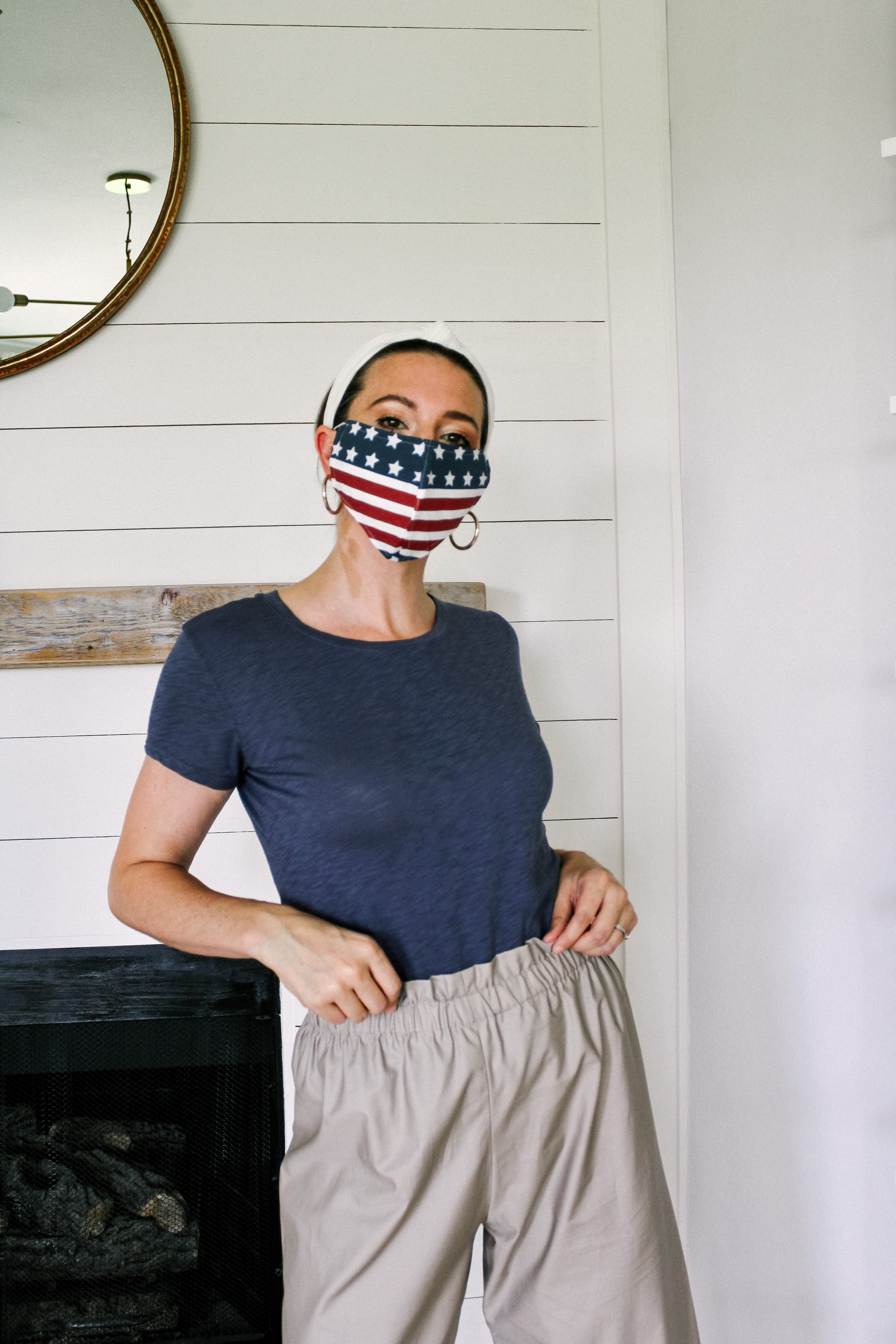 In Partnership with Elizabeth Greencastle.
Happy Independence Day, friend. 🙂
Below are a few of my favorite face masks from around the web:
A reader handmade and sent me this patriotic face mask from her Etsy shop, and I was impressed. The quality is wonderful. So far, I've worn this to my daughter's art camp, the mall, the park, and will be wearing it today for lunch with the in-laws and a date with my husband. I will continue to wear this mask with pride – even after the 4th. The colors are muted and it looks like something that I could have easily picked up while browsing at Lucky Brand or Ralph Lauren. Grab one for yourself here.
I like these other non medical options below:
What are your plans for today? Are you staying in or going out?