Style
An Excerpt From My Book
Apr 30, 2021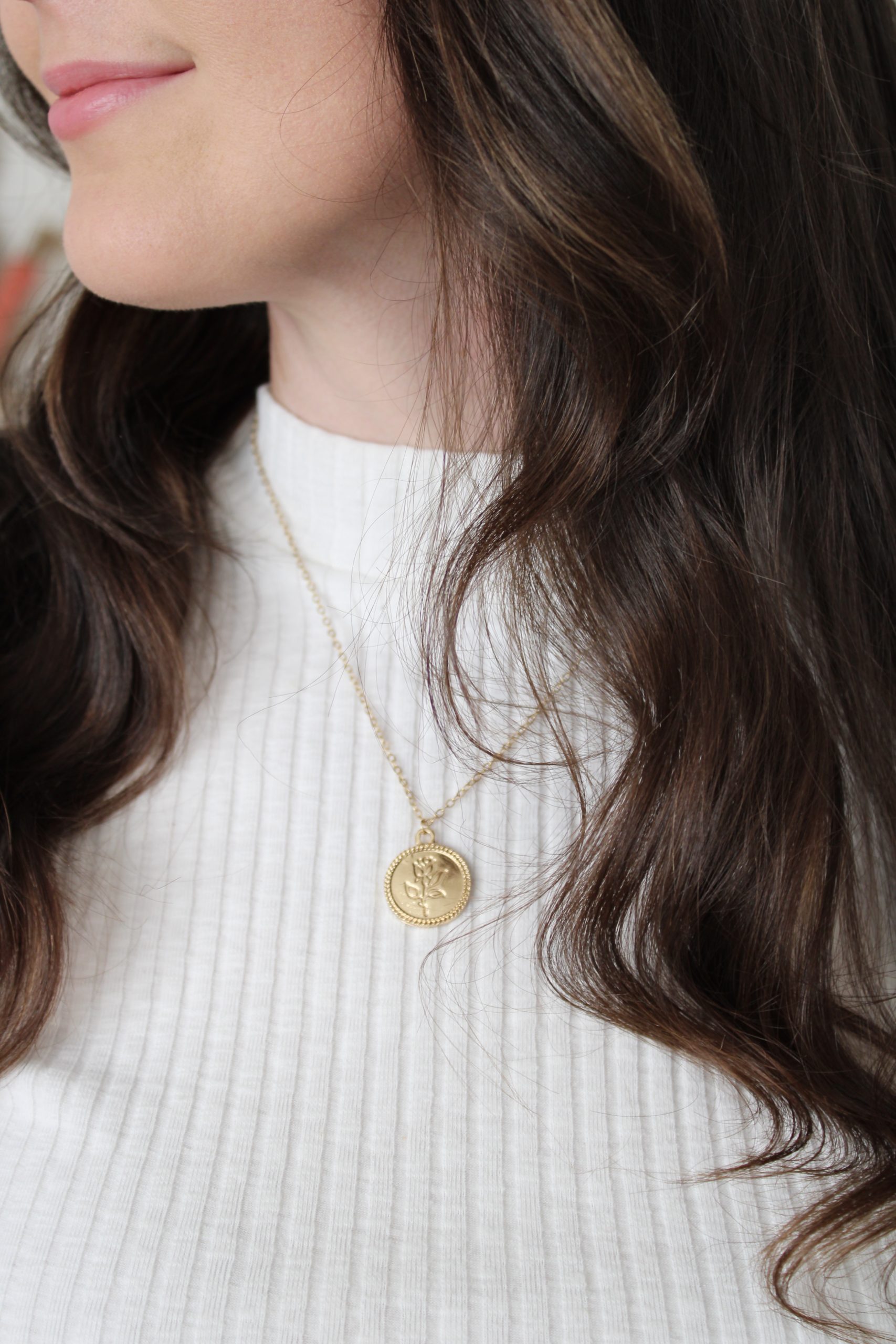 Details: 
Vintage Rose Necklace
Roses are my favorite flower. Even though I've always tried to come up with a different "more original" favorite flower, I still go back to the rosebush and marvel at its beauty. I like everything about them. Their lovely aroma. The way they look in a mason jar or spread out across a bed in a fancy hotel. I love the contrast between the beautiful interlay of petals and piercing thorns beneath. God placed just the right amount of imperfection on a rose to remind me that they are real. That even with prickles, they sprout. They rise and bloom despite their thorns. Perhaps, they are more beautiful because of their purposed complexities.
Each of us is a rose. We are beautifully made and dearly loved, interesting and complex, and bright but imperfect. And we, too, have thorns. For some of us the prick feels like a health issue, parent-child abandonment, divorce, or perfectionism. For others, the thorn feels like addiction, or the stabbing loss of a loved one gone too soon. Or it's a betrayal so intense we don't know if we will ever be able to stand upright. Life with Jesus isn't always rosy. Sometimes it's thorny.