Fitness
Aaptiv ( A Popular New App) Teaches Me Yoga!
Jul 15, 2018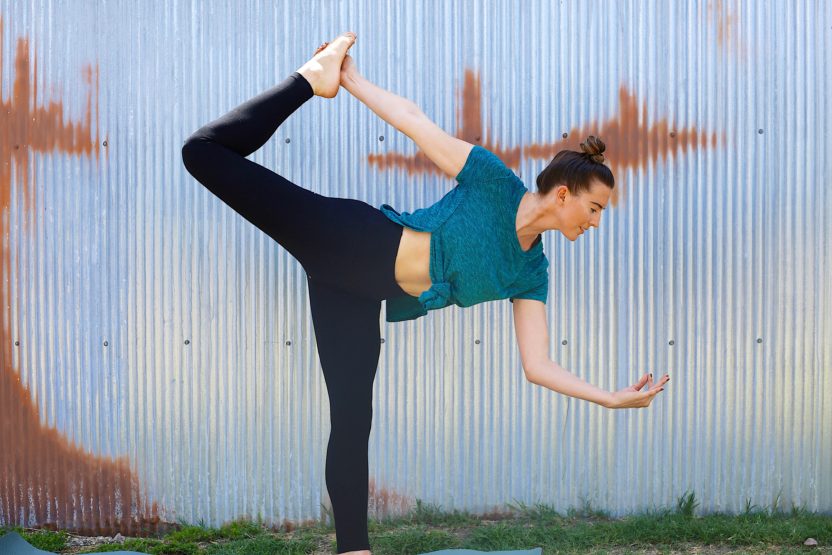 You already know it's important to exercise regularly, but you also know it's super hard and annoying…
I get it!
I know it's easy to lose motivation, and there are always going to be days where we just won't be able to find any time at all to get in a proper workout.
This is why (I believe) fitness apps are so popular.
Many people – including myself – are using them to live a healthier lifestyle due to limited time.
And it makes me feel GREAT!
I talk a little bit about how refreshed I feel after a work out in this post.
Aaptiv really is one of my favorite fitness apps ever!  
I guess I'm not the only one who loves it though, because this app skyrocketed to the top of Apple's health and fitness category last summer, and it's still going strong!
Aaptiv is the only fitness company that focuses exclusively on AUDIO content.
Most fitness companies that I've worked with, offer trackers/graphs/text instructions that tell me what to do, but it doesn't help…..at all.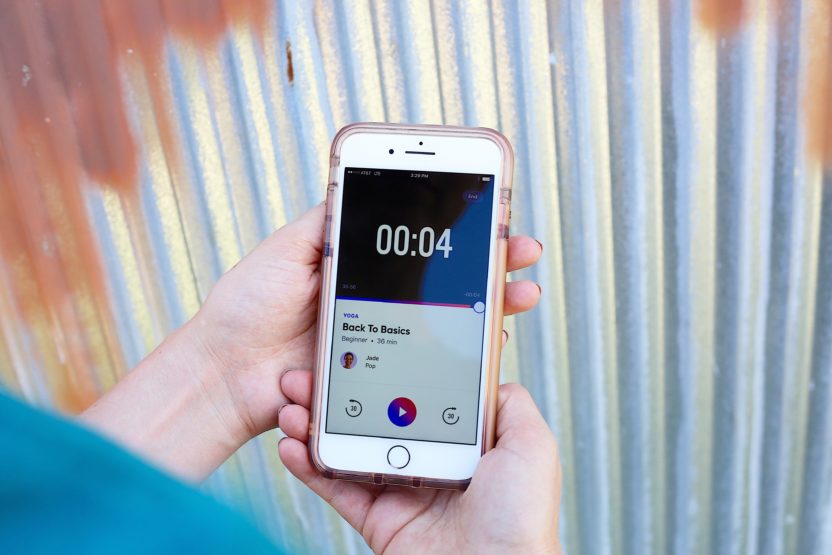 If you haven't heard of Aaptiv before, let me explain how I use the app.
I use it for the personal trainers, the inspiration, the music, finding out new ways to workout, and (recently) learning the art of yoga!
The experience:
It's like having a trainer right next to me (but an inspirational one that smiles and gives me water and compliments).
A person (not a recording) encourages me to push on, to keep taking deep breaths, and to correct my posture.
I never get bored. The trainers create 30 new classes every week or something crazy like that so honestly….I never get bored of working out anymore.
I can work out anywhere.
I work out from home, or Paul's office, at the gym, at the park, etc. and many of the classes require zero equipment.
I can take classes on my treadmill, outdoor running around the block, back yard yoga, strength training, etc.
Here's how it works:
You sign up for Aaptiv HERE and download the app.

Once that's done, you'll have access to all of Aaptiv's trainer-led classes.

Aaptiv's filter will help you find the perfect workout based on your type, difficulty, and the amount of time you have to dedicate to your workout.

You can set to filter by trainer and genre of music.

You can start your free trial with Aaptiv HERE.
If you want to learn yoga with me, try the Back to Basics class with the trainer, Jade! It's the beginner yoga course so you don't have to know anything, and we can be accountability partners!
You may also like