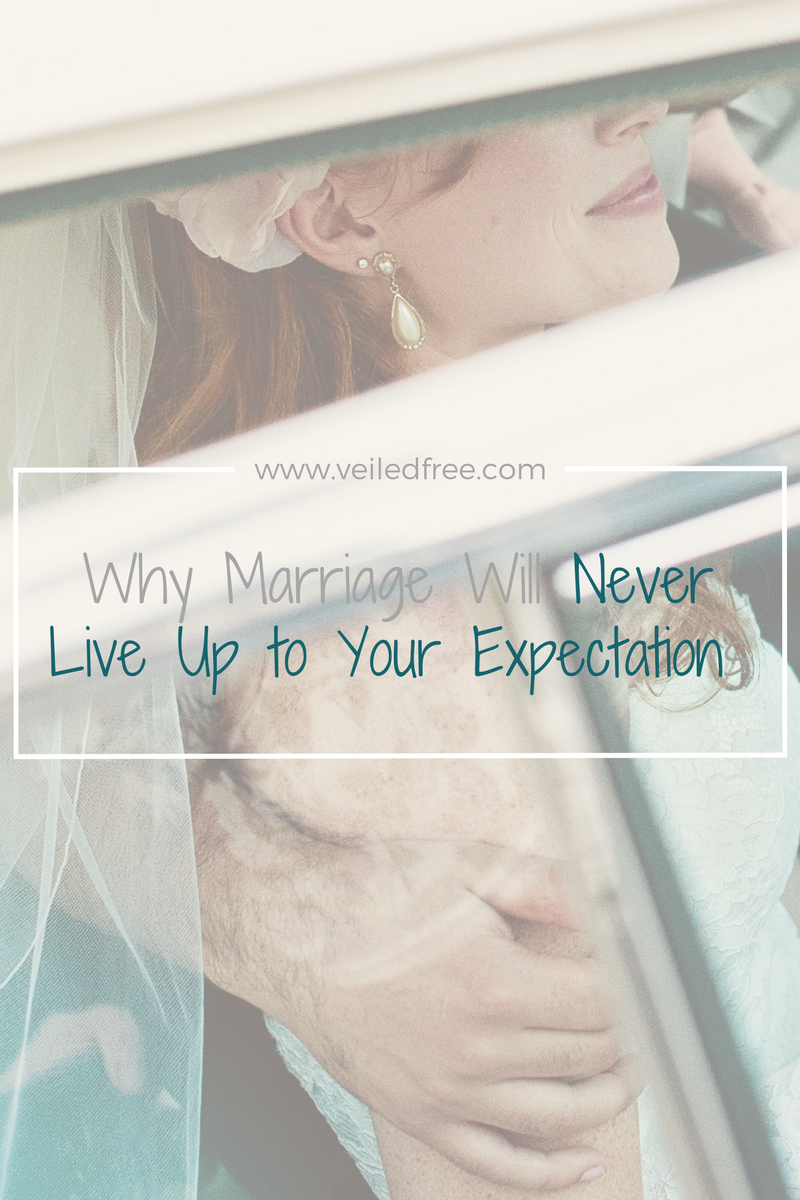 Before I got married, I had beautiful ideas about what marriage should look like.
I knew it wouldn't be easy, but secretly I thought it wouldn't be that hard either.
I just thought Paul and I were the exception.
And don't we all.
When we marry the person we love, we tend to picture a lifetime of good, positive moments with one another.
I'm not saying Paul and I argue often. I'm saying that I've experienced tension, disappointment, and confusion when I least expected it.
And that's the very problem…..I had expectations going into marriage. And so did he. And now we don't as much…. and it's freakin' awesome.
Here's a general principle that we've learned: The more expectations you have, the harder your marriage!
Chances are – if you're human – you're by default egocentric.
Take human nature in its' purest form (a child). You never have to teach a child how to be bad. One of the first words we learn as children is the word "NO".
In fact it takes a lot of mental capacity, patience, and love to teach a child to actually be a decent human being. A child automatically knows how to blame other people, avoid getting in trouble, manipulate their parents, and lie to get what they want.
Think about it, adults are actually just children with filters (still egocentric, but we've learned that being self-focused is unacceptable so we put forth effort into changing ourselves by maturation, age, and experience).
Part of the reason why marriage appears so difficult is because it brings out the inner child within us.
Because we go to bed and wake up with the same person every day, your agenda becomes their agenda. Marriage sheds light on all of our personal agendas, motives, and dreams while making known our personal hopes, plans, and life goals.
And when we sit down and take a good solid look at ourselves….we will find that most of these things are very self-focused.
Most of the time, our expectations of marriage are too high and unrealistic, because we thought marriage would help us meet all of our personal needs/wants that I listed above.
Maybe you're a new wife who unconsciously expected your husband to take out the trash every day, because you grew up watching your father do that…
Or you're a new husband and you, again unconsciously, expected your wife to take care of your laundry, because your mother did yours.
These are examples of small expectations, but after enough small expectations are shattered…..you've now been left with an uneasiness, almost empty feeling, and you begin to blame the other person in the relationship.
If we aren't careful, we will allow our inner selfishness to overcome us and it can sound like this:
"I'm just not myself when I'm with him."
"I thought this was supposed to be the time of my life."
"Maybe he/she just isn't the one."
The problem is not them. The problem is you. And your expectation. The truth of the matter is that there isn't a single person out there able to perform every task you expect from them! Meeting all of a single individuals' needs and desires is a full-time job (anyone who has raised children – can I get an amen?!).
Seriously, what a tremendous amount of pressure we can put on our spouse by assigning them the role of "Chief Executive of our Personal Happiness"!
The good news is marriage can be a lot easier and (ironically more fulfilling) if we just get out of our own way.
Having a healthy and deeply satisfying marriage can be as simple as a mentality switch sometimes.
Make the switch from being focused on yourself and your expectations to being focused more on serving your spouse. View the role of service as the road to your marital success – and ultimate fulfillment – which we all naturally desire.
With the correct mentality, and self-discipline over your inner tendencies, you will find relief in dying to your list of expectations and find deep satisfaction in an others-focused, Christ-centered love.
You may also like